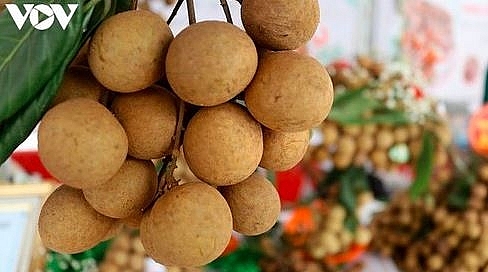 Photo: VOV
Information about the resumption was released on August 24 by Nguyen Quang Hieu, an official from the Ministry of Agriculture and Rural Development (MARD)'s Plant Protection Department.
The latest development will see the US Department of Agriculture send quarantine experts from the Animal and Plant Health Inspection Service (APHIS) to the nation in order to check the quality of fruits that will be exported to the US market.
Following a request made by the US side, Noi Bai International Airport is to be selected as a destination for APHIS quarantine officials with the arrangement of their accomodations set to be made by the US Embassy in Vietnam.
During the experts' quarantine period, the Plant Protection Department under the MARD will closely work with the US Embassy in Vietnam to allow staff to continue supervising the quarantine activities for fresh fruit which are to be exported to the US market.
Most notably, the Plant Protection Department has recently exerted great efforts in order to find seats on flights, including airlines such as Asiana, Korea Air, and Nippon Airlines, for the APHIS experts in order to allow them to enter the country as swiftly as possible.
Since the initial novel coronavirus outbreak in March, the US requires their staff to return home, including APHIS experts.
Once the US withdrew their staff, those working at the US Embassy in Vietnam were authorised to conduct quarantine for fresh fruits being exported to the US.
However, due to these staff being extremely busy with official duties, they have been unable to implement quarantine procedures, leading to a recent halt in the export of fresh Vietnamese fruit to the US market.
Le Dang
VOV