Vietnamese goods make up high proportion of domestic supermarket system
Domestically produced goods account for 80-90% of goods sold at supermarket systems run by domestic retail groups.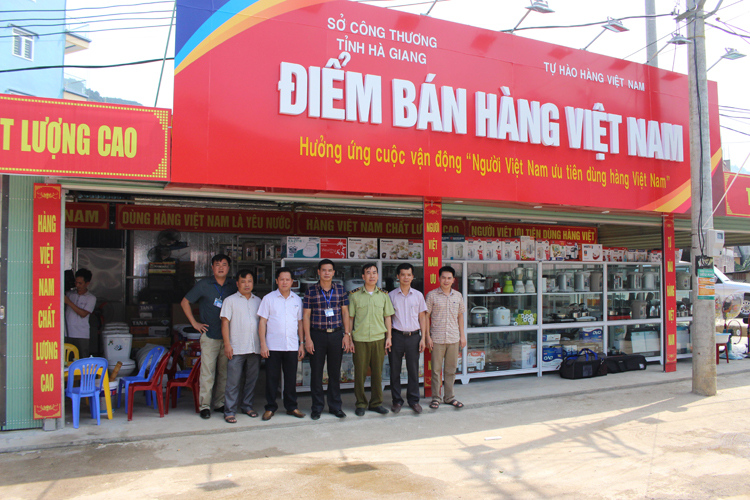 Vietnamese goods make up high proportion of domestic supermarket system (Photo: Dan Tri)
Local products account for over 90% of domestic enterprises' distribution systems, while they account for between 60% and 96% for foreign supermarkets, according to figures released by the Ministry of Industry and Trade (MoIT).
The data was given during a recent conference held by the MoIT aimed at reviewing plans to develop the domestic market in association with the "Vietnamese people give priority to using Vietnamese goods" campaign for the 2014 to 2020 period. In terms of traditional retail channels, the proportion of locals products at markets and in convenience stores makes up 60% or more, with key products reaching over 80% of the target set out in the plan.
Most notably, beginning early this year amid the spread of the novel coronavirus globally, many businesses have witnessed their export markets become disrupted, resulting in installed raw materials sources and orders. Indeed, the domestic market is viewed as a significant enough playground for local businesses to exploit whilst overcoming the various difficulties and challenges they face, reported by VOV.
The domestic market can support local production and businesses in the context of the serious developments of the COVID-19 pandemic, said Deputy Minister of Industry and Trade Do Hai Thang at the MoIT meeting.
Hai said as the pandemic spreads globally, many businesses saw their export markets hit with postponed or cancelled orders, while the domestic market of nearly 100 million people is large enough for businesses to overcome difficulties and challenges, cited by Vietnamnews.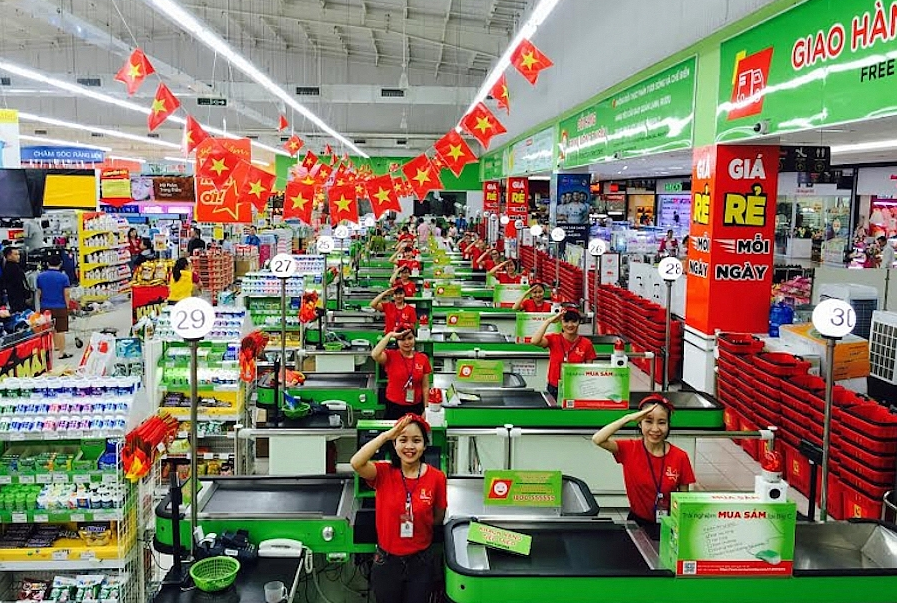 Big C is one of the foreign supermarkets that sells high proportion of Vietnam goods (Photo: Kinh Te Moi Truong)
Statistically, despite the total retail sales of goods and services during the first seven months of the year falling by 0.4% in comparison with the same period in 2019, the total retail sales of goods during the reviewed period still accounts for 79.2%, an annual increase of 3.6%.
Therefore they are able to meet the essential needs of people whilst ensuring a consistent supply of raw materials, fuel, machinery, equipment, and goods to maintain production and business activities with regard to domestic and export markets.
In addition, more than 100 stores selling Vietnamese goods themed "Pride of Vietnamese goods" have been established by the Ministry of Industry and Trade in provinces and cities across the country in order to promote a habit of consuming Vietnamese goods amongst the population.
The proportion of Vietnamese goods at foreign supermarkets in Vietnam is 60-96%, for example, 84% in Lotte in terms of number of items, 96% in Big C in terms of revenue, 80% in AEON in terms of product codes and 95% in MegaMarket chains in terms of product code, according to Nhan Dan.
Tran Duy Dong, head of the Domestic Market Department under the MoIT, says that in the context of the Vietnamese economy joining several new generation FTAs, especially the EU-Vietnam Free Trade Agreement (EVFTA) which came into effect at the beginning of August, efforts must be made to improve the competitiveness of Vietnamese products. These moves should be co-ordinated in an efficient manner in the retail system in order to prevent Vietnamese products from being dislodged, reported by VOV.
In the 2021-2025 period, the project will focus on supporting Vietnamese enterprises, particularly small and medium enterprises, cooperatives and business households in addition to creating linkages from production to consumption and promoting e-commerce to expand the consumption market of Vietnamese goods.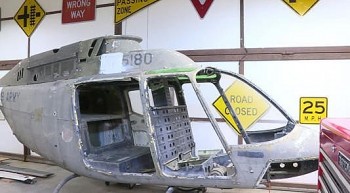 World
A piece of military history related to Vietnam is coming to life with a special project in a small Barton County townm in the US