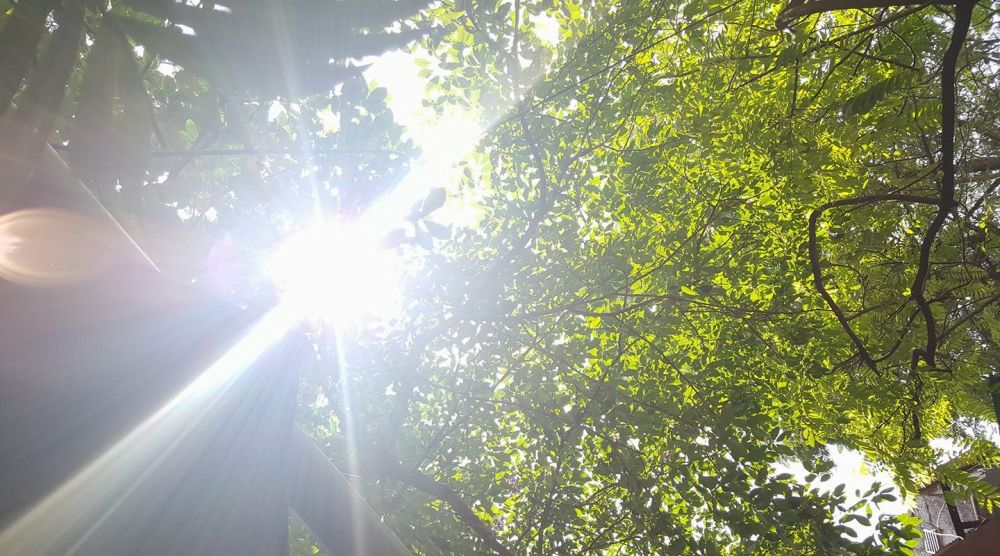 Hanoi will experience hot weather from August 24-26. Photo: inhtedothi.vn
Hanoi will experience hot weather from August 24-26 with temperature ranging from 34-36C, even more than 36C in some places, according to the National Centre for Hydro-meteorological Forecasting.
On August 24, the average temperature in the northern and central regions hovers around 34-36C, mounting to 37C in central mountainous localities.
Meanwhile, the temperature in the Central Highlands is 29-32C, and the southern region, 31-34C.
However, rains and thunderstorms are in forecast for all of the localities in the evening and at night, the centre said.
Weather forecasters said the South China Sea (called Bien Dong Sea in Vietnam) would see 7-9 storms and tropical depressions from now till the end of this year, half of them directly affecting Vietnam's mainland, mostly the southern and central regions.
Natural disasters, including drought, floods and landslides, killed 133 Vietnamese last year and caused losses worth around VND 7 trillion (USD 302.6 million), according to the Ministry of Agriculture and Rural Development.
In the first half of this year, natural disasters killed 47 people and caused economic damages of VND 3.3 trillion, according to official data./.
Rosy Huong