Vietnamese Ambassador holds phone talk with US House Representative
Vietnamese Ambassador to the United States Ha Kim Ngoc has held a phone talk with Ted Yoho, a member of the U.S. House, representing Florida's 3rd Congressional District, to discuss Vietnam-US relations.
During the phone call, Ambassador Ngoc highly appreciated Yoho's positive contributions to the Vietnam - US Comprehensive Partnership in recent times, which he said is developing strongly in all areas, according to VOV.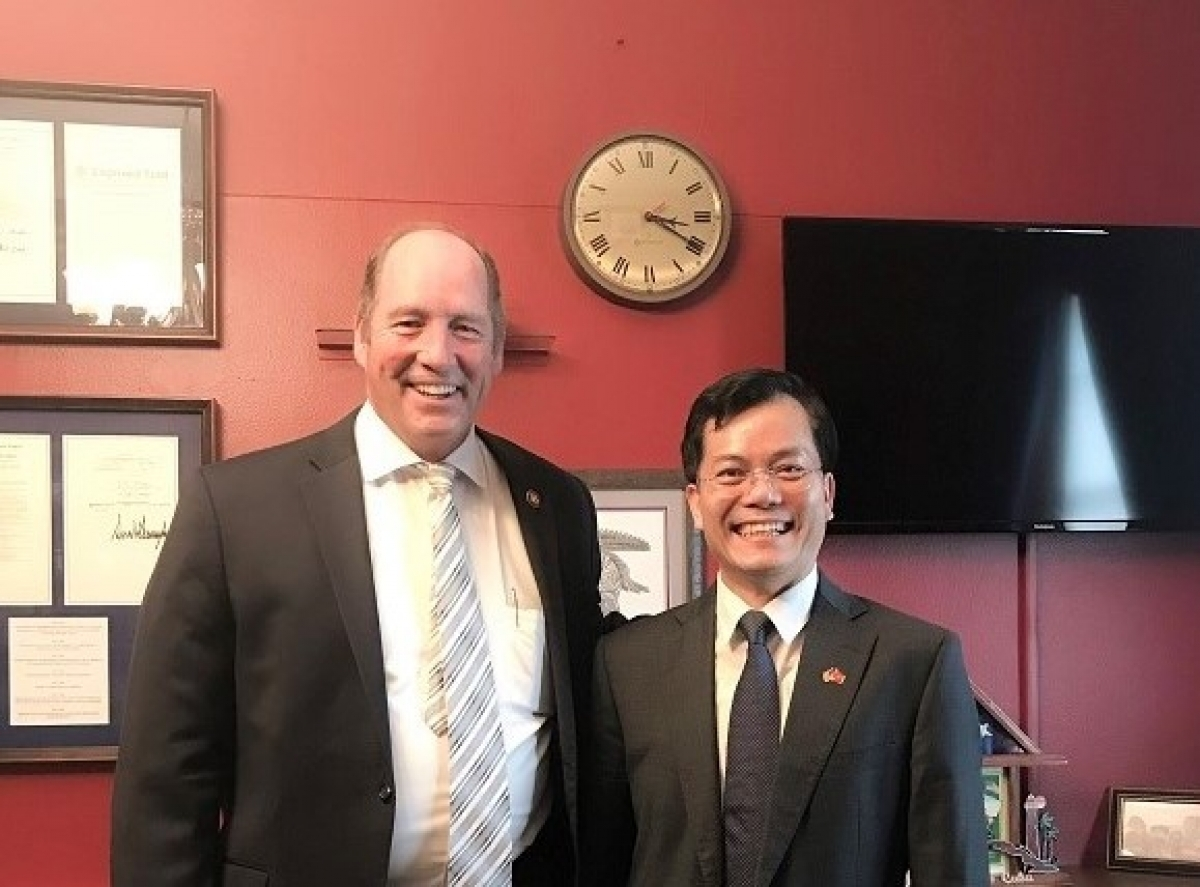 Ambassador Ha Kim Ngoc and Rep. Ted Yoho during a recent meeting in the US. Photo: VOV
He thanked Congressman Yoho for his enthusiastic participation in and contribution to the successful organization of major events celebrating the 25th anniversary of the establishment of diplomatic relations between the two countries (1995 - 2020). He expressed his wish that Yoho in his new position will continue to help further the multifaceted cooperation between the two countries.
On this occasion, Ambassador Ha Kim Ngoc asked Yoho to support efforts to achieve a satisfactory, fair, mutually beneficial solution to the United States Trade Representative (USTR)'s an ongoing investigation of Vietnam's timber material and monetary policy under Section 301 of the 1974 Trade Act.
Ted Yoho, for his part, expressed his special sentiment towards the land and people of Vietnam, saying he admired achievements Vietnam has obtained in recent times, said Vietnam News Agency.
He affirmed to continue making contributions to the two countries' ties, especially in economic and agricultural cooperation, while pledging to continue discussing with relevant US agencies in order to contribute to ensuring a positive, win-win solution relating to investigations under Section 301.
The phone talk was among recent discussions and meetings between Ambassador Ngoc and the Vietnamese Embassy in the US and the US administration, parliament, businesses and scholars in order to maintain the development of the Vietnam-US comprehensive partnership.
Earlier, Minister of Industry and Trade Tran Tuan Anh, who is also Chairman of the Vietnam - US Trade and Investment Framework Agreement (TIFA) Council, held phone talks with US Trade Representative (USTR) Robert Lighthizer to discuss bilateral economic and trade issues.
The two shared the view that Vietnam - US relations are developing strongly in all aspects, believing ties between the two countries, with the right development orientations, will continue to grow, with economic and trade cooperation being the main driver of bilateral links.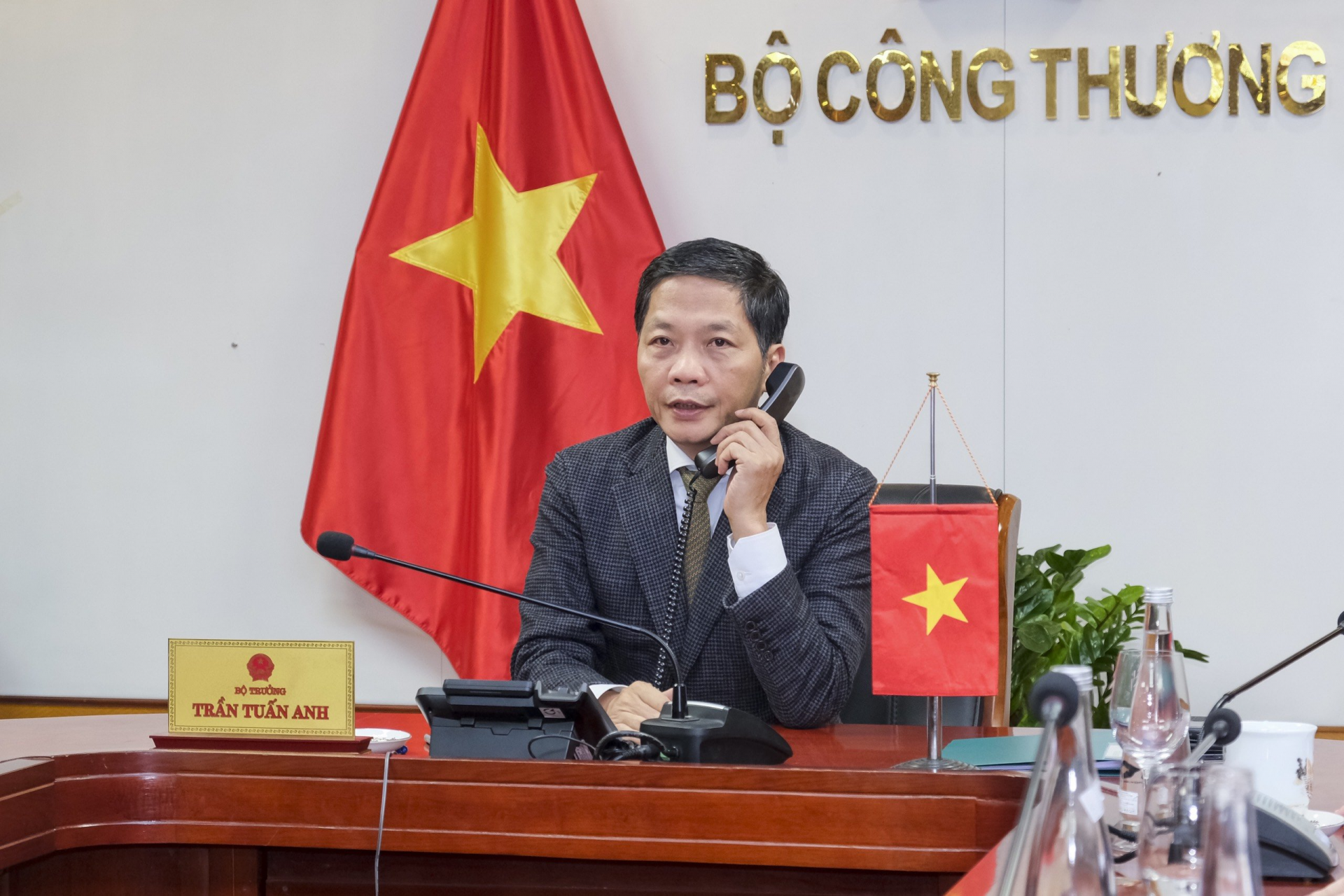 Minister of Industry and Trade Tran Tuan Anh, who is also Chairman of the Vietnam - US Trade and Investment Framework Agreement (TIFA) Council. Photo: MoIT
Minister Anh voiced his deep concern over the US officially launching investigations into Vietnam's monetary policy and timber imports and use under Section 301 of the US Trade Act of 1974.
He affirmed the Government's view that Vietnam is a developing country with limited economic strength, and the governance of its monetary policy is meant to control inflation and keep macro-economic stability, not to create an unfair competitive advantage in international trade.
The purchase and sale of foreign currencies in the recent past was not intended to devaluate its currency but to consolidate its forex reserves, which are low compared to regional countries, so as to help enhance national financial and monetary security and the national credit rating, Anh stated.
Timber imports and use are now under strict management and meet every legal regulation, he went on.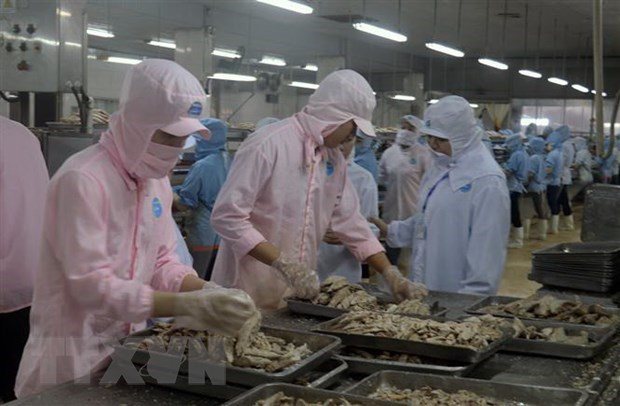 A canned fish factory in the Tac Cau Fishing Port's Industrial Park in Binh An commune of Chau Thanh district, Kien Giang province (Photo: VNA)
For his part, the trade representative highly valued the outcomes of the recent substantive and effective policy dialogue via the TIFA Council mechanism, saying that in just a very short period of time, the two sides have discussed and sought solutions to many economic and trade issues.
Regarding the US launching probes under Section 301, he noted that the USTR Office is still in the investigation process and considering all opinions, and has yet to talk about any conclusions with Vietnam.
Baseless information regarding the USTR's plan to impose duties on Vietnamese exports is completely inaccurate, he declared.
In the time ahead, ministries and sectors in Vietnam will continue their proactive cooperation with US counterparts to comprehensively address the concerns of both countries, thereby maintaining stable trade links and working towards a harmonious, sustainable, and mutually beneficial trade balance, he added.
Handbook
Yoga has recently become one of the best exercise methods that bring many health benefits to people, but it also requires a lot of technique and training to avoid injuries. There are several ways to practice it home, and will still help you achieve your goals.