Vietnamese, American, Lao Students Engage in Cultural Exchange
More than 120 students, students, union members, young people from Vietnam, Laos and American volunteers,and students of Putney Student Travel exchanged and enjoyed special cultural performances, associated with associated with the culture of each countries.
Putney Student Travel has brought a group of American students to Quang Ngai people, especially in the sea area of Tinh Khe commune to help people build houses and exchange with local students from June 30 to July 19.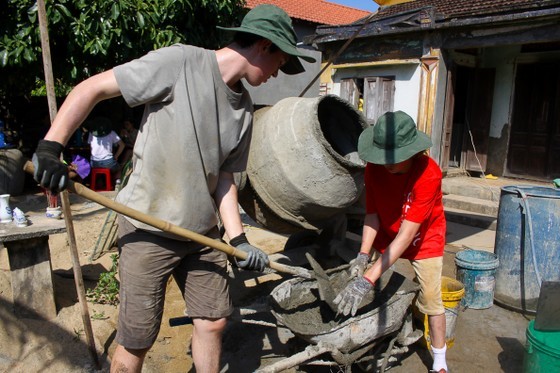 American students participate in building houses in Tinh Khe commune, Quang Ngai city. Photo: Nguyen Trang
The Friendship Night, an exchange between over 120 students from the US, Vietnam and Laos was held on My Khe beach, the central province of Quang Ngai on July 17.
Co-organized by the provincial Department of Foreign Affairs, the provincial Youth Union, Pham Van Dong University and Quang Ngai College, the event was the first of its kind in the province with the participation of students from the three countries to raise their mutual understanding, friendship and unity.
The event featured outdoor teambuilding games, a display of the traditional cuisine of each country, and a night gala.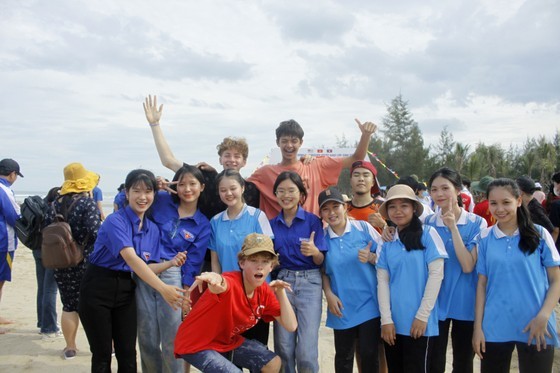 Exchange activities tighten solidarity and mutual support between students of the three countries. Photo: Nguyen Trang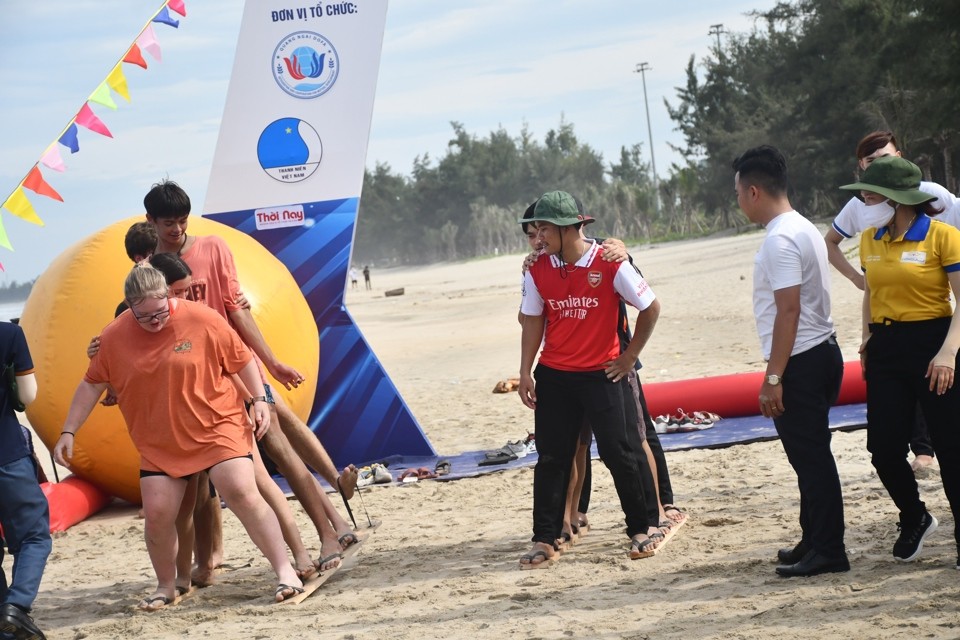 Outdoor teambuilding games at My Khe beach. Photo: Ha Phuong
Speaking at the Friendship Night, Vice Chairman of the Provincial People's Committee Vo Phien expressed that the program of exchanges between US - Vietnam - Laos students is a meaningful activity, enriching the province's people-to-people diplomacy activities, creating international exchange playground to enhance understanding, solidarity, and mutual support among students in particular; between the people of the United States, Lao PDR and Vietnam in general.
Director of the provincial Department of Foreign Affairs Huynh Thi Phuong Hoa said over the past 15 years, Putney Student Travel has been bringing US students to Quang Ngai, particularly to the coastal area of Tinh Khe commune, every July.
Apart from joining house-building projects for the underprivileged, the US students also teach English to elementary school students, engage in public sanitation activities, offer gifts to disadvantaged students, and join cultural exchanges to learn about the history, culture, and scenic spots of Quang Ngai.
Lao students introduced their country's culinary culture. Photo: Nguyen Trang
During the day, there are cultural exchange activities between the three countries. Vietnamese students introduced dishes such as ram cake, banana flower salad, and xeo cake.
Lao students brought to the program dishes such as papaya salad, and grilled chicken sticky rice, among others. Sounmala Thitsavanh,a Lao student at Quang Ngai College, introduced traditional Lao dishes such as sticky rice and Keng no may (bamboo shoot soup). The dishes are in harmony with nature, symbolizing the freshness and wealth of Laos.
The culinary culture of American students is also very unique such as egg dishes, grilled chicken wings with BBQ sauce, and spaghetti with garlic, to name a few.
Paulo, an American student shared that he's very happy because it's the first time he came to Quang Ngai and participated in humanitarian activities here such as building houses for poor households. He can even participate in activities at Friendship Night and interact with many other students from Vietnam and Laos. He hopes to one day return to Vietnam.
Matthew Chitel from Los Angeles said that all of them come from many schools in the United States. This is his first time visiting Vietnam and happy to participate in volunteer activities in Quang Ngai, contributing to building houses for people in need, and helping them improve their lives. He's touched by the good feelings of the people here for American students.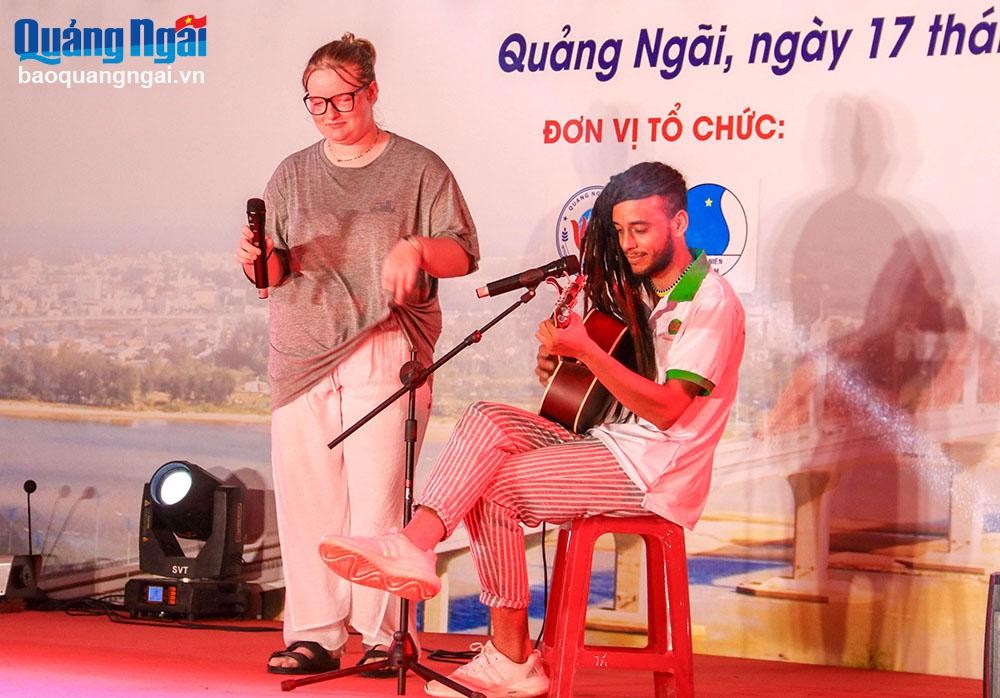 Musical performance from volunteer students of Putney Student Travel.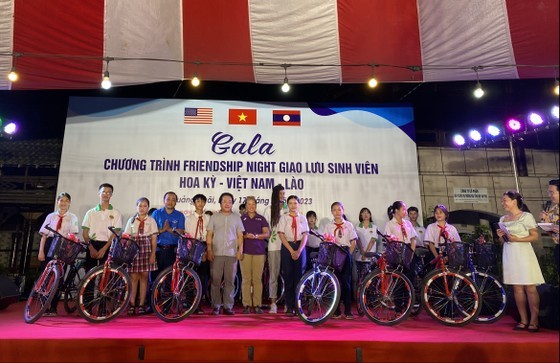 The organizing board presented bicycles to poor students in Tinh Ky commune, Quang Ngai city. Photo: Nguyen Trang
At the program, Putney Student Travel presented 16 bicycles and the Department of Foreign Affairs coordinated with related units to donate 5 bicycles to poor students overcoming difficulties in Tinh Khe commune.
Within the framework of the International Volunteer Exchange Program Summer 2023 held from June 30 to July 19, over 30 American volunteer students participated in building six charity houses including three in Tinh Khe commune (Quang Ngai city), three in Binh Thanh commune (Binh Son district) and free English lessons for children on Ly Son island.