Le Van Nghia dropped his job as a carpenter to pursue his childhood dream of becoming an artist.
Without a mentor or an instructor, the old man had to learn how to make the art pieces on his own.
He started with making paintings from the outer layers of paperbark trees.
However, as soon as he had mastered this technique, Nghia realized that paintings from paperbark trees are not unique and do not represent his hometown, the land of lotus.
"I decided to use lotus flowers, a gift that nature has given Dong Thap, to make paintings because when my works travel further people will know that lotus is a specialty of my hometown," Nghia told Tuoitrenews.
He has been trying to master the technique sine 2017. Nghia picks the leaves from a nearby pond, before drying them for six months to get the right colour.
Each artwork then takes him up to ten days to make by hand.
"Working with lotus leaves is difficult because the leaves are crispy and easily crushed so I have to make sure the leaves have the right humidity", Nghia told AFP.
His lotus leaves paintings are mostly portraits. Each painting cost around $130.
Video: AFP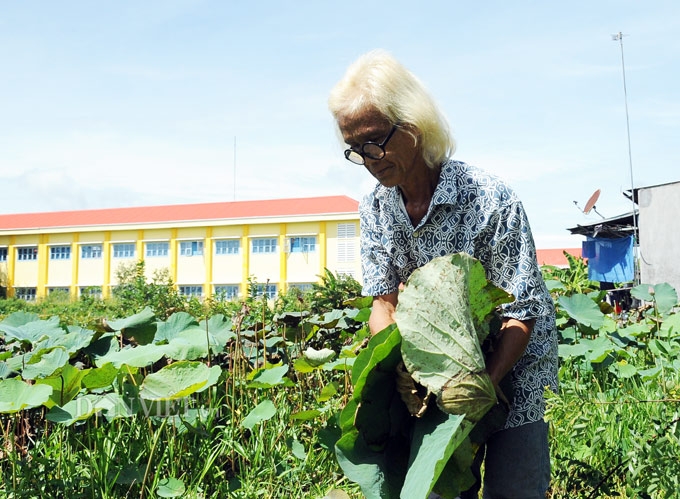 Nghia picks the leaves from a nearby pond. Photo: Dan Viet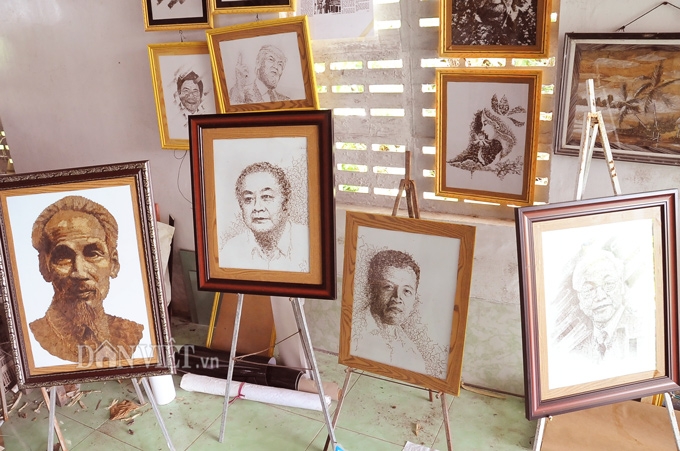 His paintings are mostly portraits. Photo: Dan Viet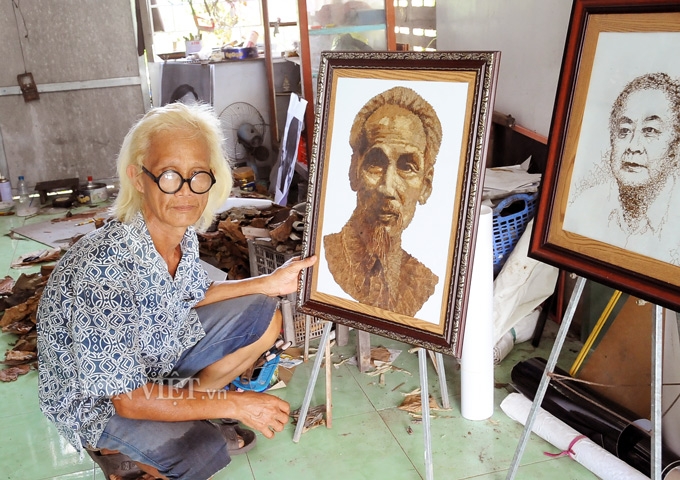 Nghia besides his paintings of Uncle Ho. Photo: Dan Viet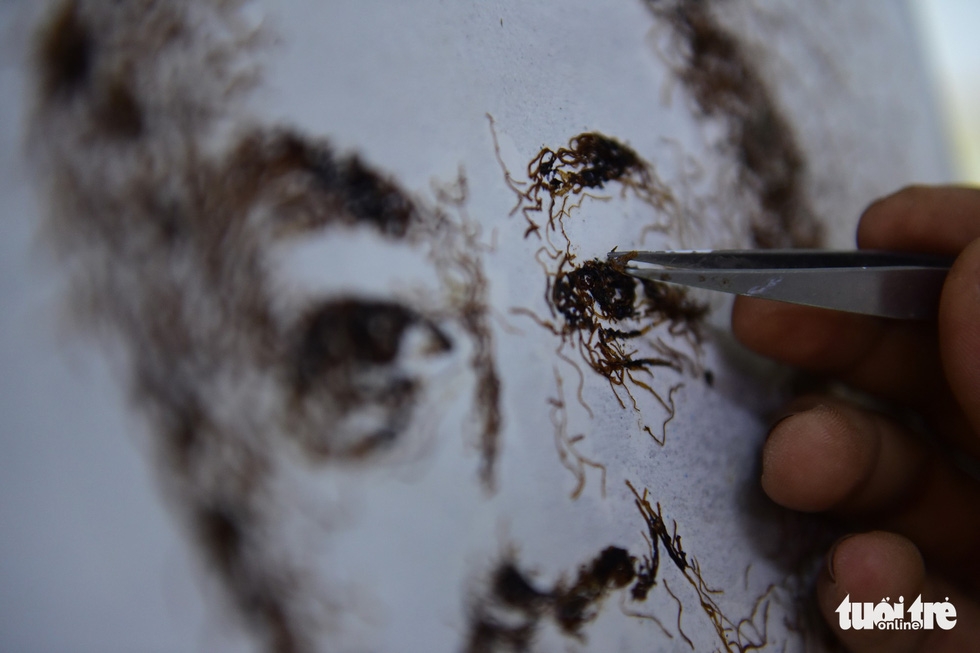 Nghia uses lotus leaf veins for his painting of Uncle Ho. Photo: Ngoc Phuong/Tuoi tre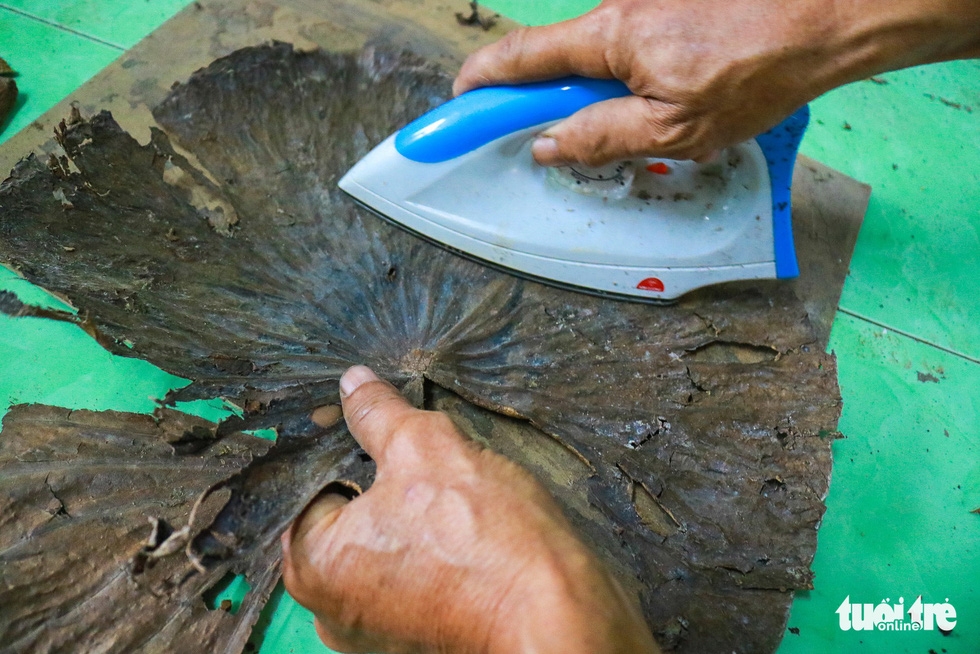 Le Van Nghia irons a lotus leaf to make paintings in Dong Thap, southern Vietnam. Photo: Ngoc Phuong / Tuoi Tre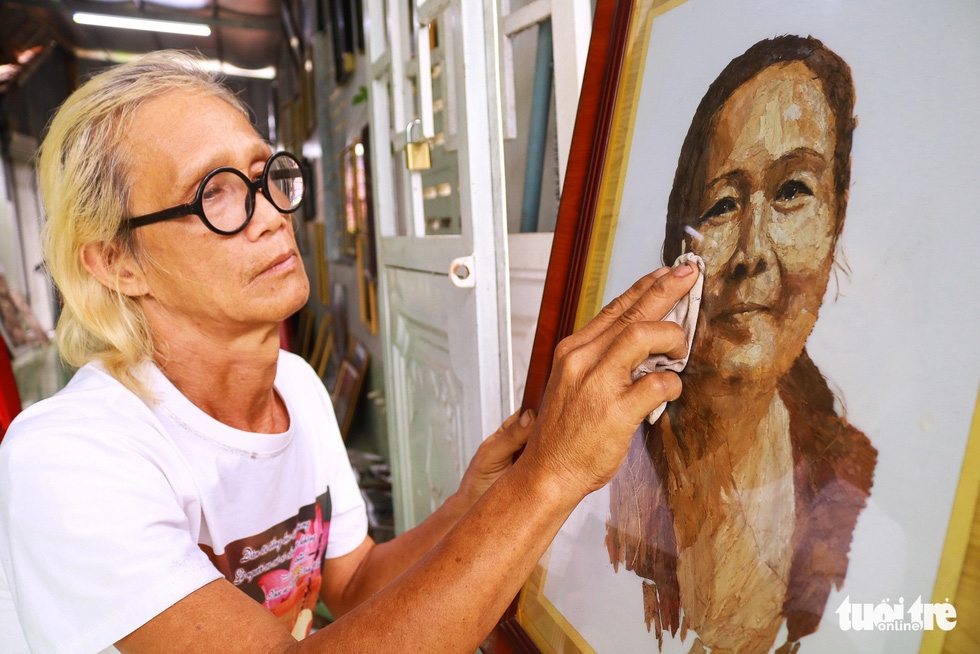 Le Van Nghia and a portrait of his late wife, made using lotus leaves Photo: Ngoc Phuong / Tuoi Tre
Jennifer Tran