Vietnamese baby born in quarantine center
A baby girl was born at a Lao Cai Province coronavirus quarantine zone Tuesday. Her mother had been self-isolating at home after having close contact with suspected Covid-19 patients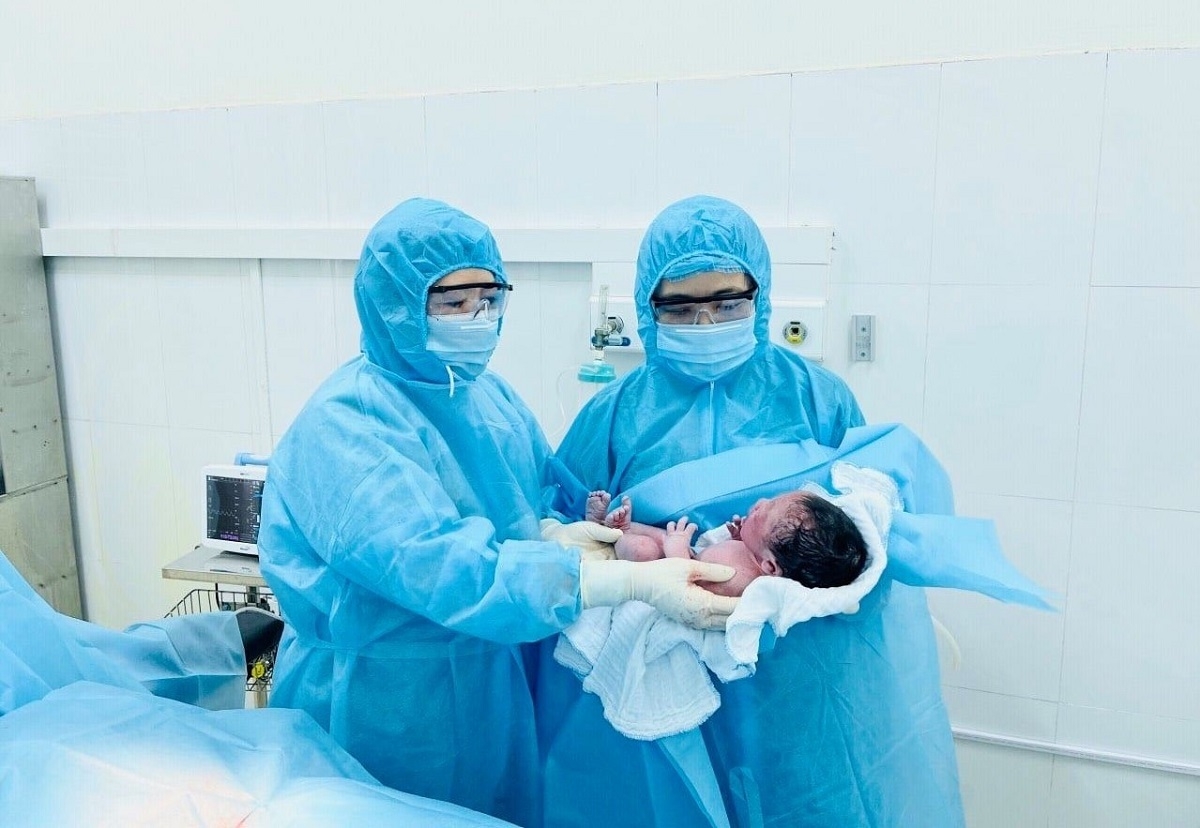 The baby girl was born healthily at a quarantine zone in Lao Cai (Photo courtesy of Lao Cai Province Obstetrics Hospital)
A woman has given birth to a daughter at a hospital in a quarantine zone in the northwest province of Lao Cai Tuesday.
The 35-year-old woman underwent delivery via C-section at Lao Cai Province Obstetrics Hospital's quarantine zone.
The baby girl weighed 3.3 kg, and was screened for coronavirus immediately after the delivery. Both the infant and the mother are currently doing well. They will reportedly stay at the quarantine zone for the mandatory three weeks and receive further health monitoring.
Dr. Hoang Thi Nguyet, director of the hospital, and other experts in obstetrics, anesthesia, neonatal participated in the operation.
"Anti-pandemic protocols have been strictly applied throughout the procedure, from admittance and screening to delivery," Nguyet said.
The mother had earlier been self-isolating at home for having close contact with one suspected coronavirus patient, VNE reported. She was admitted to Sa Pa ward medical station on May 10 but transferred to the quarantine zone the day after over safety concerns.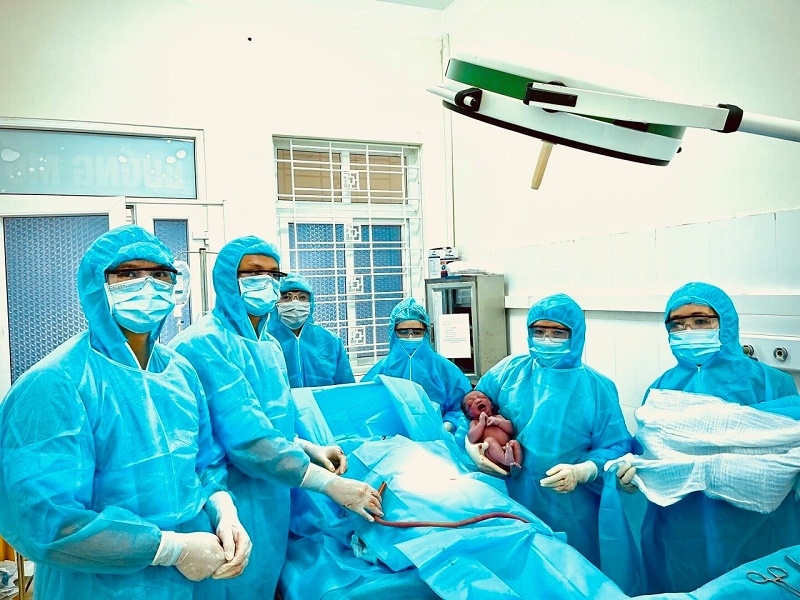 The team participating in the C-section delivery (Photo courtesy of Lao Cai Province Obstetrics Hospital)
This is not the first time a baby was born in a quarantine center. On March 5, a Hanoi woman gave birth to a baby girl during her centralized isolation time after returning from South Korea.
Last September, a Covid-19 patient in Hanoi bore a sonat the National Hospital for Tropical Diseases.
The baby boy, weighing 3.8 kg, was born at 36 weeks. His vitals were stable and no abnormalities were detected. He was separated from his 30-year-old mother at birth to prevent possible coronavirus infection. The infant was later kept in his own room and bottle-fed by doctors and nurses.
The hospital had also succeeded in delivering babies for two suspected Covid-19 cases. There are now 19 Covid patients still receiving treatment at the hospital.