Vietnamese trainee indicted for abandoning dead newborns says she is innocent
A Vietnamese national in Japan's Technical Intern Training Program who was arrested and indicted on charges of abandoning the bodies of her newborn twins said she had been afraid that she would be forced to return to her home country if others found out about her pregnancy.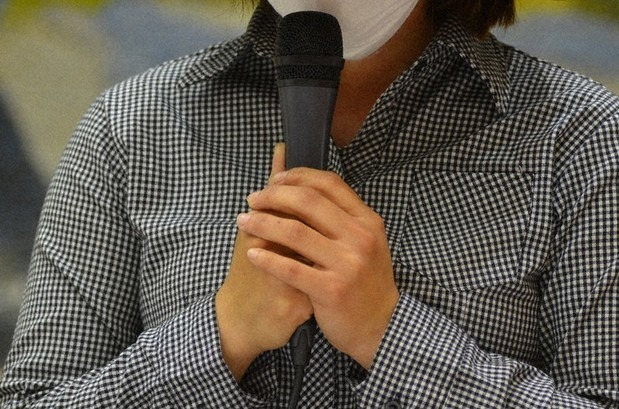 Vietnamese technical intern talks about her deceased twins at a press conference in Kumamoto Prefecture's capital city of Kumamoto on April 24, 2021. Photo: Mainichi/Takehiro Higuchi
The 22-year-old defendant, who is currently out on bail, held a press conference here in this southwestern Japan city and argued that she was innocent, saying that after she gave birth to the two boys, she named them, wrapped them in towels, and laid them to rest, according to The Mainichi.
"I was afraid that I would be forced to go back to my country if my pregnancy became known, so I couldn't consult with anyone," she told reporters.
The woman, who was working at a tangerine farm in the Kumamoto Prefecture town of Ashikita, gave birth to twin boys at her home on Nov. 15, 2020. She was arrested several days later, on Nov. 19, for allegedly abandoning the corpses in a cardboard box on a shelf in her room. The Kumamoto District Public Prosecutors Office indicted her in December of that year for the illegal disposal of the bodies. She was granted bail in January 2021.
According to the defendant, she incurred about 1.5 million yen (approx. $14,000) in debt when she came to Japan in 2018 for travel and other expenses. Of the approximately 150,000 yen (approx. $1,400) per month that she earned by working at the tangerine farm, she had been allocating 120,000 yen to 130,000 yen (approx. $1,100 to $1,200) to repay that debt and to send to her family back home for their daily expenses.
The defendant harbored the fear that if she became pregnant and gave birth, she would no longer be able to send money back home.
The woman kept working despite feeling sharp pains in her abdomen, and gave birth to twins at her home. It is believed they were stillbirths at eight or nine months in the pregnancies. She named the boys, placed them into a cardboard box lined with a towel, and placed another towel over them. She placed a letter saying "Please rest in peace" in Vietnamese inside the box, which she put on a shelf in her room. She argues that she was planning on burying the bodies in accordance with Vietnamese tradition, and that she did not abandon the corpses.
In February, NHK reported a similar case in Hiroshima prefecture where a 26-year-old Vietnamese woman gave birth to a baby at her company dormitory, but the newborn died soon afterward.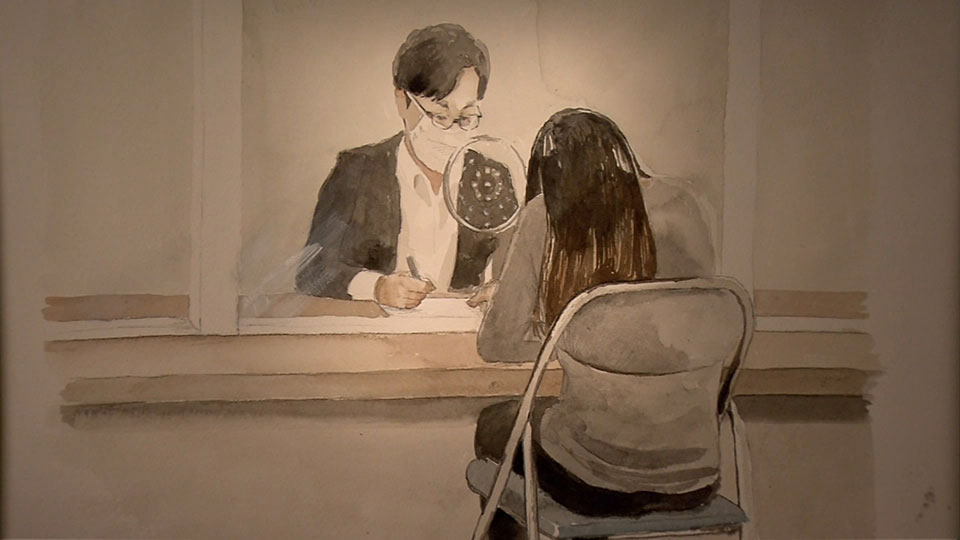 The Vietnamese woman said she could not consult anyone about her pregnancy as she wanted to continue working in Japan. Photo: NHK
Prosecutors say she buried the body in the dormitory yard. The corpse was discovered with no external wounds and the umbilical cord and placenta still attached.
The woman said said she feared she would be sent back to Vietnam if she was found to have given birth. She felt she could not consult anyone.
Penalized for being pregnant
The Japanese government bans businesses from unfavorably treating foreign technical trainees on account of pregnancy and childbirth. It also guarantees these workers the same rights to maternity and childcare leave as their Japanese counterparts.
But in practice, the situation is quite different. A consultant who helps Vietnamese people find internships in Japan tells NHK that female trainees are actively discouraged from becoming pregnant. He says foreigners are recruited for sectors that face labor shortages, including agriculture and fishing, and are asked to work continuously during traineeships that last between one to three years.
Pregnancy and childbirth means time away from work, something the consultant claims is a dealbreaker for Japanese employers. And when a trainee does become pregnant, that in turn undermines confidence in Vietnamese recruitment organizations. As a result, recruitment firms have banned participants from becoming pregnant – with some going even further by demanding trainees pay a $5,000 penalty if their programs are suspended for any reason, including pregnancy.
That penalty is imposed on top of commissions and other agency fees that many trainees pay for their move to Japan. The consultant says the total can come to $10,000 dollars, a vast sum for most.
Women forced into abortion
One technical trainee who spoke to NHK on condition of anonymity says she was forced to return to Vietnam because of her pregnancy. She arrived in Japan about two years ago as a technical trainee with the aim of supporting her family back home. Just over one year in, she was in a relationship with a fellow intern and got pregnant. She said she was happy but also very worried because she knew of a pregnant colleague who had been sacked and sent home.
Her fears were realized when her employer told her that she was no longer allowed to work at the factory, claiming she had breached a rule by becoming pregnant. She said her employer pressured her to have an abortion, something that she and her boyfriend resisted. Worried she might be sent back home with no way to repay her debts, she sought help from a support group.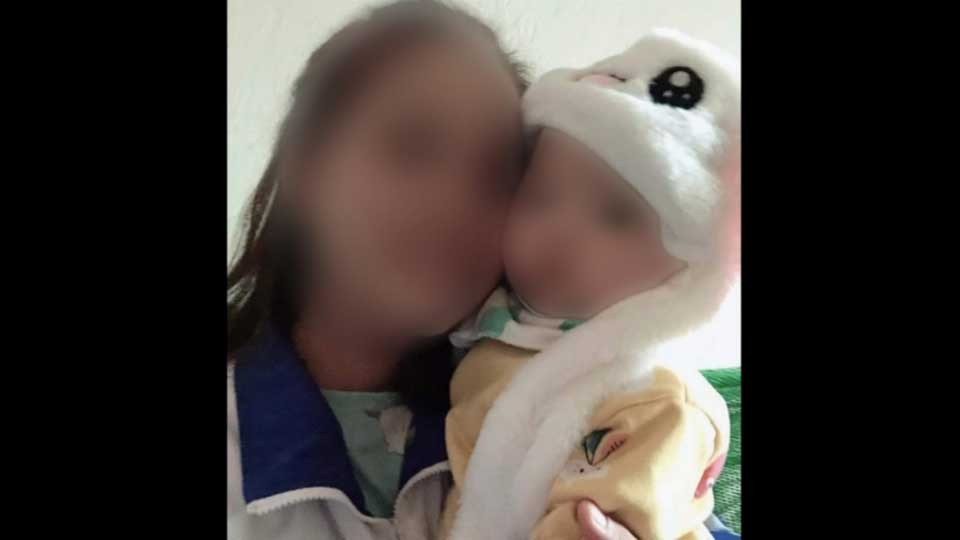 The technical trainee says her employer pressured her to have an abortion. Photo: VNA
Deciding she needed to continue her work for the sake of her family and her coming child, the woman temporarily returned to Vietnam last year to give birth to a healthy baby boy. The support group she turned to for advice negotiated with her employer while she was in Vietnam, and she was allowed to return to her job. But she had to leave her baby behind.
Japan does not allow foreign workers to bring their babies if they want to take part in technical trainee programs. The woman says she sees her son many times a day through video calls but that she misses him and wishes she could hold him and watch him grow.
She says she does not understand why she and other foreign technical trainees are not allowed to give birth and raise their children while continuing to work, even though their Japanese colleagues can./.