Vietnamese-Origin Billionaire Singer in US Provides Over 1000 Gifts and Cash to Vietnamese People in Need
Unable to return to Vietnam, Ha Phuong, a Vietnamese-origin singer whose husband is the wealthiest Vietnamese in the US, has donated more than 1,000 gifts and cash to people in need in Ho Chi Minh City, Binh Dinh and Nha Trang (Khanh Hoa).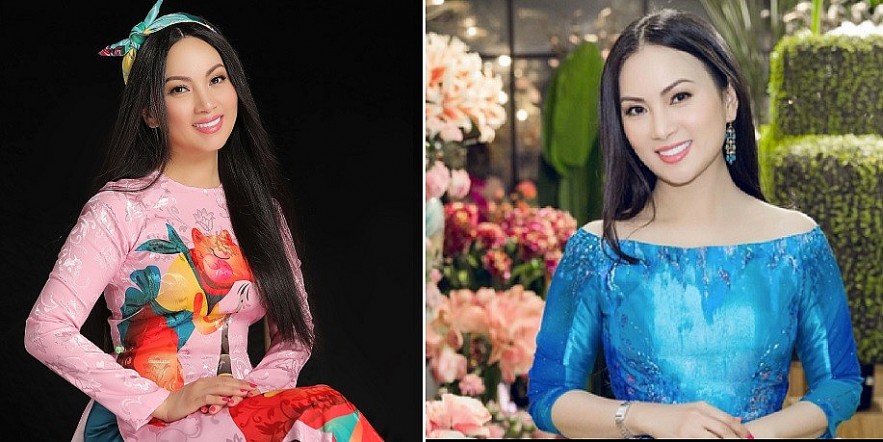 Vietnamese singer Trần Thị Hà Phương living in the US better known as Hà Phương, is a famous singer and actress both in Vietnam and overseas.
Singer Ha Phuong's family continues to donate more than 1,000 gifts and cash to people in need in Ho Chi Minh City, Binh Dinh and Nha Trang (Khanh Hoa).
Each gift includes: 10 kg of rice, a box of noodles, one kg of sugar, a bottle of fish sauce, a bottle of soy sauce, four boxes of fish, 10 eggs, a liter of cooking oil and milk.
Specifically, in Ho Chi Minh City, singer Ha Phuong, through the Fatherland Front Committee of Ward 3, Binh Thanh District, donated 600 gifts to local people facing difficulties due to Covid-19. This is also the place where the family of Ha Phuong's husband, billionaire Chinh Chu, used to live when he was still in Vietnam.
Those who receive Ha Phuong's aid include freelance workers who do not have income during the time of social distancing such as motorbike taxis drivers, lottery ticket sellers, etc., households on Ly Thai To Street, District 10, where Ha Phuong used to live, the residential area in Ward 3, District 11, the Fatherland Front Committee of District 6 and some policemen.
The gift boxes of singer Ha Phuong were delivered to people in Ho Chi Minh City.
In addition, Ha Phuong's family also cares about artists affected by Covid-19 in Ho Chi Minh city. She donated 80 gifts and 20 ones in cash to difficult cases in the late artist Bach Mai's folk song Cai Luong troupe, as Huynh Long's classical opera group, and some poor people around the Cau Muoi market area (Ho Chi Minh City); Ngoc Khanh's Boi singing troupe with 20 parts to support the backstage staff and poor artists.
In Khanh Hoa, Ha Phuong, has authorized Phuoc Long pagoda and the village authorities, sent 400 gifts to people in Dien Toan commune, Dien Khanh district, Khanh Hoa province.
In Binh Dinh, Ha Phuong supported 100 gifts in cash for people in Tan An village (Hoai Chau commune - Hoai Nhon town - Binh Dinh province), a locality that was greatly affected by the flood caused by storm No 5 recently.
Through the press, known about the situation of people facing difficulties due to floods, besides, she also knows that not many artists or benefactors have the conditions to support the people in the Central region who suffered from flood damage like in previous years due to the pandemic, Ha Phuong wants to donate cash to more than 100 households in the village for them to actively buy food and stabilize their lives after the flood.
All goods are carefully packed and labeled so as not to be lost or distorted during transportation and distribution. Singer Ha Phuong said that it is necessary to prepare the goods and pack them carefully so that each gift sent shows her respect to the recipient.
Unable to return to Vietnam, she often asked her mother and friends and relatives to survey places that really needed help. Every time she returns home to visit her family, Ha Phuong actively does charity work.
Ha Phuong was a well-known singer in Vietnam before she married to billionaire Chinh Chu in 2002 and settled down in the US. Her two sisters – Cam Ly and Minh Tuyet - are also famous singers in Vietnam and the community of overseas Vietnamese in the US.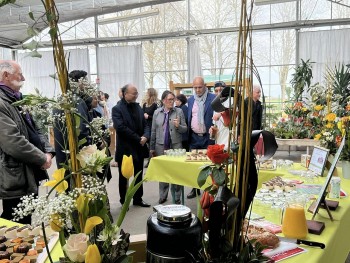 Overseas Vietnamese
Vietnamese Ambassador to France Dinh Toan Thang recently paid a working visit to Saintes, a city in southwestern France, to promote cooperation between the city and Vietnamese localities and attended the Vietnamese Culture Day, VNA reported.