Vietnamese College Dropout Turned Pro Bodybuilder in Japan
Going to the gym started out as a hobby for Hong Son yet soon ended up become his passion, business, and destiny with professional body building.
In 2014, Luong Hong Son left his hometown Bac Giang, Vietnam to go study in Japan. At that time, he weighed only 51 kg and was 1.68 m tall. Like any college student, he worked part-time to cover living expenses. Son took on many more jobs, from restaurant waiter, to hotel maintenance staff or UberEat biker.
Son often neglected his health problems when living alone in Japan, so bad that at one point, he only weighed about 47-48 kg. He gets sick easily, could not focus on school or work and definitely did not have any self confidence.
"I've always been the super skinny guy, like, "Whoa that guy is super skinny. Ewe." Son described people reaction to his appearance.
Exercise to heal a broken heart
Son was in a long-distance relationship with his ex-girlfriends who lives in Vietnam but they had a hard time keeping the flame. Eventually they broke up, leaving Son heartbroken. He got even more self-conscious about his appearance, knowing that he could not continue this unhealthy lifestyle.
The 29-year-old decided to take up a new hobby to destress after school and work so he started going to the gym. He mapped out a plan to gradually improve his health and his look.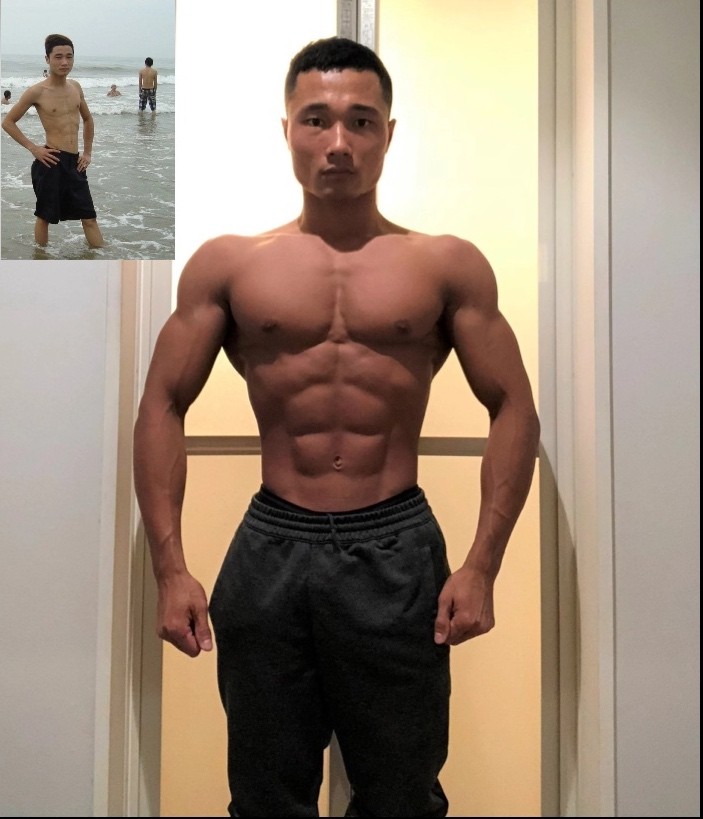 Hong Son's transformation from skinny and weak to muscular and strong. Photo: ZIng News
While practicing, Son learned about nutrition knowledge and exercise plans on social media to properly gain weight and muscle.
And the results started to show as Hong Son learned how to take care of himself, focusing on nutrition, eating right and going to the gym regularly. During the day he has school and a part-time job, so Son would go to the gym in late evening to exercise.
Now, the boy from Bac Giang has also found a new love in Japan. His girlfriend is always supportive of his hobby, which makes him very happy. He felt like he had made the right decision.
College Dropout Turned Pro Bodybuilder
Hong Son's goal is to become a professional bodybuilder. Photo: ZIng News
Son's constant gym sessions led him to become a talented bodybuilder. He did not expect such strong passion at first, that why Son was torn about balancing his study and his hobby.
Since April 2016, Hong Son started going to Kyushu International University, majoring in Business Administration. However, after a year, he decided to quit school so he can focus on what he loves the most: working out.
He felt confident about his decision and said: "I thought long and hard about leaving school and starting my own business. No one supported me at first when I said I want to start selling food supplement for gym goers like me. However, I found that it could really work, I had tried selling to many Vietnamese in Japan who shared workout passion and it will be good business".
Son's family was very worried when they learned that he had quit school. When he explained his passion for professional bodybuilding and his business plan, they tried to convince him to get back to school. Still, seeing his ideas and determination, his parents show their support and even helped him out financially.
"It was a lengthy discussion, over many different conversations," Son said. "But in the end, they understood this is a once-in-a-lifetime opportunity for me, and they have shown nothing but support through this entire journey."
Son now run a gym and a hair salon in addition to his food supplement business. The young man once again made a bold decision and ended up being very satisfied with the results.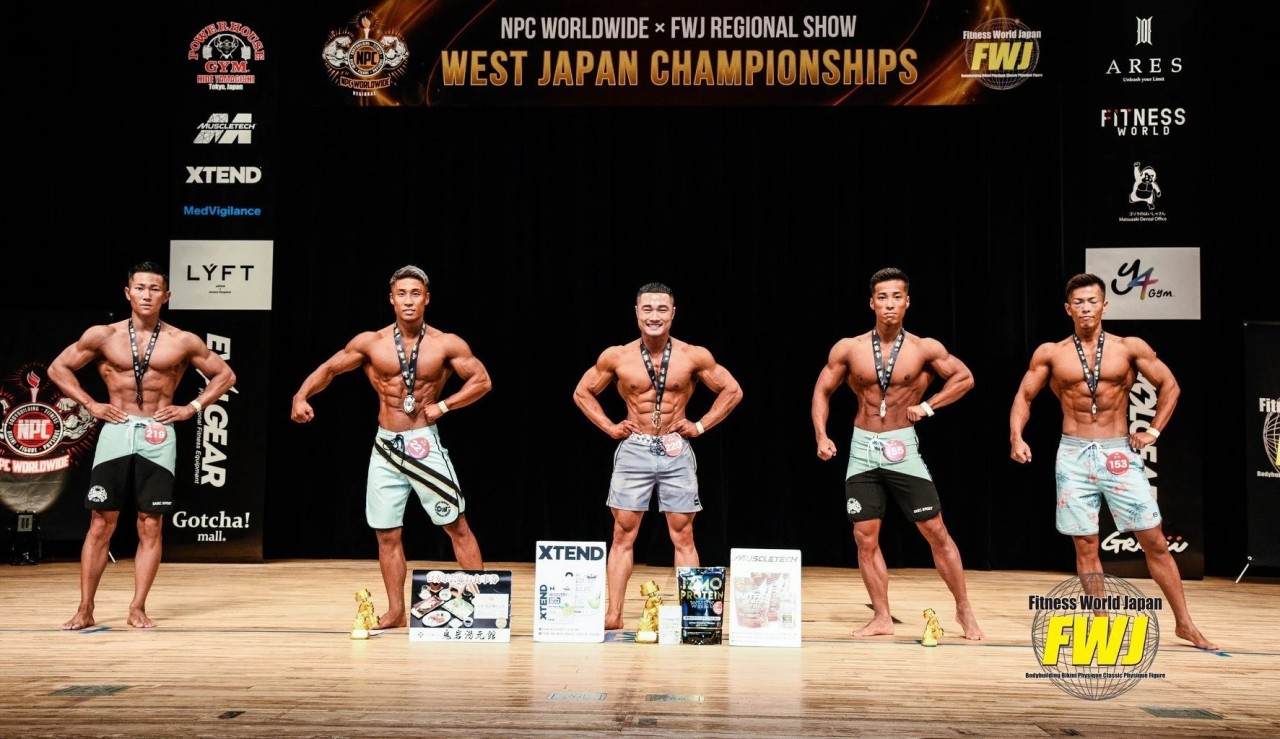 Hong Son (middle) won many semi-pro competitions. Photo: Zing News
Son is on the path to success. So far, he has won at many semi-professional competitions such as NPJC 2018 in Fukuoka, FWJ EVOLGEAR Japan Open 2020, FWJ West Japan Championships 2021. His latest competition was Olympia Japan 2021 for amateur bodybuilder. He received a Pro Card from the Federation international gymnastics.
Now that he can entered professional competition, Son's goal is to participate in Mr. Olympia - the world's most prestigious bodybuilding championship. The Vietnamese college drop-out could never imagined his life in Japan would have such an unexpected and wonderful turn.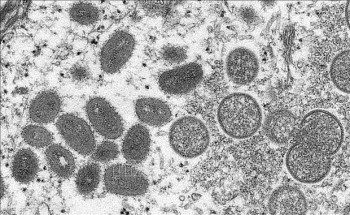 National
Vietnam News Today (Oct. 4): Vietnam reports 796 new Covid-19 cases on October 3; Vietnam attends ICAPP special conference in Seoul; Vietnam announces first case of monkeypox; Petrol prices down in latest adjustment.