Young people turn to online fitness classes amid pandemic
Amid the new Covid-19 surge, Ho Chi Minh City has closed down gyms and indoor sport activities, with many now taking to online fitness classes at home
The People's Committee of Ho Chi Minh City announced the closure and ban of several public activities in order to control the spread of coronavirus on May 7, leading many to adjust their fitness routines.
After closing karaoke services, bars, movie theatres and massage centers, HCMC recently required activities such as indoor sports, restaurants and gatherings to stop.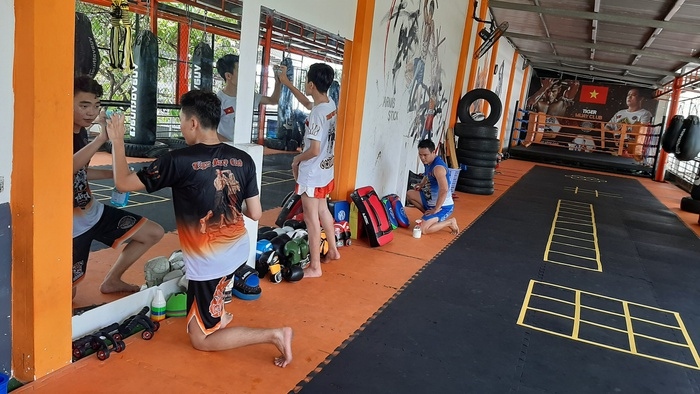 Disinfecting the gym after the closing down announcement (Photo: Thanh Nien)
Martial arts online
Following social distancing rules and safety, the martial art classes of coach Tran Trung Son (District 3, HCMC), which were always crowded with students, have been closed. According to Son, even though he has suffered financial difficulties because of the pandemic, it is more important to keep everyone safe and help curb Covid-19 community transmission.
Son also asked his staff to immediately disinfect all rooms, while checking and preparing more hand sanitizers and safety measures. To keep the classes going, Son has decided to switch to virtual teaching through social media. In the following weeks, he will record the clips of his lessons and send them to his students, in order to encourage them to improve their health and immunity.
Son says he will begin his first online classes from tomorrow to help students train from home effectively.
Mask wearing essential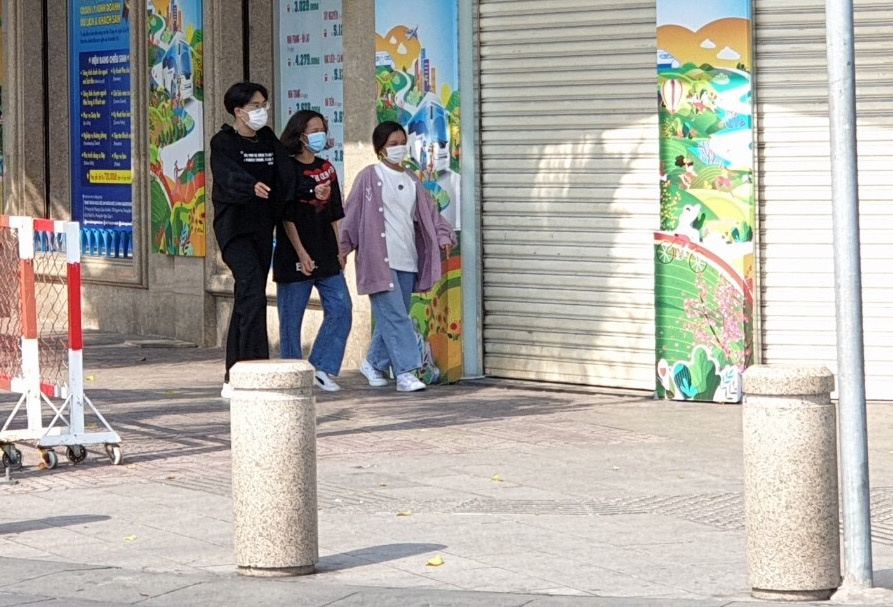 Young people wear masks in public (Photo: Thanh Nien)
According to social distancing rules, no public activities with over 30 people are allowed to operate any longer. Moreover, the southern city has also requested people to wear masks when they are out. Anyone who does not follow the rule will be finedand given warnings.
At favourite spots such as Nguyen Hue pedestrian streets, Turtle Lake Fountain and 23.9 Park…, there is reortedly no more crowd gatherings. However, there are still small groups of teenagers that refuse to wear masks.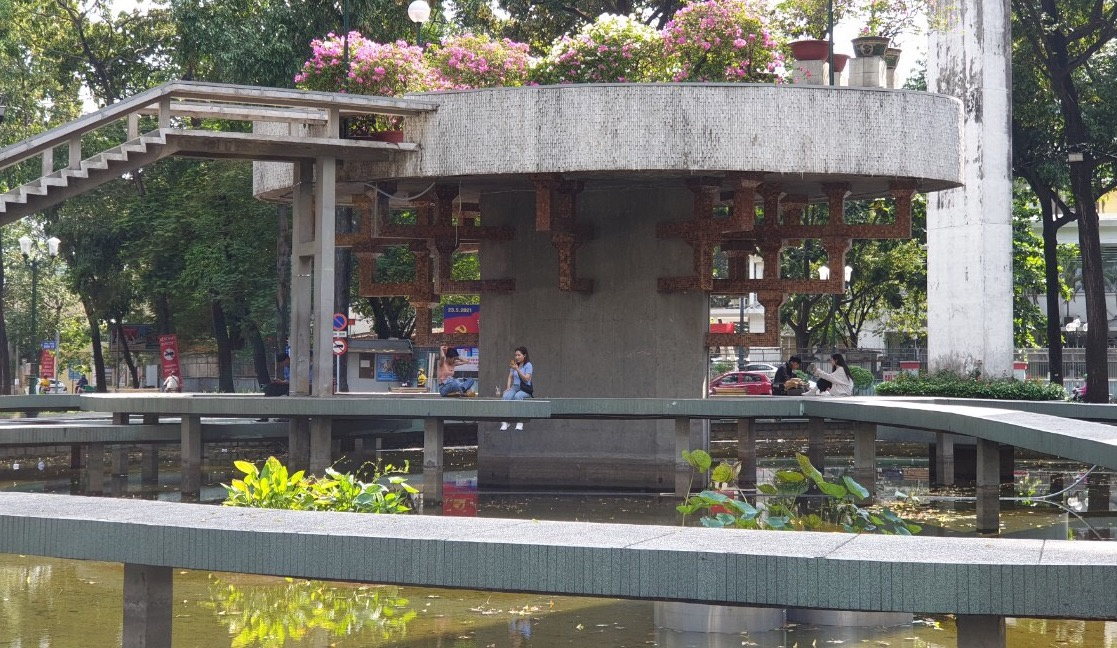 Young people with masks at Turtle Lake Fountain (Photo: Thanh Nien)
Dinh Tuan Kiet, a student at Nguyen Tat Thanh University, said that he always washes his hands, avoids crowds, wears a mask and brings hand sanitizer everywhere he goes.
"I am aware that the pandemic is spreading but I cannot stay home all the time. I have to go outside for some fresh air. We just need to stay away from crowded places. It's our responsibiltiy to protect ourselves from Covid-19," he said.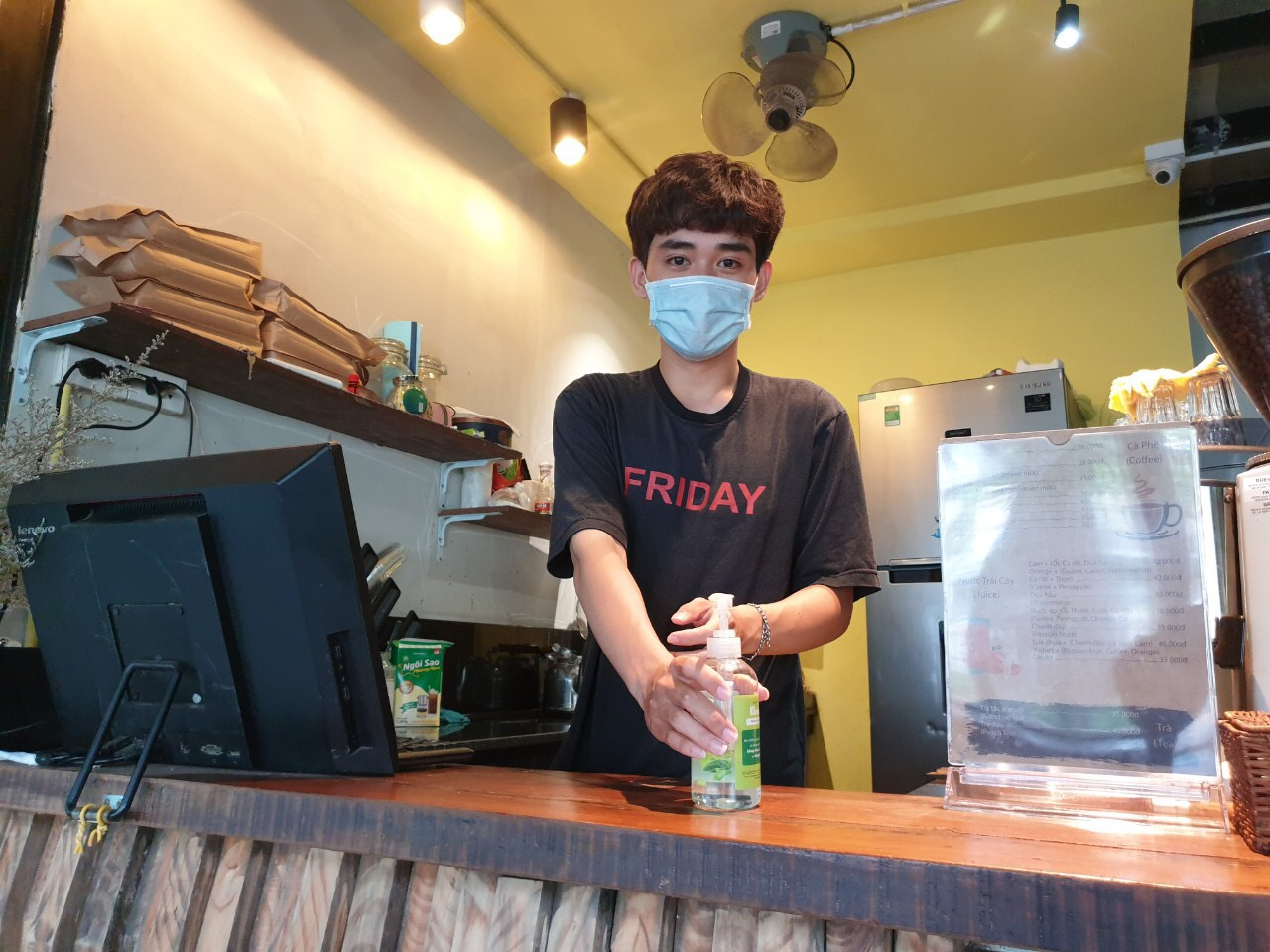 Nguyen Ho Quoc Huy, 19, an employee at a coffee shop in District 11, follows safety measures and asks customers to wash their hands (Photo: Thanh Nien)