Vietnamese community becomes second largest expat group in Japan
Latest statistics from Japan's Ministry of Justice show that the Vietnamese community, for the first time, has surpassed Korean to become the second-largest expat group in this country.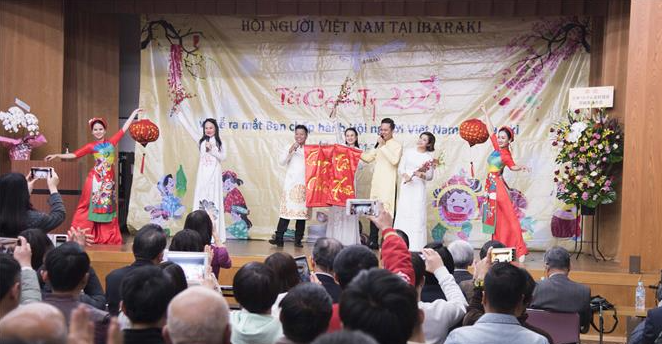 Performance of Vietnam's Military Delegation of Art at the Launching Ceremony of the Vietnamese Association in Ibaraki Province, January 12, 2020. (Photo: VNA)
Statistics from the Immigration Service Agency of Japan (Ministry of Justice) show that as of late 2020, there are 2,89 million ex-pats residing, 46.000 ex-pats less than the previous year.
By country and region, China is the largest ex-pat community in Japan, with 778,112 people. Vietnam ranks second with 448,053 people, accounting for more than 15% of the total number of foreigners and more than 10 times higher than its statistic 10 years earlier. South Korea follows with 426,908 citizens residing in Japan. According to ISA, the increase in the number of Vietnamese students in trainees recently is the root for the community's second-ranking.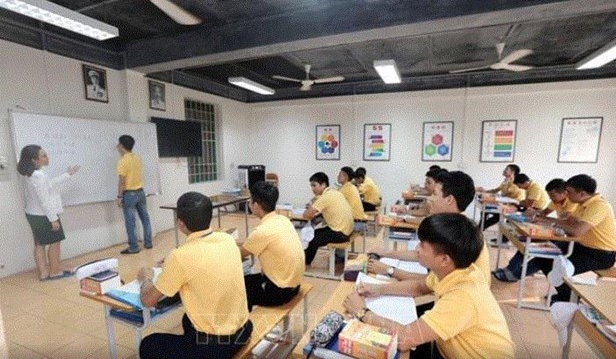 A Japanese language class for Vietnamese laborers (Photo: VNA)
Last year, 15,875 foreigners were asked to leave Japan due to overdue visas and other reasons, including illegal working, mainly in the agricultural and construction sectors, accounting for nearly 70% of the ex-pat community. Those who refuse to leave Japan would be put in detention. To solve this problem, according to NHK, ISA drafts a new law to amend the Immigration Control and Refugee Recognition Act and other related laws to allow them to live with relatives until they leave Japan.
The number of foreigners expelled by Japanese authorities has decreased by 50% from the previous year to 5,450, mainly due to the limited number of international flights because of COVID-19.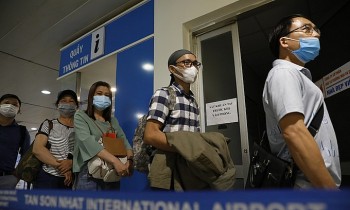 Focus
Over 55.5 million people in Vietnam have now been fully inoculated, while more than 73.8 million people have received at least one dose of Covid-19 vaccine.