Indonesian President's son break-up with girlfriend stirs Chinese community
Their break-up has cast a fresh spotlight on interracial and interfaith relations in Indonesia, where ethnic Chinese make up less than 2 percent of the population.
Felicia Chew and Kaesang Pangarep pictured in happier times. (Photo: Instagram)
Indonesians are no strangers to celebrity gossip, but when it emerged that President Joko Widodo's youngest son, Kaesang Pangarep, had been through a bad break-up with his Singapore-based girlfriend of five years, Felicia Chew, the news set social media abuzz with fascination and rumor.
Felicia's mother, Meilia Lau claimed she had "proof" that Kaesang asked for her daughter's hand in marriage and had made plans for the two of them to wed by December 2020, before he simply "disappeared" and ignored all attempts at communication, according to South China Morning Post. Lau seemingly spared no detail and was none too deferential towards the president in her language, displaying a defiant attitude that came as a shock to many Indonesians who dislike direct confrontation and treat authority figures with deference. Social media users accused her of being "crass" and "acting irrationally because her hopes of her family becoming in-laws with the president had been dashed".
Felicia Chew, the woman who was beforehand Kaesang Pangarep's girlfriend studied with him in the Singapore School of Social Science (SUSS). They every graduated in 2019 and lead a relationship that was very seen to most people. The two had appeared on each other's Instagram and completely different social media accounts–until a closing month. He and Felicia have firms in Indonesia collectively.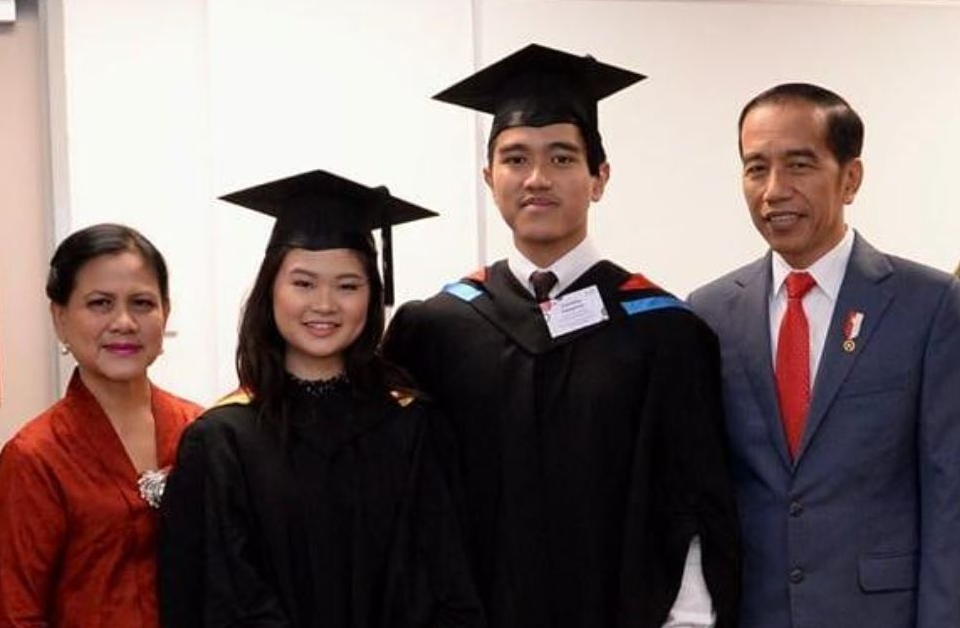 Felicia Chew (Second from left). (Photo: Alvinology)
What did Kaesang Pengarep say?
As for President Widodo and his son, the message is that the breakup is a "private matter." Presidential spokesman Ali Mochtar spoke up in opposition to Meilia yesterday. "They're already adults and communicate as friends, best friends, so that means that no one should bring up the name of President Jokowi in this matter, because this is not the parents' business," Ali said in an Indonesian report.
As for Kaesang himself, who seems to be fully miffed on the flip of events a month after he had broken up with Felicia, said in an extremely fast video, "It's a private matter, right, why did they have to air the dirty laundry? It's unethical." He moreover said, "So here's how it went, I actually told her to end our relationship in mid-January, and that time I was yelled at. But alright, I kept my silence," Kaesang said sooner than leaving his seat, according to Socially Keeda.
Kaesang Pangarep. (Photo: Instagram)
Religious barriers stand in the way
The private life of a member of the immediate family of the president has never been subject to this kind of public examination. Much attention is due to the fact that Javanese Muslim Kaesang and ethnic Chinese Christian Felicia make them openly interracial and interfaith in a country in which such relations are still eye-catching. In Indonesia, statistics on interracial and interfaith marriages are scarce. According to data collected in 2000, only 1% of Indonesian Muslims married outside of their faith. In practice, the State Registrar will not recognize unions that have not been sanctioned in a religious ceremony while interfaith marriages are technically legal, and most clerics will refuse to marry pairs of different faiths unless the non-believer becomes converts in that way.
The mercy of Ratya Tata Koesoema, President of the Indonesian patriot and pluralist association Ganaspati, agreed that it was its main appeal to have an interracial nature of relations. "It's rare in Indonesia for a Muslim Javanese man to be romantically involved with a non-Muslim Chinese woman. But here we had such a couple whose photos were widely shared on social media, especially during the [2014] presidential campaign [when Jokowi first ran as a candidate]," the 40-year-old said. "The couple became our [national] icon for diversity and hope for minority groups."
Islamic tradition usually says that a Muslim man may marry a woman of a Jew or a Christian man as "People of the Book;" however in 1980 the Indonesian Ulema Council, the highest Islamic body in the country, ruled the prohibition of such associations. The saga highlights a few uneasy truths about interracial and interfaith intolerance in Indonesia, and suggests a deficit in cultural understanding in a country that has less than 2% of its population from ethnic Chinese."Both sides need to get to know each other on a level that is beyond the superficial pleasantries," Freddy Istanto, an academic at the University of Ciputra Surabaya and chairman of the Surabaya Heritage Society said. "Both need to be curious of each other's customs and culture. This is something that cannot be forced or engineered. It must happen naturally."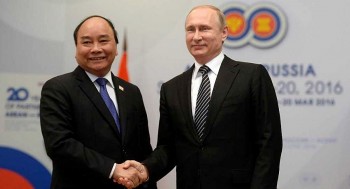 Friendship
The visit is expected to boost bilateral cooperation in Covid-19 prevention and control, especially in promoting Russia's support for vaccine production and technology transfer.