Vietnamese community delivers over USD 5,000 to Myanmar's Yangon for COVID-19 fighting
On May 8, the donation of 7.5 million Myanmar kyats (USD 5.376) and medical equipment was presented to the Yangon Region government by the Vietnamese Embassy, Vietnamese Business Club in Myanmar (VBCM) and the Vietnamese community in the country to support the Government and people of Yangon Region against the COVID-19.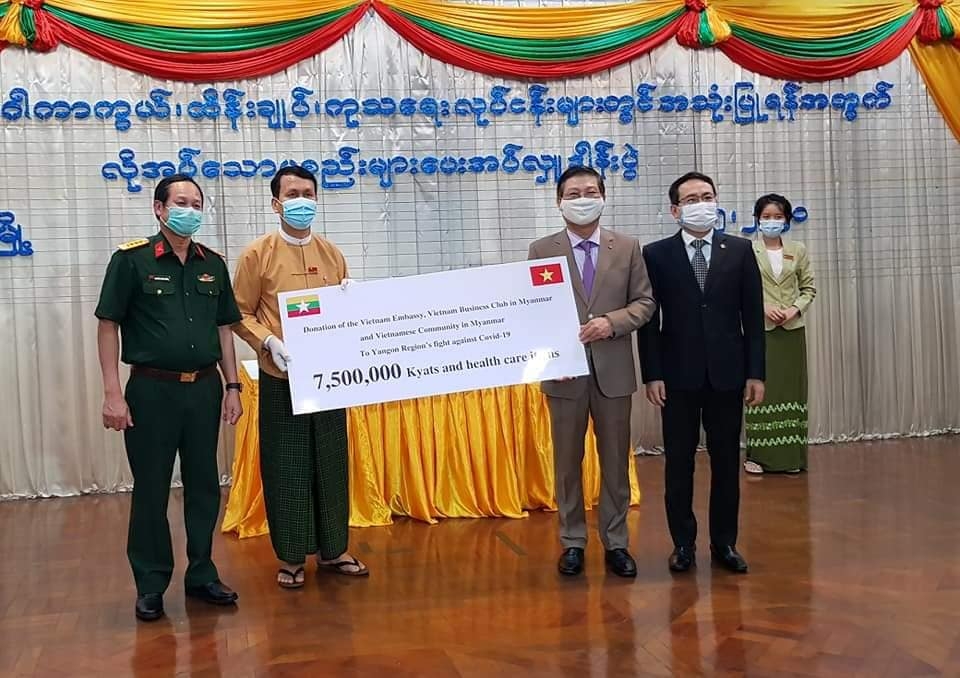 At the hand-over ceremony.
Speaking at the ceremony, Ambassador Ly Quoc Tuan said that in the context of the COVID-19 epidemic in Myanmar in general and the Yangon Region in particular, Vietnam always shared the difficulties that Myanmar's people are facing.
"Today's gift is a contribution from the Vietnamese people currently living and working in Myanmar, as our heart and support to the Yangon government and people," the Ambassador said.
U Phyo Min Thein, the Chief Minister for Yangon Region Government, said the Vietnamese Embassy, VBCM and the Vietnamese community in Myanmar's support provides great encouragement to Yangon during this time, especially when the Yangon is making efforts to complete the construction of a 1,000-bed hospital in Hlegu district, Yangon city.
The donation was raised by the Vietnamese Embassy and VBCM from April 23-30. In addition to the aforementioned cash, they also received medical supplies including 7,000 medical masks, 120 bottles of antiseptic alcohol, and other items.
In April, the Vietnam's Government has handed over USD50,000 to Myanmar in a move to support the neighboring country in the fight against novel coronavirus disease./.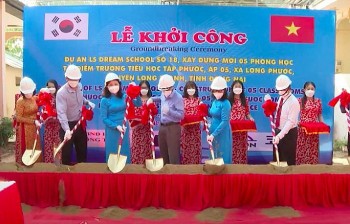 Friendship
The Union of Friendship Organizations of Dong Nai Province and COPION (Co-operation & Participation In Overseas NGOs) kicked off another LS Dream School project in the southern province.