One more Rice ATM to feed the poor amid COVID-19 in Ho Chi Minh city
The Ho Chi Minh City Union of Friendship Organizations (HUFO) on May 8 presented a 'rice ATM' machine and 16 tonnes of rice sponsored by the US non-government organization (NGO) Project Vietnam Foundation (PVF) to support those in need affected by the COVID-19 in the area.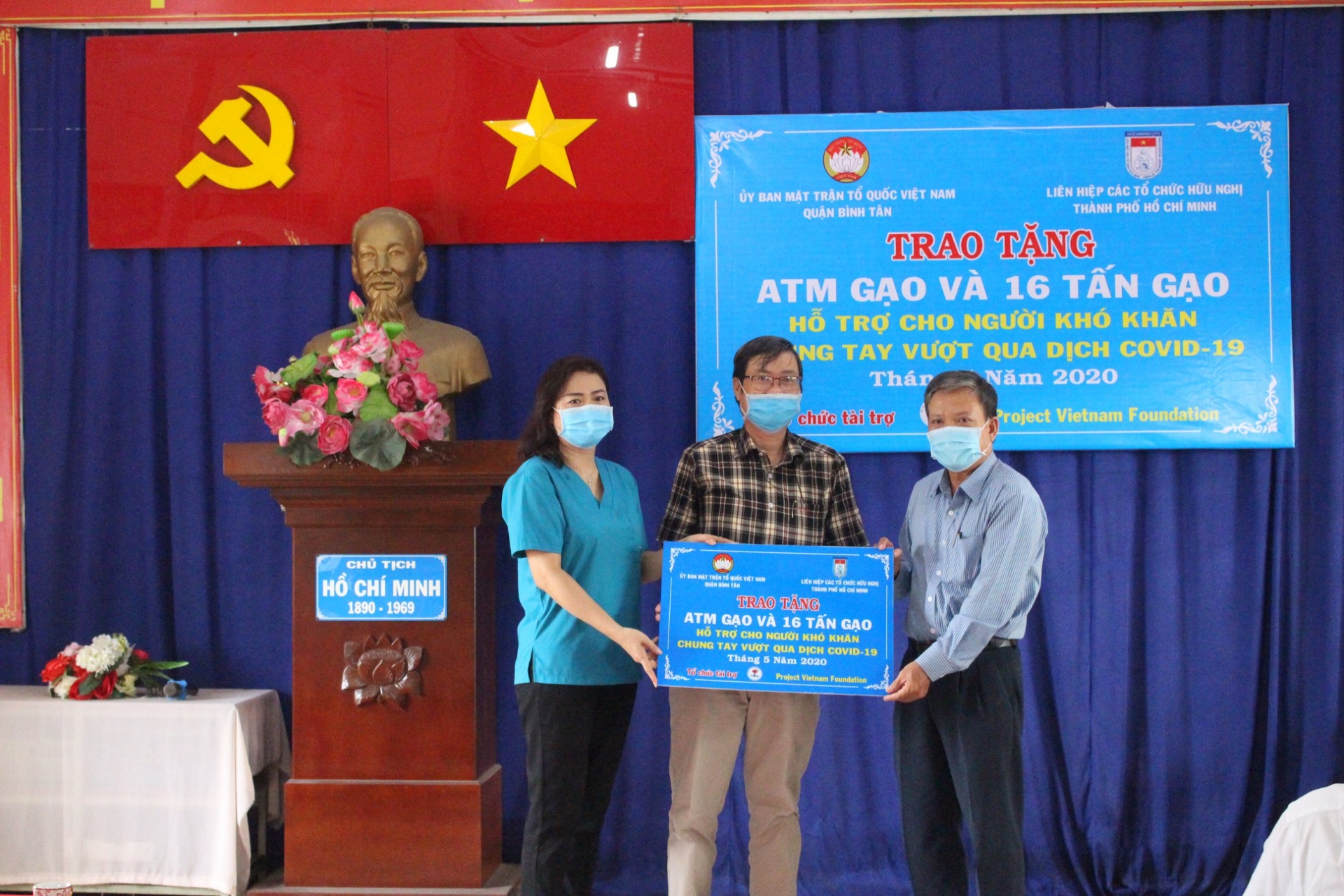 The HUFO hand-over the donation to Vietnam Fatherland Front in Binh Tan district. Photo: HUFO
Miliions of people have been negatively impacted by the COVID-19 pandemic as they lost their job and income to raise their families.
To 'No one left behind', HUFO has call for donations from foreign NGOs as well as benefactors to help the underprivileged people in HCM city right now to get through this difficult time.
The machine was installed in Binh Hung Hoa ward in Binh Tan district - an area with a large number of migrant workers.
After distributing the 16 tonnes of rice, the union will then coordinate with the PVF and other sponsors to supply more to poor residents in the area.
HUFO Vice President Tran Hoang Khanh Van said it has worked with foreign NGOs and businesses to provide financial assistance, medical equipment, face masks, and essential items to health facilities as well as general consulates around the city.
It will soon present medical supplies to the Japanese, US, and Russian general consulates, she added.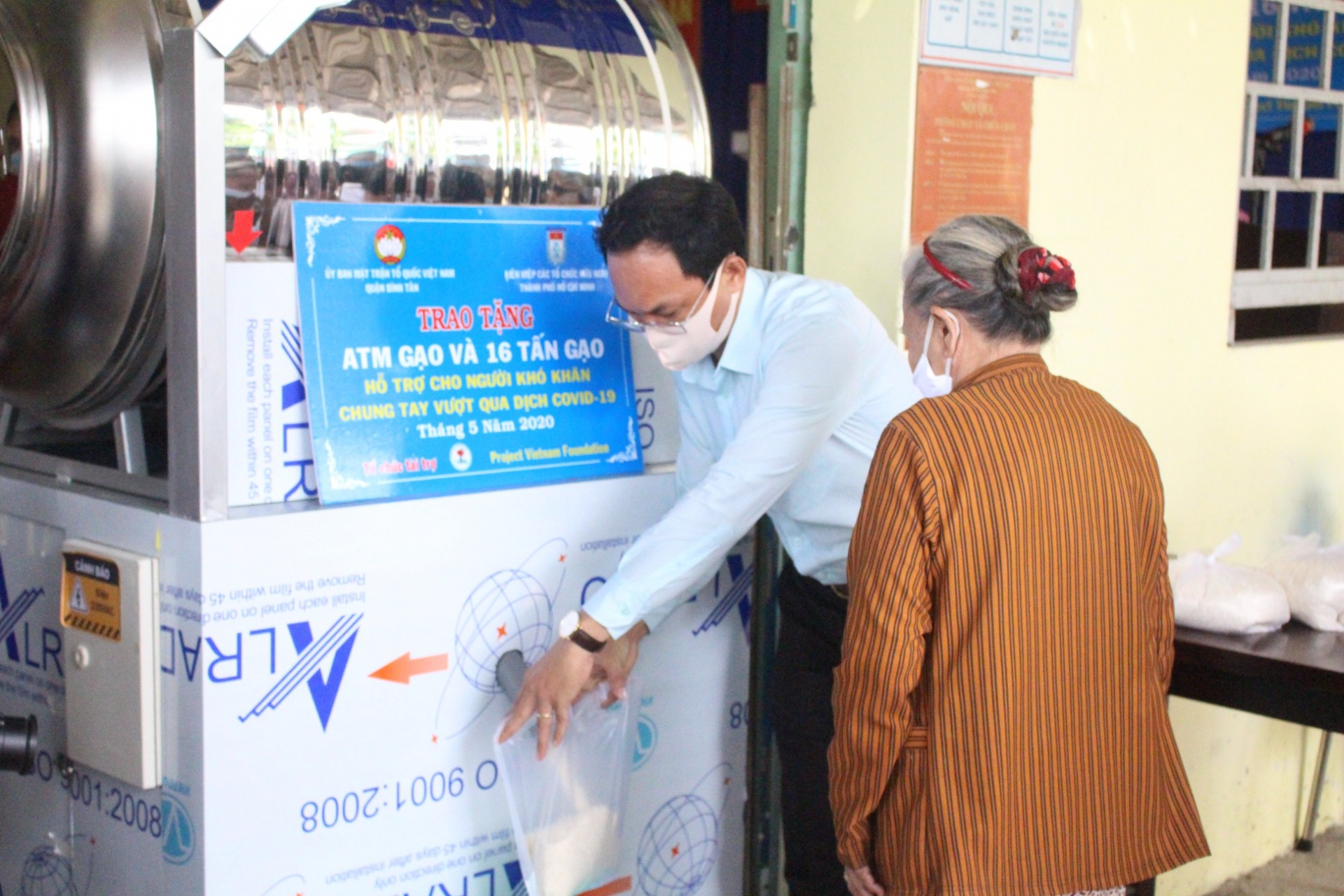 Needy people affected by the COVID-19 pandemic received the rice from 'rice ATM' machine. Photo: HUFO
Chairman of Vietnam Fatherland Front in Binh Tan district Le Van Bay thanked HUFO and Project Vietnam Foundation for their timely aid, helping to ease difficulties for needy people in the locality.
The HUFO on April 24 has already presented 10,000 face masks and 100 litres of antiseptic solution to Thailand's Consulate General as a way of supporting Thai people fight COVID-19.
After that, the union on April 28 also handed over 23,000 antibacterial masks and medical masks, along with 100 litres of disinfectant solution to the French Consulate General in the city; and on April 29 granted funding to support Cuban citizens in the southern city in lessening the impact of COVID-19./.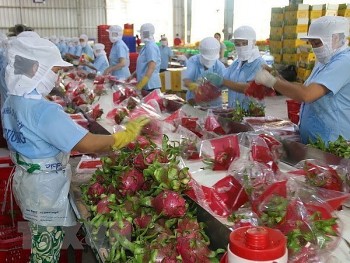 Make in Vietnam
Denmark and Vietnam strengthen cooperation in production, certification and management of organic products