Vietnamese Company Creates World's First Biodegradable Coffee Face Mask Named AirX
The world's first biodegradable face mask comprised almost entirely of discarded waste from large-scale coffee manufacturers.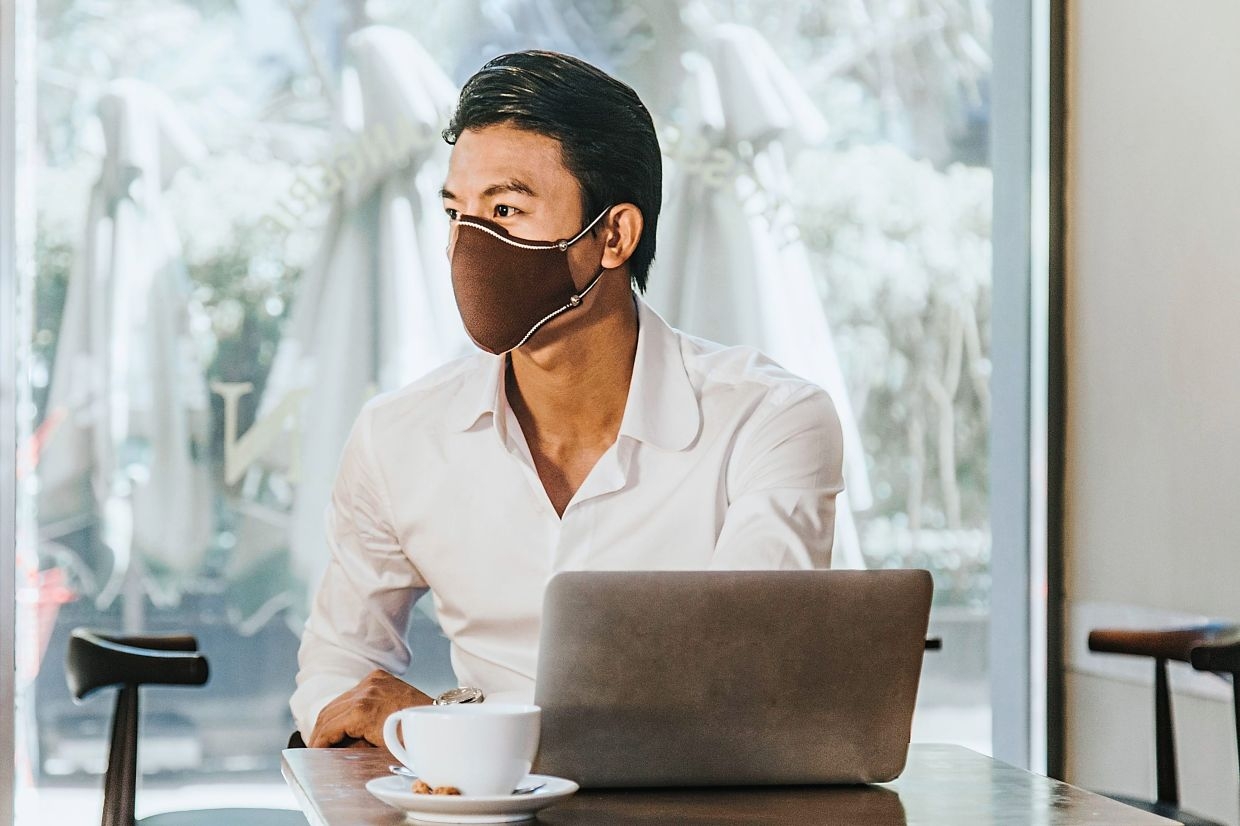 The AirX coffee mask is made using coffee waste collected from huge Vietnamese coffee factories. Photo: Veritas Bespoke/dpa
ShoeX, a Vietnam-based footwear company that has created coffee shoes, has just launched its new product line of coffee face masks. Called AirX, the face mask is made from Vietnamese coffee beans and is reusable, biodegradable and antibacterial. The company hopes that it will help protect people from the coronavirus without further burdening the planet.
The new face mask is now available for retail online. DPA cites a source from ShoeX saying that its current capacity is at 10,000 masks daily to match global demand. Two months after launching late 2019), the company has already sold more than 500,000 masks, which are on sale for around US$4 apiece. It's also exporting them to 10 different countries, in addition to its made-from-coffee ShoeX footwear, costing around US$90.
Dandelly Nguyen, a company representative, says that even before the coronavirus outbreak, people in Vietnam were already using more and more one-time medical masks."But they didn't realize that this doubled levels of pollution". The company then decided to create the new eco-friendly and reusable mask alternative in order to halt the mounting waste and plastic pollution created by the prevalent use of disposable face masks during the pandemic.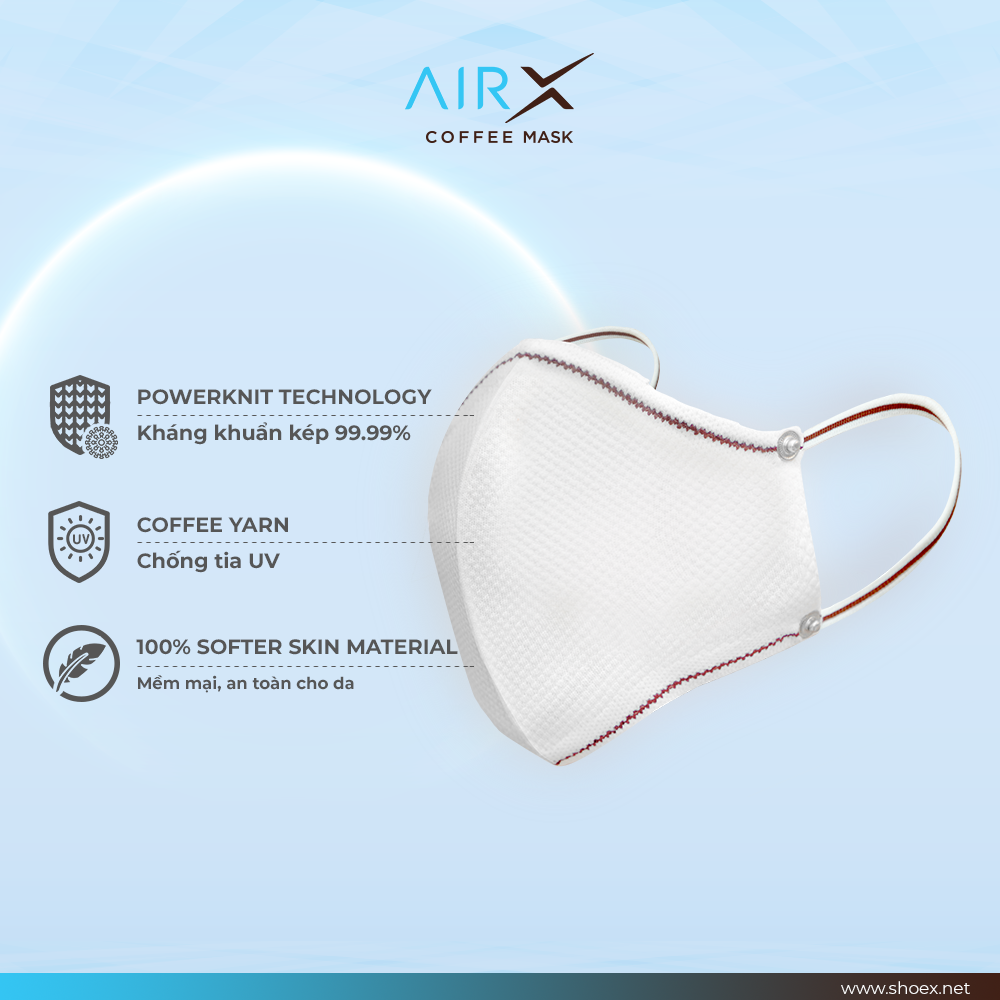 Photo: ShoeX
While the face mask is a vital tool in combating the spread of the virus, many environmentalists have pointed out that it is quickly becoming a major contributor to marine and landfill waste. In late February, Hong Kong marine conservation group OceansAsia made headlines documenting images of disposable surgical face masks littered on the city's coastlines and waters, reported Green Queen, an award-winning sustainability & impact media platform advocating for social & environmental change in Asia.
"AirX is not just a recommendation to help prevent the spread of the coronavirus, but preserve the planet as well," said the founder of ShoeX Thanh Le.
Not only will it reduce the waste crisis exacerbated by the use of disposable face masks, but AirX masks are also naturally antimicrobial. According to the company, the coffee face masks are developed with 99.99% dual antibacterial technology – the first layer composed of a coffee yarn and the second being a biodegradable filter created using coffee and silver nanotechnology. It has been approved by the AATCC 100 certification, the textile industry's standard for antimicrobial performance in the United States.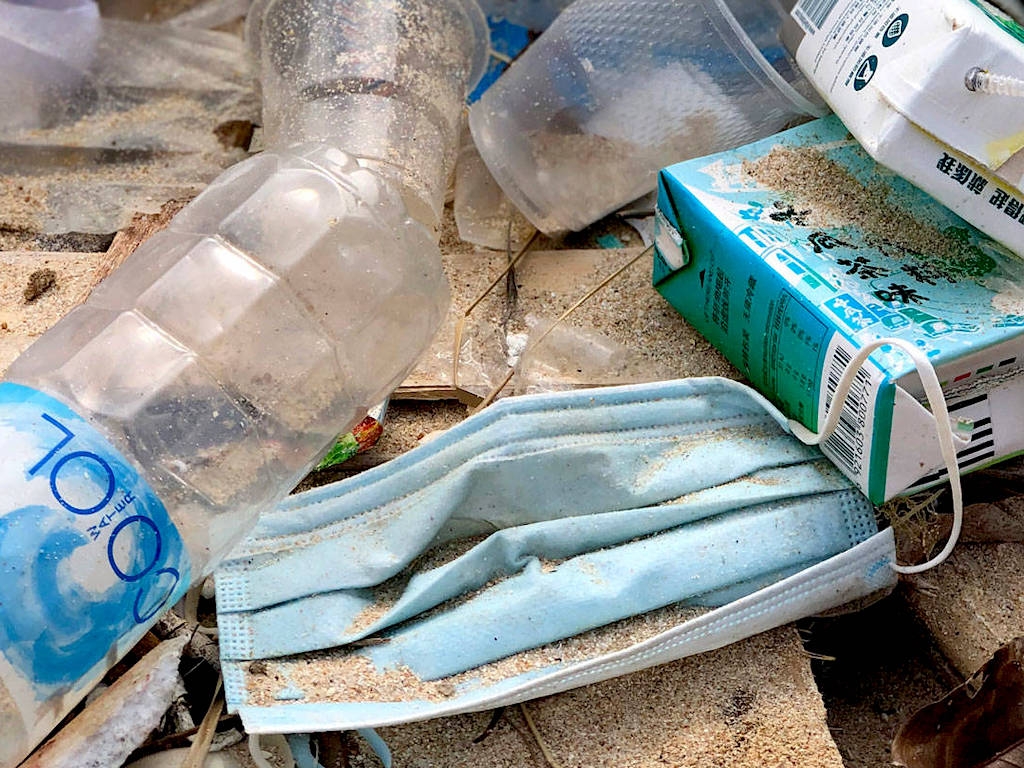 Illustrative photo: OceansAsia / Naomi Brennan
Users of the mask can wash it after every use, while the inside biodegradable filter does not need to be washed but can be replaced monthly.
Experts have reiterated that until a vaccine or cure is developed for Covid-19, it is unlikely that we will be able to ditch face masks when in public. The creators of AirX, therefore, envision further improvements to their product to come.
"For the next development, we have successfully embedded technology in producing recycled AirX coffee masks with the N95 feature, the product will be launched soon to the demanding market," shared Le.
Gary Stokes, the founder and director of OceansAsia recently spoke to Green Queen about the spike in ocean plastic pollution due to disposable face masks. He believes that the general public should begin ditching disposable masks for reusable options.
"At the beginning, there had been a panic. Now there are many companies making reusable masks and the government is also handing reusable masks out – it is possible to now phase out single-use ones for the general population," he said.
ShoeX is not the only company beginning to adapt to the crisis by creating innovative products that are relevant to evolving consumer concerns. New York-based tactical gear company StatGear, for instance, recently launched Hygiene Hand, a brass tool designed to be used on shared surfaces that is inherently antimicrobial and 100% recyclable.
Vietnam: Company launches biodegradable COFFEE-based COVID-19 mask. Video: Ruptly
AirX has two parts. The cover is made by ShoeX in cooperation with partners working for coffee shoes. The other, the biodegradable, environmentally friendly and replaceable filter, is created by technology developed specifically by Thanh and other co-workers.
AirX mask uses the dual 99.99 percent antibacterial technology with two protective layers. The outer layer is made of soft coffee fibers, using PowerKnit technology, and is washable.
The inside layer is a biodegradable filter membrane, using technology that combines nanosilfer and coffee. Each filter can be used for up to 30 days without washing. The product is certified by QUATEST 3 (Quality Assurance and Testing Center 3) as meeting AATCCC 100 standard.
(Source: VNN)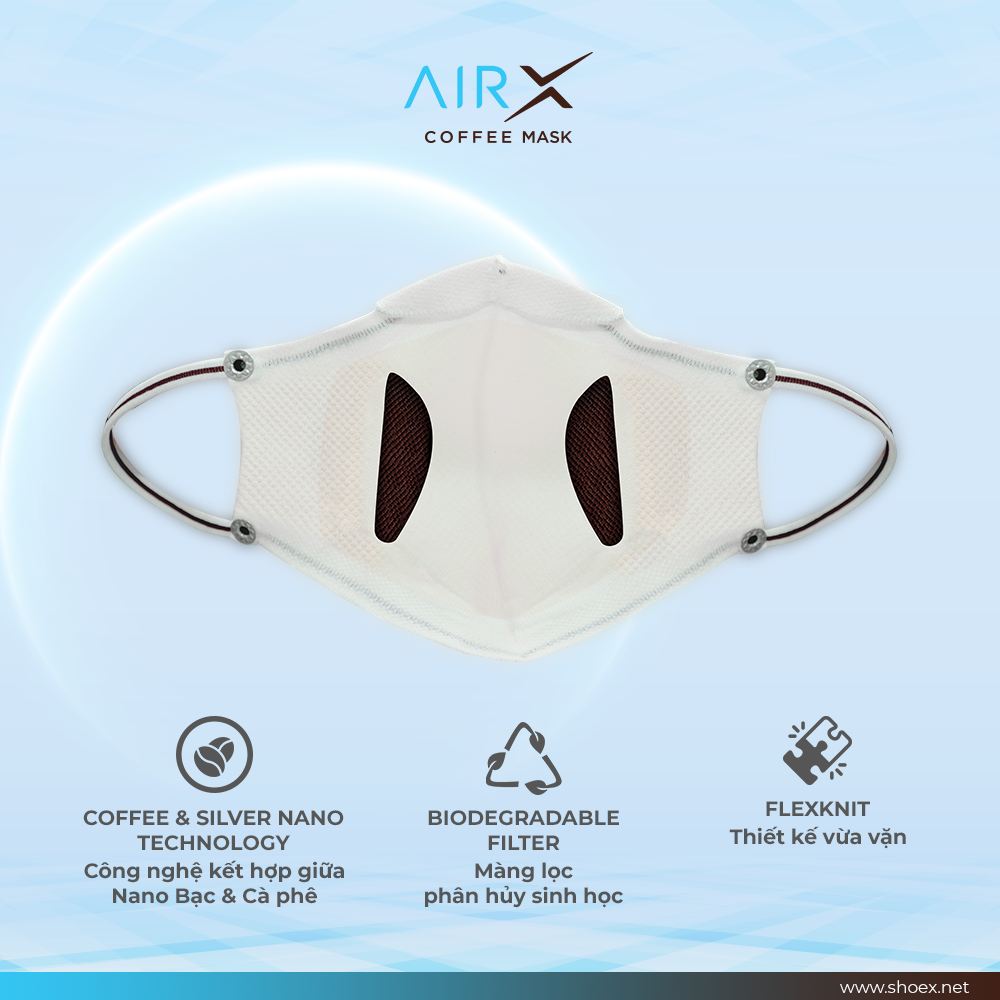 Photo: ShoeX
(dpa, greenqueen, the Star)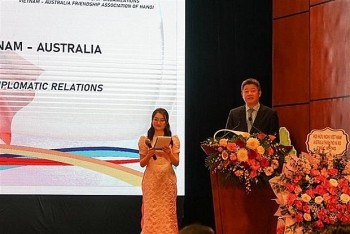 Friendship
A friendship exchange programme has been held recently in Hanoi to celebrate the 50th founding anniversary of the Vietnam-Australia diplomatic relations (February 26).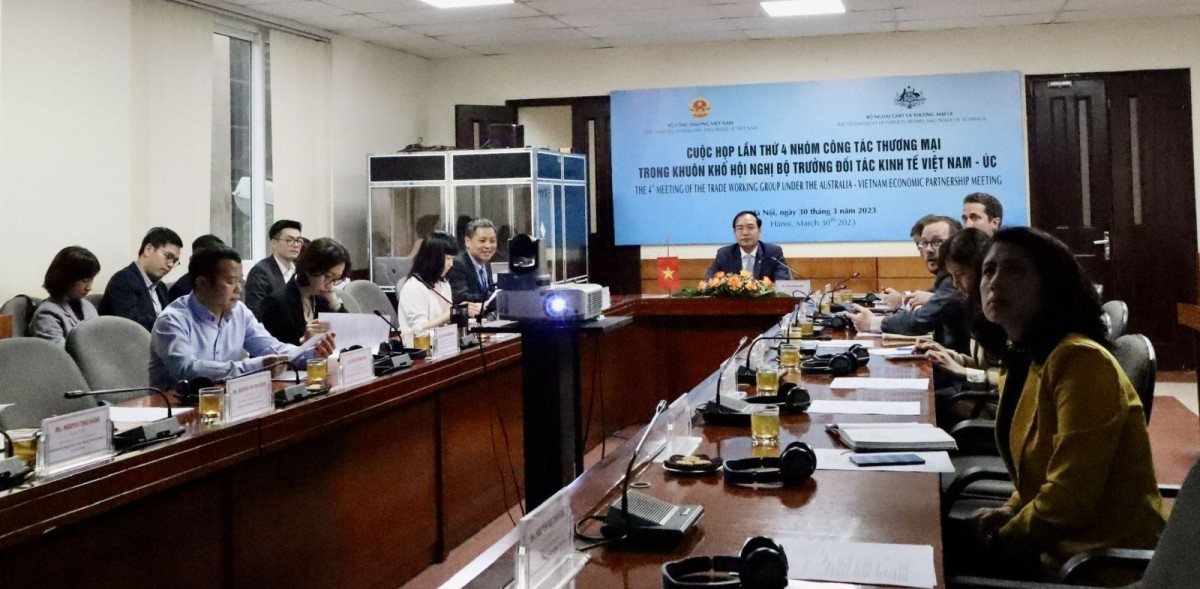 National
Vietnam and Australia facilitate the effective implementation of free trade agreements to beef up ramp up economic and trade cooperation.
April 01, 2023 | 15:17