Uniqlo's washable, quick-drying masks launched in Japan, long queue formed
Shoppers in Japan queued at Uniqlo stores and crashed its website on June 19 as the clothing chain began selling face masks with the breathable fabric used in the brand's popular underwear, preparing for the coronavirus outbreak lasting through summer, reported Reuters.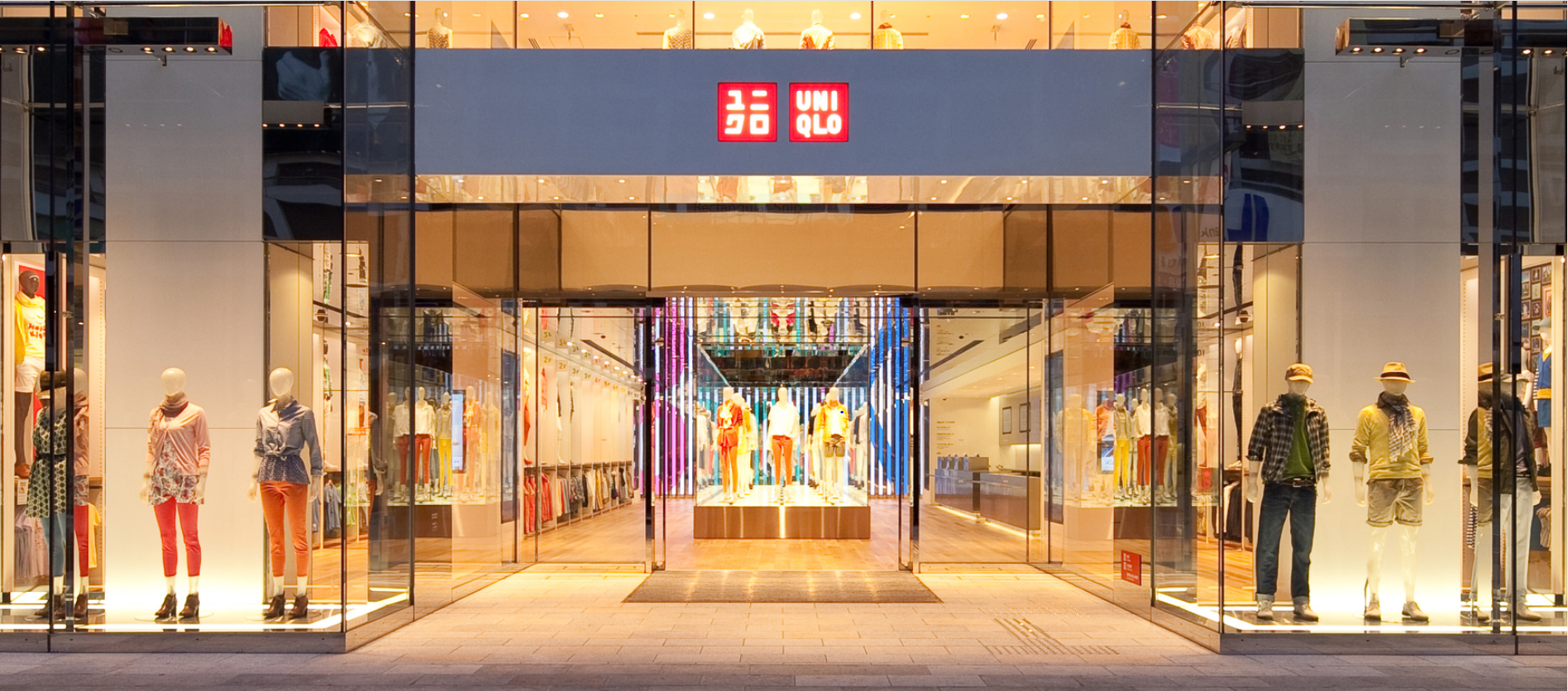 Fast Retailing Co., operator of the Uniqlo clothing stores, will begin selling reusable face masks in Japan this week for ¥990 ($9.3) for a set of three. Photo: Tokyo Weekender
Fast Retailing Co. began selling Friday its washable and fast-drying face masks at its Uniqlo stores in Japan amid concerns about the novel coronavirus, with shoppers forming long queues.
The masks, which are sold in a pack of three, are made of the same material as its Airism underwear products, and are available in three sizes-small, medium and large. Due to massive demand following the product's debut, customers were having trouble accessing the online shopping site of the operator of Uniqlo casual clothing store chain while Reuters witnessed the scenes of people standing in the rain waiting for stores to open, which were seen throughout Japan and broadcasted on Twitter.
Scenes of people standing in the rain waiting for stores to open were seen throughout Japan and broadcast on Twitter. Video: Japan Times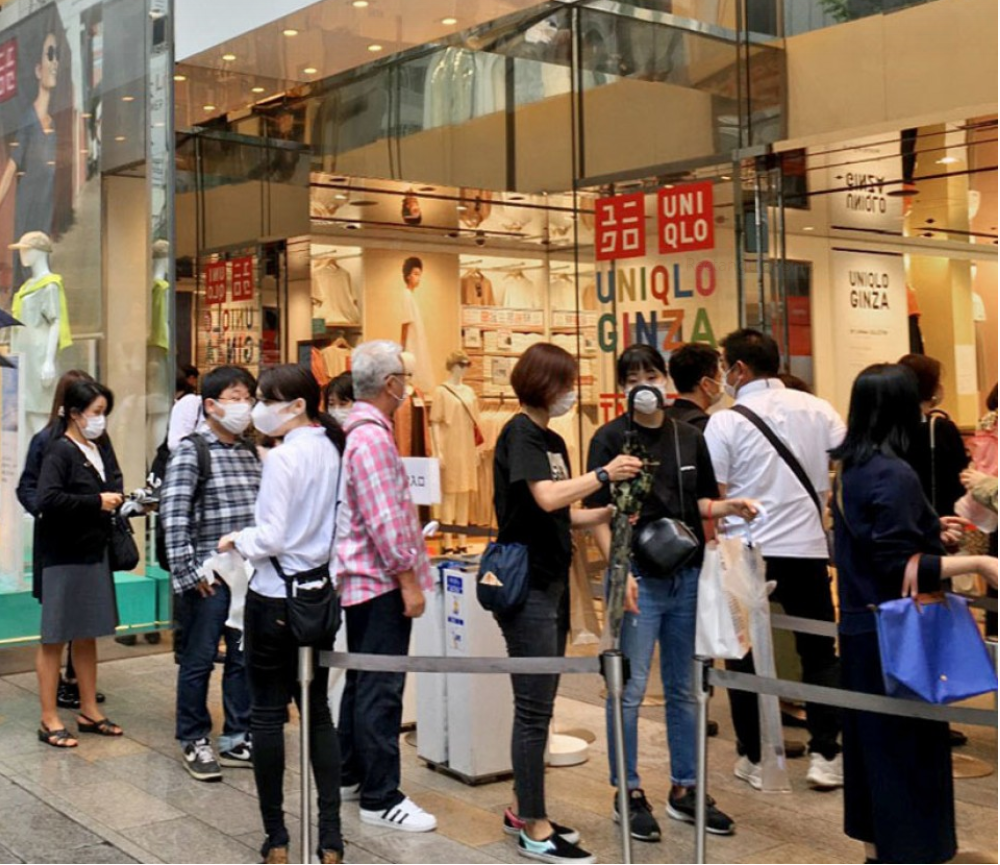 People form a long queue at a Uniqlo store in Tokyo's Ginza district on June 19, 2020. Photo: Kyodo News
Numbered tickets were distributed at its store in the upscale Ginza shopping district to purchase the masks, which cost 990 yen ($9.3) for the three-pack, but by noon, masks for the day were sold out.
"We are continuously beefing up production and will sell them as soon as they arrive," said Uniqlo on its website.
Overseas customers will not be able to shop at the Uniqlo Japan online store, according to a Fast Retailing spokeswoman sharing with Kyodo News. The company said the masks are limited to Japan for now but they plan to offer them at Uniqlo stores overseas.
Japanese shoppers queued at Uniqlo stores and crashed its website on Friday (June 19). Video: The Star
According to the retailer, the new mask, which has three-layers and includes a filter, is able to maintain its basic efficacy even after being washed 20 times.
Face masks, commonly worn in Japan and other Asian countries, have been cited as one potential reason why transmission of the virus that causes COVID-19 has been lower in Asia. In the U.S., the usage of masks has drawn controversy amid mixed messaging from leaders, commented The Japan Times.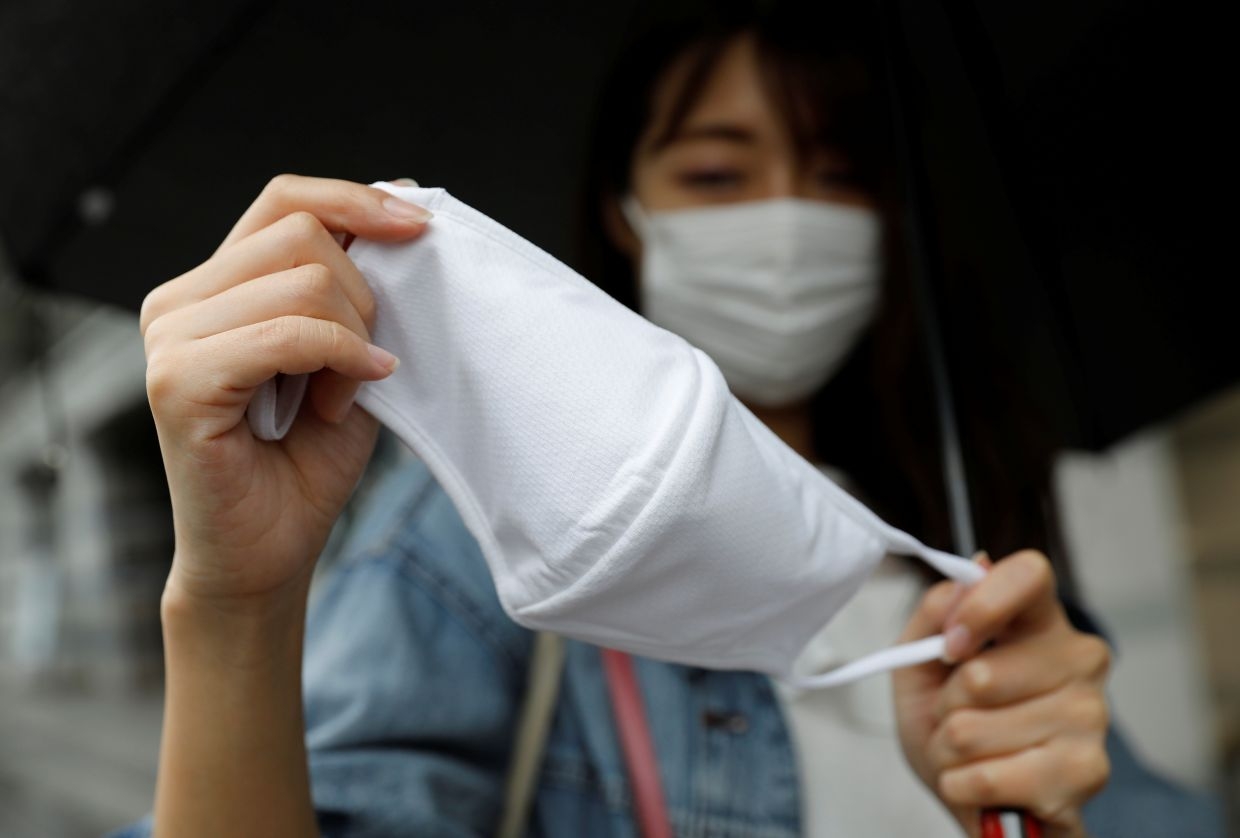 A woman shows Uniqlo's face mask which she bought from Uniqlo's newly launched shop in Tokyo, Japan. Photo: Reuters
Airism, Uniqlo's brand of highly functional underwear, was launched in 2013 to much acclaim, with critics calling the silky smooth material "the next best thing to being naked." The high-performance fabric was designed with comfort-enhancing features, including odor control functions as well as the ability to quickly absorb and release trapped moisture and stay cool to the touch.
Distinct from non-woven or cotton masks, the Airism face mask is smooth on the skin. The inner Airism layer prevents stiffness or thickness, and it continues to feel comfortable even after a long time of use.
AIRism masks are sold in stores on Friday June 19 in Japan, including the Japan online store, as a regular item going forward. Even after the introduction of the first product, the company will continue to improve the quality and functionality of the mask. Uniqlo is planning a phased launch of this product in markets outside of Japan, and details will be announced in each market closer to the time of introduction.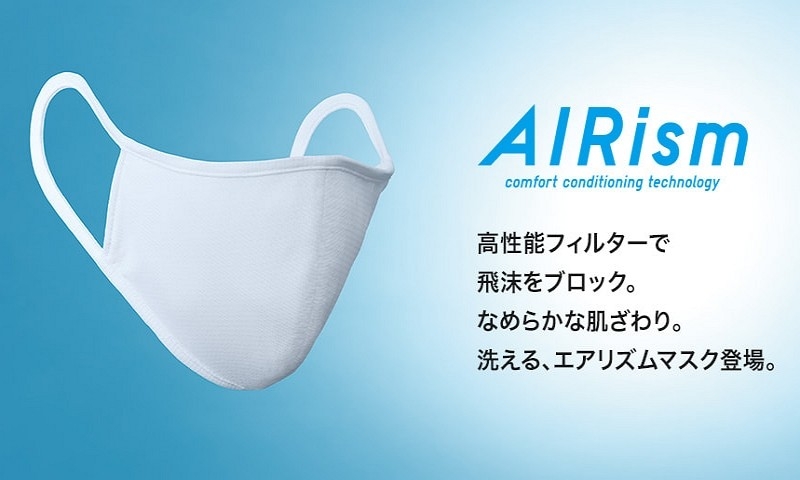 Uniqlo's Airism washable, quick-drying masks. Photo: Uniqlo Japan