Japan: Mandatory charging for plastic shopping bags to reduce waste
Japan made it mandatory for retailers across the country to charge for disposable plastic shopping bags, effective Wednesday (July 01).
Japan started Wednesday (July 01) to require convenience stores, supermarkets, drugstores and other retail outlets to charge for plastic shopping bags, in line with a global trend of reducing plastic waste to combat marine pollution, reported Kyodo News.
The initiative is aimed at encouraging shoppers to bring their own bags and comes as Japan lags behind other countries in curbing the use of plastics, generating the largest amount of plastic waste per capita after the United States.
According to AFP, shops including the ubiquitous convenience stores can decide how much to charge customers for the bags, with a common price being three yen (around four Singapore cents).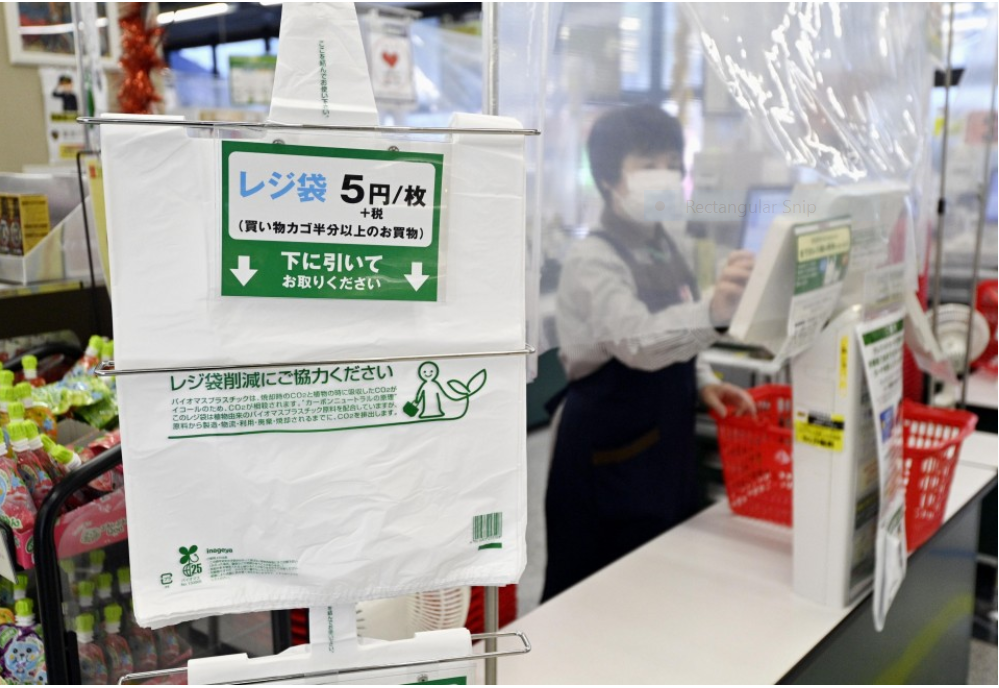 A supermarket notice about a 5 yen charge for plastic bags in Tokyo. Plastic bag fees are to become mandatory in Japan on July 1 to promote the use of eco-friendly bags and reduce plastic waste. Photo: Kyodo
The new rule seemed to be having some effect, with one shopper telling public broadcaster NHK: "I buy things at a convenience store every morning. I knew the charge was starting so I brought my own bag".
However, the COVID-19 pandemic may also make consumers reluctant to use the same shopping bag each time out of sanitary concerns, and more willing to pay for store-provided ones.
Retailers were divided over whether to charge for plastic bags or continue offering free bags that use environmentally friendly materials, which are exempt from the government's regulation for compulsory charging.
Bioplastic bags containing 25 percent or more of plant-derived materials, as well as reusable bags that are 0.05 millimeter thick or more, are not covered by the regulation.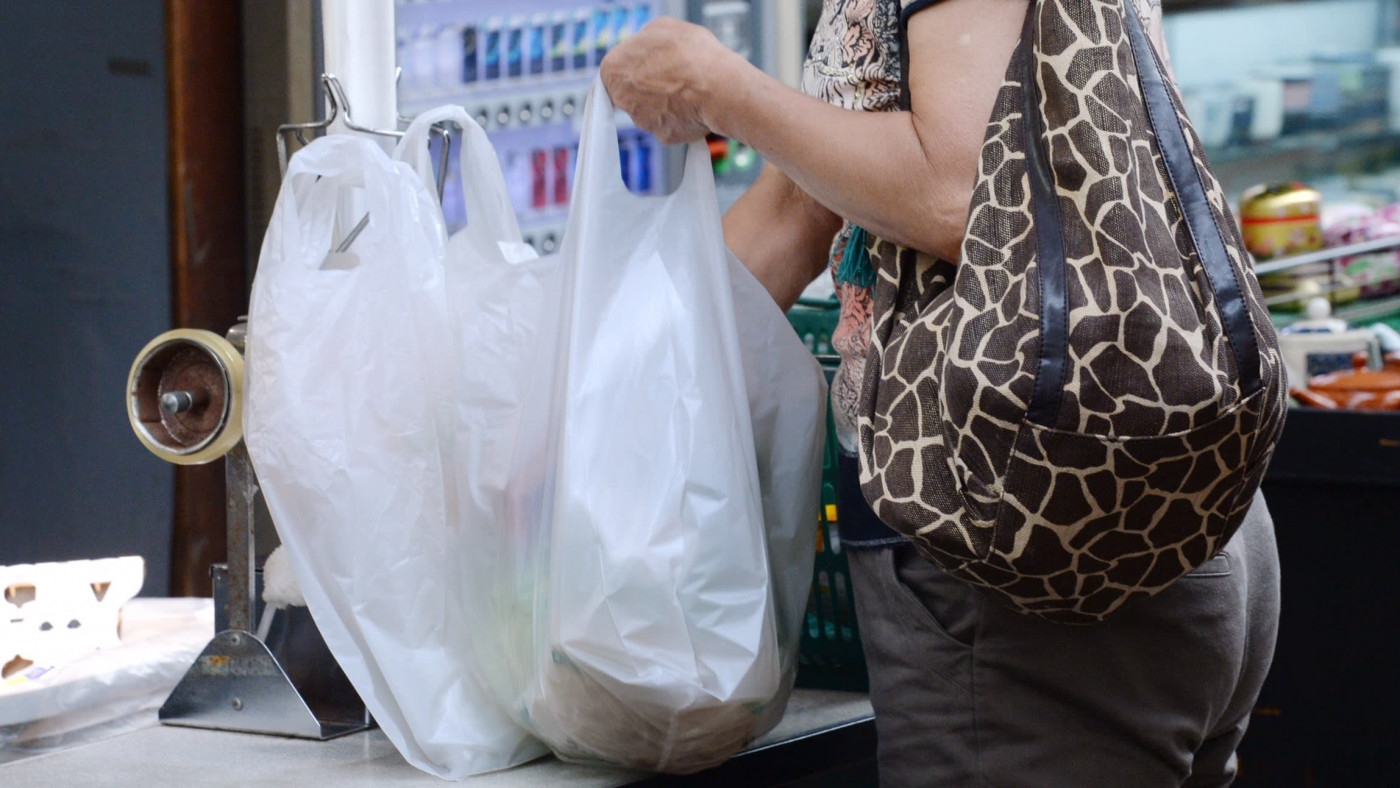 Shops, including Japan's ubiquitous convenience stores, can decide how much to charge customers for the bags. Photo: tbsnews
I understand that it is a measure to protect the environment but it is bothersome to bring a bag every day," said a 39-year-old male company employee to AFP at a Lawson shop in Tokyo and put them in a bag he brought.
Some companies are implementing solutions to help their customers dealing with this new policy. McDonald's Co. (Japan) Ltd. and beef bowl chain Yoshinoya Holdings Co. offer takeout meals in free bioplastic bags. Major department store operator Isetan Mitsukoshi Holdings Ltd. switched to offering paper bags instead of plastic ones for food products beginning Wednesday.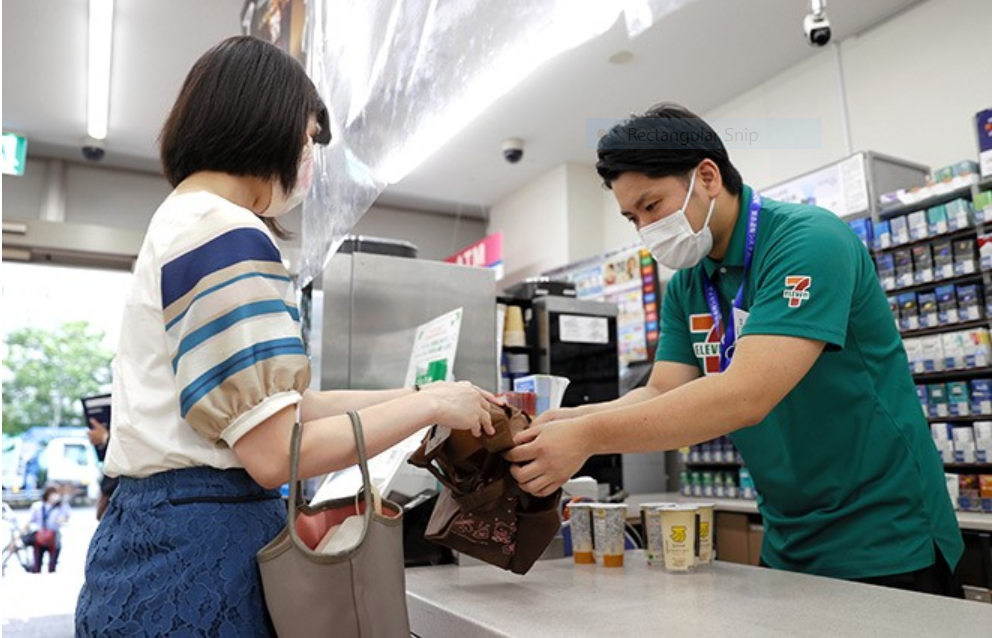 A shopper uses her own bag at a convenience store which started to charge for plastic bags in Tokyo on July 1. Photo: Asahi
According to Kyodo News, over 8 million tons of plastic waste is estimated to flow into the oceans every year and cause microplastics pollution, in which tiny pieces of degraded plastics absorb harmful chemicals and accumulate inside fish, birds and other animals as they make their way up the food chain.
Japan was responsible for the largest amount per capita after the United States, according to data from UNEP, producing some 9 million tons of plastic waste annually. Some 4 million tons were disposable items such as bottles for beverages, packaging materials and containers.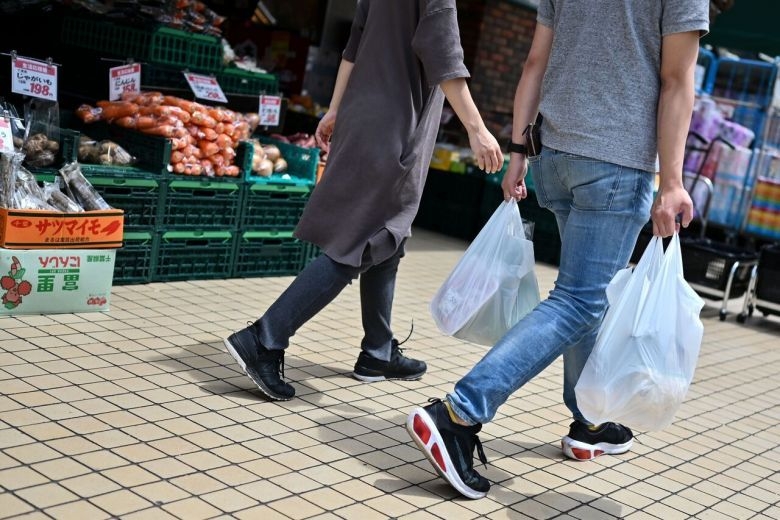 According to government data, bags account for two per cent of the total amount of plastic waste. Photo: AFP
An article of VNEXPRESS in November 2019 stated a statistic from the Food and Agriculture Organization that, Vietnam discards over 1.8 million tons of plastic waste but just 27 percent is recycled.
Ranked fourth in the list of nations dumping plastic waste in the ocean by the United Nations Environment Program, the nation generates around 2,500 tons of plastic waste daily.
Each Vietnamese person consumed only 3.8 kg of plastic in 1990, but 28 years later, this had risen to 41.3 kg, according to a report released in September by Ipsos Business Consulting, a global growth strategy consulting firm based in Paris.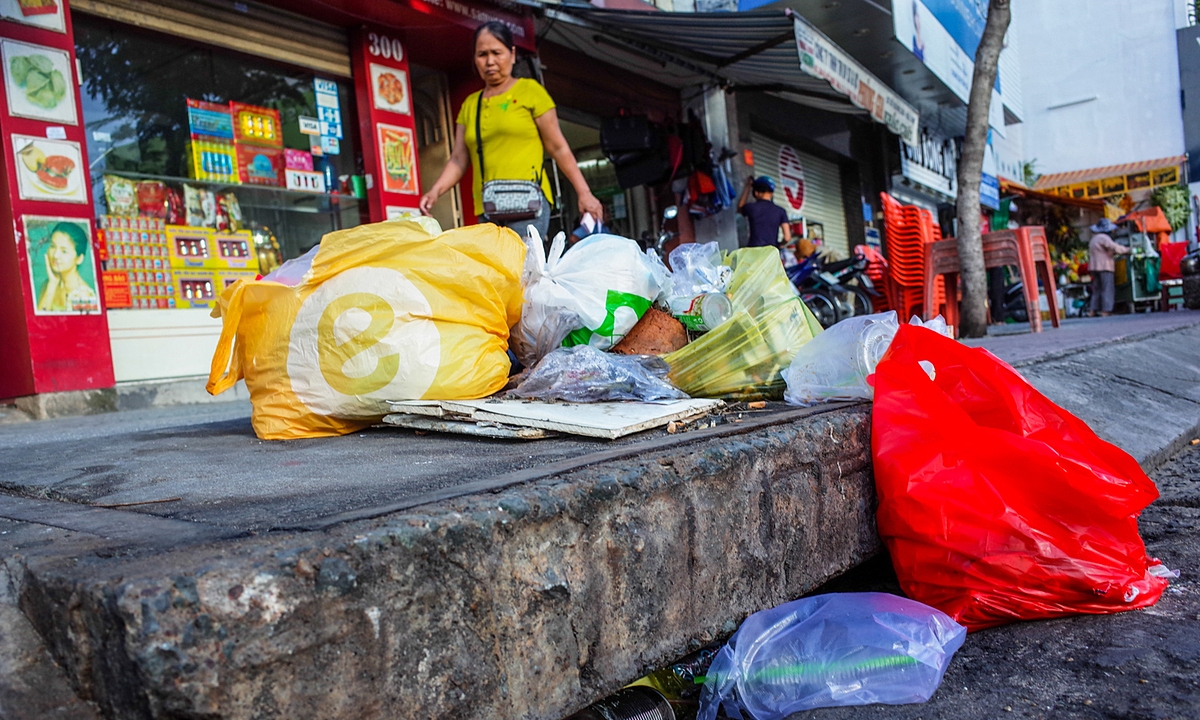 Plastic bags and other trash are dumped on a street. Photo: VnExpress
From AFP, Kyodo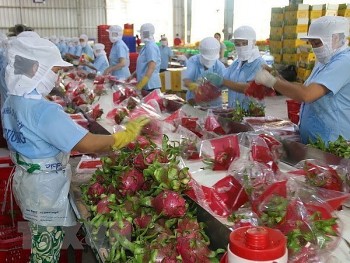 Make in Vietnam
Denmark and Vietnam strengthen cooperation in production, certification and management of organic products