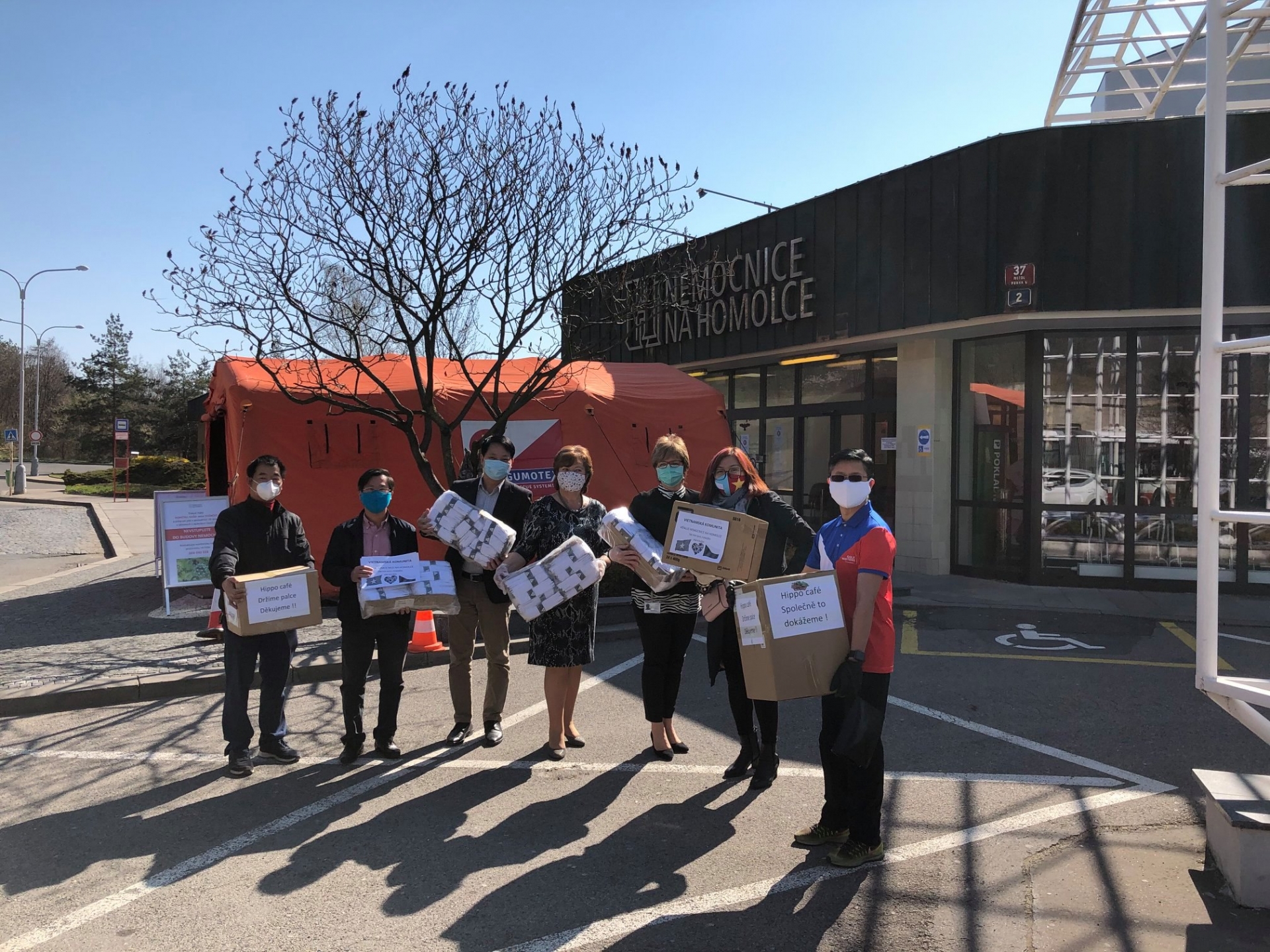 Vietnamese community in the Czech Republic recently have again donated thousands of protective health supplies, such as socks, masks and gloves alongside other necessities for local medical workers in Prague.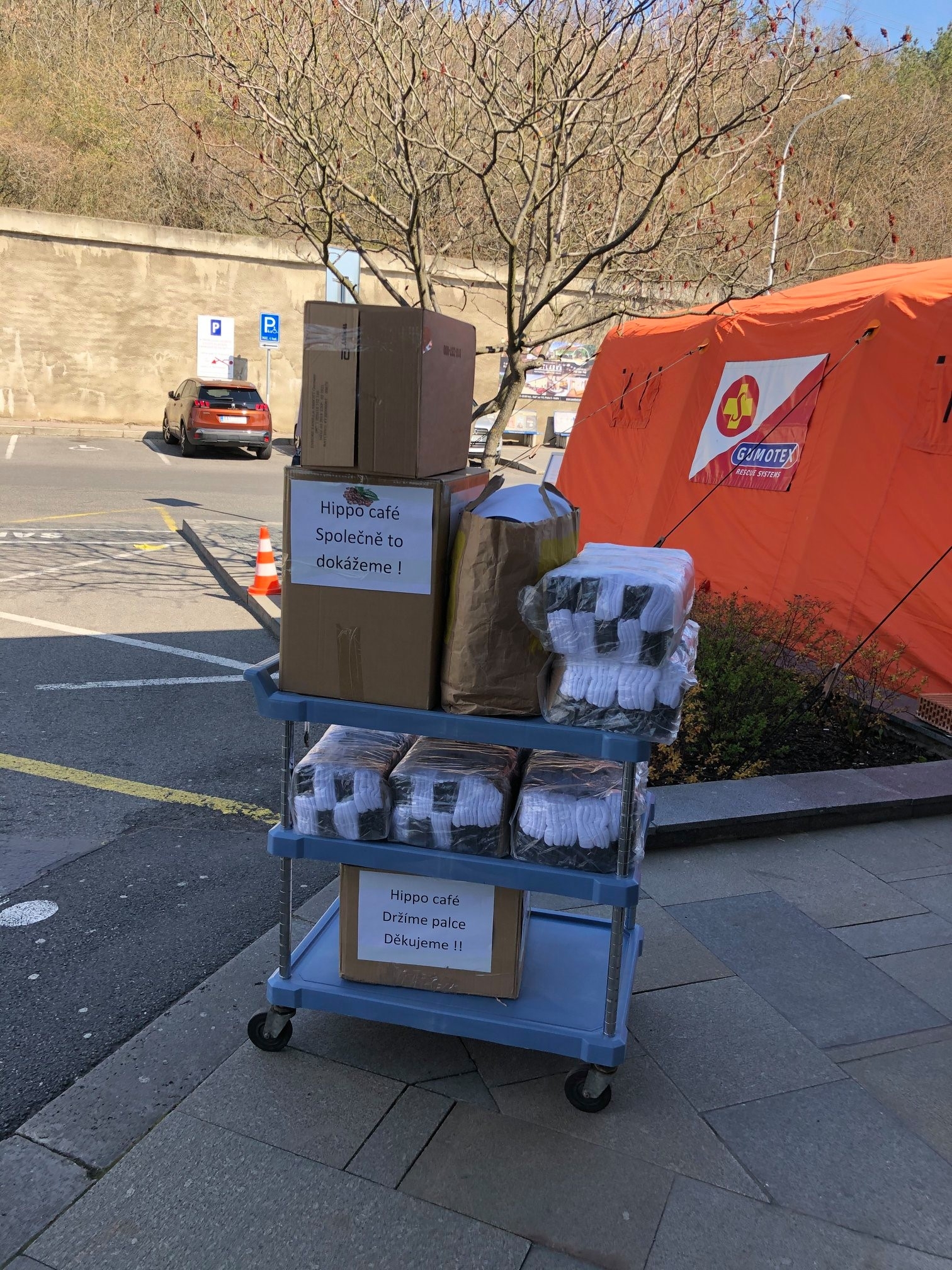 The sought-after items have been collected by Vietnamese volunteers in just three days in response to the call for help by the Na Homolce Hospital and Motol University Hospital in the capital city.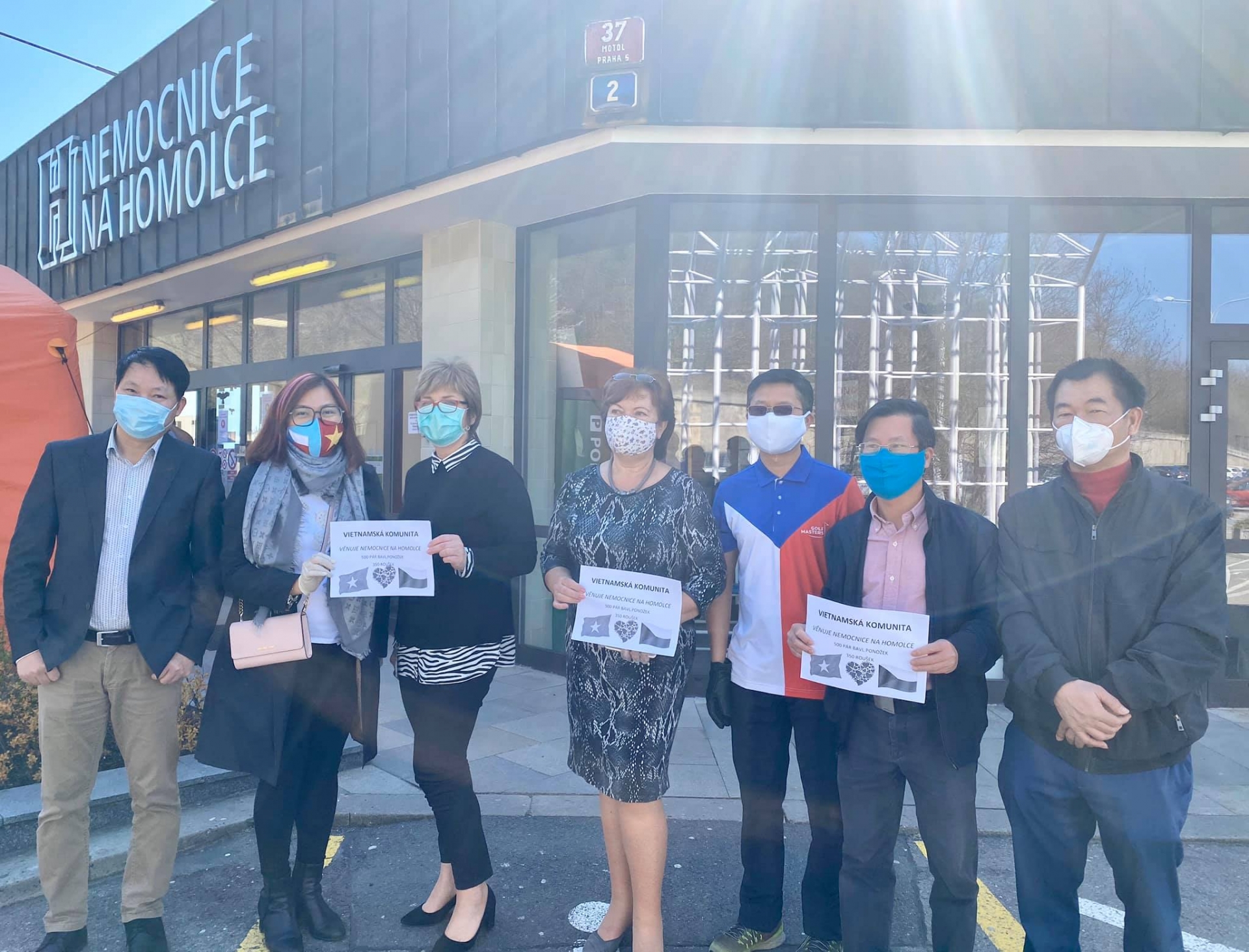 The donations were presented to the two hospitals on April 6.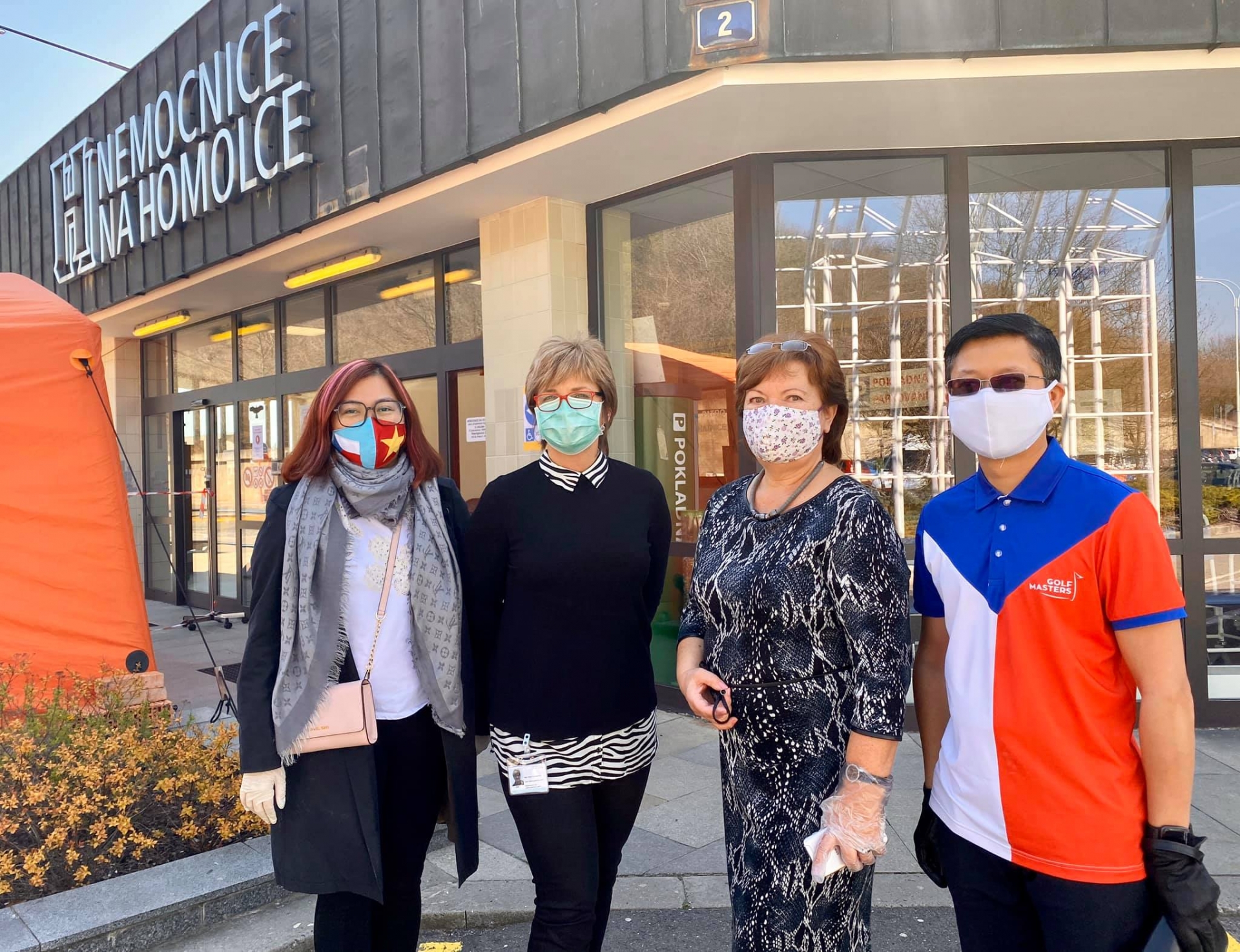 "We are deeply touched and appreciate what the Vietnamese community has done for us," Deputy Director of Na Homolce Hospital Ivana Kirchnerova said.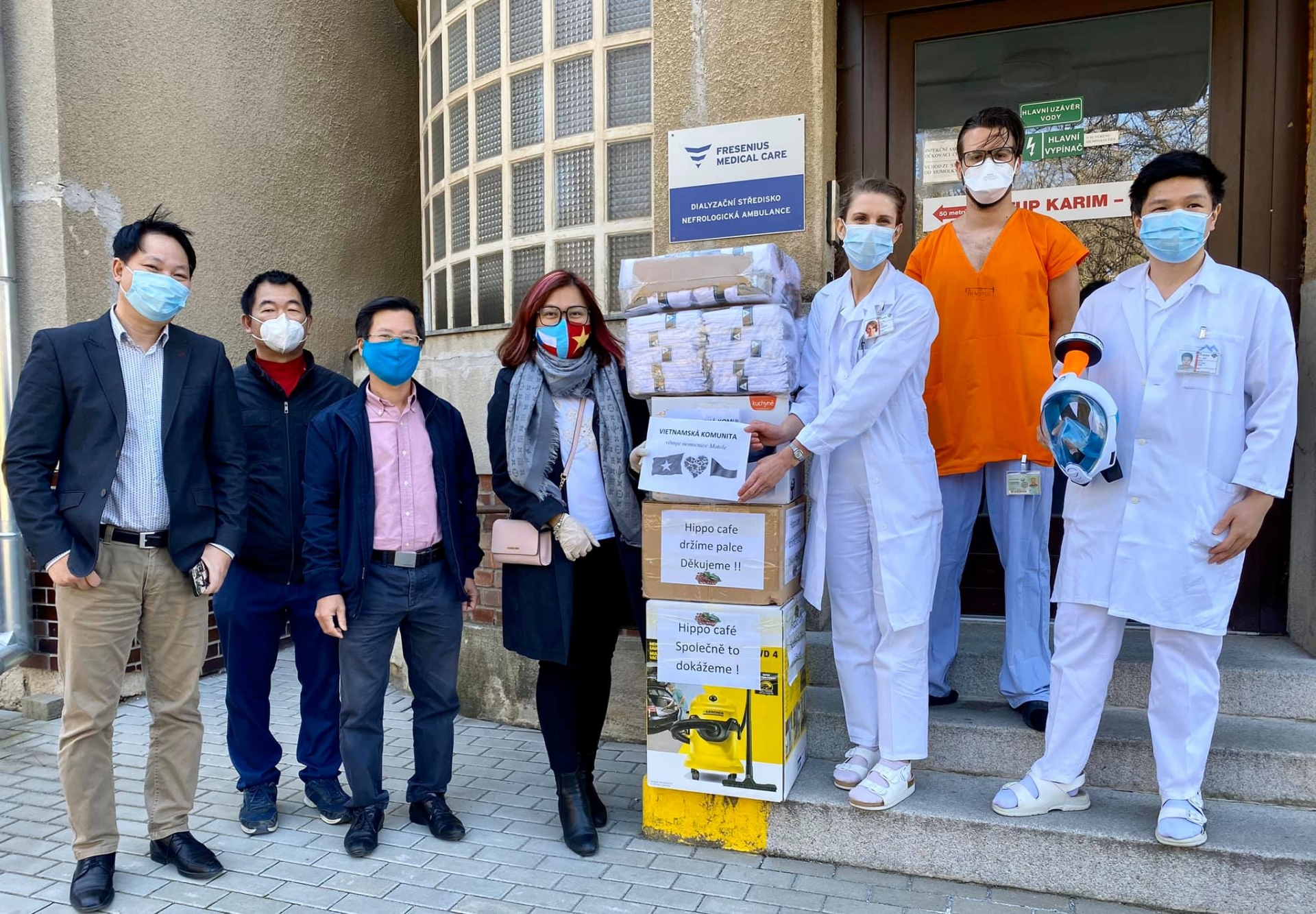 Not only in Prague, similar support has also been delivered by Vietnamese expats to major hospitals in other cities across the Czech Republic, such as Ostrava, Brno, Plzen and Teplice.
The number of cases of the novel coronavirus in the Czech Republic has risen over 5,000, Reuters reported.
The Health Ministry on Wednesday reported 195 new cases the previous day, a 4.0 per cent daily rise to bring the total to 5,017, a figure that was updated to stand at 5,033 by 8:25am (local time).
The ministry has reported 91 deaths as of Wednesday morning and 181 recovered patients.
The country was among the first in Europe to declare a state of emergency in March - which parliament agreed on Tuesday to extend to April 30 - and has been swift to put in place drastic measures including closing schools, most shops and restaurants, and restricting people's movement.
The Vietnamese community in the Czech Republic was recognised as an ethnic minority group in the East European country in 2013, now numbering about 70,000.
VNT