Vietnamese Create Digital Map of Essential Stores in HCM City - Video
The 3,000 essential selling points of Ho Chi Minh City have been put on the digital map by two Vietnamese engineers, helping people shop more easily
Interface on phone (left) and on computer. Photo: VnExpress
Ho Chi Minh city implemented social distancing from July 9. According to Directive 16, many shops and traditional markets had to temporarily close. To ensure the shopping needs of people, the city's Department of Industry and Trade lists nearly 3,000 essential selling points by district in the form of an Excel file.
Realizing that many people have difficulty accessing and looking up information about these selling points, Tran Thanh Tuan, from Ho Chi Minh City, came up with the idea to build a digital map for people to use.
Tuan shared his idea with Nguyen Huu Dat - a friend he met through Facebook, who is a programmer at a website design company. Both immediately thought of digitizing essential sales locations and putting them on the map.
Because they are both people in the technology industry, the exchange of ideas and implementation methods between the two young people was not difficult, even though they had never met face-to-face in real life.
To save time, both decided to build maps based on the Google Maps (Google Map API). However, this was the biggest challenge of the project. "The integration of Google Maps into the system in Vietnam is quite limited. When we contacted them to ask for support to increase the limit, we were flatly refused. In the end, we decided to pay an extra fee to quickly operate the project, instead of waiting for Google's support," Tuan said.
After solving the Google Map API, the project encountered another difficulty in how to optimize display on mobile. People use mobile devices more than computers, so both men had to spend time researching and programming so that mobile users can look up the shops conveniently.
Not stopping at displaying information on the nearly 3,000 essential selling points, Tuan and Dat also integrated a feature to suggest routes to the nearest shopping points. According to Tuan, this was also one of the time-consuming stages. But with their experience and concentration, in just 36 hours the two friends completed the map and put it to use.
On the Diembanhangthietyeu website users can look up nearly 3,000 stores that are open selling essential necessities. Each store has information about the address, opening times, hotline and how to order online. The map also allows users to find their way to stores near them. However, when using this feature, the website automatically opens to Google Maps.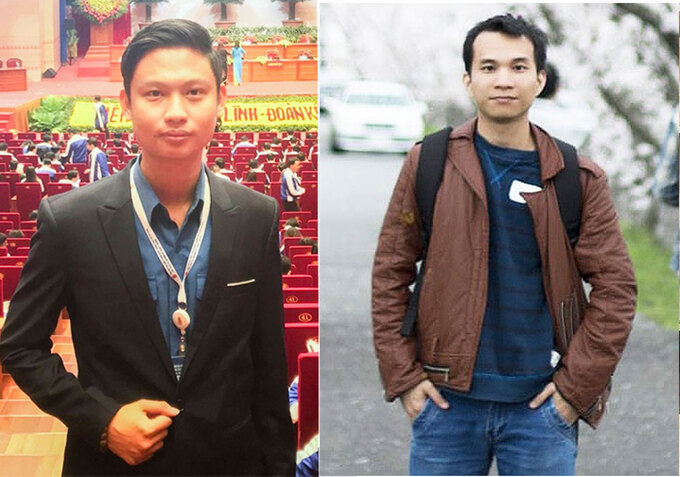 Tran Thanh Tuan (left) and Nguyen Huu Dat. Photo: VnExpress
Right after its launch, the digital map has received great support from users. At the highest time, the system recorded 50-100 people accessing at the same time. According to Huu Dat, the website is designed to withstand high loads and can handle between 1,000 and 2,000 concurrent users. Ensuring the system operates stably and under load simultaneously is one of the core factors that the two project members set their sights on from the start.
"In the days after social distancing, we noticed that the first 3,000 stores on the map are still relatively thin compared to the area and population density of the city. Meanwhile, in many places, there are zero dong markets, points of sale and points of relief. Therefore, we have integrated the contributing feature," Tuan said. In this feature, users can provide information about the relief location, contact phone number, operation time and person in charge. The project's volunteer team will receive and verify the information to update the map.
Digital map Diembanhangthietyeu.com. Video: VnExpress
"We want the pandemic to pass quickly so that people don't have to go to stores to supply essentials. After completing the purpose of contributing to the community, we will build a Map of Compassion, and provide information about charity points and zero dong markets to better support social security work," Thanh Tuan said.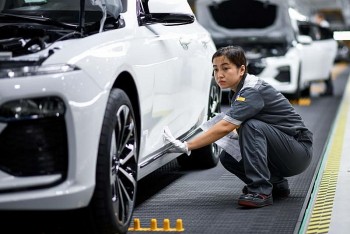 Economy
VinFast automaker will begin taking pre-orders for its VF e35 and e36 electric SUVs in the United States in the first half of 2022, with deliveries expected by the end of the year, said Global Chief Executive Michael Lohscheller.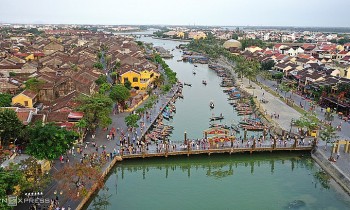 National
Vietnam News Today (October 16): Hanoi to host Vietnam-Singapore forum for senior energy industry leaders; Localities remove quarantine, testing regulations for tourists; "Living safely with Covid-19" requires flexible and effective adaptation; Vietnamese university listed in Times Higher Education's ranking by subjects.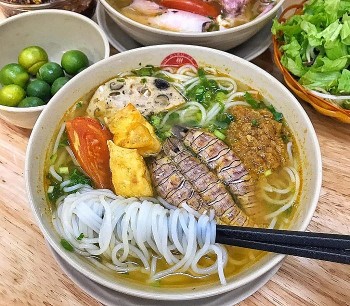 Travel
Not only famous for its beautiful landscape and cultural spots, Quang Ninh is also a favourite destination for food lovers for its diverse and impressive cuisine.