Vietnamese Culture Day in Sheffield Promotes Traditional Values
An open-to-public event was organised by the Vietnamese society in Sheffield to share the beauty of culture with international friends in the UK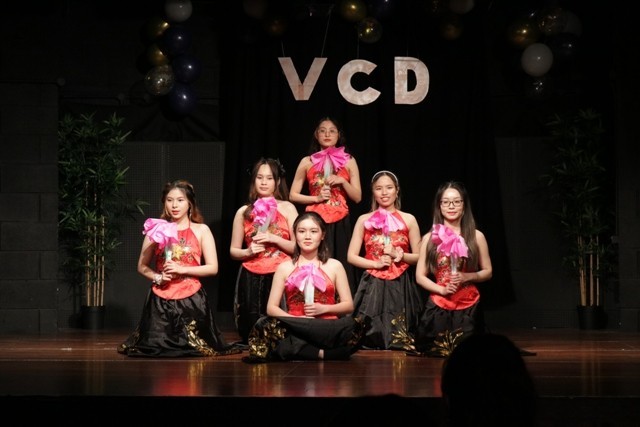 Art performance at the event. Source: VOV
Vietnamese Culture Day is an annual and most important event organised by the Vietnamese Society in Sheffield, UK every year to share the beauty of Vietnamese culture to the students from all over the world.
With the theme of "Vietnam in my heart", the Vietnamese Society in Sheffield (Vietsoc Sheffield) want to utilise this opportunity to show the beauty of culture and recall the cultural values of the country.
In this year's Vietnamese Culture Day, visitors were able to see several student-led performances ranging from dancing in traditional costumes and singing to a fashion catwalk in the traditional "ao dai".
The stall dance, the traditional dance of the Vietnamese people also makes people excited. Source: VOV
Additionally, you cannot fully immerse in Vietnamese culture without being exposed to their national heritage, Vietnamese cuisine. Therefore, authentic food and drinks cooked by professional chefs were also provided.
Many activities were held during the event, thereby, contributing to connecting generations of students and students living here as well as promoting the cultural beauty of Vietnam.
In particular, this is also an opportunity to support students who have been and are about to come to Sheffield to live with conditions to learn and participate in useful activities.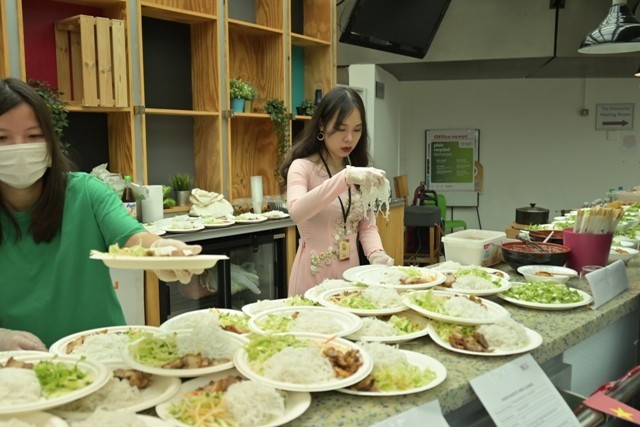 You cannot fully immerse in Vietnamese culture without being exposed to their cuisine. Source: VOV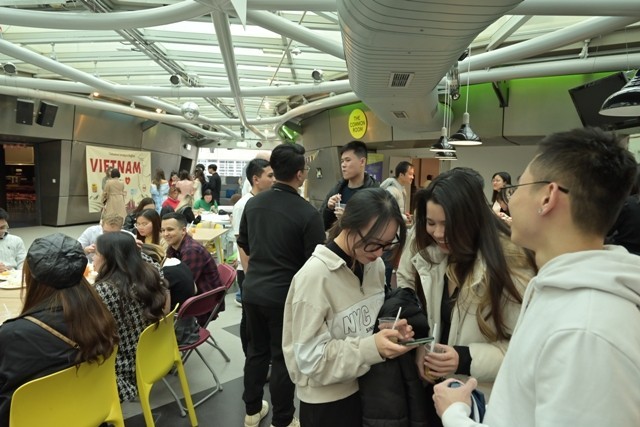 Source: VOV
Vietnamese Society in Sheffield supports Vietnamese people who stay and study in Sheffield. They organize many social, academic and cultural events throughout the year. Their main events are Meet & Greet, Welcoming Tour, Halloween, Christmas Party, Day trips to Peak District, Academic workshops, Lunar New Year (Tet holiday) party, and Vietnamese Culture Day, with the aim of connecting all the Vietnamese people and making them feel like home during the time they stay in the UK.
There are approximately 100,000 Vietnamese living, studying, and working across the UK, mostly in the capital.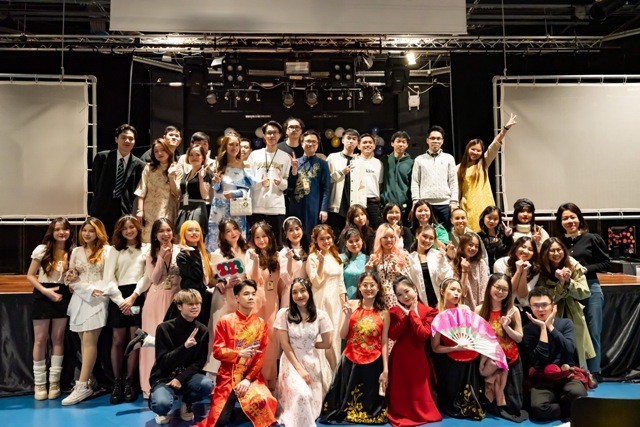 Vietnamese students in Sheffield. Source: VOV
British Impressions of Vietnamese Durian

On May 4, Vietnam's Ri6 durian was first introduced to the UK market. Many British friends expressed their excitement toward this event, suggested ways for ...