Vietnamese doctors: British pilot eligible to leave the ICU
The British pilot's health condition, known as "Patient 91" in Vietnam, is now stable enough to be discharged from the Intensive Care Unit (ICU). He wishes to get early discharge to return Scotland after three months of gravely-ill.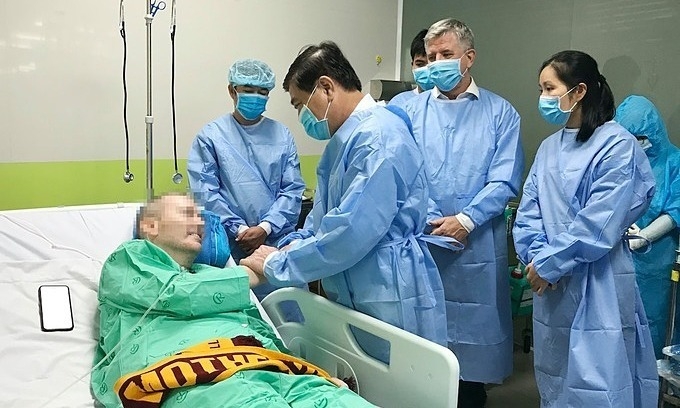 "Patient 91" shakes hands with HCMC Chairman Nguyen Thanh Phong at Cho Ray Hospital on June 17, 2020 (Photo: Cho Ray Hospital)
Cho Ray Hospital, Ho Chi Minh city is planning an early discharge for "Patient 91" - one of the most critical COVID-19 cases in Vietnam – upon his request.
According to Dr. Nguyen Tri Thuc, Director of Cho Ray Hospital, the British pilot is now able to breathe on his own for seven days, fully conscious and communicate well. He has regained 85 percent of his lung functions, can turn around on his own bed and sit up by himself as strength gradually returns to his limbs.
With health condition is stabilizing after months of comatose, Vietnam Airline's pilot is eager to return to Scotland, though he has no family member left-back in his hometown.
The hospital's Emergency Recovery Department proposes to transfer him to the Rehabilitation Department to avoid the risk of hospital infections, given his low resistance and unhealed lung damage. An evaluation meeting will be held next week to decide on his release.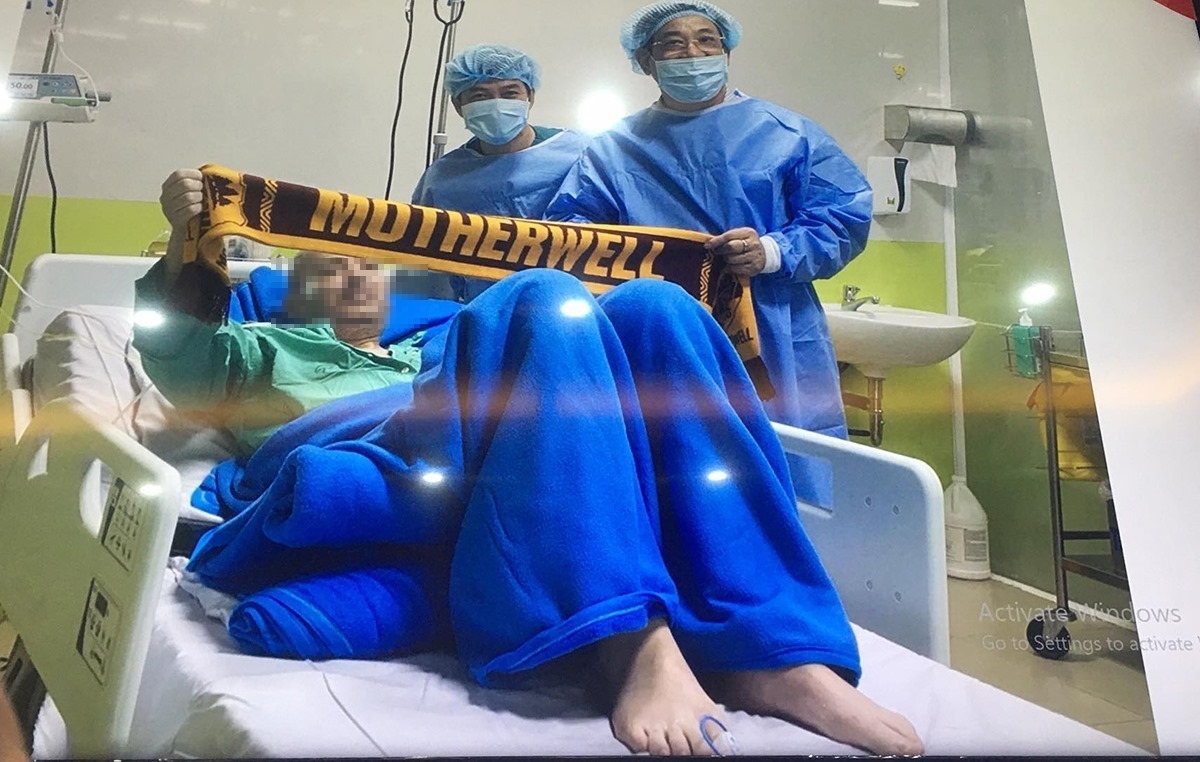 The patient holds out a scarf with the word "Motherwell" on it at HCMC's Cho Ray Hospital, June 16, 2020 (Photo: Cho Ray Hospital)
"This is the suitable time for patient 91 to return home, as he can sit on a wheelchair, and buy business class tickets with medical escorts, which doesn't cost much", Dr. Thuc told Vietnamnet.
The British pilot's fees for hospital discharging and returning to Scotland will be paid by the insurance company or Flight 919. The hospital will call for more sponsors to help lest these two cases don't work.
As of June 21, Vietnam has reported 349 infections, of which 327 have recovered. The country has gone over two months without any community transmission, prompting the government to negotiate with China, South Korea and Japan to reopen select international flights.
On a global scale, the novel virus has affected over 8.9 million people, 466,848 deaths have been reported. US, Brazil and Russia are currently the three worst-hit countries, with Brazil is considered a potential new epicenter worldwide.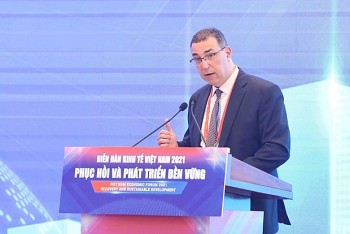 National
Vietnam News Today (December 6): Vietnam records 14,312 new Covid cases; Vietnam-Lao special relations continue to be nurtured; Vietnam's economy showing signs of recovery; Hanoi changes face-to-face learning plan at last minute.