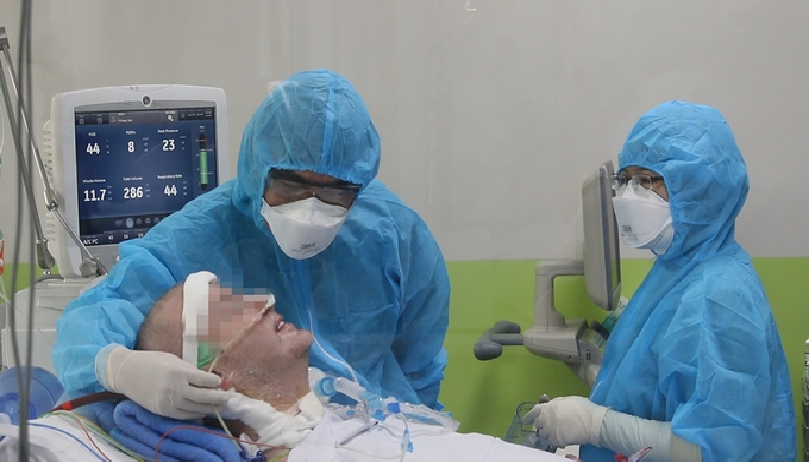 The patient is seen on July 2 at Cho Ray Hospital (Photo: Bao Moi)
According to Dr. Luong Ngoc Khue, Director of the Health Ministry's Department for Medical Examination and Treatment, the British pilot now can breathe on his own through a tracheal tube, with an oxygen flow of 3 liters per minute. The patient's respiratory function has been improved since he can breathe on his own for 24 hours; moreover, his pulse, blood pressure, and blood oxygen become stable. He is conscious and can communicate well with others; however, his two legs remain weak and needs more time for a full recovery, reported the Thanhnien.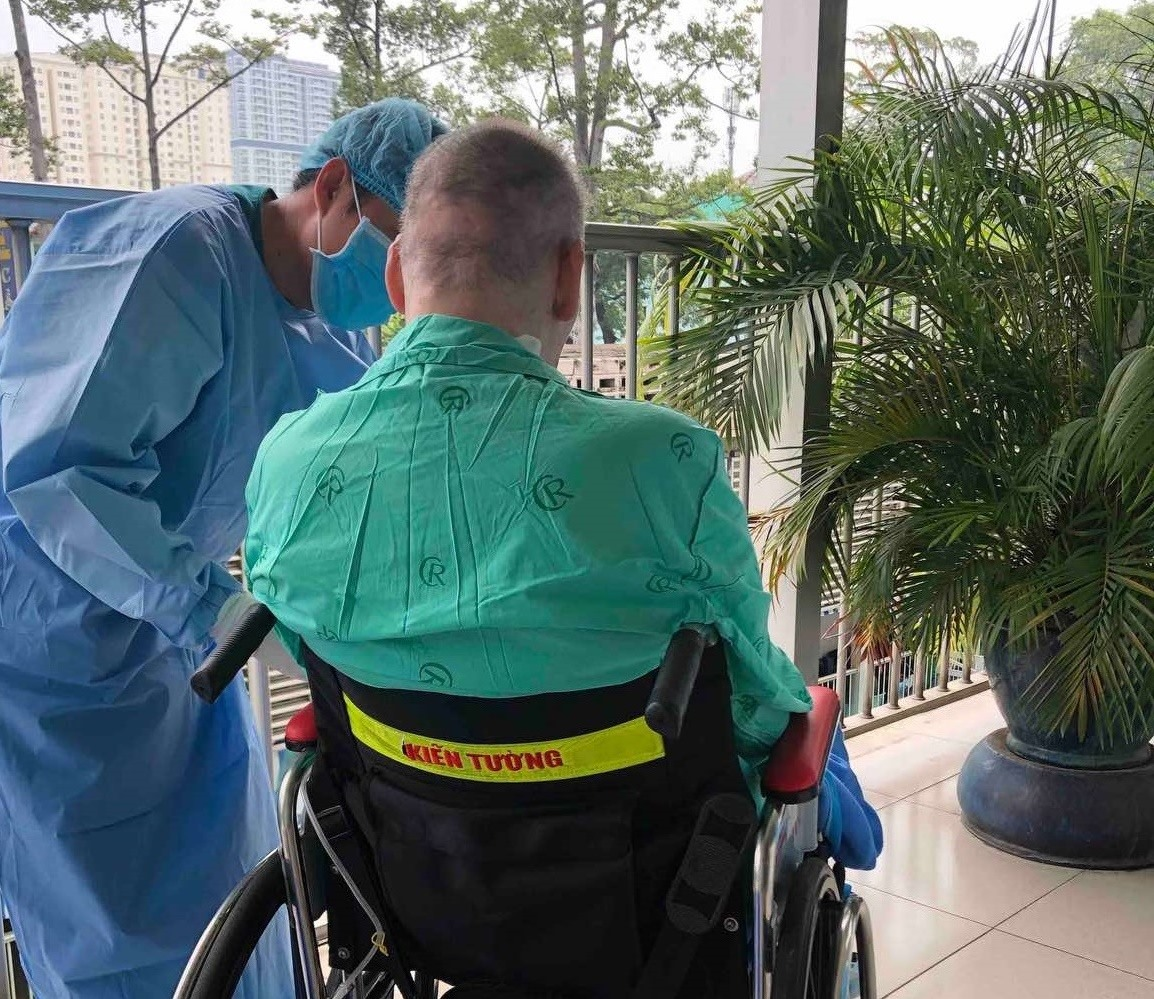 The British patient sits in a wheelchair and sunbathes in the hospital's balcony (Photo: VOV)
The patient 91 is able to take in 1,250ml of mashed soup and milk every day. His kidney, heart, and liver functions have also recovered. Dr. Khue added that he was only prescribed a type of antibiotics instead of two as previously.
Two days ago, the patient could sit firmly in a wheelchair and sunbathe in the balcony of Cho Ray Hospital. He could move hands and legs, press a keyboard, and use the mobile phone.
The British patient, who was diagnosed with the SARS-CoV-2 virus on March 18 and dubbed patient 91, is the most severe case in Vietnam. Vietnam has recorded a total of 334 coronavirus cases so far and no deaths related.
Malie Nguyen