Coronavirus continues to grow in new global hot spots
Beijing's new cluster of COVID-19 is a reminder for the world that coronavirus can return at any time.
Beijing - new cluster of the coronavirus
For 55 days, the Chinese capital Bejing had not confirmed any community infections. Businesses and schools reopened, people went back to work, and public places were crowded again. However, a new cluster of COVID-19 was discovered in a food market in the city, infecting over 180 people as of Friday, according to CNN.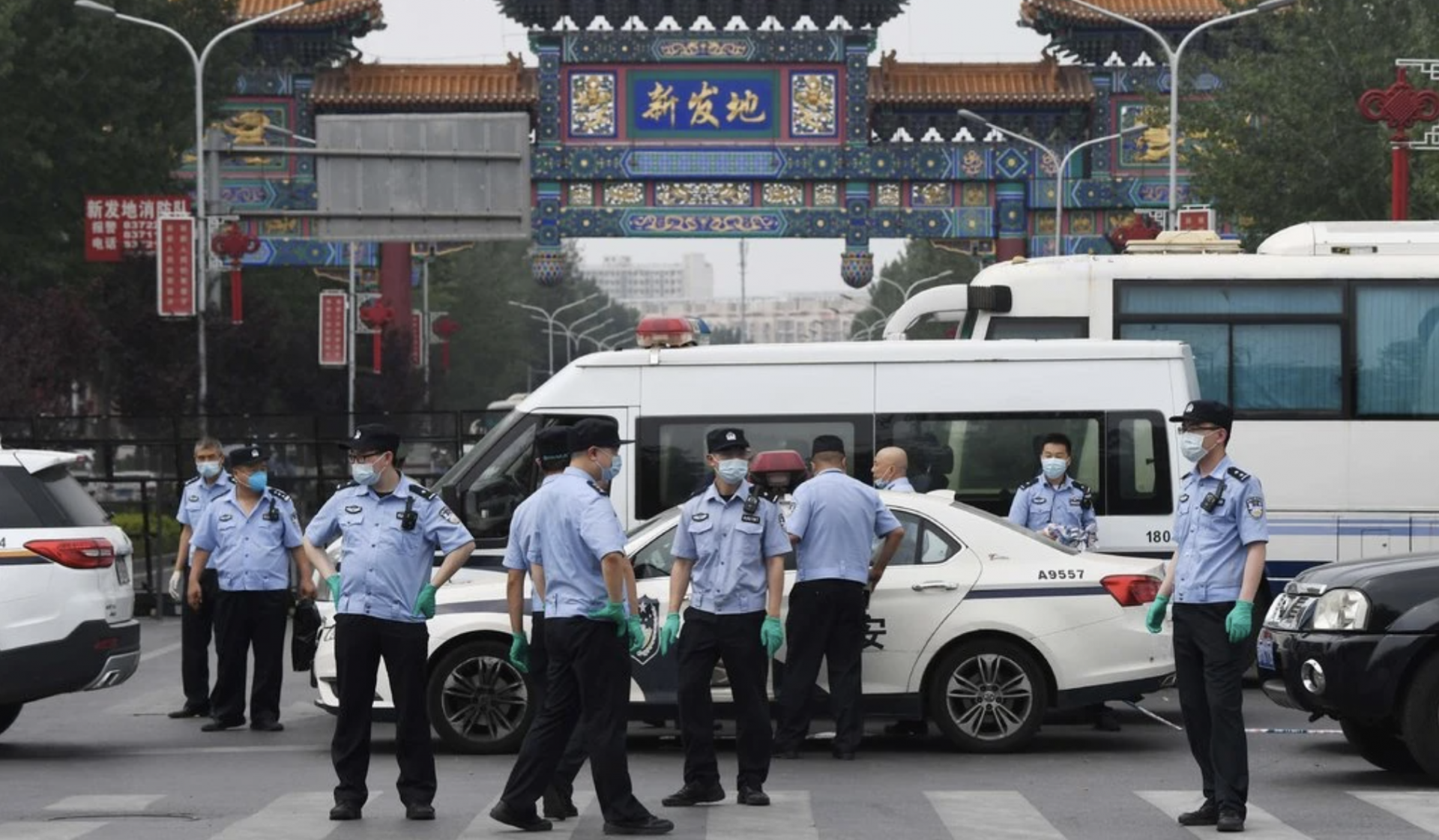 Xinfadi-market,-the-largest-wholesale-food-market-in-Beijing,-is-at-the-center-of-the-city's-latest-coronavirus-outbreak.-Photo:-CNN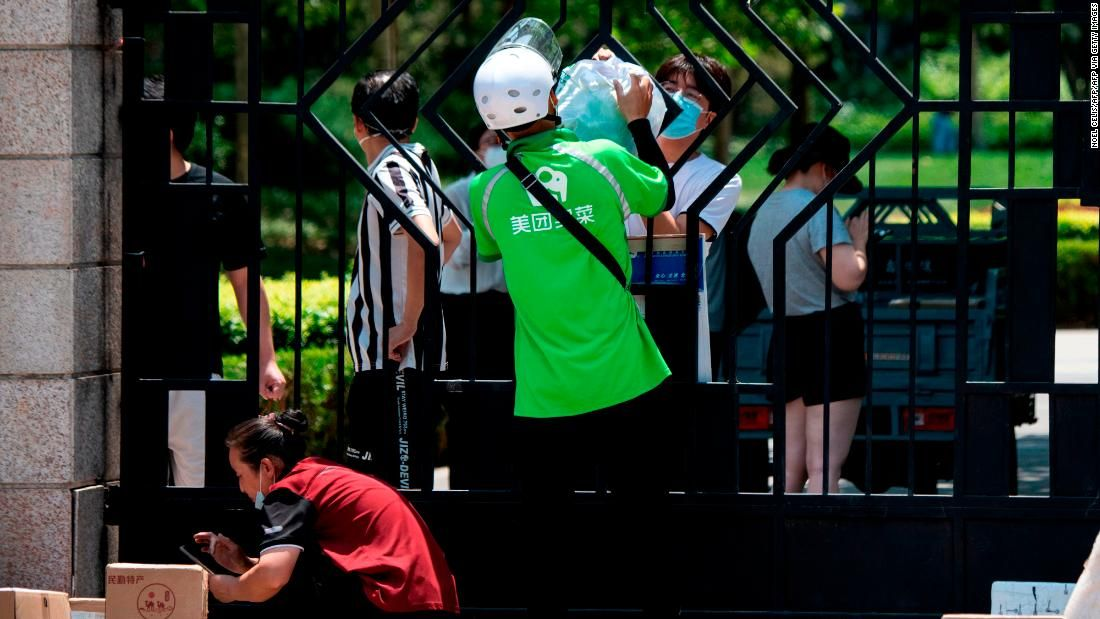 A-delivery-worker-hands-over-items-ordered-online-by-a-resident-living-in-a-compound-under-lockdown-in-Beijing.-Photo:-CNN
The capital city of more than 20 million people returned to lockdown. The authorities carried out restrictive measures to prevent the wave of infections by sealing of residences, closing all schools, banning hundreds of thousands of people from leaving the city. About 356.000 people have been tested in just five days.
Five days before the emergence of the current outbreak, Bejing authorities had reduced the city's four-tier public health emergency response alert level from 2 to 3 but then must back to 2 on Tuesday.
The fresh outbreak of COVI-19 infections in Bejing, where is regarded as one of the most country's safest cities, raises a reminder that the coronavirus can return at any time. As informed by CNN, "previously, the outbreak had related to seafood or meat, after traces of the virus were reportedly detected on a chopping board used by a seller of imported salmon at the market. Nevertheless, there are now concerns that the virus had been quietly spreading for weeks before it was first detected"
Brazil, the second country to hit one million COVID-19 cases
According to BBC, the Brazil Health Ministry also informed a record number of new cases in the past 24 hours - more than 54,000. Besides, the death toll has reached 49000, in which more than 1,200 deaths for the fourth consecutive day.
The COVID-19 pandemic in Brazil has been spreading with fast speed, as major cities relaxed travel restriction, reopening restaurants, shops, and other non-essential businesses; besides, Brazilian football resumed after a three-month hiatus on Thursday night, reported Aljazeera.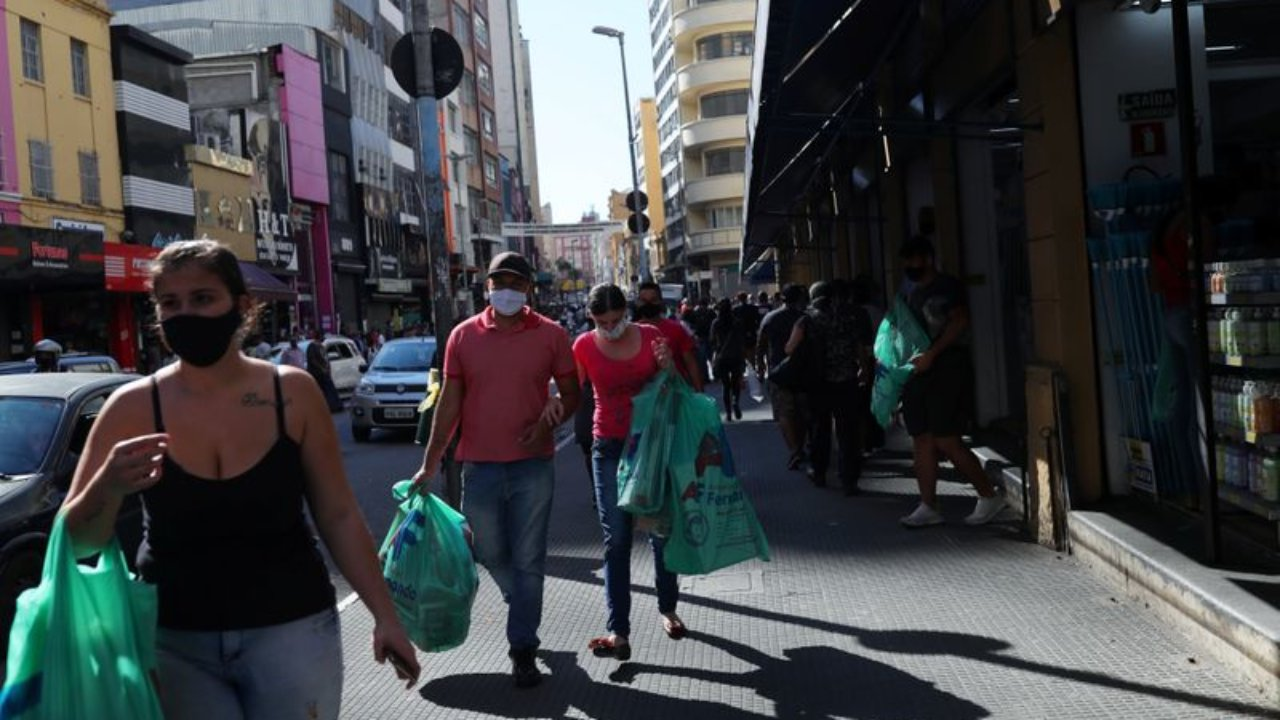 People-walk-with-bags-at-a-popular-shopping-street-amid-the-coronavirus-disease-(COVID-19)-outbreak,-in-Sao-Paulo,-Brazil,-June-19,-2020.-Photo:-Reuter
Brazil Jair Bolsonaro has been received heavy criticism for his response to the COVID-19 crisis. "The far-right leader - who initially described the disease as a "little flu" - has repeatedly clashed with state governors and mayors who have adopted strict restrictions to curb the spread of the virus, shutting down major cities". Because there was no national lockdown, states and cities adopted their own measures, said the OutlookIndia.
India: Centre directs Delhi government to require 5-day institutional quarantine
According to Time, on Wednesday, India reported its highest daily rise in COVID-19 deaths, making the country's death toll up by more than 2,000 to 11,903. The Indian experts are scared that the country will encounter the larger increases in confirmed cases in the coming weeks, with confirmed cases in India rising at one of the fastest rates in the world. The country has recorded a total of 354,065 on Wednesday, making the country the fourth worst-impacted globally after the U.S., Brazil, and Russia.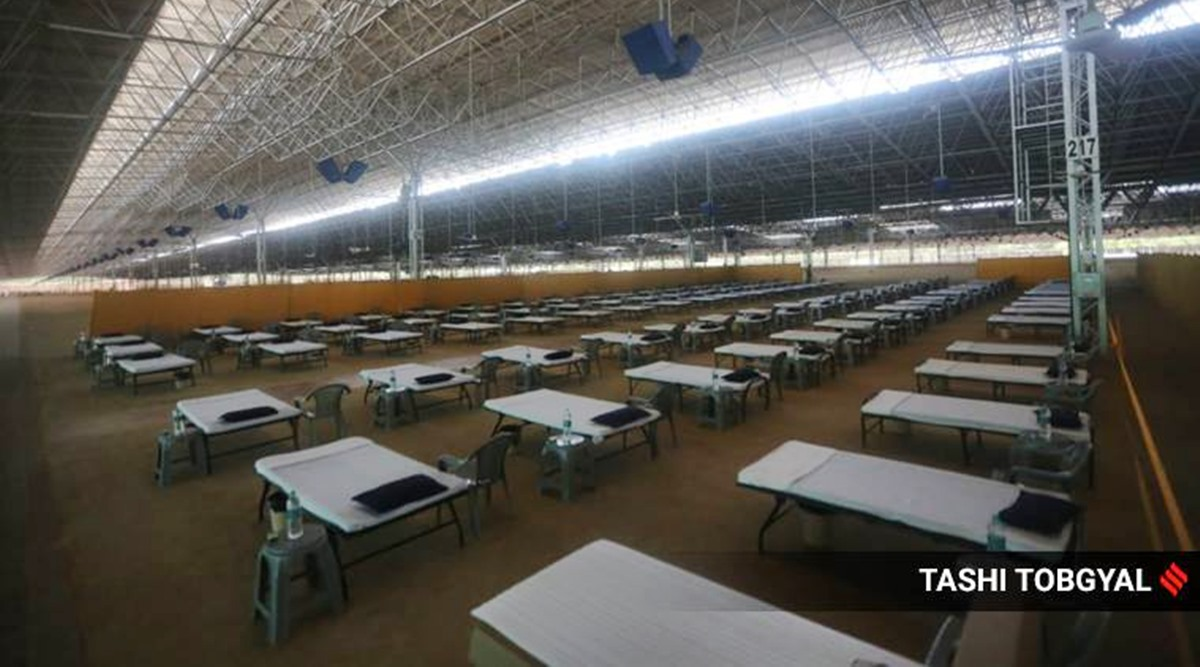 A-COVID-19-isolation-facility-at-Radha-Saomi-Satsang-Beas-in-New-Delhi.-Photo:-Indian-Express
The chief minister of Tamil Nadu, one of the worst-hit states in the country announced that the local authority has reimposed strict lockdown in the south Indian city of Chennai and its surrounding districts, beginning on Friday.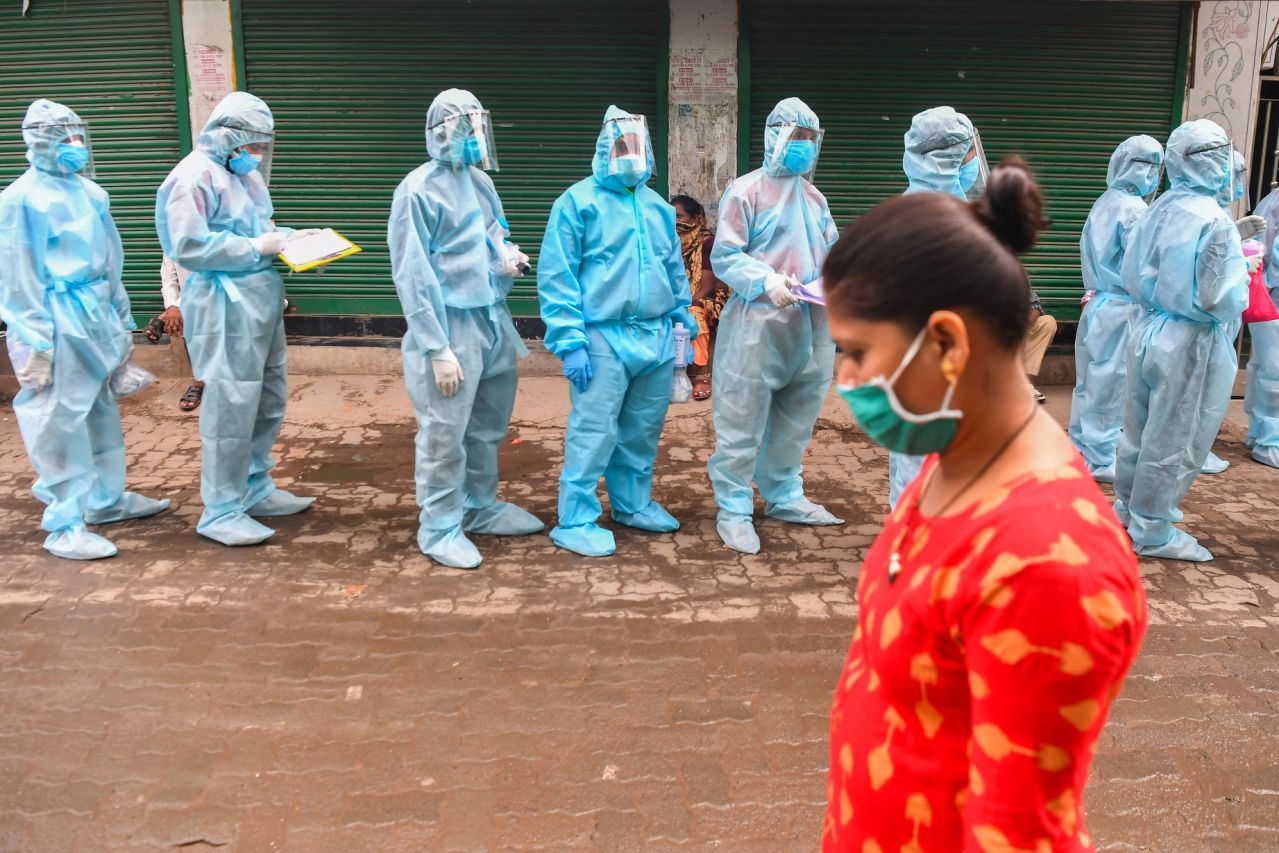 Medical-staff-and-Rashtriya-Swayamsevak-Sangh-(RSS)-volunteers-wearing-Personal-Protective-Equipment-wait-to-start-a-door-to-door-medical-screening-inside-a-slum-to-fight-against-the-spread-of-the-COVID-19-coronavirus-in-Mumbai-on-June-17,-2020-Photo:-Time
The Central government has given instruction to the Delhi government to make five-day institutional quarantine compulsory for all people testing positive for Covid-19. Previously, asymptomatic and mild symptoms patients have been permitted to quarantine at home, revealed Indian Express.
Chile: Chile tightens lockdowns as coronavirus cases surpass 200,000
As informed by Aljazeera, the Chilean government on Wednesday proclaimed a tightening of lockdowns and "maximum" movement restrictions in its capital Santiago as the country's confirmed coronavirus cases exceeded 200,000. Santiago inhabitants would be allowed to leave their houses just twice a week because lockdown orders up to three months in some regions of the capital had not been effective to prevent the spread of the coronavirus.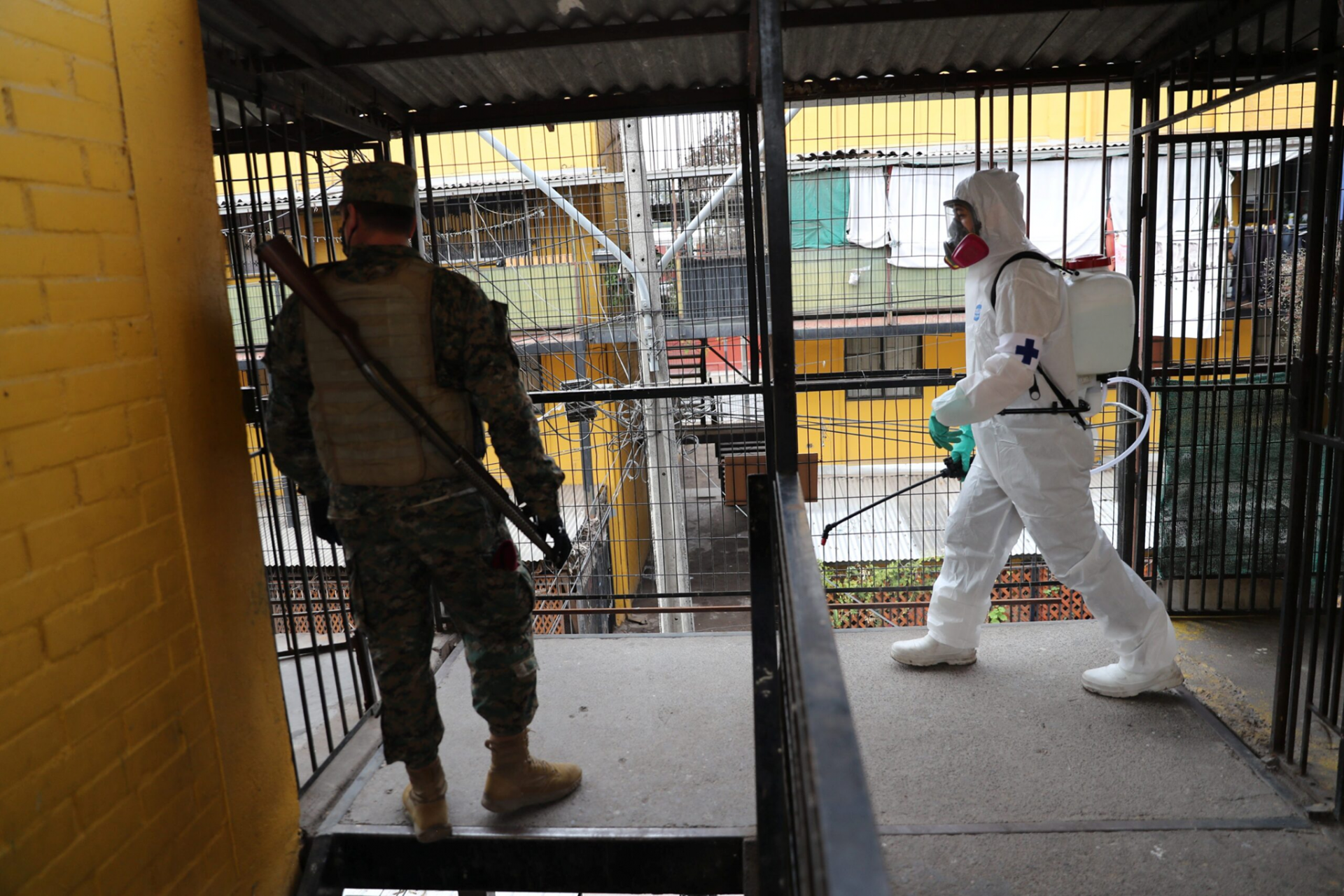 A-soldier-standing-guard-while-another-soldier-in-a-hazmat-suit-applies-disinfectant,-during-a-food-delivery-in-a-socially-vulnerable-community-in-Maipu-area-Santiago,-Chile-Photo:-Reuters
The new measures also embrace an increase in policing all over the country, as well as give penalties up to five years in prison for violators of the quarantine or curfew, Aljazeera added.
It is reported that a rash of accounting glitches in Chile resulted in the omission of more than 31,000 confirmed coronavirus cases which is nearly one-sixth of the country's total so far. "We have detected that there is a significant number of people who have not been notified or whose status has not been processed and continues to be 'pending'," Dr. Rafael Araos, a member of an expert committee advising the government, told reporters in a briefing.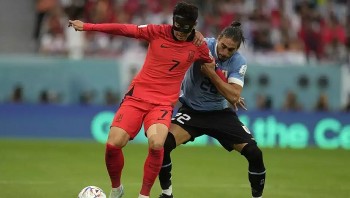 World
Both South Korea and Ghana are searching for their first wins at this year's World Cup. Ghana are facing the prospect of an early elimination from World Cup 2022 Group H when they travel to the Education City Stadium to face South Korea on Monday.