Vietnamese doctors save Ukrainian woman with multiple injuries after accident
Vietnamese doctors have saved life a 35-year-old Ukrainian woman living and working in Hanoi who got multiple serious injuries after traffic accident.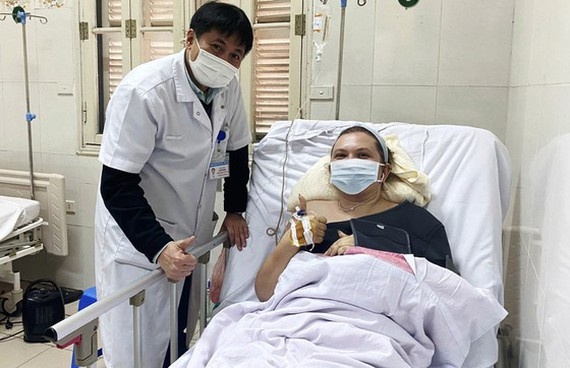 The patient has been gradually better. Photo: SGGP
The woman was admitted to Vietnam-German Friendship Hospital on December 14 in serious condition with many injures including broken breastbone and shoulder-blade, and 10 fractured ribs, some of them penetrated in the lung causing breathing problem.
Therefore, physicians had performed thoracentesis to remove the excess fluid and find out what's causing it, said Dr. Le Viet Khanh, Deputy Head of the Department of Emergency Surgery.
During treatment from December 14 to December 28, the patient was in pain and limited movement.
She is better now.
Handbook
Yoga has recently become one of the best exercise methods that bring many health benefits to people, but it also requires a lot of technique and training to avoid injuries. There are several ways to practice it home, and will still help you achieve your goals.