Vietnamese Expats in Australia Stay Optimistic Amid New Omicron Wave
Many Vietnamese international students in Australia express their struggles because the new Coronavirus strains.
The holiday is time for reunions and parties. However, this year's celebration brought sad news for some Vietnamese expats in Australia. Nha Van (Melbourne City, Australia) is one of them. She was tested positive for Coronavirus after attending a year-end party.
Vietnamese international students in Australia. Photo: Thanh Nien Online
Every cloud has a silver lining
It was a roller coaster of emotions for Nha Van to learn that she has Covid. First, when she used Covid-19 rapid test kit, the results came out negative. However, a few days later, she developed a cough, burning pain and a bleeding throat. And since PCR test results showed that she was positive for Covid-19, her symptoms got worse. Nha Van developed fever, morning and evening chills, loss of smell, or shortness of breath...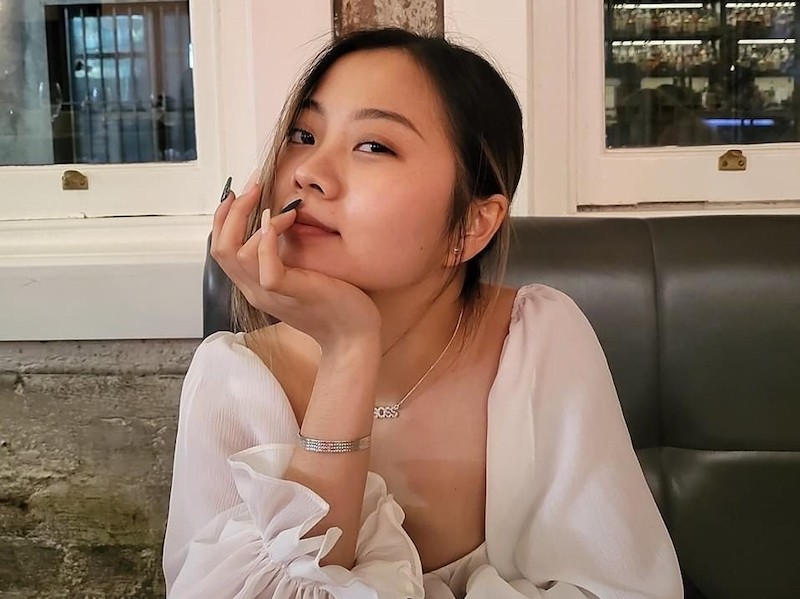 After 2 weeks of strict quarantine, Nha Van has fully recovered and is working part-time while waiting for her return to school in February. Photo: Thanh Nien Online
Nha Van consulted with online healthcare and was given a prescription including antibiotics, panamax, and physiological saline to rinse her mouth.
Although the above symptoms improved, her Covid-19 test results were still positive for the second time. Van had to be isolated for another 7 days.
This 3rd year RMIT University female student has a roommate who also has Covid-19 and both are lucky they recovered quickly. According to the doctor, Nha Van and her friend only had mild flu-like symptoms thanks to two shots of the Covid-19 and Omicron vaccines, which were not as dangerous as the previous strains.
Before she was informed of the first PCR result, Nha Van was working as a contract worker, so she only received AUD 450 support from the government.
After getting the first positive PCR result, she had to isolate herself at home for 7 days and was supported AUD 750. After completing 7 days of isolation as required, she tested positive again, so she had to continue to isolate for another 7 days and received an additional 750 AUD support. Her roommate was similarly financially supported by the government.
In addition, the insurance package also refunds 100% of telemedicine visits and prescriptions, so international students do not have to worry about finances. This government financial aid also eased the worries of Van's family back in Vietnam. After all, they are relieved that Nha Van recovered and was not struggling alone at that time.
Vietnamese support each other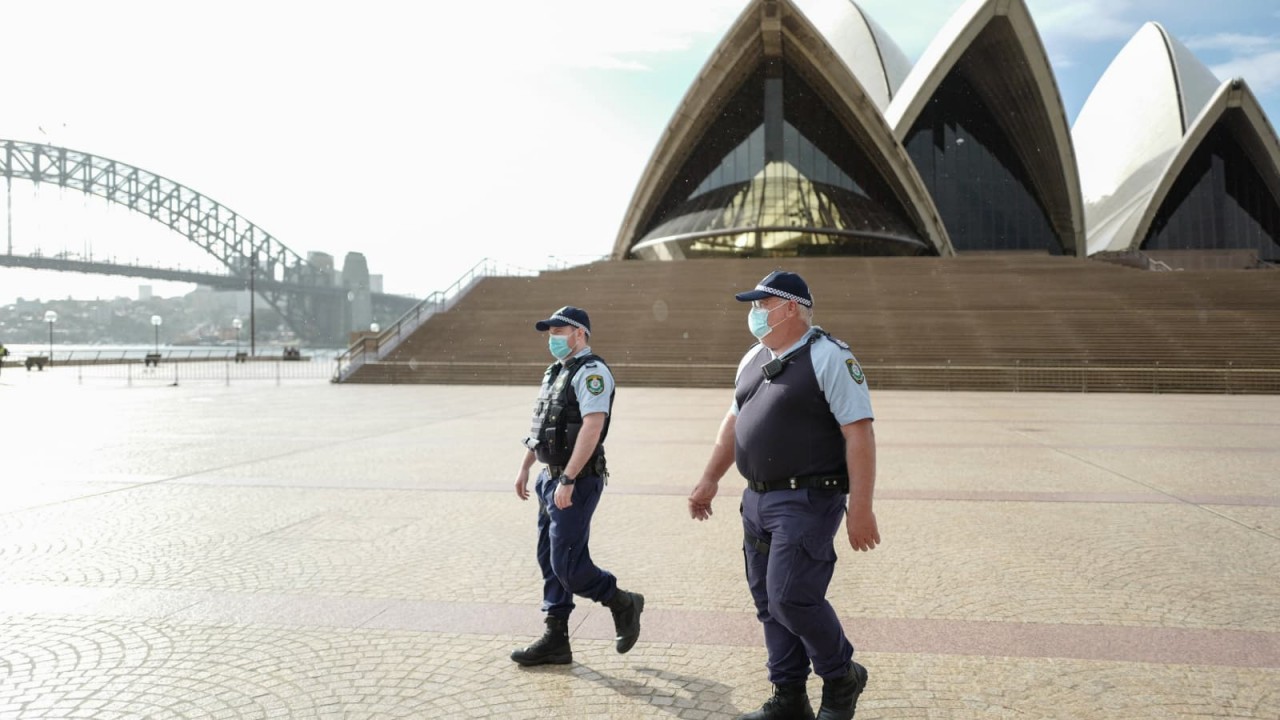 When the Omicron variant began to spread strongly in Australia from the end of December 2021, the country recorded more than 40,000 infections every day on average. Photo: CNBC
To prepare for the new school year starting in February this year, Australia has opened its borders to international students from mid-December 2021. International students arriving in Victoria must have a rapid test or PCR test within 24 hours and are isolated at home until the result is negative.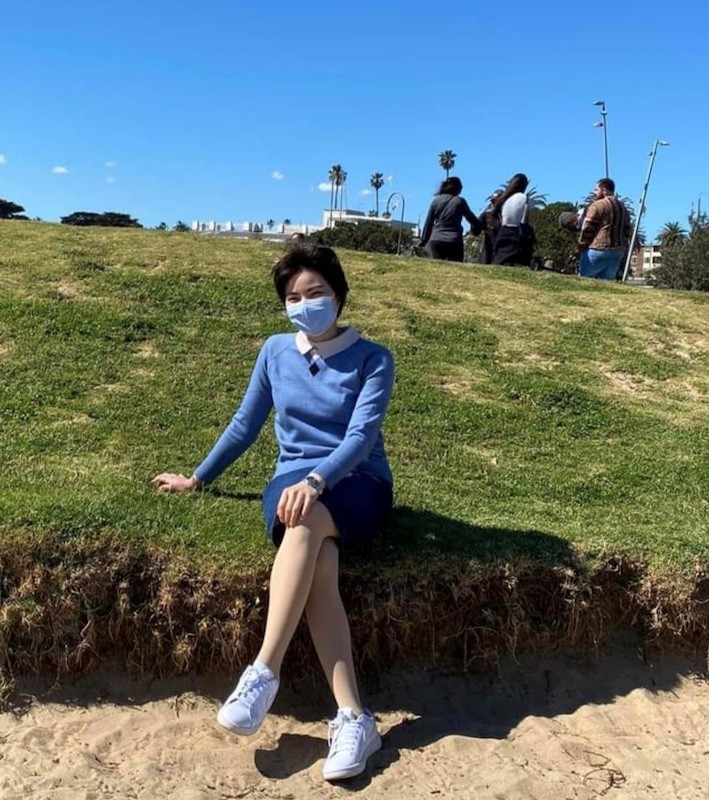 On Christmas Eve, standing in front of the church, Dzung was in a crowd with a large number of attendees. Despite wearing a mask and receiving two vaccinations, Dzung still got Covid-19. Photo: Thanh Nien Online
Tran Thi Dzung, a fourth-year pedagogy student at Australian Catholic University, has a completely different experience with Omicron in the context that every day Victoria where she lives records about 15,000 new infect and 10 new fatal cases (out of a population of 5.6 million).
The female student always thinks to herself "better safe than sorry" so she wears a mask when going out and avoids crowded places. She always has a bottle of sanitizer with her and chooses to ride a bicycle instead of public transport to avoid contact.
Through PCR test, Dzung was tested positive for Omicron. She had a cough, bone pain in her eyes and ears, along with the whole body from neck down.
The female student said, just sitting for a little while, she felt pain as if her body was only skin and bones. Fortunately, these symptoms only lasted about a week. After7 more days, she recovered and got a negative test result.
Thanks to high vaccination rates (92% of children aged 12 years and older have had 2 doses, 32% have received a 3rd dose, 34% of children aged 5-11 years have received their first dose), the state of Victoria where Nha Van and Dzung live have lifted most of the restrictions except for having to check-in everywhere, wearing masks in crowded places, and getting two vaccinations before they can go to work, school, and participate in group activities or go to a restaurant. High school students still go to school while college students continue with hybrid classes.
The time to get the 3rd shot in Australia has now been reduced from 6 months to 3 months, counting from the 2nd dose. Having just got a job, Duzng is planning to get the 3rd vaccine soon.
One of Dung's biggest issues when being in quarantine is that she was not holding to a stable job at that moment so she cannot apply for financial support from the government. When she was isolated at home, Dung lived alone, had no relatives or friends to ask for help, so she posted an article in the Student Union, calling for help.
Fortunately, the Student Union immediately sent for help, They brought Dzung medicine, oil, and food every day.
The female student wants to send a message to international students: "Ask for help and you shall receive. Seek for a hand and you shall find; Knock and the door shall open. When in need, don't hesitate to contact the Student Union, there are many fellow Vietnamese who are happy to be there for you.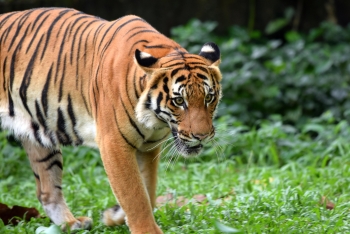 Economy
#ShopeeGivesBack, Shopee's long-term community initiative, has raised over RM48,000 from 1 May 2020 to 31 July 2022 for two Non-Governmental Organisations (NGOs) championing environmentally-conscious efforts in Malaysia.