Vietnamese folk paintings raise awareness of Covid-19 prevention
A series of modified Dong Ho painting, a genre of Vietnamese folk painting, dated back from over 300 years ago, have been shared in social media these days to raise awareness of the Covid-19 prevention.
Inspired from the origin of Dong Ho folk paintings, Tran Hai Nam, a local painter draws a collection of paintings with Dong Ho style to send the 5K health message launched by the Ministry of Health to help citizens get used to living safely with the Covid-19 pandemic in a new normal.
The 5K stands for Khau trang (face mask) – Khu khuan (disinfection) – Khoang cach (distance) – Khong tu tap (no gathering) – Khai bao y te (health declaration).
A favorite Dong Ho painting is Vinh hoa (Glory) depicting a little boy hugging a rooster. To support the fight against Covid-19, the boy cleans his hands with soap before touching the rooster, for "Disinfection" message.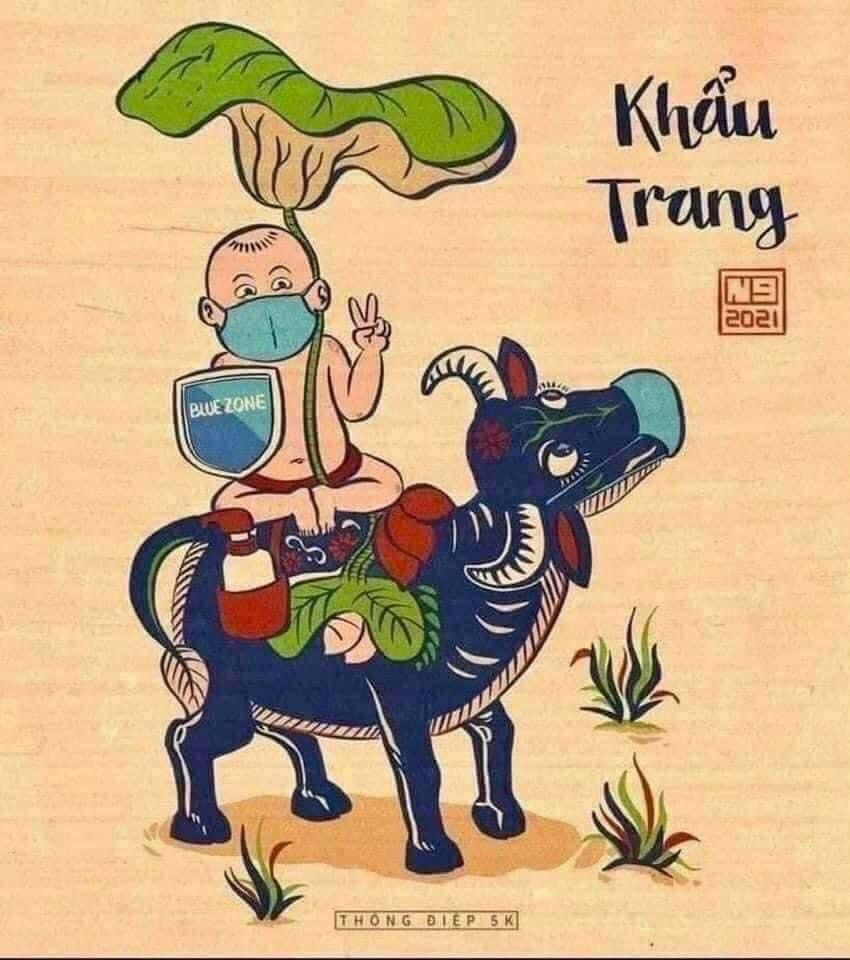 A boy on a buffalo wearing a face mask, holding a hand sanitizer and a "Bluezone shield" - an app developed by Vietnam's Ministry of Information and Communications and the MoH for tracing contact. The buffalo also wears a mask.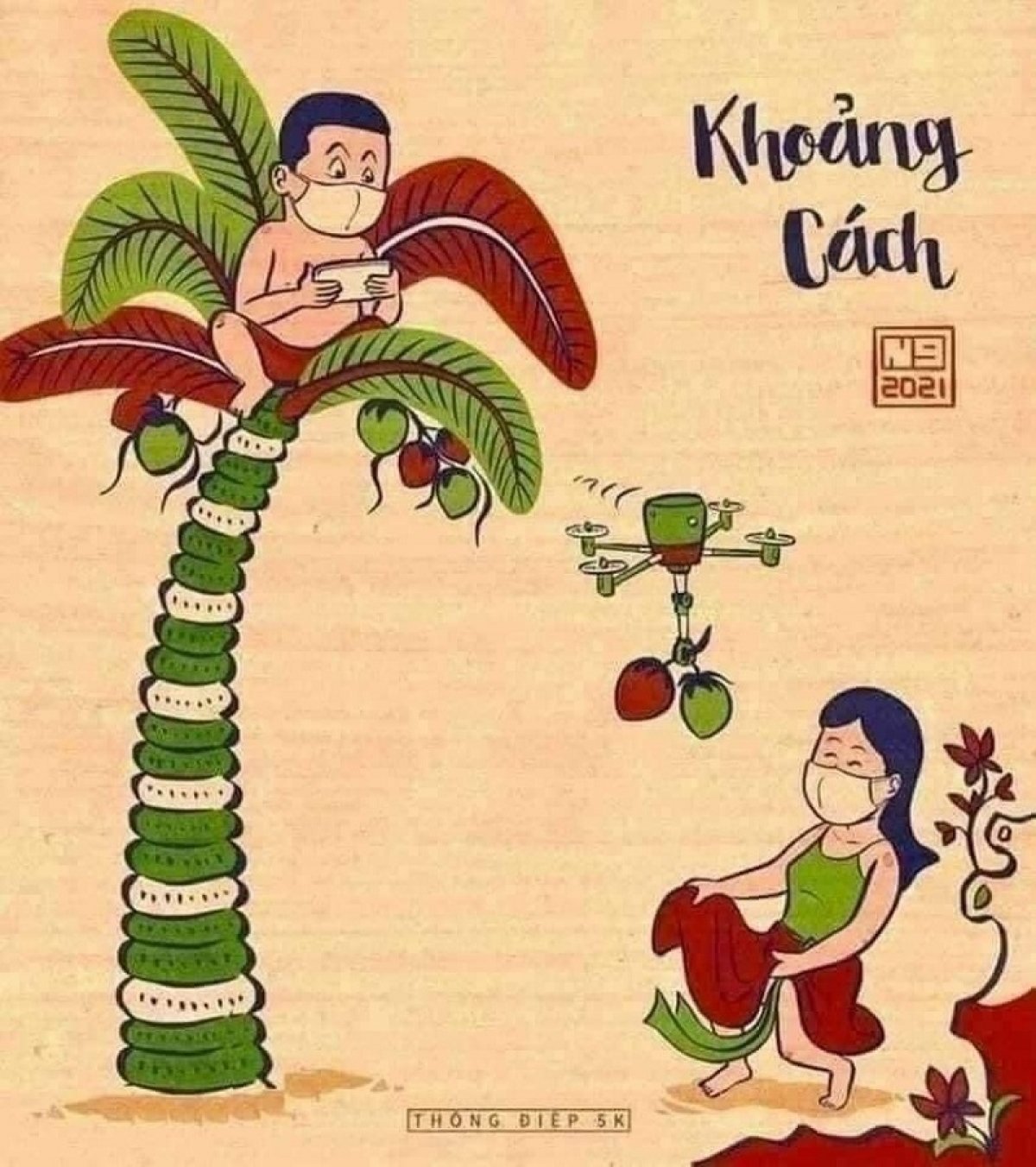 The painting of "catch coconuts" bearing the message of Khoang cach (distance).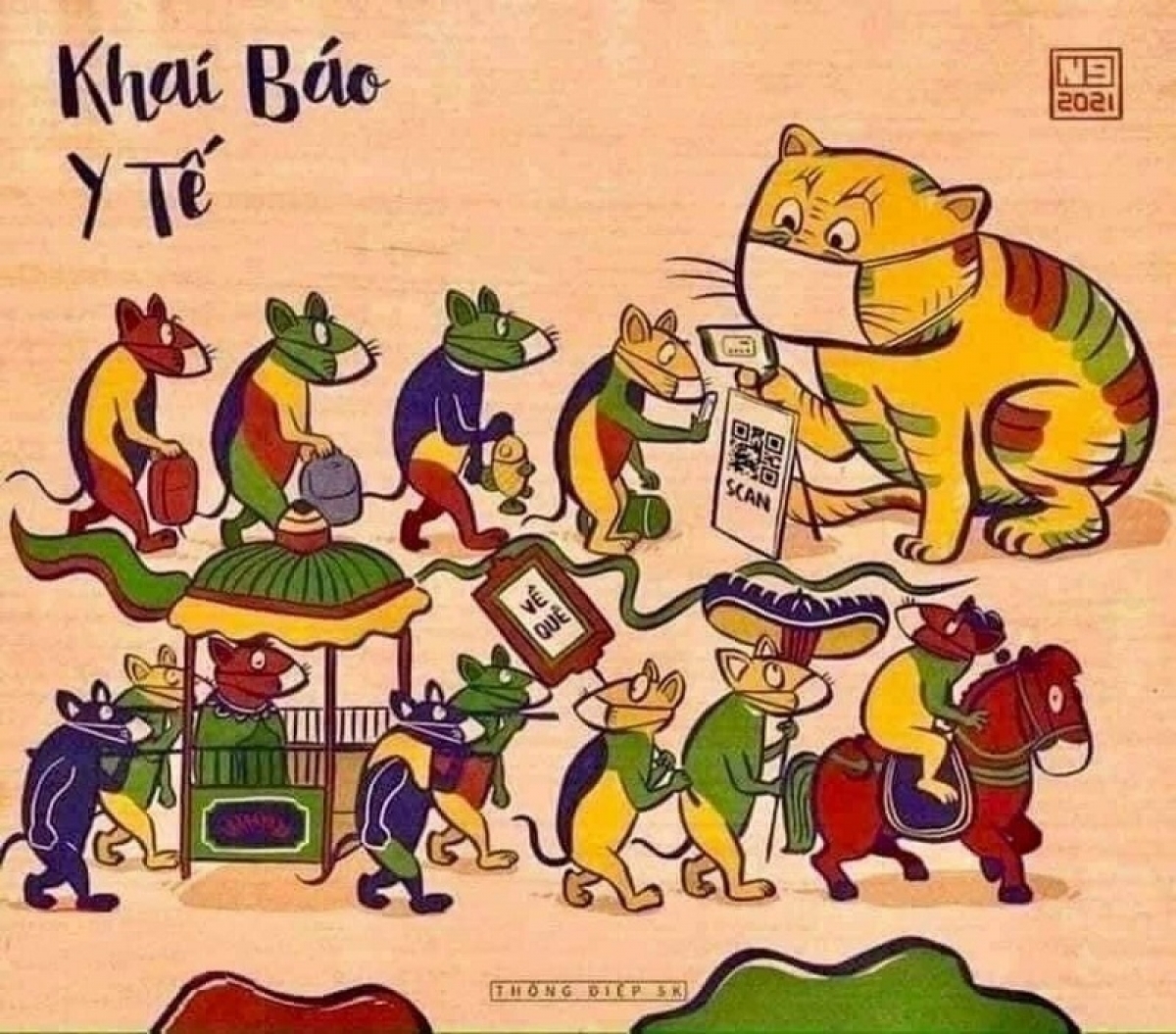 Modified version of "Mice's wedding" is depicted for the last K message of Khai bao y te (Health declaration).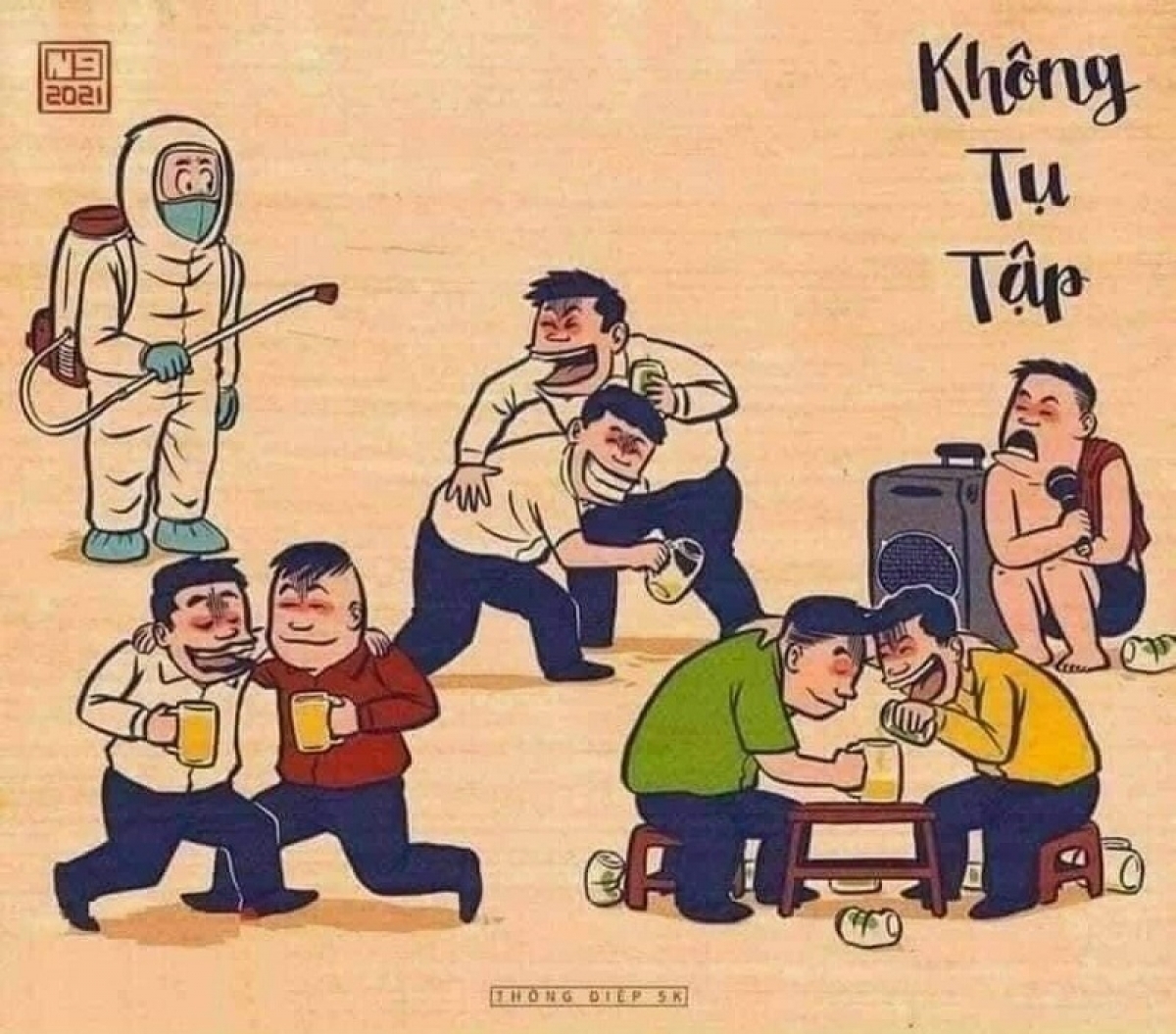 A totally new picture is drawn for "No gathering" message asking people to avoid mass gatherings at bia hoi (beer restaurants), bars and Karaoke spots.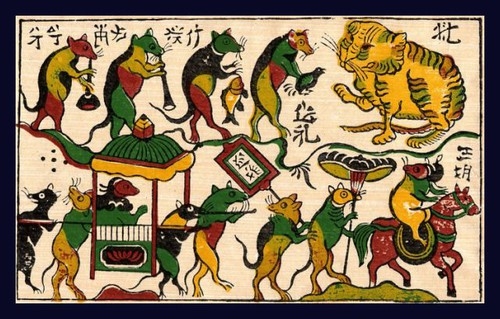 Dong Ho folk painting "The Mice's Wedding".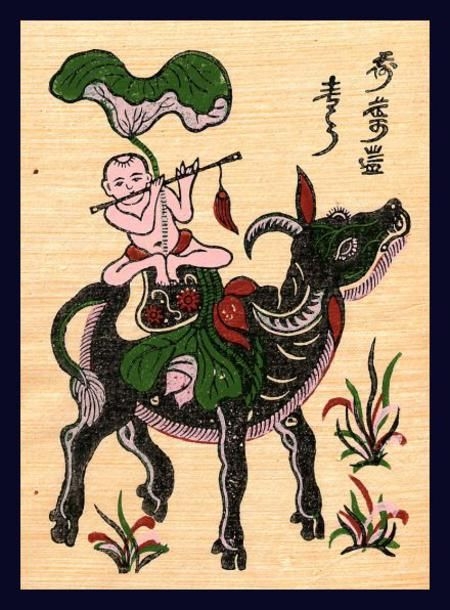 Dong Ho folk paintings were first created in the 17th century in Dong Ho village in the northern province of Bac Ninh's Thuan Thanh district.
Dong Ho folk paintings are printed from woodblocks and created by Dong Ho villagers in Bac Ninh province. Each picture sends a philosophic message about morality, ethics, and religious beliefs.
Dong Ho paintings are unique in their color and printing paper. The paper made from the bark of Dó (poonah) tree is thin, soft, spongy, and absorbent and coated with Hồ Điệp, a special kind of coating, to create shiningness. Hồ Điệp is a mixture of ground oyster shells and steamed rice powder liquid.
Unique papers and colors plus the meticulous skills of painter have constituted Dong Ho paintings associated with Vietnamese agriculture and farmers.
The new cases over the last 12 hours to 6:00am on May 14 brought the national tally to 3,740, with 2,282 domestic and 1,458 imported cases, according to the Health Ministry.
The MoH' Department of Medical Examination Management reported that 2,657 patients have been given the all-clear. The death toll remains at 35. Meanwhile, 77,648 people are being quarantined nationwide.
The Ministry said an additional 17,152 people were administered Covid-19 vaccine nationwide on May 13, raising the total number of vaccinated people to 959,182.