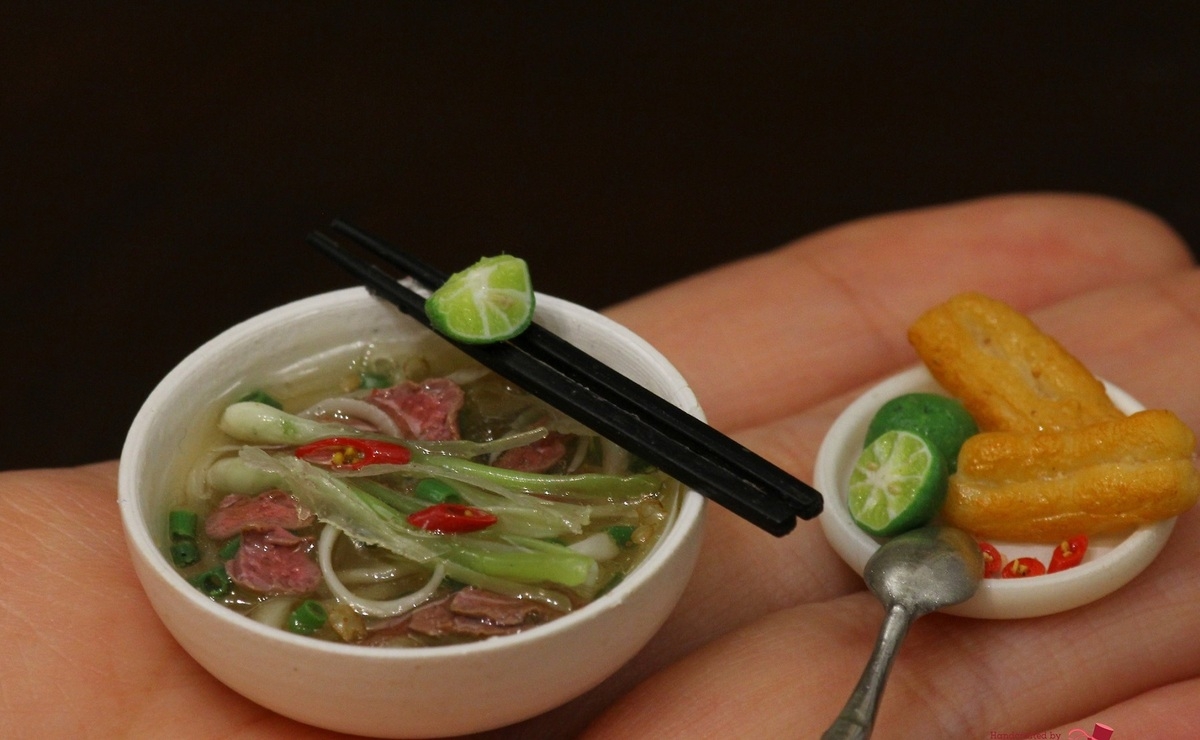 (Photo: VNE)
An is an architecture graduate and has been running a gift shop in Hanoi. She came up with the idea of making miniature food clays representing the five typical dishes of the North, Central and South of Vietnam as she wanted to create something with her personal mark.
"I'm really into cuisine. Moreover, I think traditional food would leave a deeper impression in people's hearts", An was quoted by VNE as saying.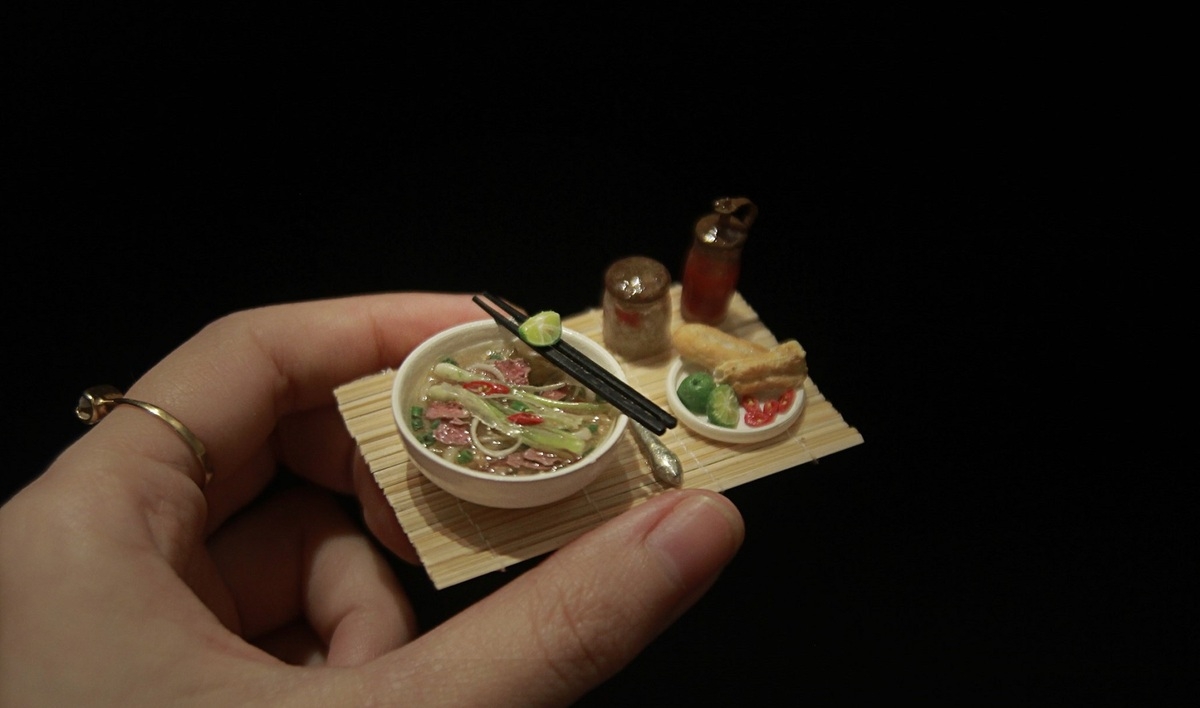 (Photo: VNE)
The miniature Pho clay has almost all the needed ingredients to have a yummy bowl of Pho, including onion, beef, chili, lemon, garlic. An and her partners spent two months to blend colors, choose ingredients, and figure out how to make the five miniature dishes as artful and true-to-life as possible.
(Photo: VNE)
The Braised fish with white rice miniature clay was meticulously made, especially at the tiny patterns like chopped lemongrass, chili, galangal, garlic, banana leaf. An has yet to eat the dish and only looked at it through photos, which makes it even more difficult for her in miniaturizing the dish.
(Photo: VNE)
Che com, the iconic dish of Hanoi, is among the An's intricated miniature food clays. "This miniature was probably the most difficult one to make, as you see, I had to replicate the tiny flower patterns on the dish and spoon. It took me a lot of time", An said.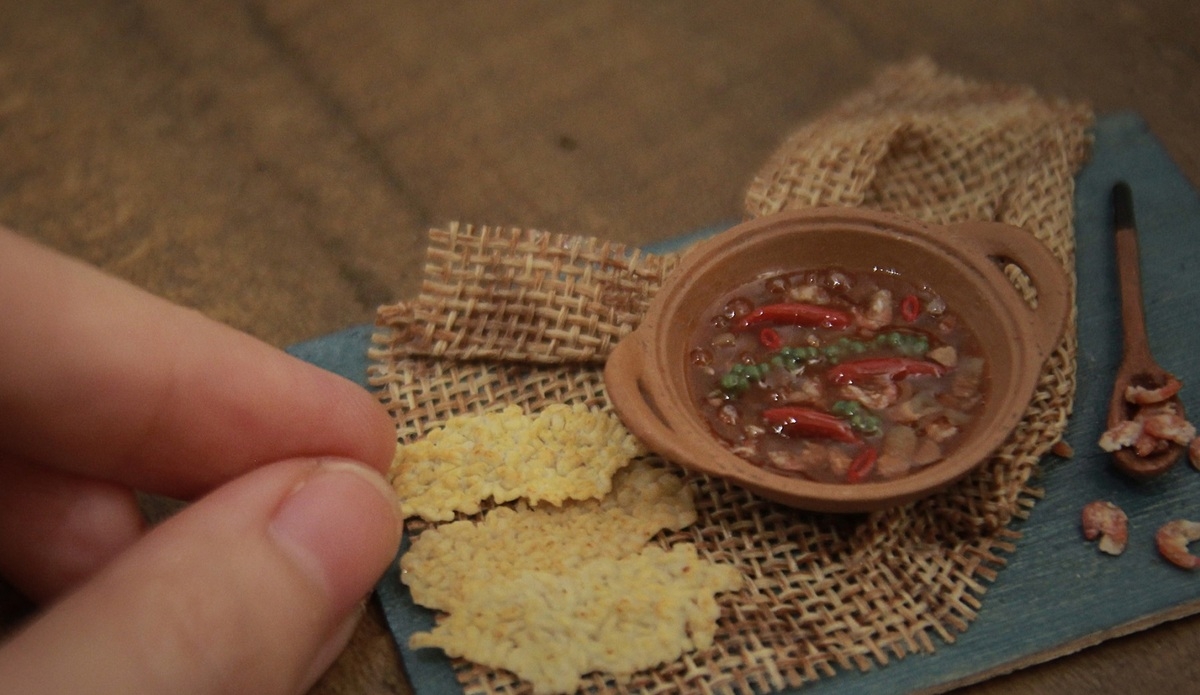 (Photo: VNE)
The stewed pork and dried shrimp dip, eaten with burnt rice, the signature dish of the Western Vietnamese people, was perfectly re-created.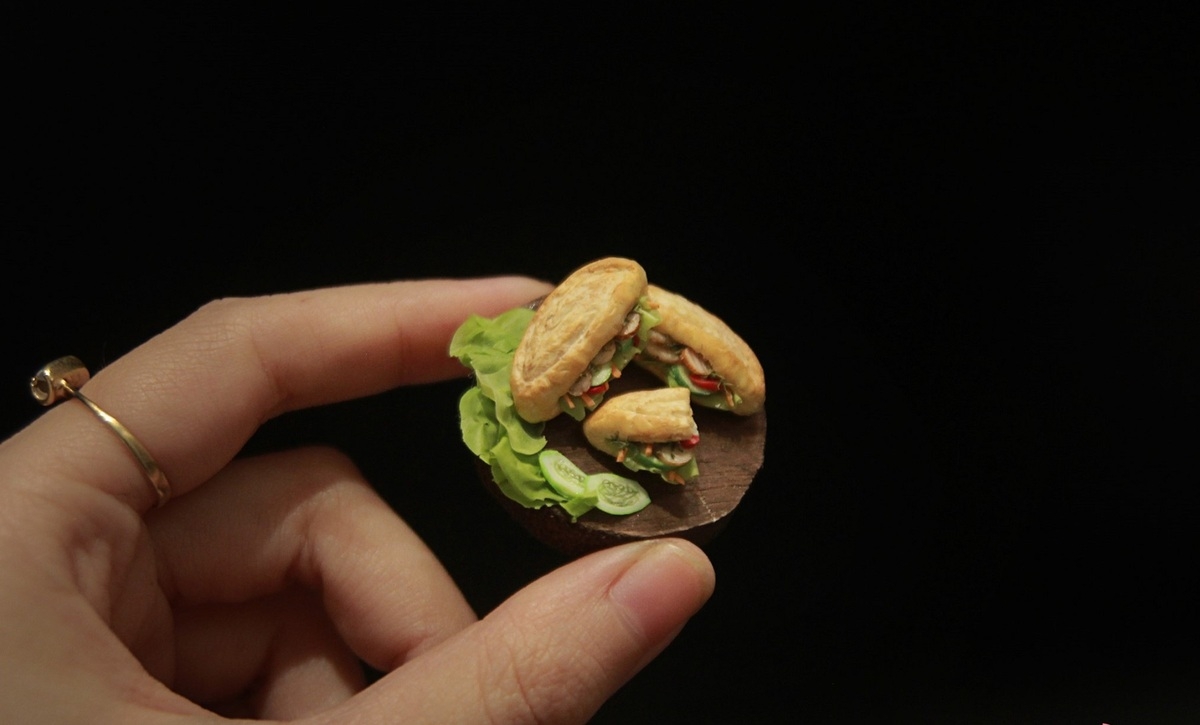 (Photo: VNE)
The world-renowned Banh mi or Vietnamese bread looks both delicious and cute under the skillful hands of An. Each miniature clay took An and her partners 3-5 days to finish. Clay is imported from Japan and Germany, which is more durable and less toxic.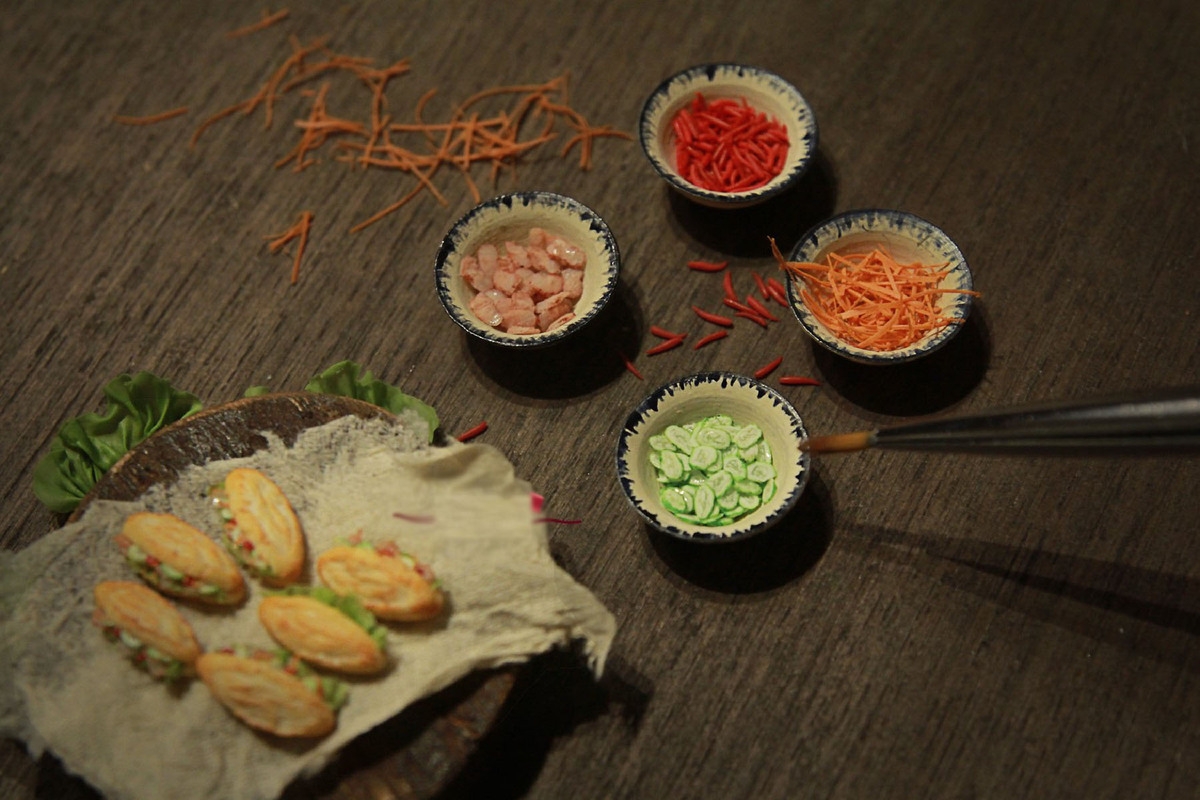 (Photo: VNE)
The intricate replica and the uniqueness of Vietnamese cuisine represented in An's miniature food clays have recently made international headlines, with prestigious news outlets such as AFP, CNA, SCMP gave rave reviews.
"Most of my customers are oversea Vietnamese. I hope these souvenir products can bring Vietnamese cuisine closer to the world", she said.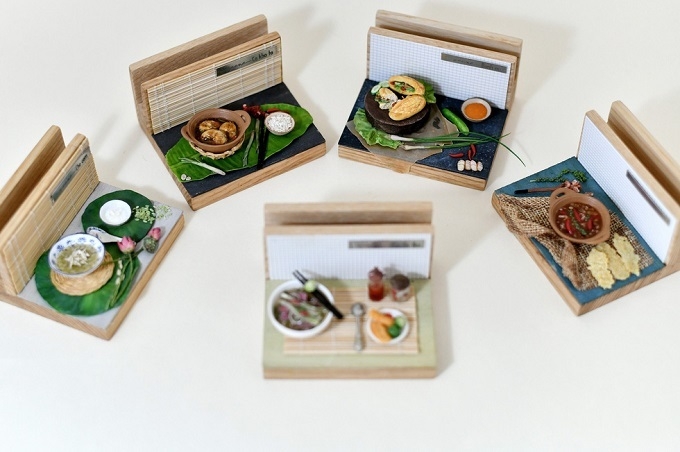 (Photo: VNE)
Jasmine Le