Vietnamese miniature food clays garner global attention
Miniature clays replicating iconic dishes in Vietnam has recently made international headlines, which praise for the intricate replica and the uniqueness of Vietnamese cuisine. The artworks are the brainchild of young Vietnamese artist named Nguyen Ha An.
(Video: AFP)
An is a 28-year-old architecture graduate and began crafting food miniatures a year ago. With a passion for Vietnamese cuisine, the young artist has been crafting out dozens of eye-catching miniature food clay that looks exactly like the real ones and are barely bigger than a coin.
Her artistic menu so far has included a replica of pho noodles, a banh mi sandwich, and a sweet rice dessert called "che com". Nguyen says she started the project because "each Vietnamese dish has its specific beauty, as reported by AFP.
"Each Vietnamese dish has its specific beauty," she says, using tweezers to softly lay a scallion beside a "banh mi" sandwich. "I want the models to help people see that."
An's assistant, 21-year-old Nguyen Ngan Ha, agrees their work must be "meticulous at every stage".
"People must be able to believe this is real food," Ha was quoted by AFP as saying.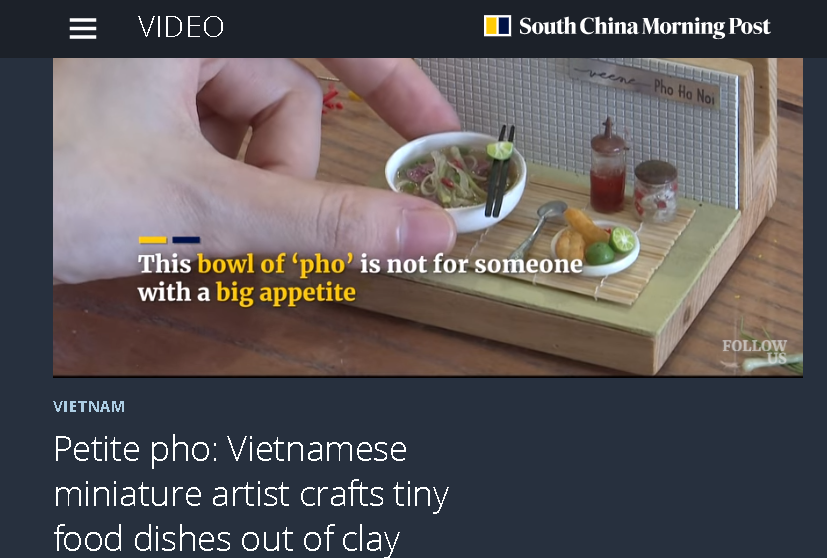 SCMP runs an article about the miniature clays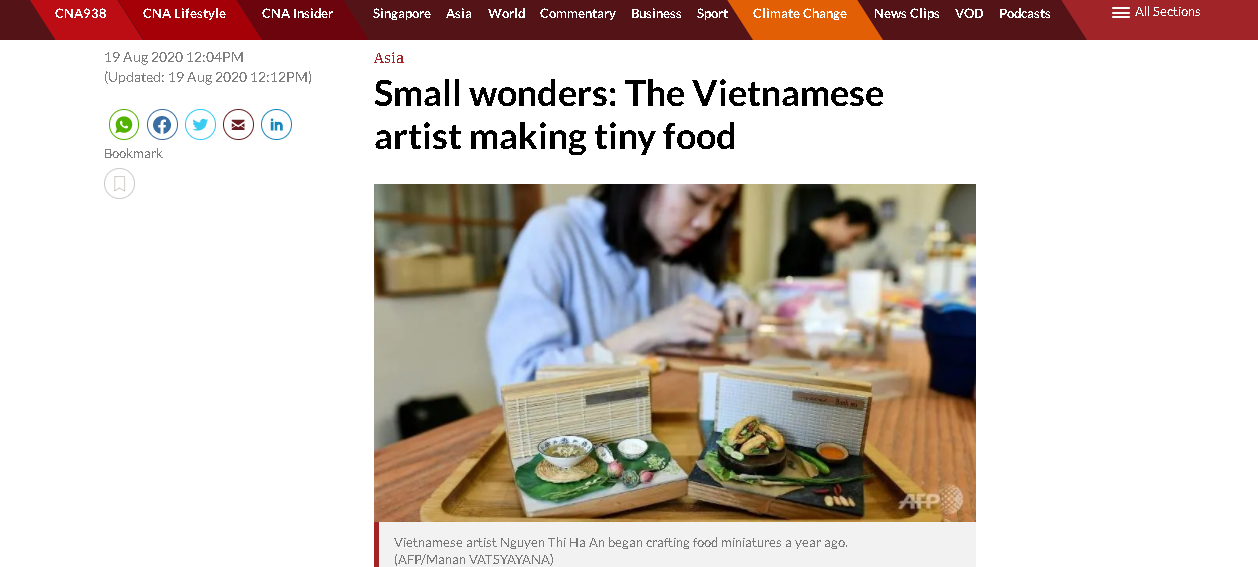 The artworks praised in CNA
"Ninety percent clay and 10 percent liquid plastic, the models can take up to five days each to make, and An sells them for up to US$80", CNA reported.
An also plans to expand the business to beverages - including Vietnamese coffee and beer - as they are served at a traditional open-air "bia hoi" bar.
And although she has given up a potentially more stable career in architecture to pursue this niche craft, she believes she made the right choice.
"I really want to make my work the best that it can be," she says.
"And I want to help more people see the beauty of Vietnamese culture."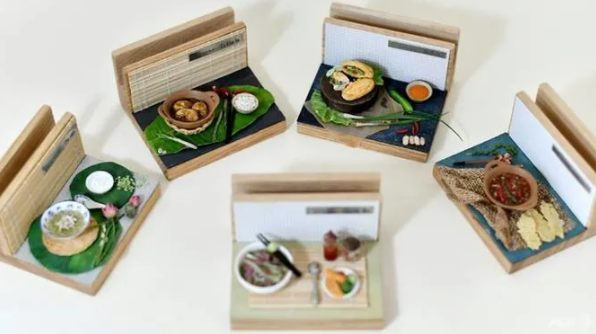 All are iconic food in Vietnam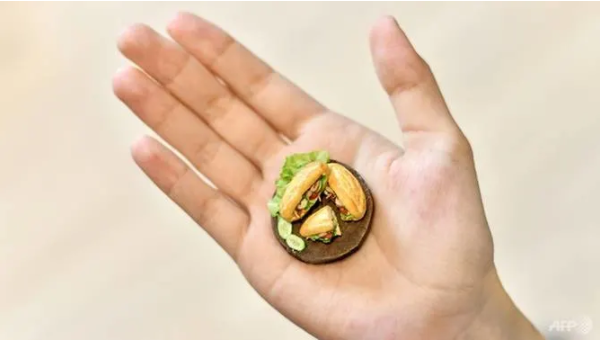 Banh mi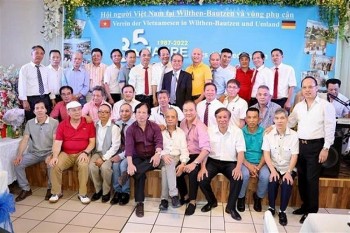 Economy
The Overseas Vietnamese Association in Wilthen - Bautzen and surrounding areas in Germany held a get-together on the occasion of the 35th anniversary of Vietnam - Germany labour cooperation.