Vietnamese leaders extend Independence Day greetings to Belarus
Vietnamese leaders have been sent congratulatory messages to Belarusians counterparts and people as the country celebrates Independence Day.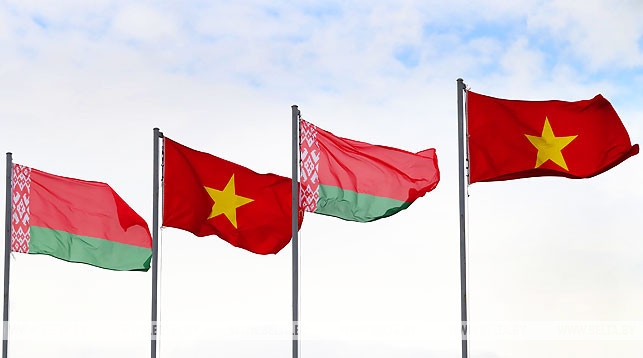 Vietnam and Belarus established bilateral diplomatic ties on January 24, 1992. Source: BelTA
Party General Secretary and State President Nguyen Phu Trong on July 3 extended his greetings to Belarusian President A. Lukashenko on the occasion of the country's 29th anniversary of Independence Day (July 3).
The same day, Prime Minister Nguyen Xuan Phuc sent greetings to his Belarusian counterpart R. Golovchenko.
Meanwhile, Deputy Prime Minister and Foreign Minister Pham Binh Minh also offered his greetings to Belarusian Minister of Foreign Affairs V. Makei.
Independence Day greetings addressed to Belarus President Aleksandr Lukashenko and the Belarusian people have come from the leaders of foreign states, foreign political and public figures, Belarusian News Agency (BelTA) learned from the press service of the Belarusian leader.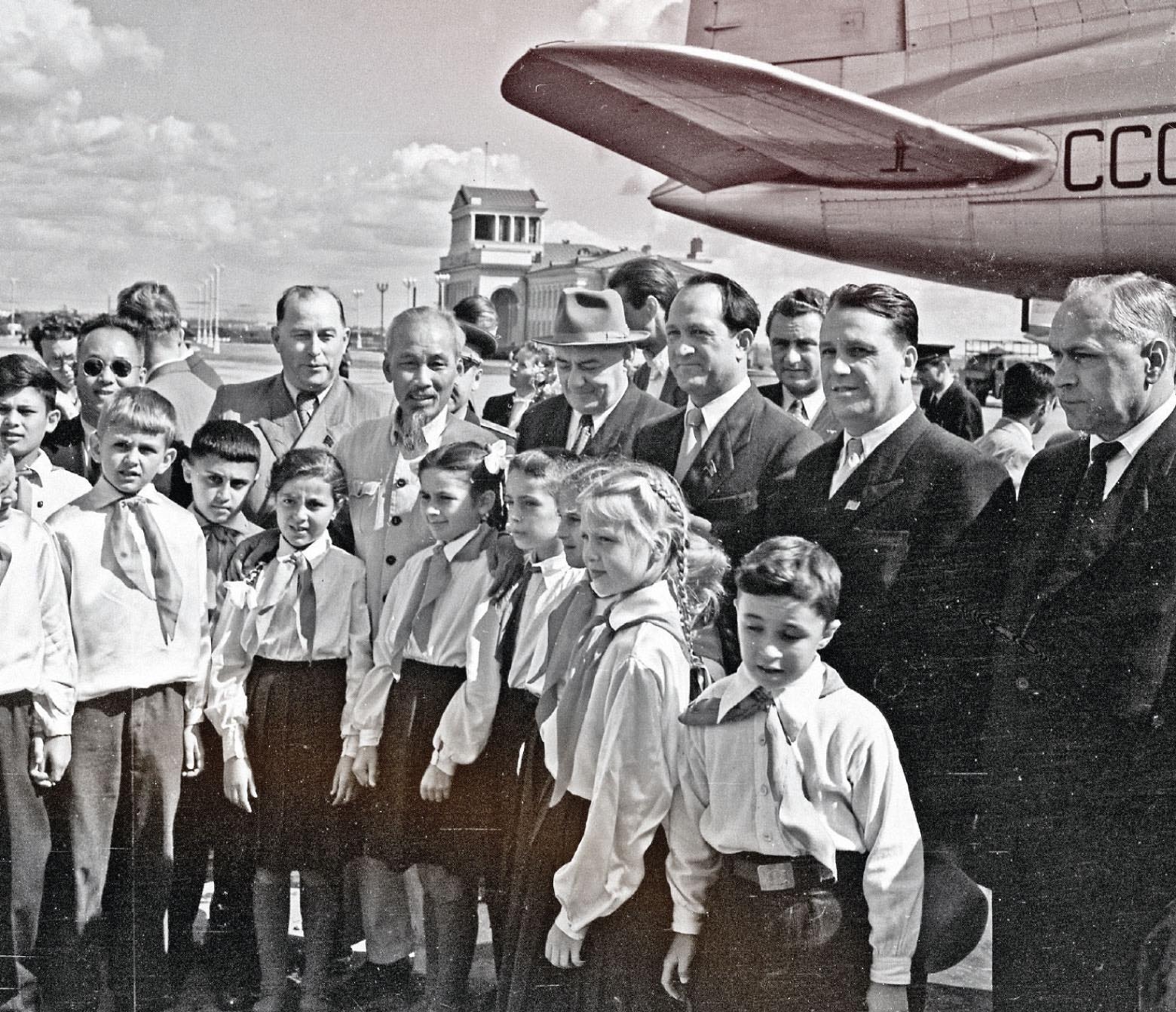 The plane carrying President Ho Chi Minh landed at Minsk airport, Belarus, on August 14, 1957. Photo: БГАКФФД
Vietnam and Belarus established bilateral diplomatic ties on January 24, 1992.
2020 marks 28 years since the establishment of diplomatic relations between two countries.
Last December, National Assembly Chairwoman Nguyen Thi Kim Ngan had paid official visits to Belarus.
This was the first official trip to Belarus by Chairwoman Ngan, enhancing the traditional friendship and multifaceted ties between Vietnam and Belarus, and push on with the implementation of cooperation deals between the two NAs.
Last month, Vietnam's NA has passed 20,000 face masks to the Council of the Republic of Belarus to help theirs fight against the new coronavirus.
The personal protective equipment was given to Belarus' Ambassador to Vietnam Vladimir Goshin by Chairman of the Office of the National Assembly on behalf of NA Chairwoman Nguyen Thi Kim Ngan.
"The gratuitous aid from the Vietnamese parliament is a demonstration of friendship and support of Belarus' efforts to combat the spread of the coronavirus infection. Belarus appreciations this help," BelTA cited the press service of the upper chamber of the Belarusian parliament.
As of July 2, 48,738 patients previously diagnosed with COVID-19 recovered and were discharged from hospitals in Belarus, BelTA learned from the press service of the Belarusian Healthcare Ministry.
The nationwide tally of COVID-19 cases reached 62,698 people. Belarus has carried out 1,028,349 tests.
A total of 405 COVID-19 patients suffering from a number of chronic diseases have died in Belarus./.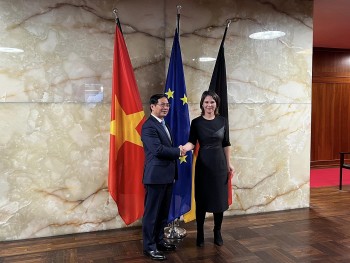 Overseas Vietnamese
At the invitation of Minister of Foreign Affairs of Federal Republic of Germany Annalena Baerbock, Minister of Foreign Affairs Bui Thanh Son paid official visits to the Federal Republic of Germany from September 26 to 27.