Vietnamese locality's effort to promote culinary and culutural values internationally
Nam Dinh Culinary Culture Association was founded with the mission to preserve and widely promote Nam Dinh culinary and cultural values to the world.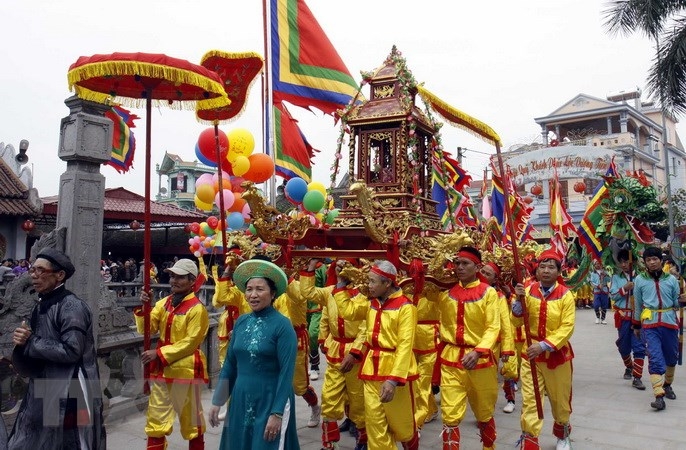 Nam Dinh Province has many advantages to develop cultural and culinary tourism. Photo: VietnamPlus
On March 26, 2021, Nam Dinh Culinary Culture Association officially introduced the Executive Committee and the Inspection Committee term 2021 - 2026. One of the main objects in this period is to focus on organizing activities and coordinating with researchers and local authorities to preserve and promote the cultural and culinary heritage of Nam Dinh province in particular and of the country in general.
Speaking at the Congress of the establishment of Nam Dinh Food Culture Association, Mr. Tran Le Doai, Vice Chairman of Nam Dinh Provincial People's Committee, stated that the Association should actively coordinate with departments and agencies to continue introducing Nam Dinh Province's specialties and products throughout the country and to the world so that the cultural and tourist values would be simultaneously widespread.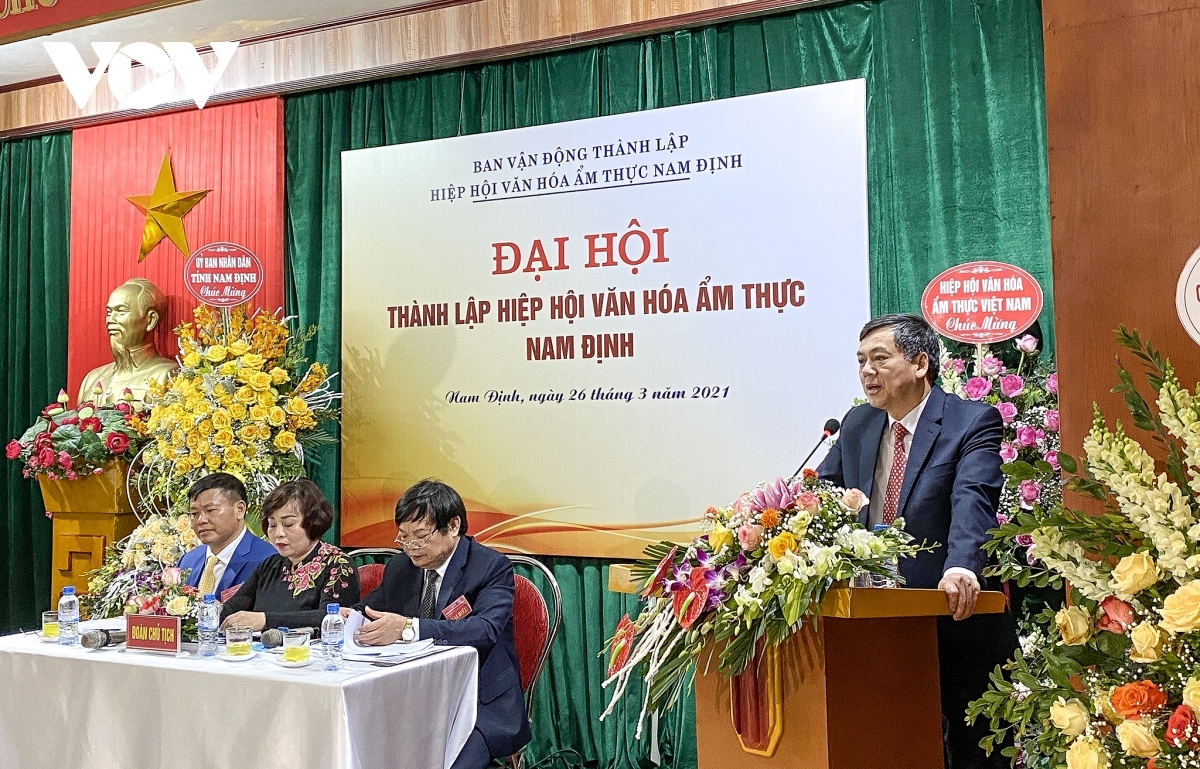 Mr. Tran Le Doai - Vice Chairman of Nam Dinh Provincial People's Committee. Photo: VOV
According to Ms. Le Thi Thiet, President of Nam Dinh Culinary Culture Association, in the coming time, the Association will focus on local cuisines such as Nam Dinh pho, chopstick-shaped vermicelli (bún đũa), and Siu Chau candy (peanut candy). The association is also developing projects to support artisans, households and production facilities to produce complete and qualified products.
"To enhance mutual development, we should promote culinary and tourism at the same time. First of all, we will give priority to packaged products such as Siu Chau which can become a unique kind of gift. Next, in order to make the local pho widely known, we will send more good chefs to cook pho across the country and even abroad", said Ms. Le Thi Thiet.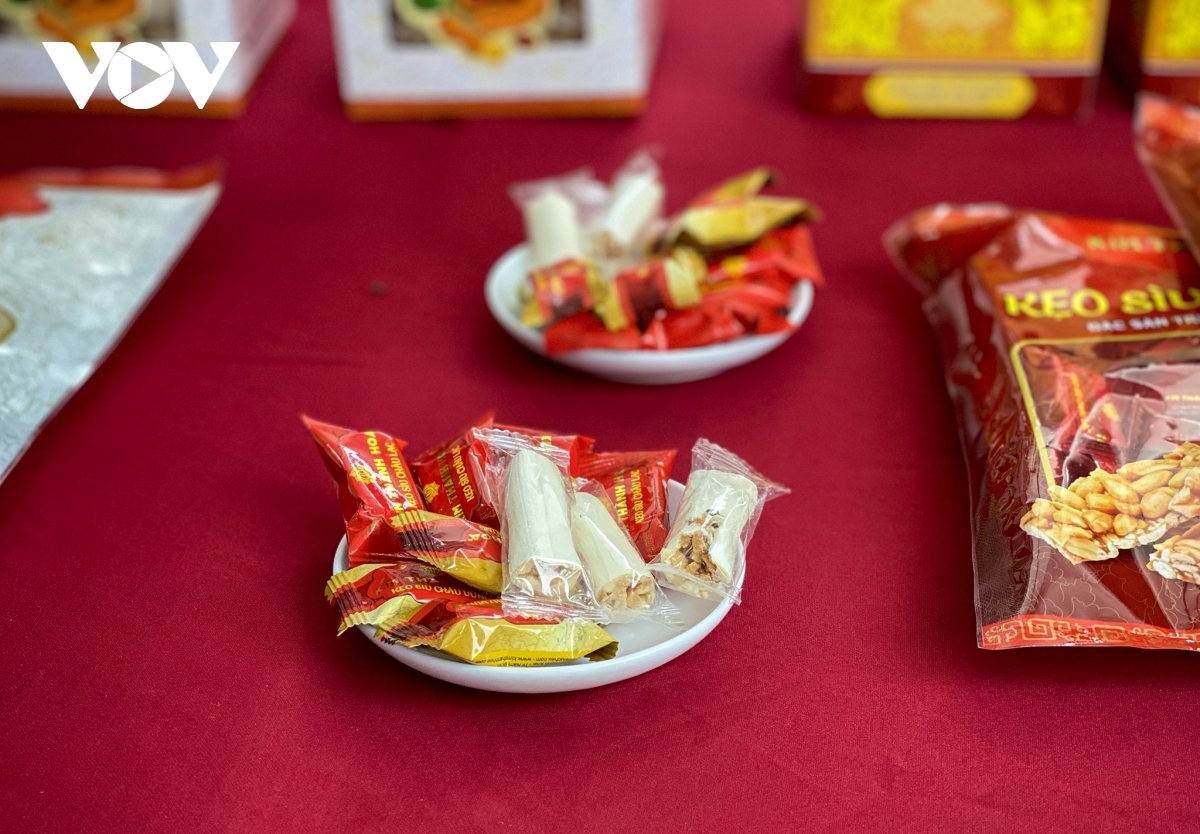 Siu Chau candies - one of the Nam Dinh specialties. Photo: VOV
Mr. Le Tan, Vice Chairman of the Vietnam Culinary Association, said that Nam Dinh should, first, host major culinary events such as the Vietnamese Pho Festival, Pho Festival. Besides, coordination among the state, researchers and businesses needs to be tightened since tourism will "put wings" on culinary to be widespread.
The Department of Culture, Sports and Tourism of Nam Dinh province is cooperating with tourism companies to develop ecotourism, cultural and spiritual tourism programs combined with culinary experience. Ms. Bui Thi Nhan - Director of Ecohost Investment Consulting Company - said, tours organized by Ecohost always let visitors enjoy local cuisines such as traditional candies and cakes. Moreover, after the Covid-19 pandemic, people have a tendency to look for a kind of tourism exploring the countryside and experiencing nature and indigenous life.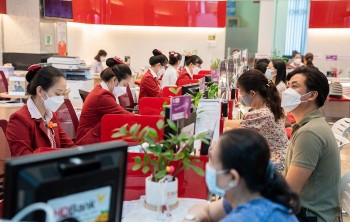 Economy
Vietnam Business & Weather Briefing (August 12): Air passengers reach a record number in July, seafood exports expected to reach 3 billion USD in Q3