Vietnamese lychees a huge export hit
The much-love fruit is steamed, disinfected, preliminarily processed, dried, canned and stored at 4 degrees Celsius before export
Large number of Vietnamese lychees are being set to for export for Japan and Australia, where they are proving a huge hit among consumers.
In 2021, Luc Ngan district of Bac Giang province has about 15,500 hectares of lychees, an increase of 160 hectares compared to 2020, with 12,700 hectares cultivated according to international standards. Output is estimated at about 120,000 tons, 30,000 tons of which are early ripening lychees, Dan Tri has reported.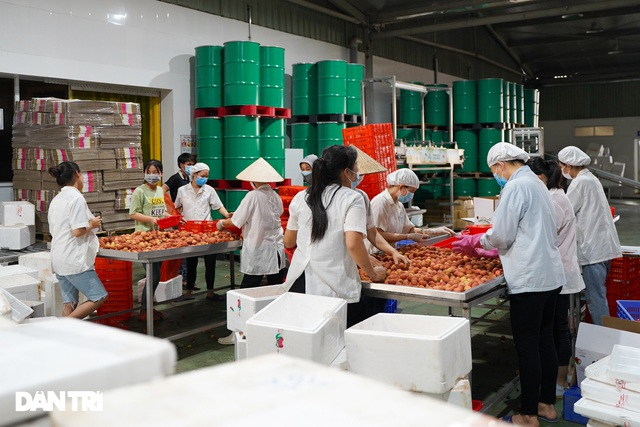 Photo: Dan Tri
To meet requirements to be exported to the Japanese market, lychees are granted codes and regularly inspected and evaluated by Japanese experts.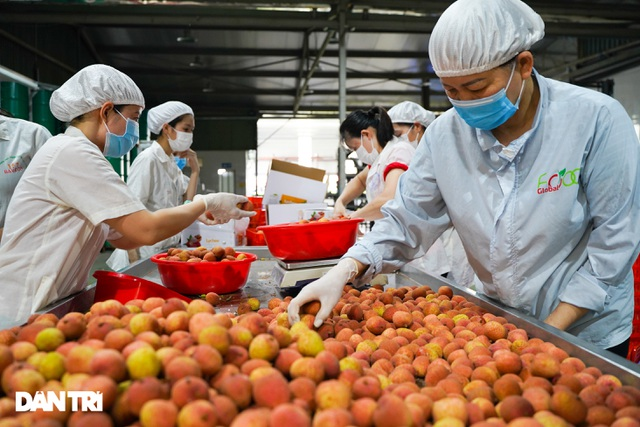 Photo: Dan Tri
The processing of lychees for export to fastidious markets such as Japan, the United States and the EU are also guaranteed by the facilities from purchasing and packaging to shipping.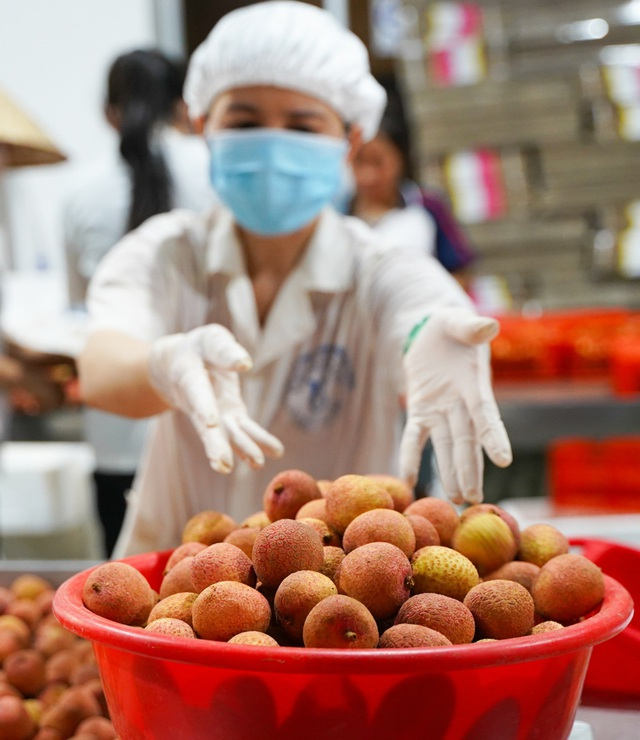 Photo: Dan Tri
Director of Global Import-Export Joint Stock Company Nguyen Duc Hung said: "Japan is a very demanding market, so, to meet requirements to be exported to this market, Vietnamese lychees must go through rigorous quality control."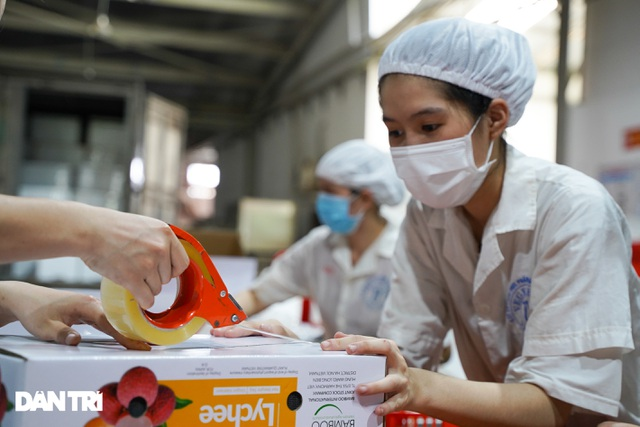 Photo: Dan Tri
After being purchased, lychees are steamed, disinfected for three hours, preliminarily processed, dried, canned, stored at 4 degrees Celsius and then exported to Japan.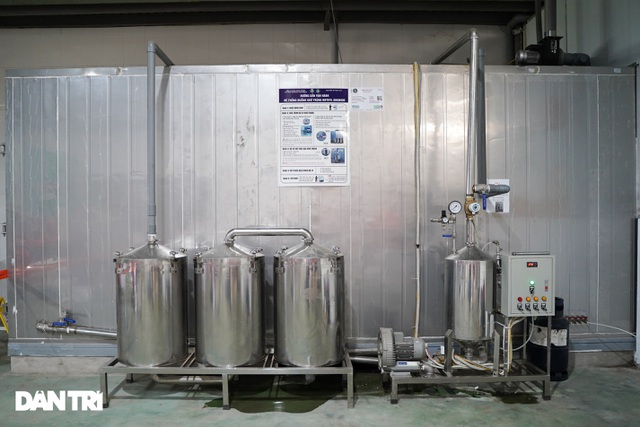 Photo: Dan Tri
Hung said the processes of steaming and disinfection were the most time-consuming and complicated. The sterilization chambers have been evaluated by Japanese experts as being of high quality. Lychees for exports will be carefully chosen and put into the sterilization chamber for three hours. Then, workers will take them out and pack them.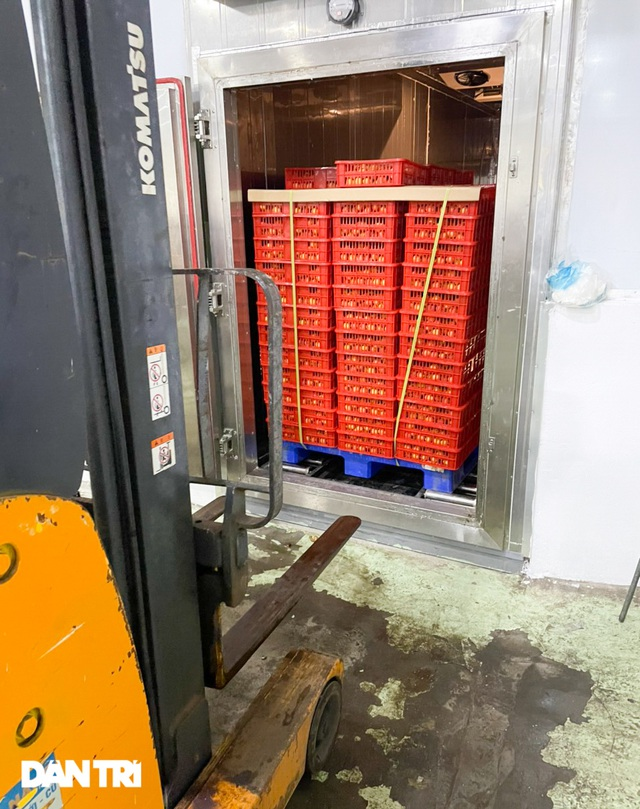 Photo: Dan Tri
A close look at lychee trays taken out by a forklift from the disinfection chamber.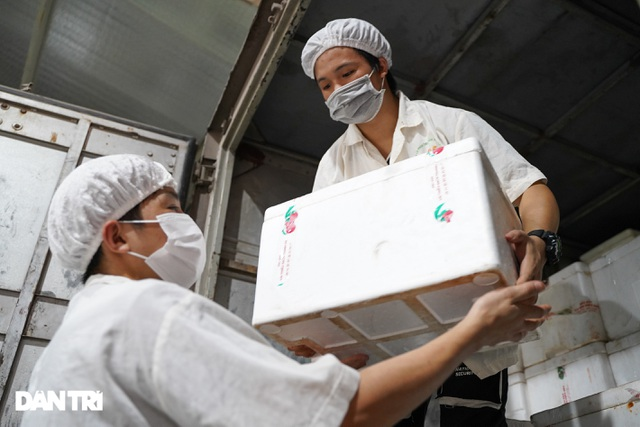 Photo: Dan Tri
Normally, the company has about 50 official workers. However, when the lychee season comes, the company needs to hire about 100 seasonal workers to meet the growing demand for exports.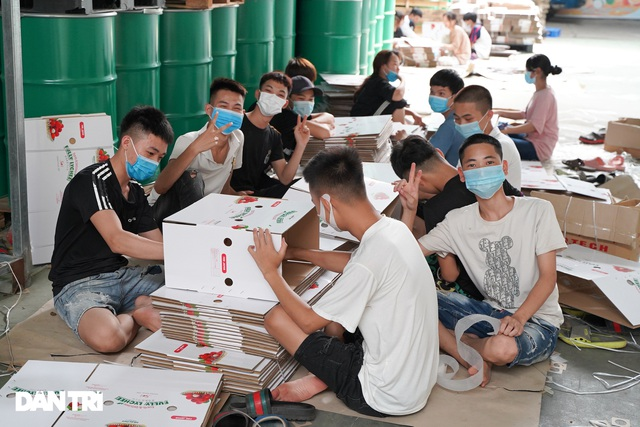 Photo: Dan Tri
"We mainly hire students who are on summer holiday," Hung said.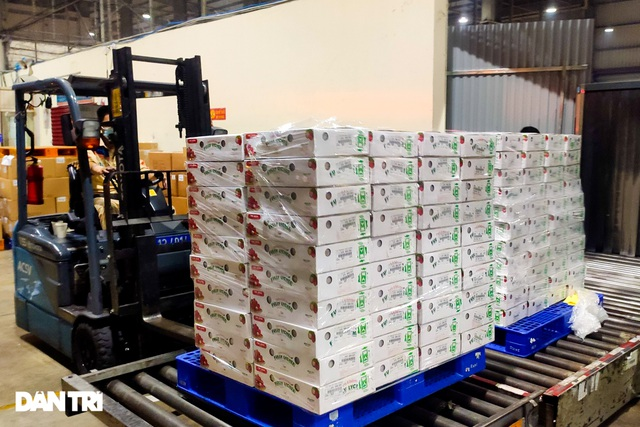 Photo: Dan Tri
To date, Hung's processing facility has exported about 20 tons of lychees to the Japanese market for 120,000 VND per kg (US$ 5.2). When arriving in Japan, they are sold at about 350,000 VND per kg at supermarkets.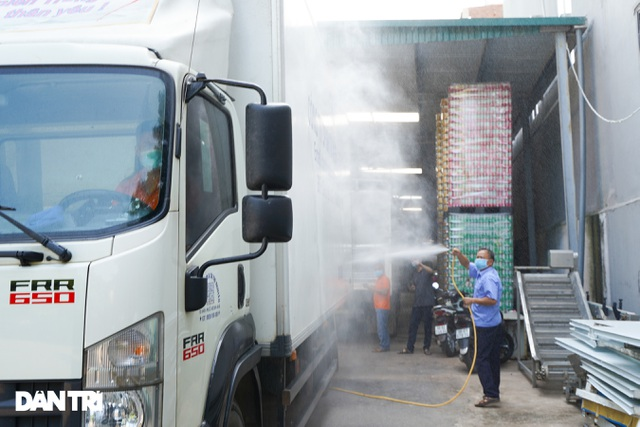 Photo: Dan Tri
Apart from requirements as in previous years, disinfection is indispensable. Before getting out of the processing facility, refrigerated vehicles will be sprayed with ChloraminB disinfectant. drivers must also have a certificate showing that they tested negative for SARS-CoV-2.
The Ministry of Industry and Trade has said that the Vietnam Trade Office in Japan is continuing to coordinate with domestic authorities as well as supermarket networks and distributors in Japan to promote Vietnamese lychees to Japanese consumers, Vietnamplus reported.
According to the ministry, a year after Japan officially opened its doors to fresh Vietnamese lychees, favorable conditions are now in place for exports and consumption.
The first batch of lychees, arranged by Japan's Sunrise Farm Co. and Ameii Vietnam, reached the country on May 23 and was warmly welcomed by customers.
Vietnamese lychees have made a noise in the year since they first arrived in Japan. Initially introduced at the AEON supermarket chain in June 2020, lychees have been bought by Japanese consumers and also the local Vietnamese community. Many Japanese customers have praised the freshness of the lychees and bought them for their families and friends.
With a growing number of Vietnamese living and working in Japan, there has been an increase in demand for the fruit. The lychees have even become the first story to be discussed when Japanese people meet their Vietnamese friends.
The Vietnam Trade Office in Japan quickly carried out promotional activities to promote Vietnamese lychees in Tokyo and elsewhere around Japan.
Specifically, the office coordinated with Japanese importers to urge local people to buy lychees through e-commerce sites, and at actively called for Japanese importers to pay greater attention to investing in modern technologies to help handle and preserve the fruit more effectively.
Vietnamese lychees on way to Australia
The first two batches of Vietnamese fresh lychees are being shipped to Australia, nearly 26 tons of which are about to reach the market and the remaining has been containerized, according to the Vietnam Trade Office in Australia.
Australian importers said that the two batches were early ripening lychees. It is expected that more lychees will be exported to Australia when the main season comes.
The Vietnam Trade Office in Australia has organized a series of promotional activities to promote Vietnamese lychees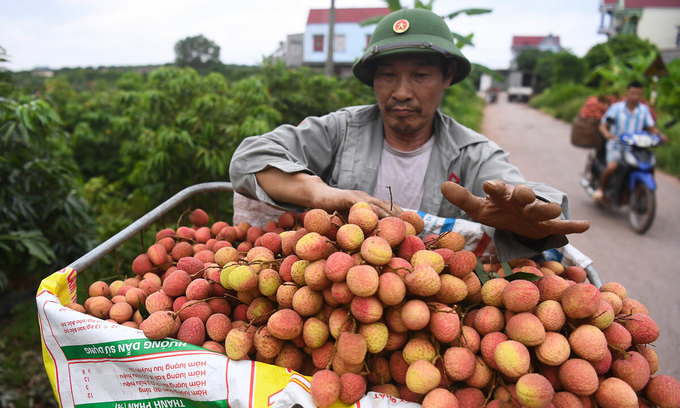 A farmer prepares to transport lychees in Luc Ngan District, Bac Giang province. Photo: VnExpress
The Vietnamese Entrepreneurs Association in Sydney has expressed its determination and desire to contribute to the promotion of Vietnamese lychees in the area.
Although Melbourne, the capital of Victoria, has applied restriction measures due to the Covid-19 pandemic, Tran Ba Phuc, chairman of the Vietnamese Entrepreneurs Association in Australia, agreed with the trade office to jointly promote Vietnamese lychees when they are transported to Melbourne.
In the two states of South Australia and Western Australia, the 4wayfresh company has actively prepared for distribution as soon as the lychees arrive.
Importers and supermarkets owners in Australia have said that Vietnamese lychees would be soon sold out, such is their popularity
In the first four months of 2021, Vietnam's fruit and vegetable exports to Australia hit US$25 million, increasing by nearly 35% over the same period last year.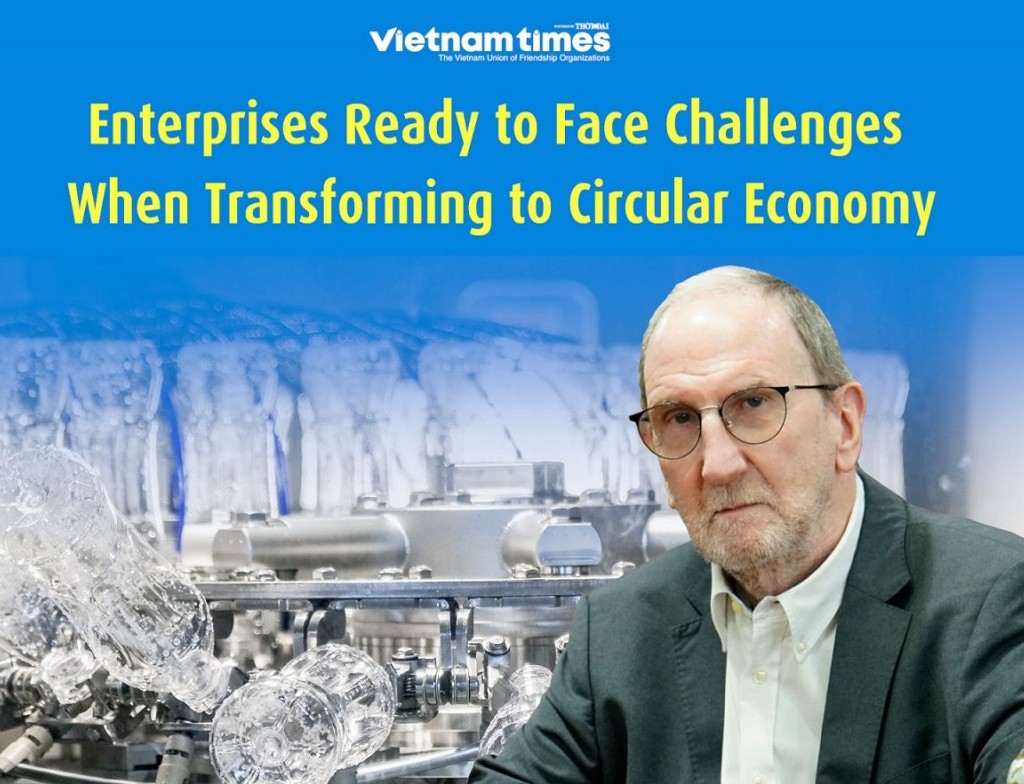 Economy
The transformation to a circular economy is a major development trend in many countries throughout the world, including Vietnam, with several environmental, economic, and social benefits. However, experts argue that, in addition to positive characteristics, the transition to a circular economy in Vietnam faces many obstacles for management agencies and the business community.
September 29, 2023 | 11:09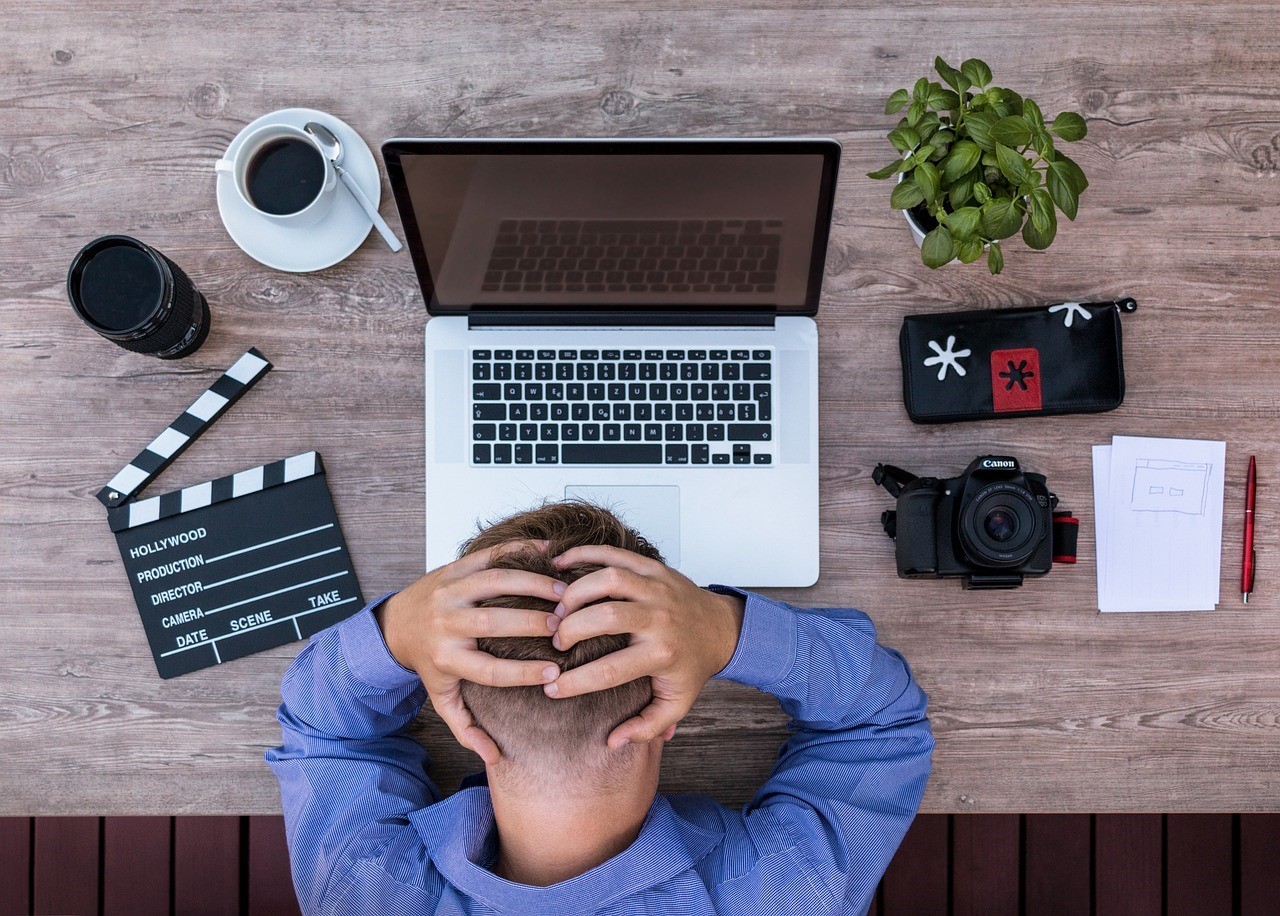 Economy
As the dust begins to settle on the monumental impact of Artificial Intelligence (AI) in the finance and media world, growing skepticism and mountain calls for regulation have got the creators of multiple AI platforms on the backfoot.
September 29, 2023 | 11:04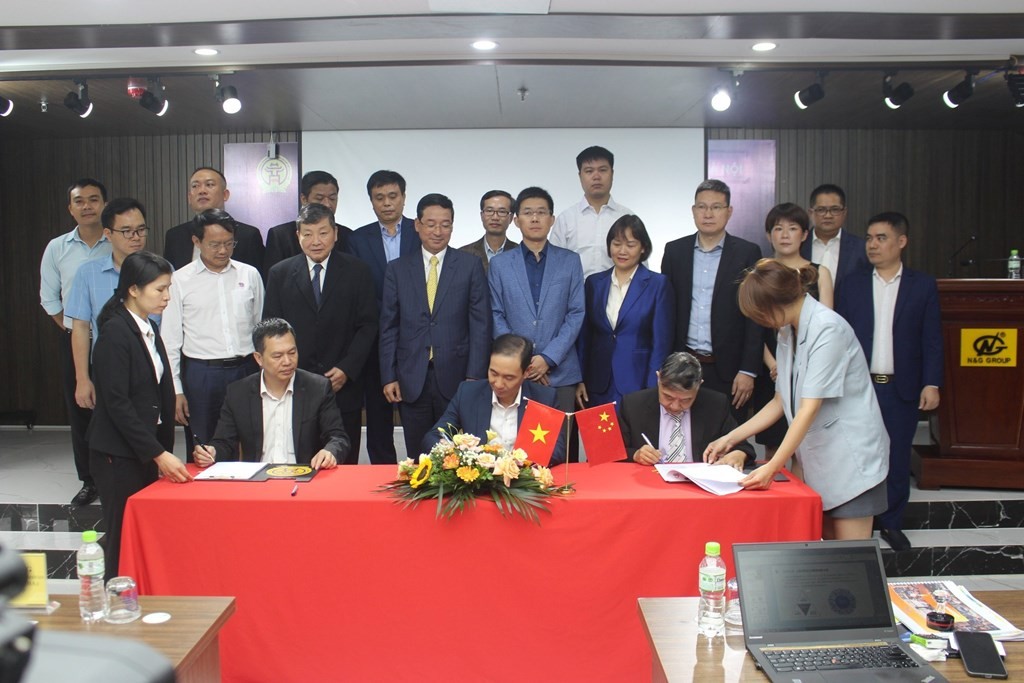 Economy
Enterprises from both Hanoi, Shanghai sides will immediately deploy investment and production preparation procedures in 2024 to soon turn the agreement into practical effect, bringing efficiency to the two sides.
September 28, 2023 | 20:19