Vietnamese People Excitedly Plan Trips To The US As Travel Ban Restrictions Ease
As the US has lifted travel bans on international travelers, some Vietnamese nationals are planning their trips.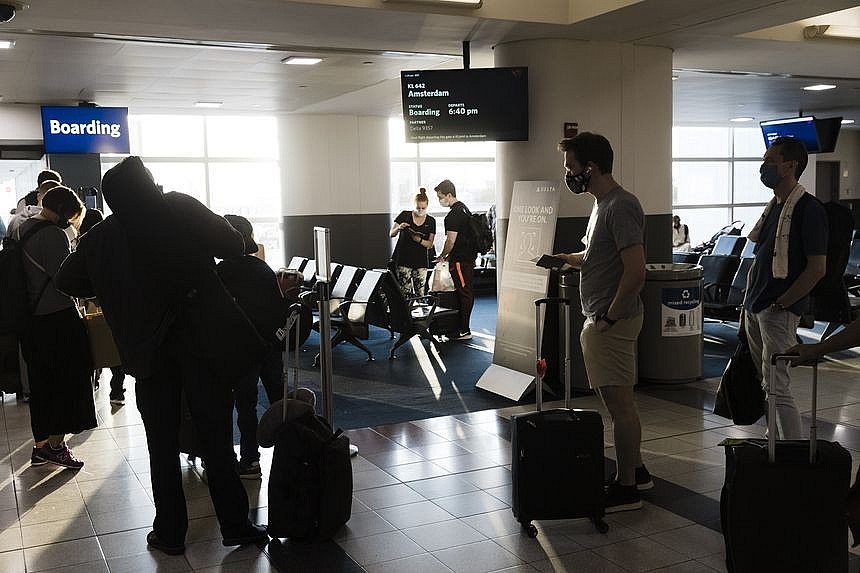 Passengers at a boarding gate at John F. Kennedy Airport in New York. Photo Bloomberg
The White House has allowed international travelers who are fully vaccinated against Covid-19 to enter the US since November 8.
Nguyet Ha, 27 years old, is excited hearing the news and preparing documents to complete the procedure to travel to Georgia by the end of this month and start a new job.
"This was good news for not only me but also other people who plan to travel to the US to visit their relatives. The lifting of the travel ban will create conditions for families to reunite after a long period of separation," she said.
Ha is confident that she will be qualified for new US immigration conditions as she has been fully vaccinated with two doses of Pfizer.
"My vaccination certificate is written in Vietnamese and English and has a QR code. I can use it for my immigration process," she told Zing News.
She witnessed many Vietnamese people who want to travel to the US at this time but are qualified for types of required vaccines.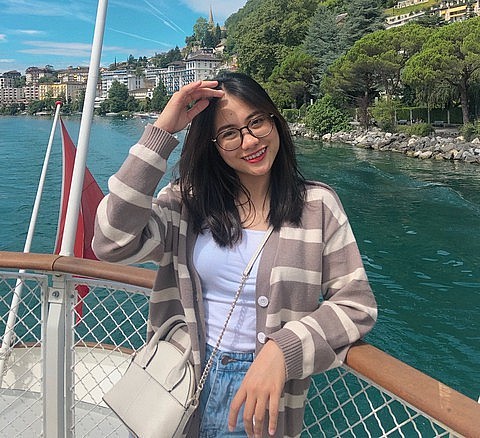 Nguyet Ha is planning a trip to the US this month to start a new job. Photo courtesy of Ha
According to the US Centers for Disease Control, for purposes of entry into the US, vaccines accepted will include FDA approved or authorized and World Health Organization Emergency Use Listing vaccines. They are Pfizer, Moderna, Johnson & Johnson, AstraZeneca, Sinopharm, Sinovac and Covaxin.
"Those Vietnamese people in trouble are trying to solve the problem and ready to receive other shots with other vaccine types if possible," Ha said.
The requirement of compulsory vaccination against Covid-19 for travelers entering the US makes Ha feel assured during her flight.
"Those who have been fully vaccinated stand a low risk of infection so there will be not much possibility of an outbreak resurgence in the US due to infection from outside."
Ha has almost completed procedures except for some troubles in visa application due to the ongoing pandemic in Vietnam.
New normalcy scenario
The latest move by the US administration is expected to alleviate the damage to the tourism industry and facilitate cooperation between businesses, helping the US economy recover from severe impacts of the pandemic.
Duc Chi, 28 years old, will have a short business trip to Washington DC at the end of December. His business trips have been disrupted for 19 months during the US travel ban.
Due to short time left, he only prepared some documents in advance for work purposes and other papers required for the immigration process.
He must present a certificate of being fully-vaccinated besides passports, visa and invitation letters from partners.
"In the near future it will be possibly easier for those who are often on business trips to travel. The opening of the US could bring many good signs," he said.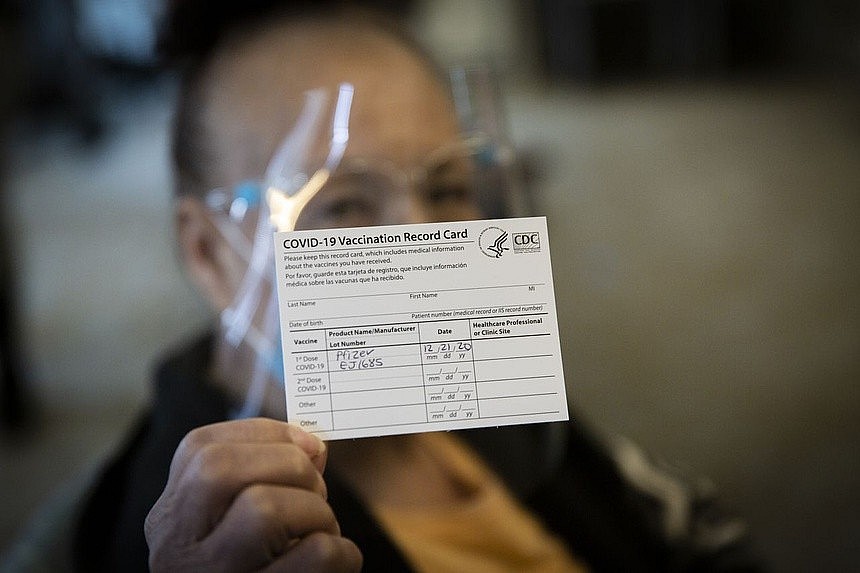 All travelers entering the US must present Covid vaccination certificates. Photo Oregonian.
"I hope I won't have to be quarantined when I enter the US so that me and my colleagues can immediately start working and improving the efficiency of the business trip," Chi said.
However, there is not much information about the vaccine passport requirements for Vietnamese citizens.
Those who want to enter other countries now have to spend a lot of efforts to prepare and learn about the vaccine passport because this is a fairly new document only approved since the pandemic broke out, he said.
Duc Chi has just returned from a long business trip in Europe with a lot of complicated procedures. He said there would be quite a lot to look forward to upon the US's new regulation of easing travel bans.
"To be honest, I am not scared of anything about the coming flight because I just returned from a long business trip in Europe. I feel a little bit of excitement and full of expectation in my upcoming return to the US," he said.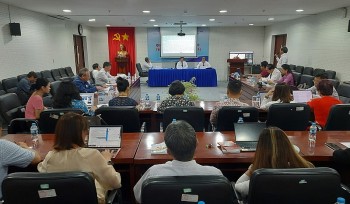 Friendship
The Vietnam - India Friendship Association's Ho Chi Minh City branch, the Ho Chi Minh City Union of Friendship Organizations (HUFO) and the Southern Institute of Social Sciences on March 21 held a scientific seminar themed "Vietnam - India relationship: tradition and present".