Vietnamese photographer won gold medal at international contest
One of Vietnamese photographer's works, Ninh Manh Thang, The Angels of the Central Highlands, helped him win a gold medal in the child category of the Three Country Grand Circuit 2020 international photo contest, showcasing the beauty of people and culture of Vietnam.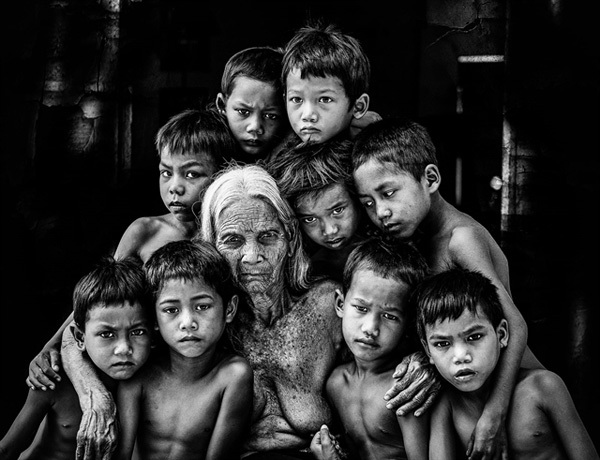 Những Thiên Thần Tây Nguyên (The Angels of the Central Highlands) by Ninh Manh Thang won two gold medals and received an honourable mention at the Three Country Grand Circuit 2020 international photo contest. Photo courtesy of the artist
The black-and-white photo, entitled Những Thiên Thần Tây Nguyên (The Angels of the Central Highlands), depicts children in the Central Highlands of Vietnam under the protecting arms of a village chief. It was taken in 2020.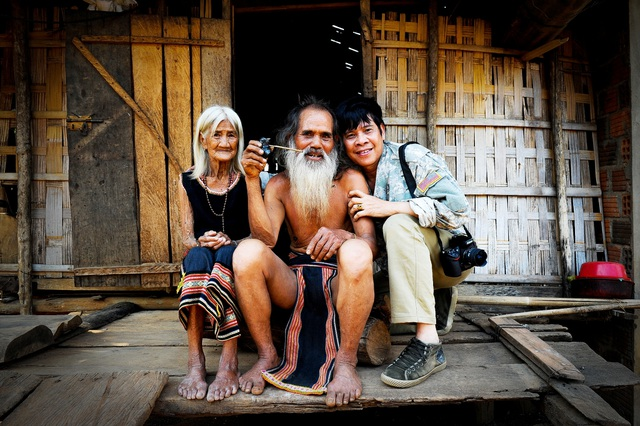 Photographer Ninh Manh Thang (Photo: Dantri)
The theme behind the image is to send a message of the need to protect children to secure a brighter future, the photographer revealed.
"This is such a meaningful award for me that arrive right on the occasion of the traditional day of Vietnamese Cinema and Photography on March 15," Thang wrote on his Facebook account.
The Three Country Grand Circuit 2020 photo contest is organised by Ireland, Montenegro and Serbia, and sponsored by the Photographic Society of America (PSA).
This year's contest, the sixth of its kind, was open to both amateur and professional photographers worldwide and consists of 12 sections, all of which are digital.
Thang, a native of the northern province of Ninh Binh, is a member of the Vietnam Association of Photographic Artists (VAPA). The 63-year-old photographer has won many awards in both domestic and international contests in recent years.
Born in 1959, Ninh Manh Thang first pursued his photography through his works on capturing the natural beauty and heritage of Vietnam, which slowly made him fall in love with arts and devoted himself for this passion. His love is still for his hometown in Ninh Binh Province, and Vietnam's heritage.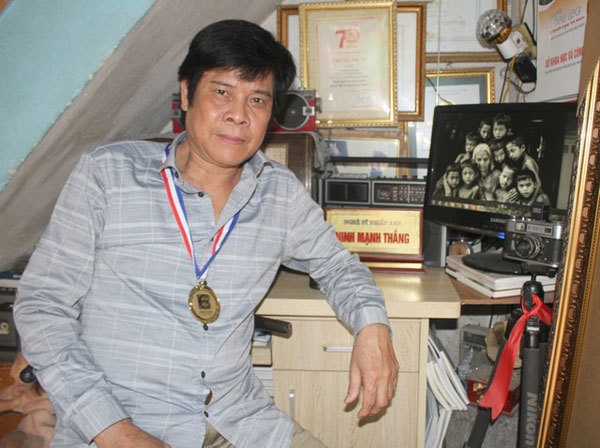 Thang, a photographer from Ninh Binh Province, has won many domestic and international contests. Photo vietbao.vn
Ninh Manh Thang is called "The Lone Wolf" by his friends, as he always works on his own, driving across the country and waiting silently for the perfect moment through his camera lenses. To Thang, art has to be unique, creative in its own way and idea. His photography looks simple, yet complicated and impressive not like any other works.
His albums, "Vẻ đẹp thiên đường ở Phong Nha - Kẻ Bàng" (The Heavenly Beauty of Phong Nha - Ke Bang) was one of his famous works, and helped him earn many notable awards and admiration from the young generation of photography.
Thang's dream is to see his beloved hometown becomes the World Heritage. His photography of Trang An Complex and Vietnam's natural and historical sites not only leave an impression in people's hearts, but also photograph lovers and foreigners.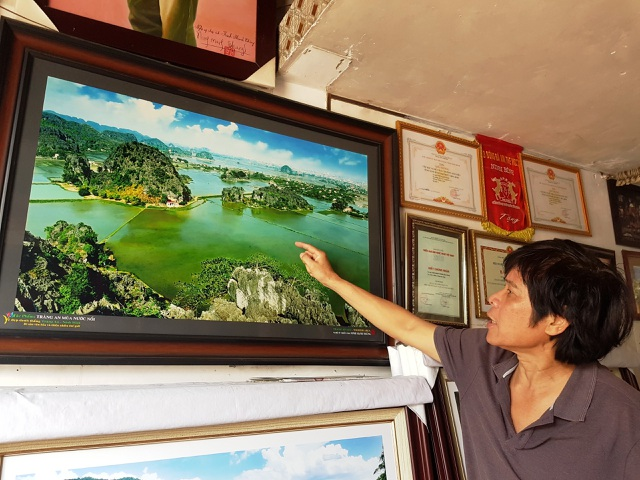 Ninh Manh Thang shows his photography of Trang An Complex (Photo: Dantri)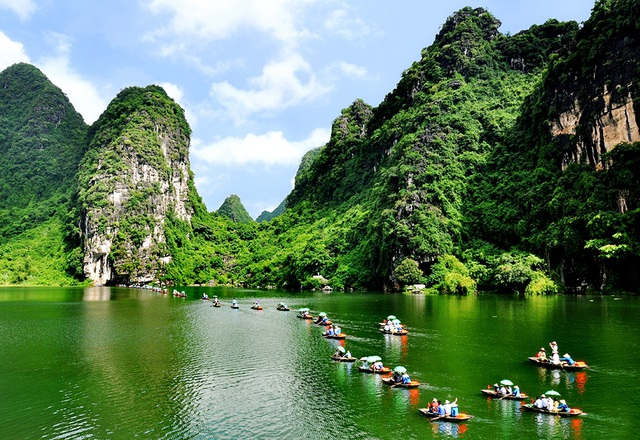 Photo: Ninh Manh Thang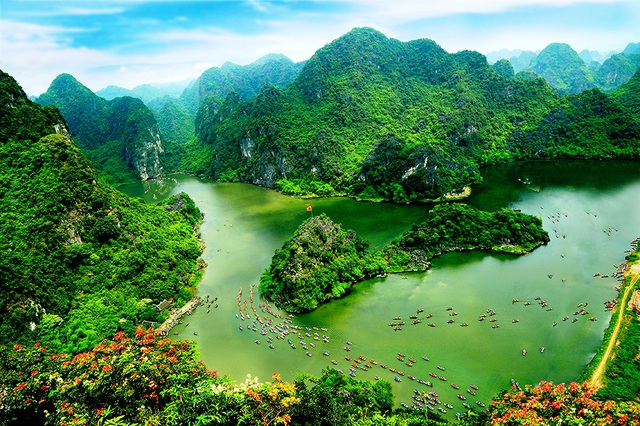 Photo: Ninh Manh Thang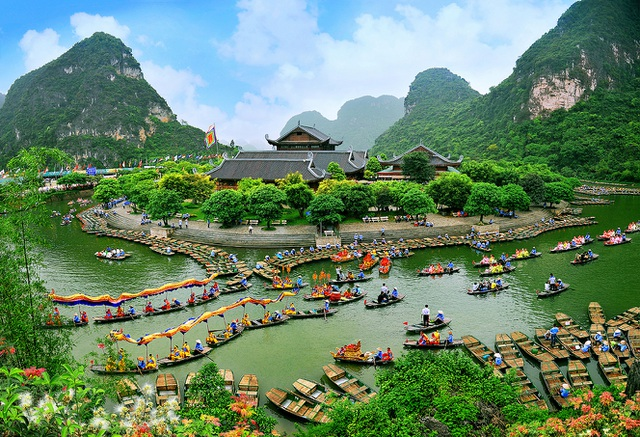 To capture these unique moments, Ninh Manh Thang had to climb up the rocky mountain path to take the pictures with his camera (Photo: Ninh Manh Thang)