Vietnamese Scientist Creates Insulation Material from Waste
Professor Nguyen Dang Mao, 34, develops new insulation materials from waste wood, bamboo fibers, straw and canola to help reduce CO2 emissions.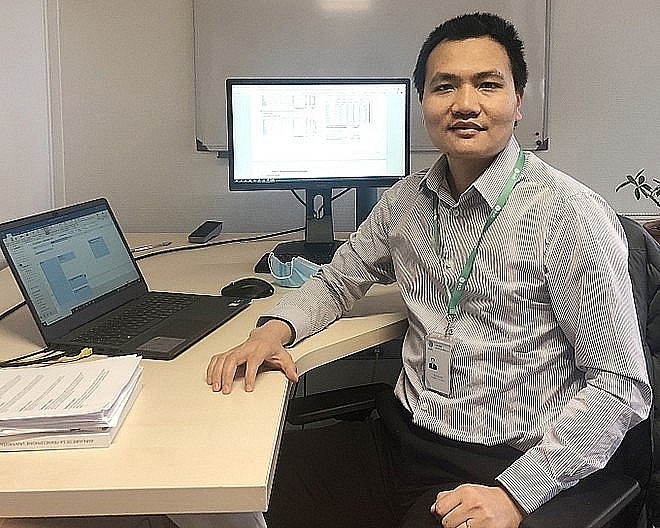 Dr. Nguyen Dang Mao in the office at Ecole Supérieure du Bois, Nantes, France
Generation Alpha is the name for children born between 2010 and 2025.
Do Duy Minh Khang, a student at Newton5 School (Hanoi) is one of the children of this Alpha generation. At the age of 11, he already knew 6 programming languages, designed his own website to learn English for free and received a "Talent Development" scholarship.
In 2014, Nguyen Dang Mao was interested in finding new ways to make environmentally friendly insulation materials. At that time, he started doing doctoral research at Savoie Mont Blanc University, France.
His chosen topic is to use natural plant fibers from agricultural by-products such as wood fibers, bamboo fibers, flax fibers, canola and waste wood to create new types of insulation materials for application in the construction field.
He said the data was also used by the team to develop models to simulate, calculate and predict the heat and moisture transfer capacity of materials when applied in real life in large sizes such as on walls or houses.
"These materials have practical applications thanks to their ability to regulate moisture and their low thermal conductivity," he said.
He said that because of its plant origin, the material has the ability to absorb or desorb moisture when conditions (temperature, humidity) change.
At the same time, the sheets of insulating material with high porosity can reduce thermal conductivity, thereby contributing to reducing heat loss to the outside. These materials also reduce CO2 emissions compared to traditional insulation materials.
After nearly seven years of research, the team has now created a product and is working with businesses to accelerate commercialization.
"In the future, this is a potential material to replace petroleum-based insulation that causes environmental pollution and is non-renewable," said Associate Professor Mao.
Dr. Mark Irle, senior researcher at LIMBHA Laboratory, Ecole Supérieure du Bois, Nantes, France, evaluated Dr. Mao's insulation from waste wood and natural plant fibers as groundbreaking, because they are sustainable development materials, with practical application and high efficiency.
"The designs take advantage of the material's thermal and moisture efficiency to significantly reduce energy consumption and improve occupant comfort, while maintaining the structural integrity and aesthetics of the building," said Mark Irle.
According to Dr. Lorena Freitas-Dutra, Picardie Jules Verne University, experts around the world are looking for ways to reduce carbon emissions, whereby bio-based insulation materials applied in construction are of great interest.
She said that the research had a strong impact on "global energy issues, public health and sustainable development in the context of climate change today."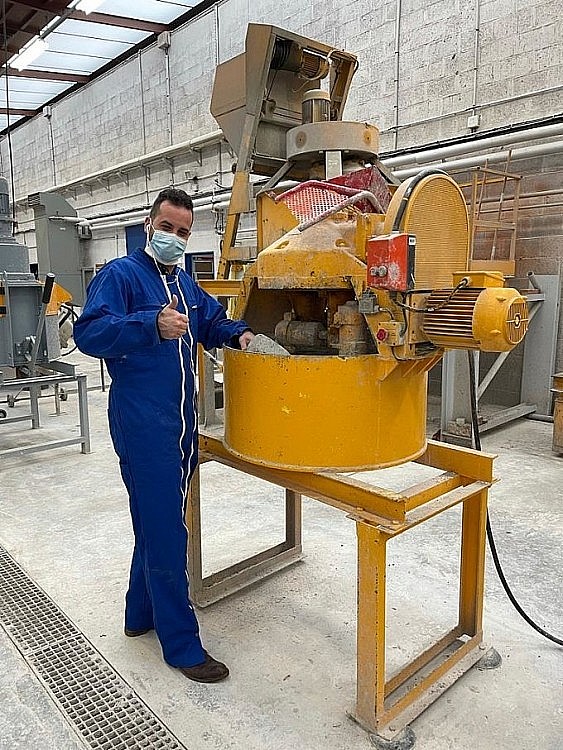 French PhD student, Nils Frantz was co-guided by Dr. Nguyen Dang Mao for his second year doctoral thesis.
Currently, Mao holds the position of Associate Professor in charge of energy and heat in construction at the Ecole Supérieure du Bois, Nantes.
This is one of the two oldest schools made of wood and environmentally friendly materials in France (since 1934).
Besides teaching, he participates in many collaborative projects with large French laboratories and research institutes.
"The results from these studies are being put to use by French construction companies, including in insulation," he said.
He said the group continued to develop research on insulation materials from waste wood and other natural fibers, promoting practical applications.
Nguyen Dang Mao currently owns an international patent for manufacturing amorphous silica particles at small sizes for application to increase the mechanical properties of polymer nanocomposites.
He has more than 30 articles and book chapters published in international scientific journals. In addition, he also holds the position of deputy editor and member of the editorial board of a number of prestigious international journals in his field.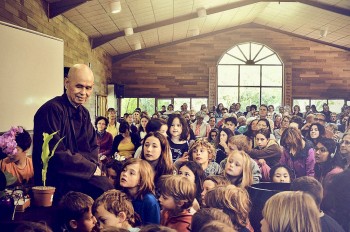 Viet's Home
The master of meditation "passed away peacefully" at the Tu Hieu Temple in Hue – where his spiritual journey began and Vietnam's Buddhist heartland, the Plum Village Community of Engaged Buddhism said.