Vietnamese Seedless Lychees Reach Out To Japan and UK
An initial batch of seedless lychees grown in the north-central province of Thanh Hoa has been shipped from Vietnam to Japanese and UK consumers.
According to the plan, more than one ton of seedless lychees cultivated by Ho Guom - Song Am High-tech Agriculture Co., Ltd in Thanh Hoa were exported to these demanding markets on Monday.
The provincial Department of Agriculture and Rural Development revealed that these seedless lychees have fully met VietGAP and GlobalGAP farming requirements to ensure they are up to the stringent regulations set by importers.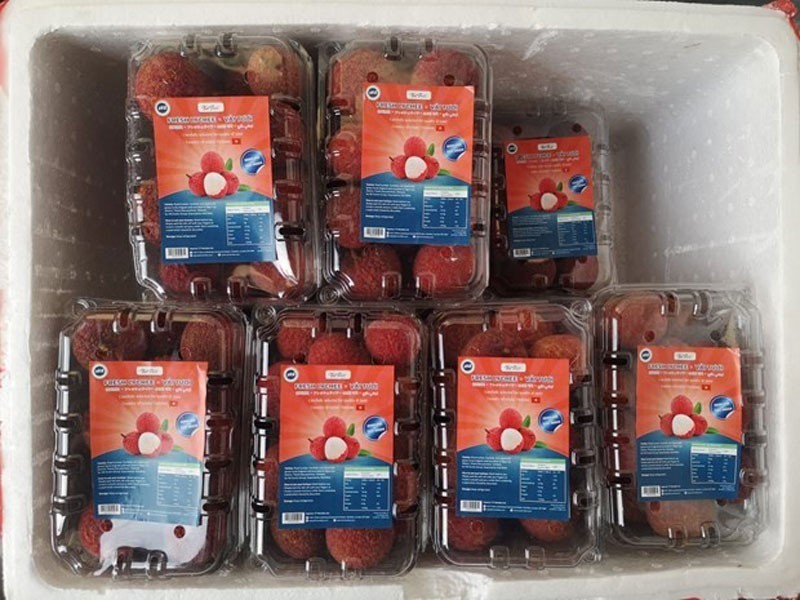 Vietnam's seedless lychees are now available in the UK. Photo: VNA
A representative of Ho Guom - Song Am High-tech Agriculture Co., Ltd stated that this marks the first year that the company has harvested the juicy fruit with an estimated output of roughly 20 tonnes. Currently, the wholesale price for a kilo of seedless lychee stands at roughly 170,000 VND (7 USD).
At present, the company's seedless lychees have made their presence in major domestic markets such as Hanoi and Ho Chi Minh City. The shipment of the initial batch of seedless lychees to the Japanese and UK markets is expected to pave the way for the export of other local agricultural products in the near future.
The first batch of Vietnamese seedless lychees arrived in the UK on June 16, becoming the fourth specialty fruit of Vietnam exported via the official channel to the demanding market this year.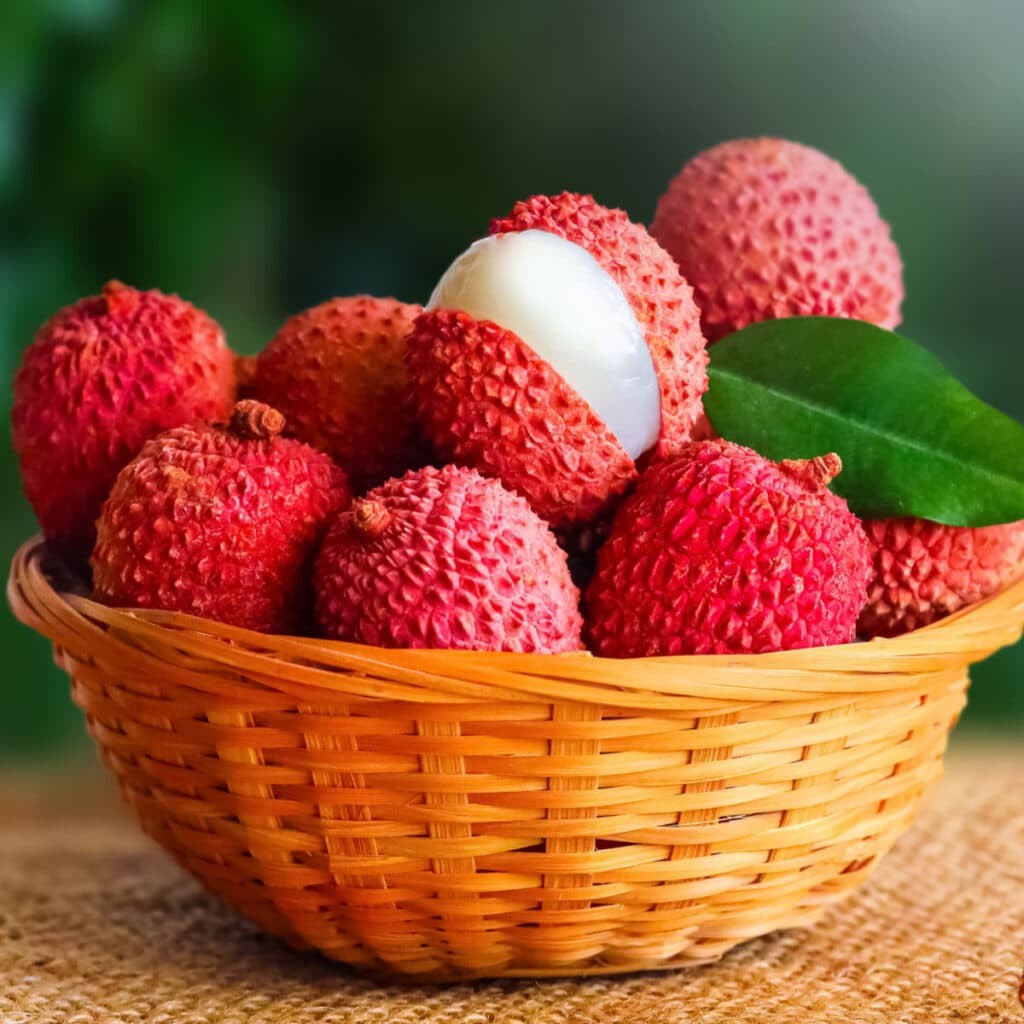 Photo: Insanely Good Recipes
The batch was imported by TT Meridian – a distributor of Vietnamese lychees and agricultural products in the UK. The seedless lychees were grown in the north-central province of Thanh Hoa's Ngoc Lac district.
Thai Tran, managing director of the company, said the retail price of the seedless lychee ranges from 16-18 GBP per kg, 3-4 GBP higher than the normal one.
If its quality and price are welcomed by the UK market, the company will import about one tonne a week in June and July – the harvest season of lychees in Vietnam, he noted.
He said that the company's whole process from harvesting the fresh fruits at farms in Vietnam to selling them in the UK takes only 36 hours.