It is reported by VOV that Bui Hong Duc from Hanoi University of Science, High School for Gifted Students under Vietnam National University won a gold medal, four others of Hanoi won silver medals and a student from Tran Phu High School for gifted students (Hai Phong) secured a bronze medal. All students participating in the contest are in 11th and 12th grade.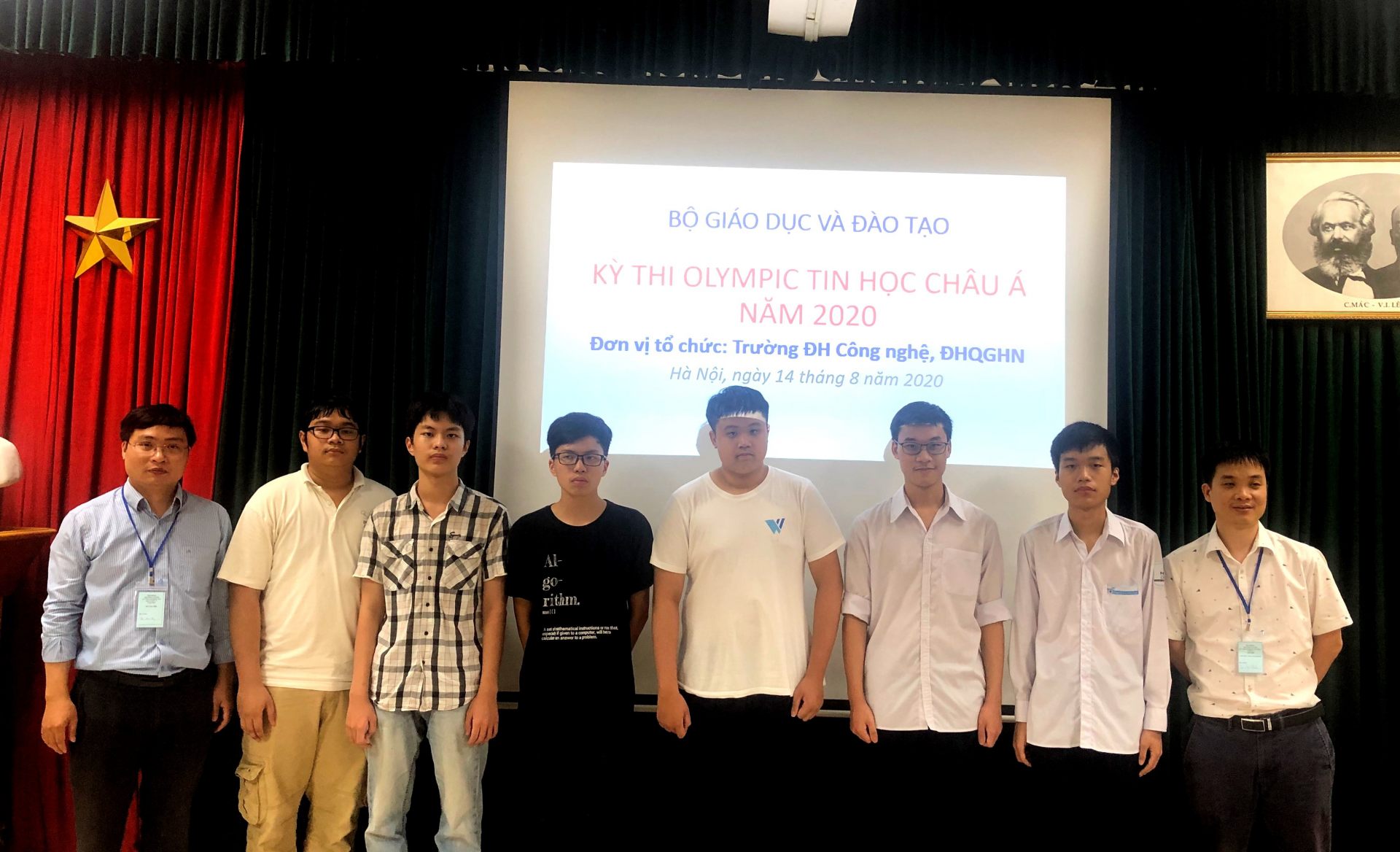 All six students won prizes Photo: VOV
The Asia-Pacific Informatics Olympiad 2020 was held online by Indonesia due to the complicated development of COVID-19. The event attracted the participation of 241 contestants from 33 countries and territories. Vietnam joined the network at the University of Engineering and Technology, Vietnam National University under a strict monitoring system of the organizing board.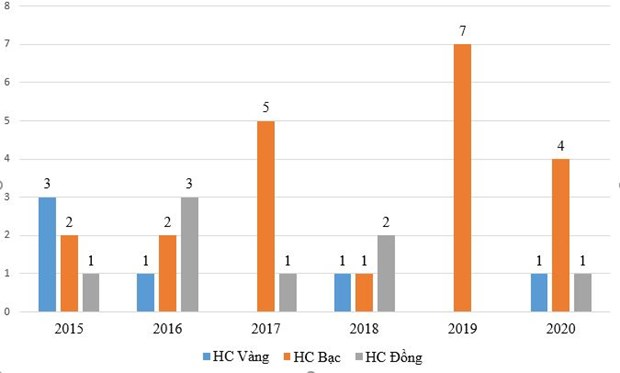 The results of Vietnamese team at Asia-Pacific Informatics Olympiad in the last five years Photo: Vietnamplus
In 2019, the Vietnam Olympic Informatics team won seven silver medals. The best result of the team was in 2015 with three gold medals, two silver medals, and one bronze medal.
Last month, all four Vietnamese students competing in the International Chemistry Olympiad 2020 in Turkey also won gold medals which was the highest-ever result gained by the Vietnamese team so far.
Four students in the team are Ly Hai Dang, a 12th grader from Hai Phong city's Tran Phu High School for the Gifted; Nguyen Hoang Duong, an 11th grader from the Natural Science High School for Gifted Students under Hanoi National University; Pham Trung Quoc Anh, a 12th grader from the Phan Boi Chau High School for the Gifted in central Nghe An province; and Dam Thi Minh Trang, a 12th grader from northern Nam Dinh province's Le Hong Phong High School for the Gifted.
The outstanding results of Vietnamese team in these two contests demonstrate the efforts of students as well as schools amid the complicated development of the COVID-19 epidemic.
Malie Nguyen