Vietnamese trade revenue estimated to exceed US$336.2 billion in 8 months
According to the General Statistics Office, Vietnamese import-export turnover is estimated at US$336.32 billion in the first eight months. This is an annual reduction of 0.3%.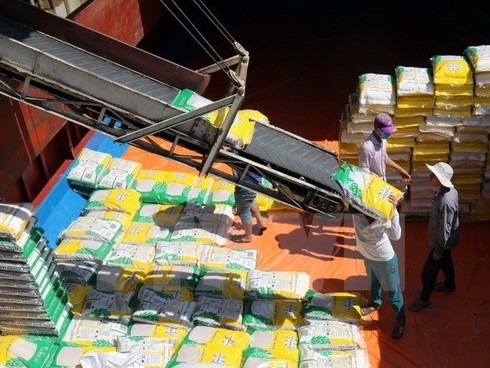 (Photo: VOV)
Until now, Vietnam has been a bright spot with its export and import values reaching US$60.8 billion and US$72.05 billion, both recording on-year increases of 15.3% and 2.9%, according to VOV.
The export turnover over the past eight months was about US$174.11 billion. 27 products reeled over US$1 billion each. They included phone and components (US$31.5 billion); electronic devices, computers and components (US$27.6 billion); and apparels (US$19.2 billion). However, most of agricultural products saw a reduction in their export revenue.
Significantly, the US was the biggest importer of Vietnam, purchasing goods worth US$46.7 billion, an annual growth of 19%. The market was followed by China (US$27 billion), the EU (US$22.9 billion), the Republic of Korea (RoK) (US$12.6 billion), and Japan (US$12.5 billion).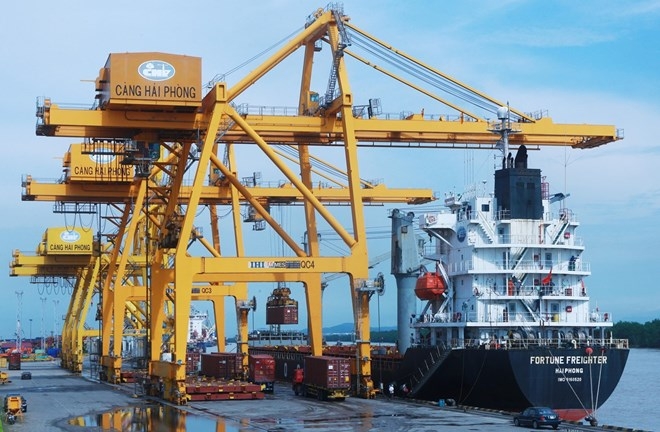 (Photo: Tuyen Quang News)
Vietnamese economy continued to be a bright spot with the export turnover over the past eight months to increase by 15.3% and the import increasing by 2.9%. The export value of the foreign-invested sector (including crude oil) decreased 4.5%, import decreased 6%.
In Vietnam, the group with export turnover of over 1 billion USD has 27 items, accounting for 89.7% of total turnover. In which, 5 items of over 10 billion USD include phones and accessories with export value of 31.5 billion USD; electronics, computers and components reached 27.6 billion USD; textiles and garments reached 19.2 billion USD; machinery, equipment, tools and spare parts reached USD 15.1 billion and footwear reached USD 10.9 billion.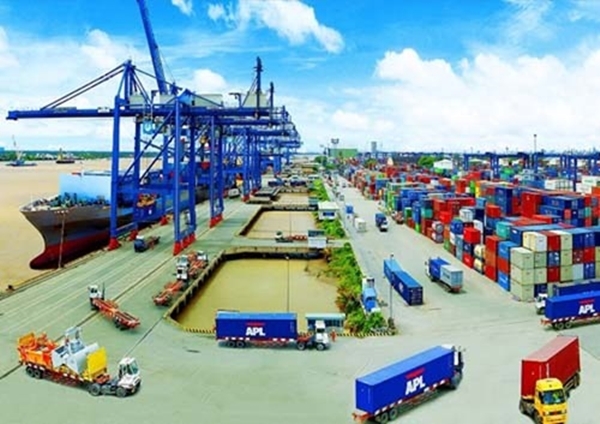 (Photo: CafeF)
Currently, the group of materials for production is estimated at nearly USD 152 billion, down 1.7% over the same period last year and accounting for 93.5% of total import turnover. Consumer goods import value is estimated at more than 10 billion USD, down 9.2%.
At present, the US is still the largest export market with the turnover of 46.7 billion USD in 8 months, up 19% over the same period last year. Next is China with 27 billion USD, up 13%, EU market with 22.9 billion USD, down by 4%.
With a turnover of about 49.3 billion USD, China is the largest import market of Vietnam. Next, South Korea ranks second with an import turnover of 28.7 billion USD, ASEAN 19.4 billion USD, and the US reached 9.4 billion USD, reported by VnExpress.
Especially, Vietnam's import was estimated at US$162.21 billion, down 2.2% annually. Vietnam spent US$151.6 billion and US$10.55 billion on buying production materials and consumer goods overseas, down 1.7% and 9.2% on year.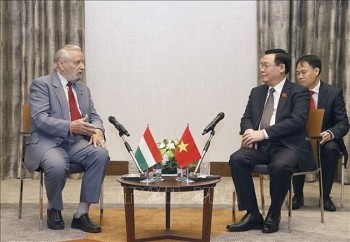 Overseas Vietnamese
National Assembly (NA) Chairman Vuong Dinh Hue received a delegation of the Hungary-Vietnam Friendship Association led by its President Botz László in Budapest on June 27.