Vietnamese truck deaths: Voice message recorded by victims revealed to court
A desperate voice of message recorded by an illegal immigrant on a truck trailer was played in court.
Three recordings intended for victims' families inside the locked trailer were revealed
A stunned court at the Old Bailey heard victims gasping for breath, coughing and crying on three recordings intended for their families, but never sent because there was no network coverage inside the locked trailer on board a North Sea ferry, reported Sky News.
In Vietnamese one victim tells his wife and children: "I'm so sorry, I can't take care of you. I can't breathe. I want to come back to my family. Have a good life."
Another victim says his name and his home province and then: "I can't breathe. I'm sorry, I have to go."
There are other voices in the background, one saying: "Come on everyone, open up, open up."
In a video recording in the pitch black of the locked trailer another voice says: "It's not my fault."
The recordings were played at the start of a three-day hearing in which eight men will be sentenced for their roles in the smuggling gang.
Prosecutor Jonathan Polnay said they ran "a sophisticated, long-running and profitable" people smuggling operation.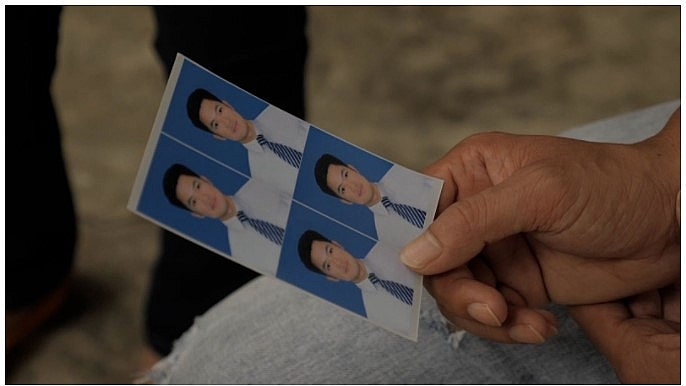 A photo of one of the migrants who died in the lorry in Essex. Photo: Sky News
There were at least six similar operations before the tragedy, he said.
He said: "There is an irresistible inference that there were more events than those that were fortuitously detected."
On October 23, 2019 emergency services rushed to an industrial park in Grays, Essex after a lorry was found containing the Vietnamese migrants, Essex Live reported.
The men, women and children had suffocated in sweltering temperatures in the lorry's sealed container as they were shipped from Zeebrugge to Purfleet in Essex. They were trapped for almost 12 hours without fresh air as temperatures reached an "unbearable" 38.5C. A ringleader of the people-smuggling ring responsible for their deaths closed his eyes in the dock as his victims' final agonising gasps were heard for the first time at the Old Bailey.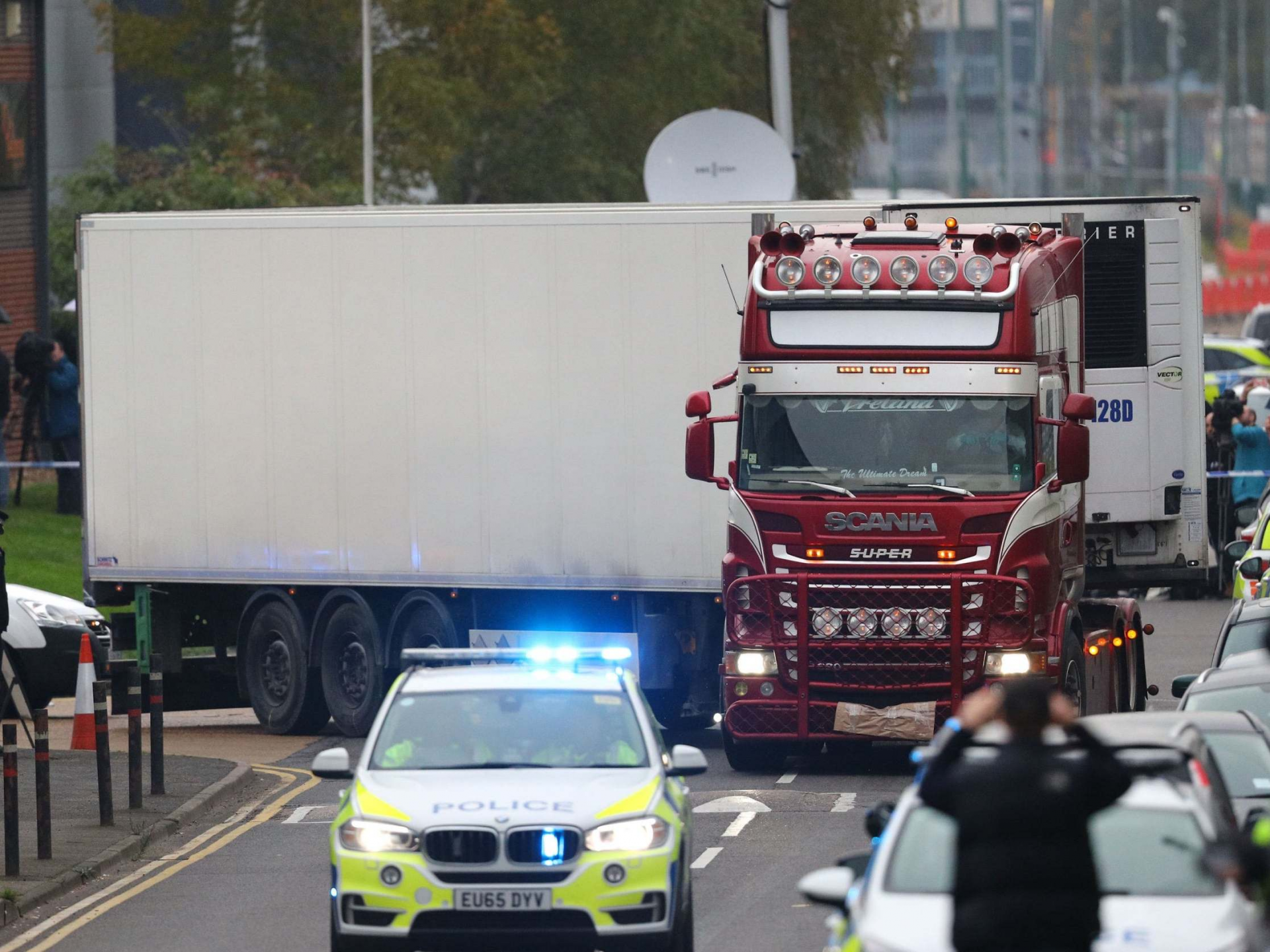 Thirty-nine people were found dead in the lorry in Grays, Essex(PA)
Heartbreaking victim impact statements from relatives
The prosecutor also read out victim impact statements from relatives of those who died.
Many of them lost the family breadwinner, others were left with big debts after borrowing money to finance the trip.
Nguyen Van Hiep was 24 when he flew to Russia as a tourist, then worked in Germany before trying to get into the UK.
He paid £4,000 on five attempts to hide in the canvas hood of a lorry, before asking his father to borrow £10,000 for another bid to cross the North Sea, said the prosecutor.
His mother Pham Thi Luu said in a statement that the family still owed £8,200 and added: "My son's death makes the family in great pain. I have many diseases and no job."
Ngoc Nam, 28, paid £3,000 to fly to Romania to work as a bricklayer, then spent another €7,000 (£6,300) travelling to a new job in Germany.
He told his wife the fee for his lorry journey to the UK would have to be paid on his safe arrival, but he didn't say how much.
His family said in a statement: "Nam's death in the UK causes mental breakdown to our family. The family still owes the amount we borrowed to pay for his trips to Romania and Germany."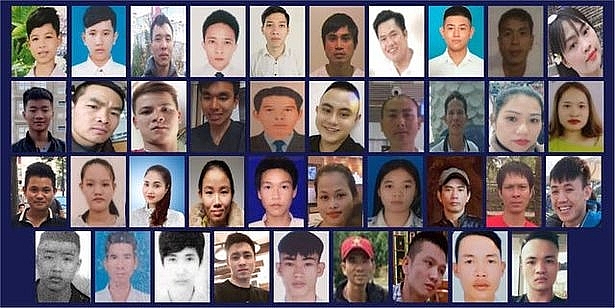 The 39 men women and children found dead in the back of the lorry (Image: Essex Police/ PA)
Nguyen Dat Anh lost his 41-year-old mother Phan Thi Thanh in the tragedy after she sold the family home and left him in Vietnam with his godmother.
He said his mother left Vietnam in July or August and phoned him two days before the fateful journey to tell him she was heading to England.
He said when he heard the news: "My mum didn't tell me anything about her plan to come to the UK. I was very shocked, very sad and I was crying a lot."
He now lives with his father in the UK, but misses his mother greatly and added: "I feel heartbroken with my mum not around, but I have my dad beside me now. I miss mum so much, I miss the foods she cooked and her care."
The gang charged life imprisonment after unconvinced explanation
4 members of the gang face life imprisonment after admitting or being convicted of manslaughter of the lads, ladies and youngsters who died.
Irish haulier Ronan Hughes and lorry driver Maurice Robinson, who collected the trailer at Purfleet dock, had pleaded responsible to manslaughter and other people smuggling.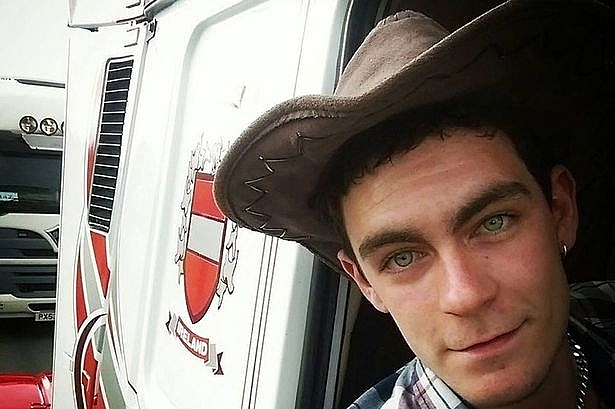 Maurice Robinson, 25, from Northern Ireland (Image: Mirror Online)
Lorry driver Eamonn Harrison and Romanian Gheorge Nica had been convicted of manslaughter after a 10-week trial late final 12 months.
A UK court has found two men guilty of manslaughter following the deaths of 39 Vietnamese migrants, who were found dead in the refrigerated container of a truck in Essex, England in October 2019, CNN reported.
Two drivers were also found guilty at the Old Bailey of conspiring to transport Vietnamese migrants from northern France to Britain. The verdicts came at the end of a trial that exposed for the first time a complex and lucrative operation that has for years illegally brought Vietnamese people into the UK.
Eamonn Harrison, 23, a lorry driver from Northern Ireland, and Gheorghe Nica, 43, the coordinator of the operation, from Romania, were found guilty of manslaughter. Another Northern Irish lorry driver, Christopher Kennedy, 24, and Valentin Calota, 38, a pickup driver from Romania, were both convicted of conspiring to smuggle people into the country unlawfully, The Guardian reported.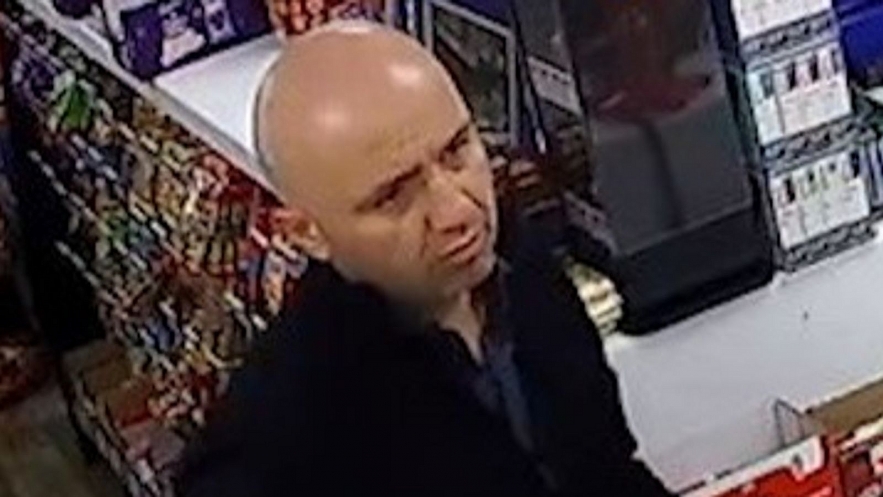 Gheorghe Nica pleaded not guilty to the manslaughter of the migrants. Photo: Sky News
The court heard how young lorry drivers from a rural area of Northern Ireland were recruited to work for Hughes, an Irish haulier, who alternated between legitimate shipments of waffles, soft drinks and wine from warehouses across Europe and illegal smuggling of alcohol, cigarettes and people.
He often undercut other haulage firms to secure legitimate work so he was able to appear to be running a reputable business. The drivers claimed in court that although they were knowingly involved in smuggling illegal items, they had no idea there were people in the containers, but the jury was unconvinced.
Mr Polnay stated Hughes was a ringleader, offering lorries and drivers and reserving ferry crossings for the smuggling operation.
He stated Nica was an organiser who mounted onward transport for migrants after they had been collected from the ferry port.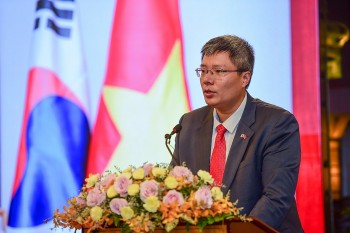 Viet's Home
Tran Hai Linh, member of the Central Committee of the Vietnamese Fatherland Front, chairman of the Vietnam-Korea Business & Investment Association (VKBIA) shared with the Vietnam Times about strengthening the capacity to promote Vietnamese culture to the world.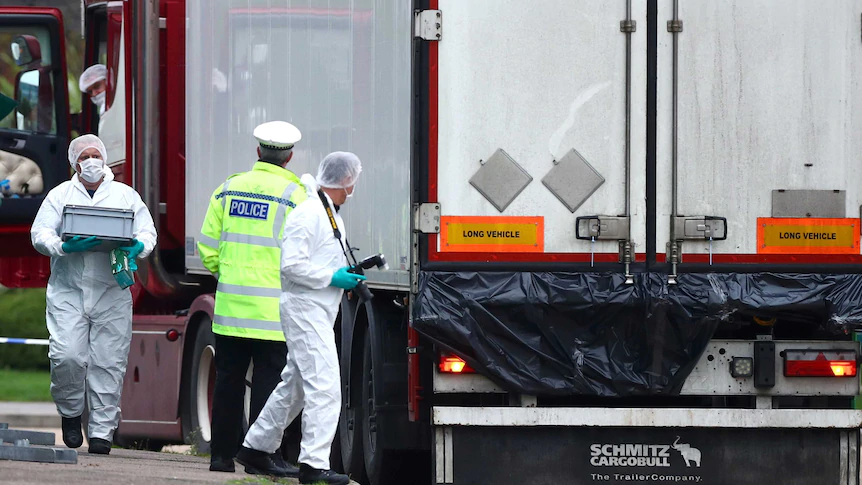 World
June 13, 2021 | 07:57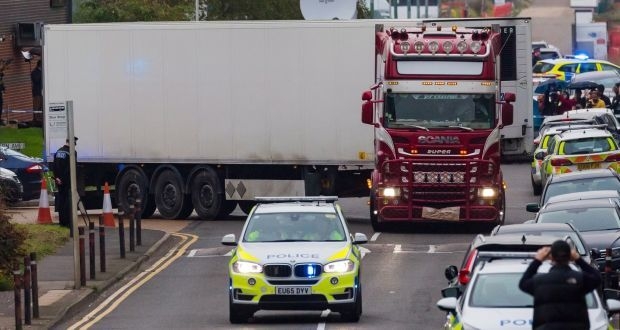 World
May 28, 2020 | 08:46