Vietnamese tycoons buys iconic building overlooking Sydney Opera House?
The Sydney Morning Herald has conducted an investigation on former banker Jean-Dominique Huynh, the reclusive buyer of the controversial Sirius building which is located in a prime location at the foot of Habour and overlooks the iconic Sydney Opera House. The businessman was revealed to have a family connection with Vietnamese billionaires and an Instagram influencer.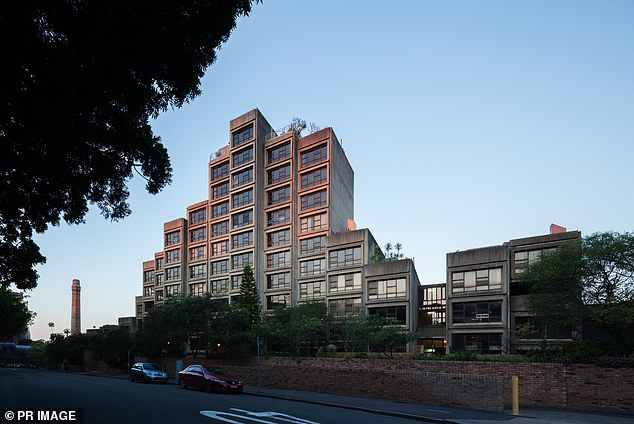 The iconic Sirius building (pictured) has remained unoccupied since the last public housing resident moved out in early 2015. The tower was sold for $150million last June.
Until now, little was known about the buyer who snapped up the iconic public tower in The Rocks in the foot of Sydney Harbour and overlooking Sydney Opera House for $150 million a year ago.
The 36-year-old Jean-Dominique Huynh from Vaucluse will sculpt the harbor skyline as he transforms the building into high-end apartments while preserving its brutalist facade.
The sale of the Sirius was meant to end years of controversy over its future.
But the sale to a virtually unknown company raised eyebrows following an extended government tender demanding bidders demonstrate their ability to deliver "a project of a similar scale" and that they had the experience to ensure the government was not exposed to "unnecessary risk".
While a wall of government secrecy still surrounds the building's buyer, a Herald investigation can reveal Mr Huynh's links to Vietnamese billionaires and venture capitalist Mark Carnegie, fireworks in court over one of his only public development attempts and questions over government probity checks on the sale - which is still yet to settle 12 months later.
Freedom of information documents shows the extent of the NSW government's due diligence on Mr Huynh consisted of staffers doing Google searches to see if he appeared in any media stories or ICAC inquiries, buying a credit risk report and asking Fair Trading if it had complaints about him.
There were no red flags but the documents cautioned: "In the case of overseas developers, we have little visibility of media coverage in their home markets".
There is no suggestion that there was any negative media coverage about Mr Huynh in any other country.
The Herald has established that Mr Huynh has quietly amassed a fortune that has parachuted him from a middle-class upbringing in Sydney's north-west to a mansion on the Vaucluse waterfront.
Mr Huynh garages a McLaren supercar at the $4.2 million residences, marketed as "a taste of Palm Springs in an elite harbor enclave".
The controlling stake in the property is held by his wife, Rianna Huynh.
Mr Huynh believed to have an affinity with Vietnam's fashion powerful duo
The couple is Johnathan Hanh Nguyen, one of the most influential men in Vietnam and his actress-turned-entrepreneur wife, Le Hong Thuy Tien.
The pair have made their fortune selling luxury goods to the burgeoning ranks of Vietnam's super-rich through their company Imex Pan Pacific Group (IPPG).
IPPG holds the lion's share of distribution rights in Vietnam for luxury brands - including Chanel, Versace, and Rolex - bankrolling the couple's glamorous lifestyle in Ho Chi Minh City.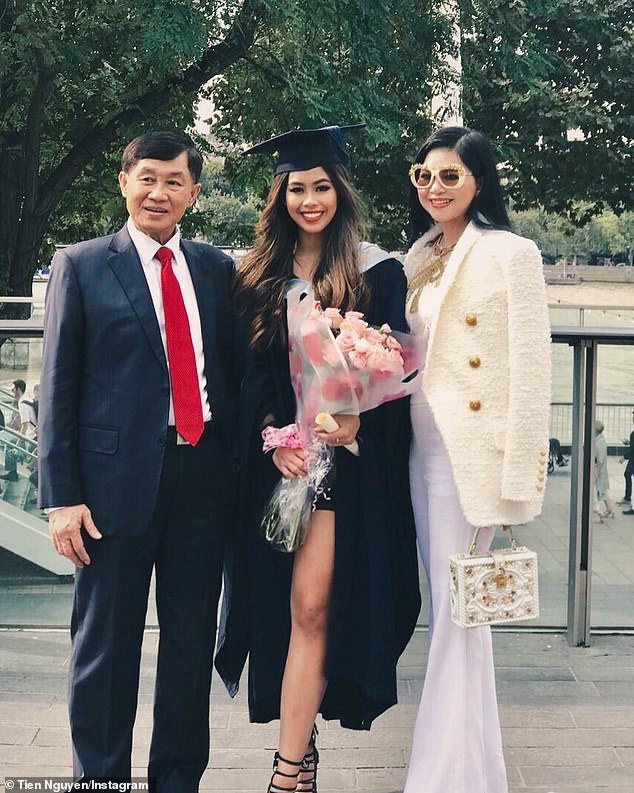 Sirius' buyer Jean-Dominique Huynh has family connections to fashion mogul billionaires Johnathan Hanh Nguyen and wife, Le Hong Thuy Tien, pictured with daughter Tien (centre).
Their daughter Tien "Jacqueline" Nguyen, a social media influencer, who has thousands 215,000 followers, made global headlines after she contracted COVID-19 in London.
She was reportedly flown back to a Vietnam hospital in a chartered jet at a cost of US$360,000.
The family's opulent mansion on the Saigon River is flanked with gold statues, home to an army of housemaids and a fleet of Rolls Royces and Bentleys.
In a rare interview, Ms Thuy Tien told the Guardian that the couple mined the rare white marble used to construct the residence themselves.
It was there that Mr Huynh's Sydney-based brother and his family celebrated Vietnamese Lunar New Year in February.
Social media postings of Mr Huynh's niece show her reunited with "cousin" Jacqueline, popping champagne at an end of year extravaganza for IPPG and attending family dinners on the terrace of the Saigon mansion.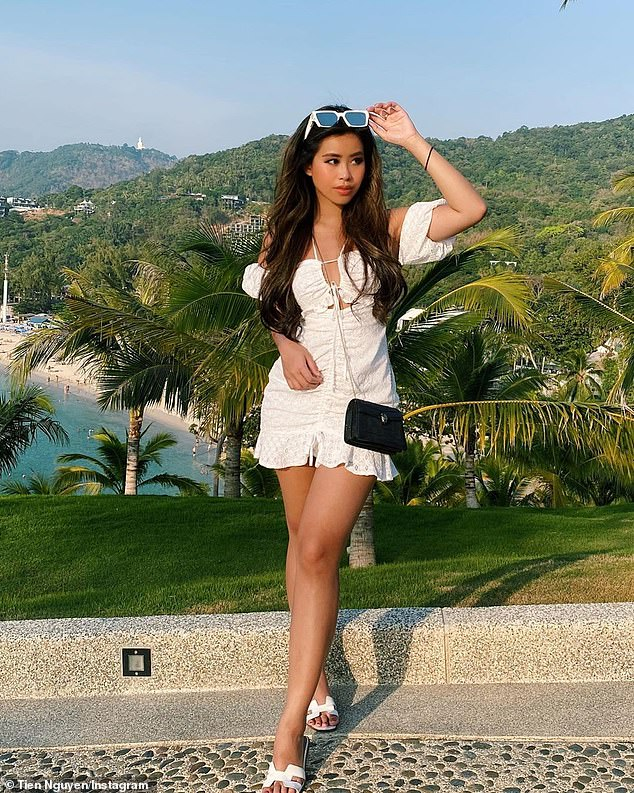 Tien Nguyen (pictured) is the daughter of Vietnamese fashion moguls Johnathan Hanh Nguyen and Le Hong Thuy Tien.
According to Daily Mail, a NSW Department of Planning spokesperson told the publication its checks revealed JDH Capital had the 'credibility, capability and capacity' and offered 'best value for money and economic benefits'. When the sale was announced last June, it was revealed the Sirius complex would be transformed into a luxury unit complex, adding 10 new apartments to the existing 79, along with retail and commercial spaces.
Mr Huynh declined to disclose investors involved in the sale, while his lawyer insisted there was 'no connection' to the Imex Pan Pacific Group.
JDH Capital development director John Green was also tight-lipped about the sale, citing strict confidentiality obligations.
'Sirius Developments Pty Ltd is excited to be working on this exciting project in Sydney's iconic Rocks area,' Mr Green said.
Opened in 1980, Siruis was put on the market for $100 million in December 2017.
The last Sirius resident, Myra Demetriou, then 91, moved out in February 2018 after a long-fought battle to stay after the NSW government revealed plans to sell the building to developers in 2014.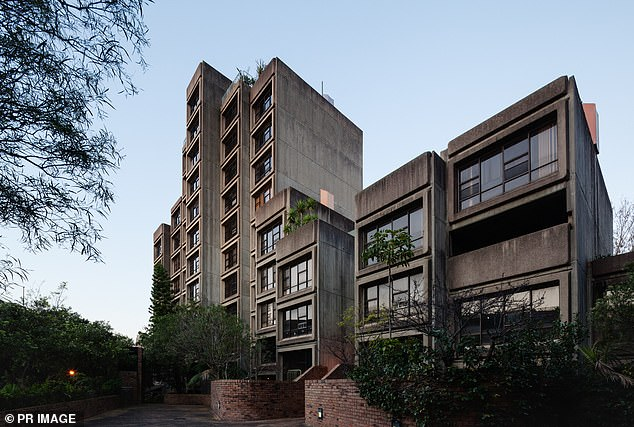 The iconic Sirius building will be transformed into a luxury unit complex
The legally blind great grandmother was the face of the long running Save Our Sirius community campaign which tried to save tenants from being evicted.
Ms Demetriou had lived on the top floor of the high-rise block for ten years before she was relocated to Pyrmont.
As the last resident to move out, a special farewell party attended by Federal opposition deputy leader Tanya Plibersek, Sydney Lord Mayor Clover Moore and state Sydney MP Alex Greenwich was held in her honour.
The mystery buyer has family connections to Tien 'Jacqueline' Nguyen (pictured), who is a social media influencer with 215,000 Instagram followers
'There's no use feeling sad about it, you've got to look to the future,' Mrs Demetriou told Daily Mail Australia in early 2018.
'The thing I'm going to miss the most is the friendships.'
Mrs Demetriou urged the NSW government at the time to keep public housing.
'We're going to end up the only city in the world without social housing. Even London and New York have it. We're not a poor country,' she said.
The Department of Family and Community Services was planning to use the proceeds from the sale of the building towards new homes for people on the waiting list for public housing.