Vietnamese Woman Quits Job, Backpacking 600 Days To Find Meaning Of Life
After two years working multiple jobs at a time, Thuy Trang realized she needed to slow down and enjoy life and adventure on the open road.
In March, 2018, the 23-year-old woman quit her desk job and went back to her room, packing her luggage to go on a backpacking trip. Starting from small trips to Ninh Binh, Ho Chi Minh City, and other iconic Vietnamese locals, Trang also expanded her journey to other countries such as Lao, Myanmar, Thailand, China and other Asian countries.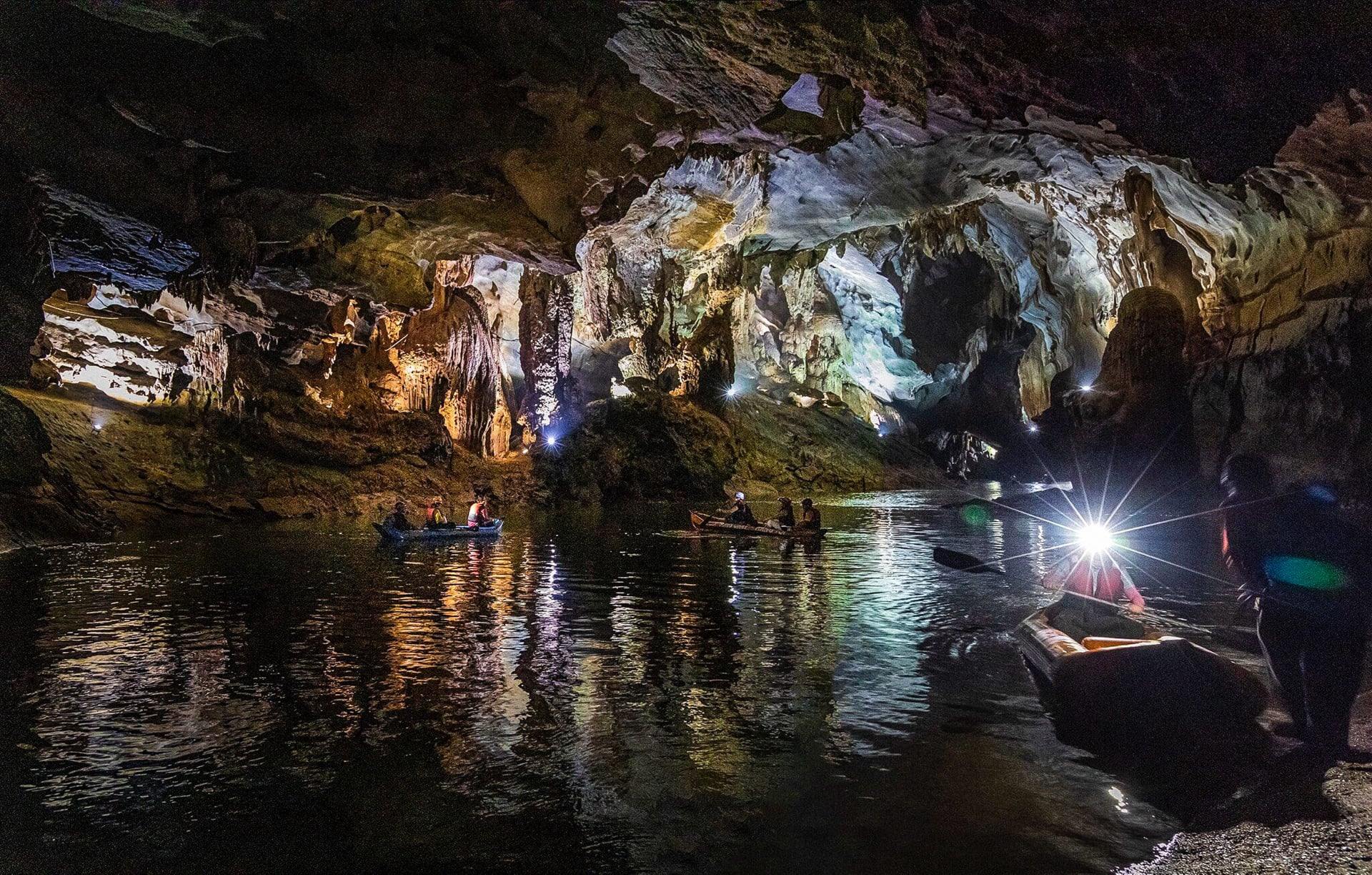 Inside Quang Binh Cave. Photo: NVCC
Trang came from an unwealthy family. When she was still a student at university, she worked hard to earn herself some small savings. There was a time she worked 4-5 jobs at a time, collaborating with online newspapers and writing marketing content. Being under a lot of pressure, she did not get enough sleep, her eyes were dry from looking at screen too much and bursted into tears after coming home from work because of exhaustion.
After talking and working with some travel bloggers, an drained Trang realized her years of youth and health were wasting away. In wake of several soul-sucking office jobs, she had lost her authentic, smiling self. From that moment, Trang was determined to quit her current jobs and planned a long journey on the road to find back her true-self and the real meaning of life that she learned from the trips.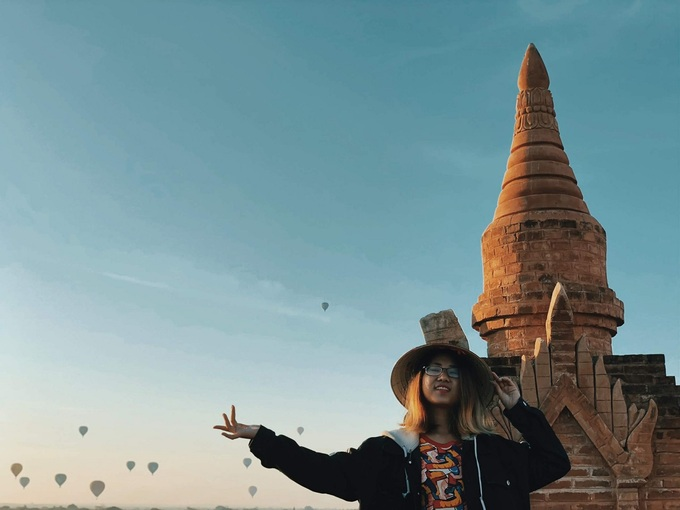 Thuy Trang in her Myanmar trip in January, 2019. Photo: NVCC
600 days of backpacking
In 2 years, Trang has been to 47 provinces, and 9 countries in Southeast Asia, including 12 times travelling to Thailand, 6 times to China and 11 times to Danang. She explained the reason why she came back to one place several times was because she was impressed by the culture and cuisine there.
Trang mostly travelled alone in her trips. Sometimes she had her close friends or family for companionship, but not everyone were willing to spend their time and money to go with her. Each time she travels abroad, she will stay for a few weeks before coming back to Vietnam.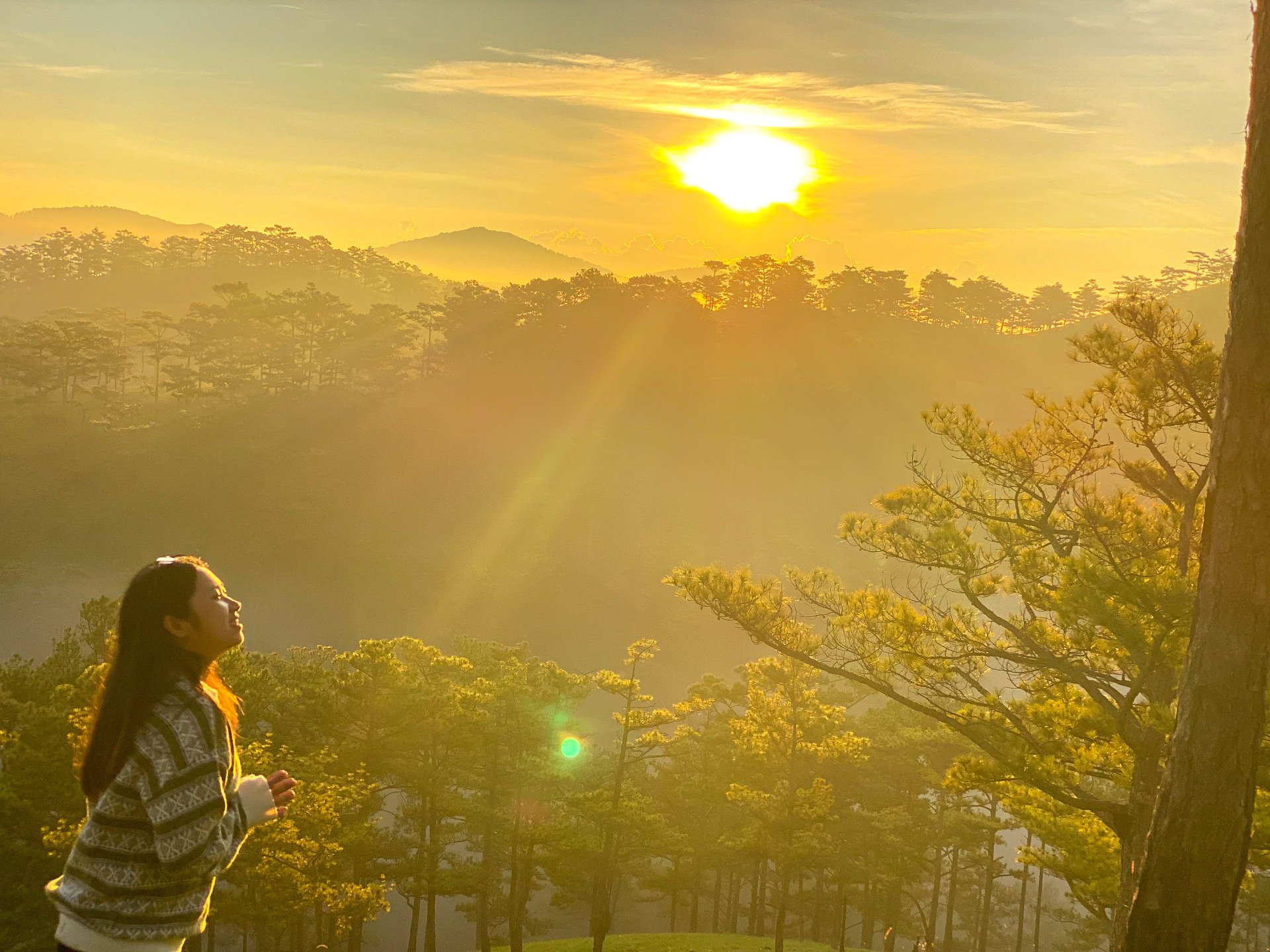 Photo: NVCC
To have enough money to maintain her trips, Trang have used all of her 2-year savings, and worked online to be able to travel and work at one time. Before the long trips, she also had a small expense saved in case of unemployment and emergency.
"A lot of people thought I must come from a wealthy family and is rich enough to travel that much, but my only secret is to save money and spend time away from all the works and stress," she said.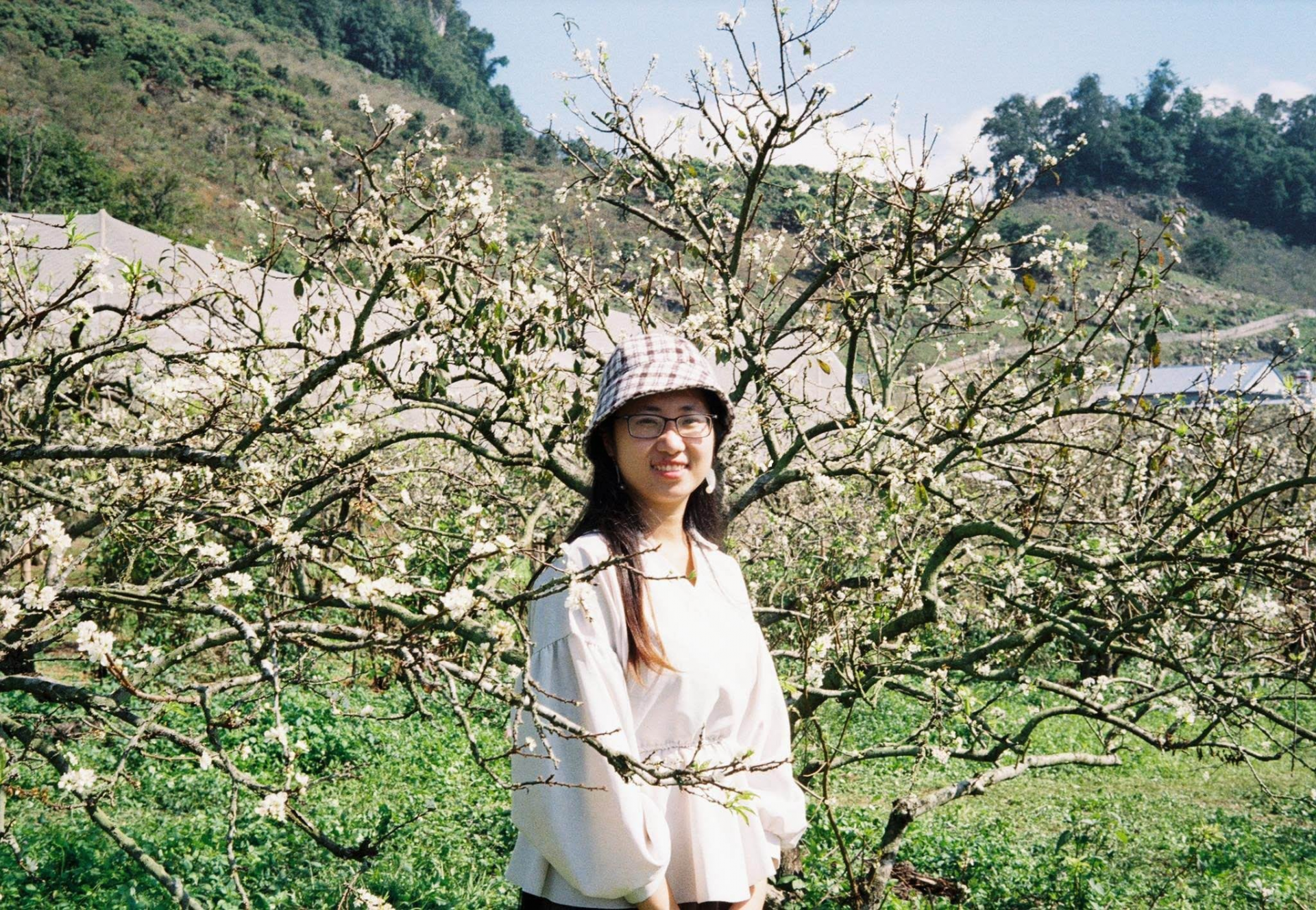 Plum flower season at Moc Chau. Photo: NVCC
When talking about her most memorable memory in those 600 days, Trang recalled her trip with her family to Bangkok in 2019. She lost her father while they were at crowded train station, and was extremely distressed as she looked for him for hours. The local people and safeguards offered to help her, but to no avail. Finally, she received a message on Facebook from a stranger, she was informed that her father was with a group of Vietnamese and was waiting for her.
"When I saw him in his favorite colorful shirt, I nearly cried with relief and happiness," Trang said.
In all the countries that she has set foot on, Trang said Thailand is where she had the greatest memories and experienced the most exciting events. Her English was not good, but it did not stop her from making new friends and talking to strangers. In the land of Golden Temples, Trang first saw 4,000 lanterns flying into the sky at Yi Peng festival in Chiang Mai, and heard stories of Uncle Ho told by local people when she came to Udon Thani.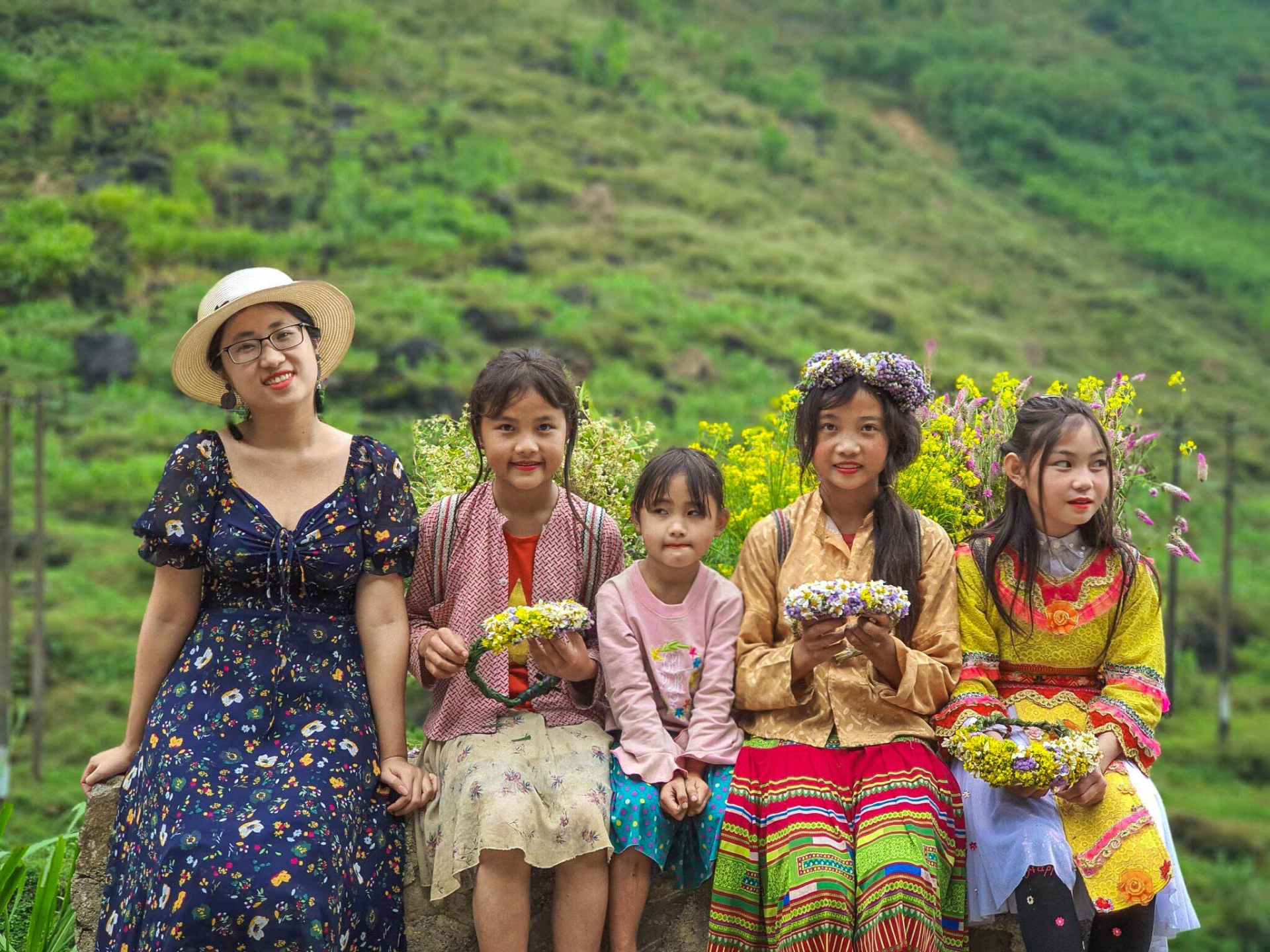 Quynh Trang with little children at Sapa. Photo: NVCC
Trang said, after 600 days of travelling, she has met a lot of people and had beautiful friendships from all over the world. She admitted she was scared to talk to strangers before, but now she has been more open with others.
The adventures continues for the well-traveled Trang. Her journeys across the contient allow her to become more confident, after filing her life with the excitement and beauty of Asian travel.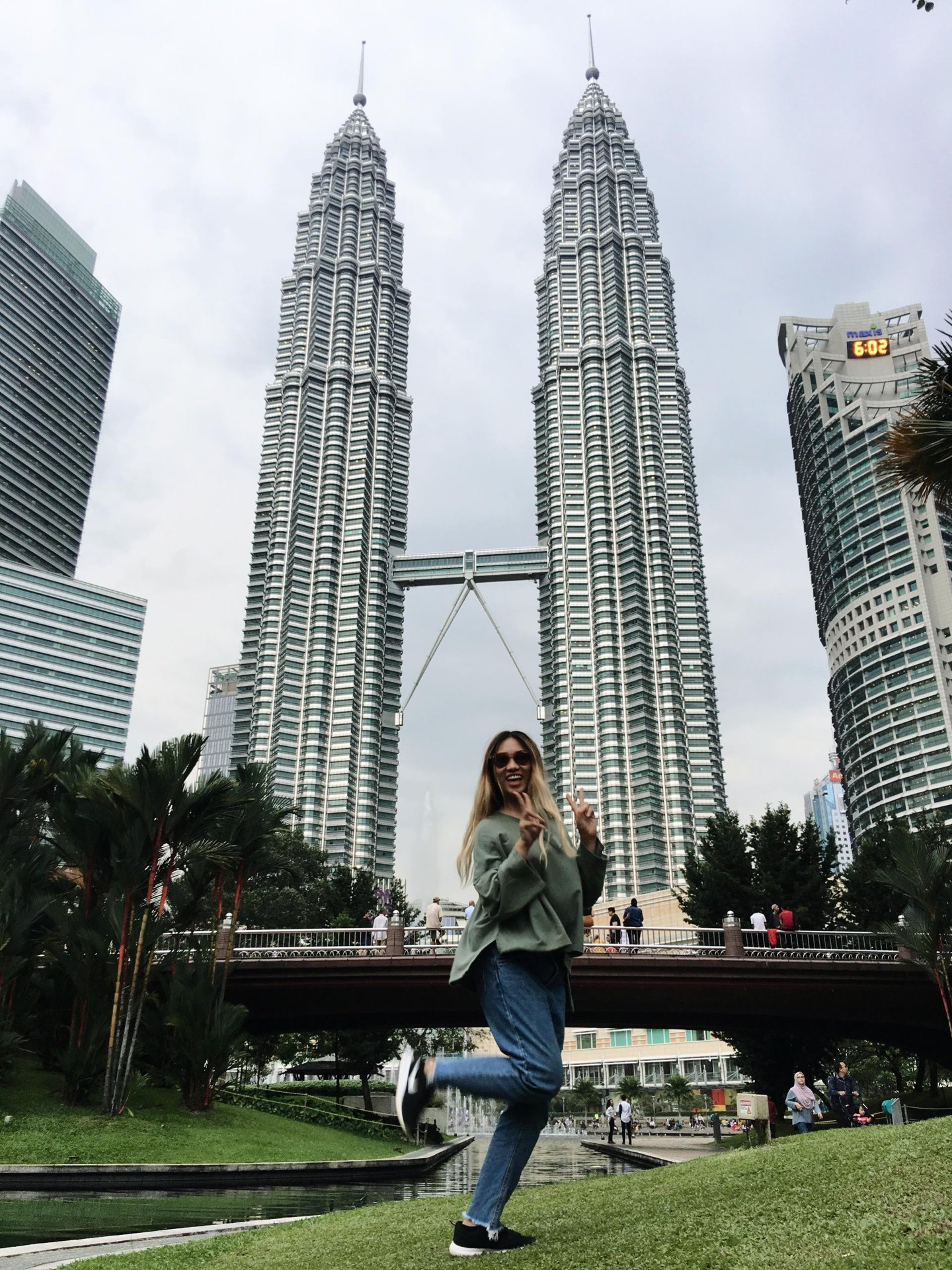 Check-in at Petronas Twin-tower, Malaysia. Photo: NVCC