Vietnamese Youth Pursue Healthy Lifestyle
The benefits and importance of a healthy lifestyle and a healthy diet are getting more attention. Vietnamese young people are constantly learning, choosing to pursue and spread new knowledge related to this topic.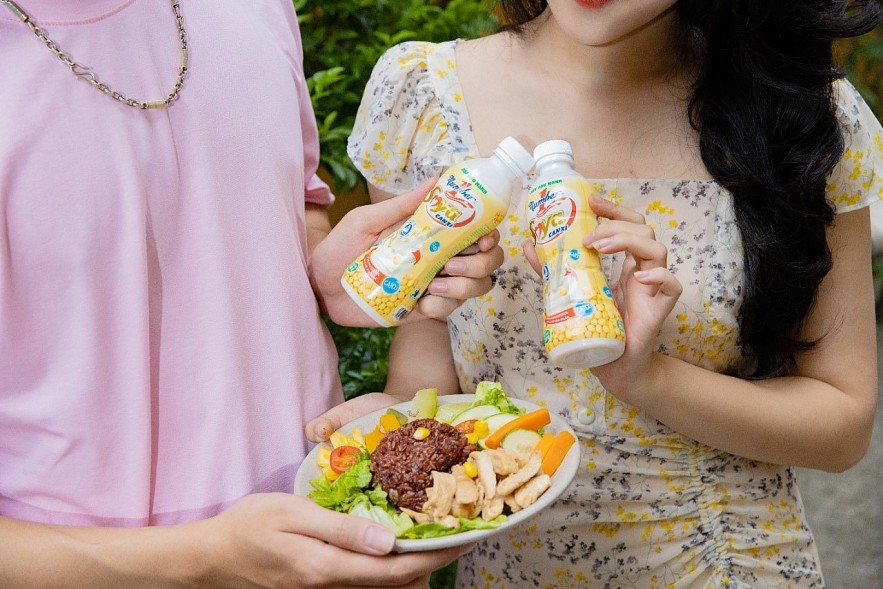 Young people are increasingly aware of the importance of a healthy lifestyle and constantly spreading it to the community.
Possessing outstanding personality traits, young people always keep their own unique lifestyle. The young generation always knows how to learn, pioneer in creating new trends and constantly spreading positive things to everyone around. In particular, the wave of healthy living trends is being favored by Vietnamese young people.
Articles about healthy eating, clean diets are easily found on today's social networking platforms. Not only that, these contents are also invested by the younger generation on the quality, spreading positivity every day.
These content are always trending and have a certain influence on the community. The influence not only comes from the image but also from the quality of the content when young people provide new and useful knowledge around the topic.
Vietnamese young people have shown that they are serious about the healthy lifestyle that they pursue through constantly learning, researching, and sharing valuable information to everyone around. In the past, a healthy lifestyle was defined and implemented in a strict and complicated way, making people hesitate to pursue it. Young people have simplified this lifestyle by choosing supportive foods and drinks besides their meals.
Tran Van Anh (22 years old, Foreign Trade University) shares her journey to pursue a healthy lifestyle. She said that from the day she moved to the city to live and study, without the supervision of her family, she gradually stopped paying attention to her daily diet. She often hangs out with friends and uses fast food to save time in cooking. However, this has bad effects on her health.
Since then, Van Anh is aware of the importance of a healthy diet and chooses to pursue a healthier lifestyle. However, for a student far from home and with a tight schedule of studies and final exams, preparing food according to a standard healthy diet becomes a challenge. She researched on social networks and saw many young people pursuing a healthy diet sharing about the Number 1 Soya Canxi product. Therefore, she tried it.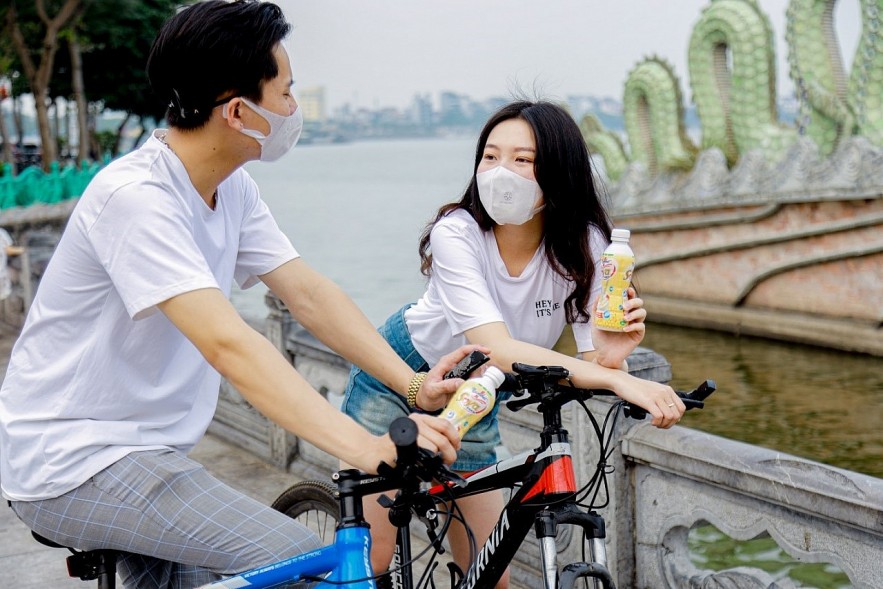 Young people who pursue a healthy diet often find it difficult to organize time in their busy lives.
"Seeing young people sharing about Number 1 Soya Canxi product with a convenient bottled version that can be taken and drunk anywhere, I decided to try it. I was surprised with this product because of the delicious soy flavor, easy to drink and added calcium to help harden bones. The ingredients are made from pure soybeans, so I feel safe to use them to supplement nutrition on days when I want to eat healthy but time is limited", said Van Anh.
Not only Van Anh, but many other young people have also chosen Number 1 Soya Canxi as a supplement in their list of products to support their healthy diet. This has helped them quickly say goodbye to rushed meals, fast food that unintentionally harm their health. In times of need to study or work continuously during the day, Number 1 Soya Canxi's sturdy and modern bottled form promotes the advantage of convenience for users when it can be used and preserved anywhere.
Since its launch in 2021, Number 1 Soya Canxi has increasingly received the trust of consumers, especially young people who are always active, modern and busy but still want to maintain a healthy lifestyle.
Besides the convenient bottle form to meet travel needs, Number 1 Soya Canxi also owns highly appreciated production technology and raw materials.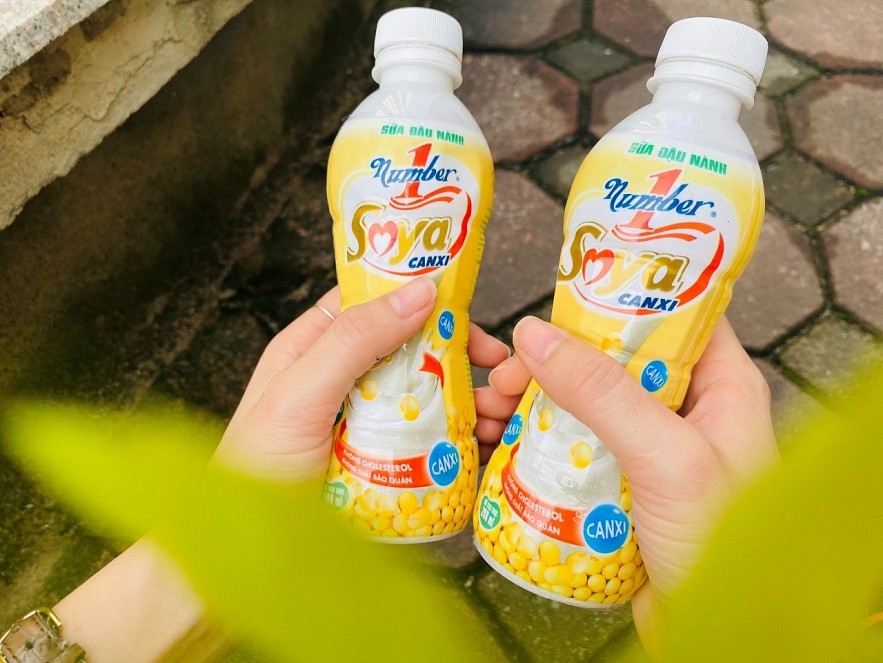 Number 1 Soya Calcium Soya Milk owns highly appreciated ingredients and technology.
The combination of aseptic cold extraction technology and natural soy sources has created Number 1 soy milk with a delicious taste, providing nutrition for a long day and adding calcium to help harden bones. With a convenient bottle, Number 1 Soya Canxi brings convenience and saves time through being able to flexibly use it at any time in the midst of a busy life.
A healthy lifestyle and a healthy diet is no longer a challenge for young people when they know how to search and select convenient products to optimize their time. Convenient nutritional products like Number 1 Soya Canxi have really become a companion with young people confidently asserting their lifestyle while ensuring their own health.