Vietnamese Youth Union Provides Health Check-ups, Medicines for Lao Needy People
From July 15 to 21, Da Nang youth union members will participate in medical examination, free medicine distribution, rice, and necessities for people in Laos.
Da Nang Youth Union on July 15 arrived in Lao Salavan province to carry out the international volunteer program in Laos. The Secretary of the Salavane Provincial Youth Union and the representative of the Department of Foreign Affairs of Da Nang City welcomed the delegation.
The volunteer group is led by the Deputy Secretary of the Da Nang Youth Union Le Cong Hung with the participation of 36 volunteers who are officials, union members, youth, and doctors from member units.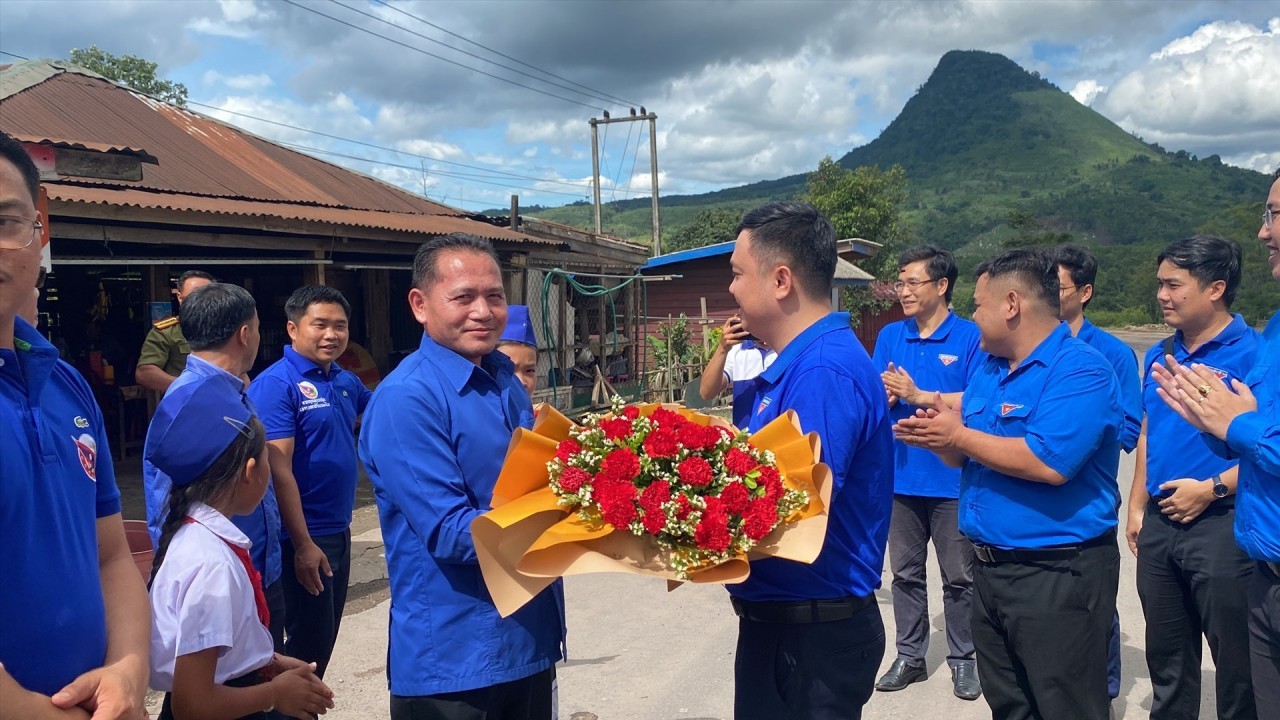 Da Nang Youth Union arrived at Salavan province to carry out volunteer activities in 2023. Photo: Da Nang Youth Union
Speaking about the international volunteer program in Laos of Da Nang youth, Hung highlighted Vietnam and Laos are two neighboring countries with traditional friendships that are always preserved, cultivated, and developed over the years.
Promoting the pioneering role of the youth, and joining hands in the achievement of that strong friendship, the youth of Da Nang City will strive to have many quality and practical volunteer activities to provide resources to support the people of Laos during this trip; contributing to fostering the Vietnam-Laos relationship of friendship, special solidarity, and comprehensive cooperation.
According to the plan, activities during the volunteer trip include a medical examination and free medicine distribution for 2,000 people; presenting rice and necessities to 200 households (VND 500,000/unit); handing over learning tools to 40 students and children in difficult circumstances; gifting one projector to Salavane Provincial Youth Union. At the same time, organizing exchange activities, learn about culture, arts, and sports in Laos, with funding of more than VND 300 million (USD 12,600).
Earlier, on July 14, the Vietnamese Consulate General in Luang Prabang and the Vietnamese Business Association in Northern Laos presented gifts to lecturers and students of the Vietnamese language section of Souphanouvong University.
The organizers presented one computer, 15 headphones, and one Bluetooth speaker to the university, along with scholarships to students with outstanding academic achievements in the 2022-2023 year, with total funding of LAK 17.2 million (USD 897).