Young Vietnamese, Lao Border Guards Engage in Exchanges
Nearly 100 young border guards of Vietnam and Laos are gathering at an exchange programme, which is taking place in Vietnam's central provinces of Ha Tinh and Nghe An from June 26-30.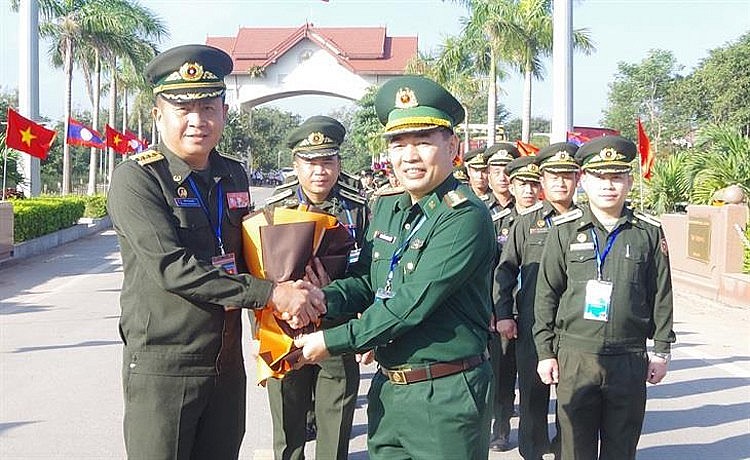 Colonel Nguyen Thanh Hai, Deputy Political Chief of the Vietnam Border Guard Command, welcomes the Lao delegation to the first programme. Photo: tdn.vn
The event is jointly held by the Vietnam Border Guard Command and the Department of Border Guard under the General Staff of the Lao People's Army.
Within the framework of the programme, in its second edition, officers and soldiers have participated in a seminar on youths, cultural exchanges, a photo exhibition, scholarship handover, tree planting, sport activities, and tours to historical relic sites.
The first programme was held last year to mark the 60th anniversary of the Vietnam-Laos diplomatic ties, and 45 years of the signing of the Treaty of Amity and Cooperation between the two countries.
It has contributed to deepening the special relations between the two Parties, States and armies, particularly border guards, and peoples.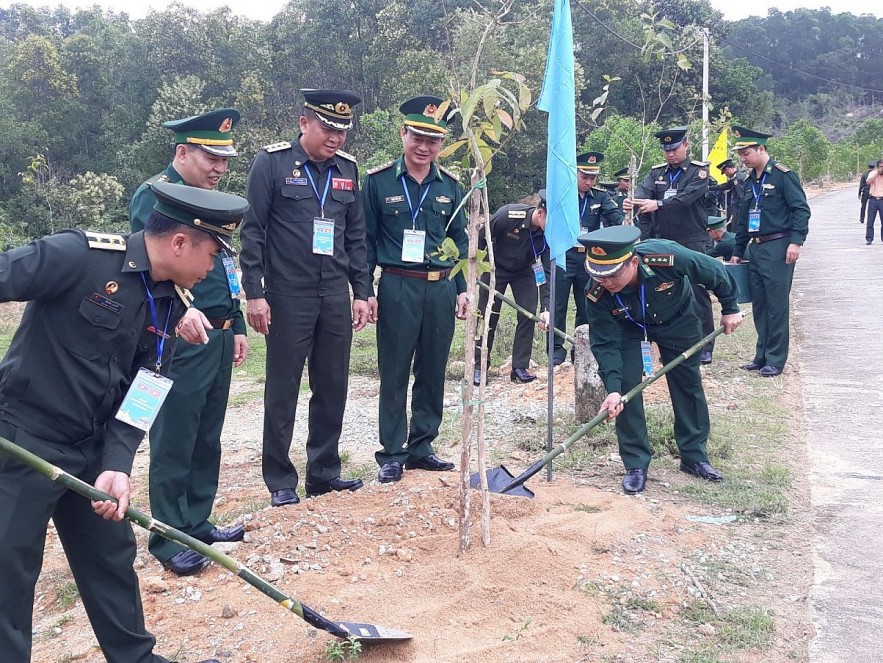 Vietnamese and Lao officers and soldiers join tree planting at the first programme last year. Photo: Thua Thien-Hue Newspapar
The programme also helped educate young generations of the great friendship, special solidarity, and comprehensive cooperation between Vietnam and Laos, while enhancing sentiments, political trust, and cooperation between the two countries' border guards in general and young officers and soldiers in particular.
Colonel Nguyen Thanh Hai, Deputy Political Chief of the Vietnam Border Guard Command, said 71 pairs of border guard stations and 103 others of border residential areas of the two countries have established close relations.
Vietnamese border guards have supported 73 Lao disadvantaged students, each with VND500,000 ($21.24) per month.
The two sides have maintained regular exchanges of information about the border situation, assisted each other at work, coordinated in crime combat, and cooperated in personnel training./.