Vietnam's 10 life worth reasons through a Canadian writer's eyes
Riding motorbikes is an enjoyable lifestyle in Vietnam if you know, something special and different in Vietnam such as nightlives, unique markets or beautiful beaches... the reasons make Westerners fall in love with this country.
Matthew Pike is a Canadian writer in Saigon. He writes on theculturetrip that: three years ago I quit my job and moved to Vietnam because I knew there was more to life than sitting in a cubicle and waiting for a pension. Since then I've had more wild adventures and met more amazing people than I ever thought possible
Matthew Pike used to live in Saigon ( Hochiminh City). In his opinion, Vietnam brings expats wonderful and expressive feelings, especially to technicians. Matthew shares his love to S shape land on Culture Trip in pictures taken with his heart.
If you are an expat and you love to wander around different places to enjoy a diversified life, you will find Vietnam definitely an ideal destination. Obviously, you see language and social issues challenges and obstacles but many things surprise and interest you in this land,too. To me, I really think that my dream would become true to live my life here, and I tell you 10 reasons for that:
Fresh and delicious food with very cheap prices
In many countries in the world, fresh food costs much higher than fast deep-fried or convenient food. You can empty your plate with something cheap but greasy. Contrastedly, you can make 180 degree turn in Vietnam to enjoy fresh and delicious food with super cheap prices. A large bag of fresh fruit cost you possibly $5 at most.
extreme intersting of motobike riding
Some of you may prefer being transported by others for travelling in Vietnam, because that take you easy to quickly go by some apps like Grab or Bee, Uber. However, almost Vietnamese prefer riding their 2-wheel vehicles. Unsuspiciously, you find it hardship for the first time use due to your expat's position, but I am sure you also realize incredible freedom feeling to ride a motorbike in Vietnam.
So friendly Vietnamese
You - an expat may be popular asked a question: " Why do you love to live in Vietnam?". And if you answer questioners that you love their country, love lives there, love something there honestly, you satisfy and rejoyce them. Vietnamese give expats their sincere attitude because foreigner appearances show Vietnam considered more attractive and developed.
Beautiful beaches everywhere
Vietnam terrain stretches much longer than its width next to its east sea towards the vast Pacific ocean, you can see Vietnam beaches everywhere, just take a short time to reach. Even if you are in the north mountainous places, you are enabled to enjoy swimming on Halong beach in a half day. People living in Saigon or Hanoi - some big cities- find it wonderful and easy to go to beaches and relax yourself there.
Vietnam traditional new year holiday - Tet
If you do not have any specific concept about the Vietnam traditional New Year, or Asian specifically, listen to me, everyone around the country will basically stop all activities and jobs within a week to celebrate and enjoyTet. This is also a great time to travel or also be fun to walk around the house with odd jobs. And we absolutely love a peaceful Vietnam in these traditional New Year days.
Vietnam-style markets
Take a walk around traditional markets in Vietnam make you absolutely experienced noises and smells, especially something strange but also interesting. For example, you may see a pig's head, colorful fruit trays, herbs or fresh fish have just been picked up and many more.
Life harmony at night
Maybe we are good drinkers. And fortunately, Vietnamese also like drinking so much. Beer is the most popular drink there, but going to bars for wine in big cities like Saigon, Hanoi, Da Nang, Hue seem be preferable. On contrary, overnight parties are probably less likely and sometimes only held on weekends in rural areas or in private houses.
Strong coffee
Drinking Vietnamese coffee bring you a feeling of injecting caffeine directly into your body. This is exactly what we need to overcome so hot weather outside and an exhauted body in the highly humid asmostphere causing the air greasy. Of course, don't forget to put some ice in to wake up and be ready for work.
Teachers are absolutely respected
Many expats live and work in Vietnam as teachers. In some Western countries, teaching is always underestimated, so it is great to know this career receive high appreciations in Vietnam. A date of Teachers in Vietnam is made independently for students to have time and opportunity sending their teachers gifts and flowers.
Also wonderful rainy days
We love being indoors, curled up with a book without doing anything on a rainy day. Rains prevented us from going out and it was a perfect excuse. In addition, the natural echoing sounds will make you more relaxed than ever. When you have to go out to work, rain is not fun, but if you get rid of all your plans and take a break from the rain, that's great.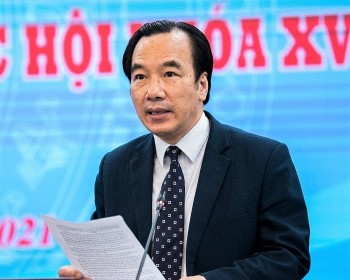 Focus
Consolidation of personnel; building and expanding the network of Malaysian partners; strengthening communication, and contributing to introducing to the people, especially the young generations of the two countries about the country and people of each side... are the focus of the Vietnam-Malaysia Friendship Association in the coming time. Chairman of the Association, Ngo Sach Thuc hopes that "people-to-people diplomacy will continue to be a pioneer in bringing the two countries and cultures closer to the goal of cooperation and integration".