Vietnamese returnee student's inspirational sketches of quarantine life
Nguyen Tang Quang, a Vietnamese student returning home from the UK over coronavirus fear, has sketched out his 14-day quarantine at a military base in Ho Chi Minh City that inspires thousands of people. 
Quang starts his drawings by a note saying: "I sketched this album to capture a special time in my life after days of wandering around in the quarantine zone".
The sketches, which depict everyday life in the 7th Military Region of Quang, his roommates, the doctors, and the soldiers, have received rave reviews from Vietnamese netizens.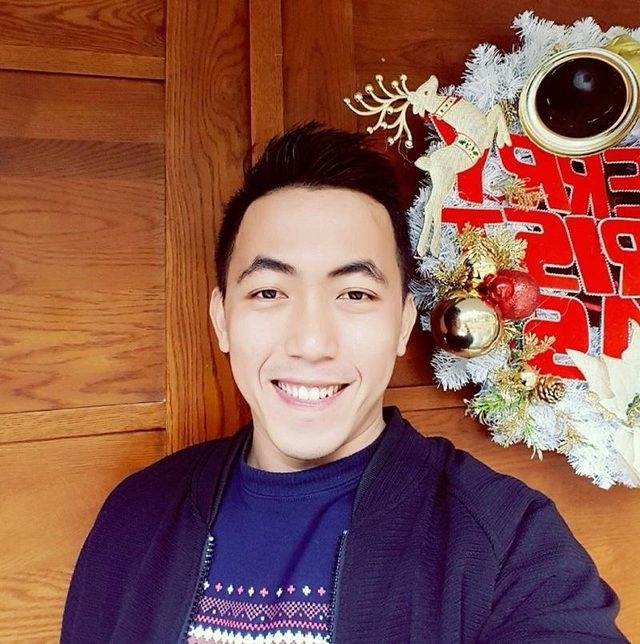 Nguyen Tang Quang is an oversea student in the UK. He returned Vietnam mid-March over coronavirus fear (Photo: Facebook)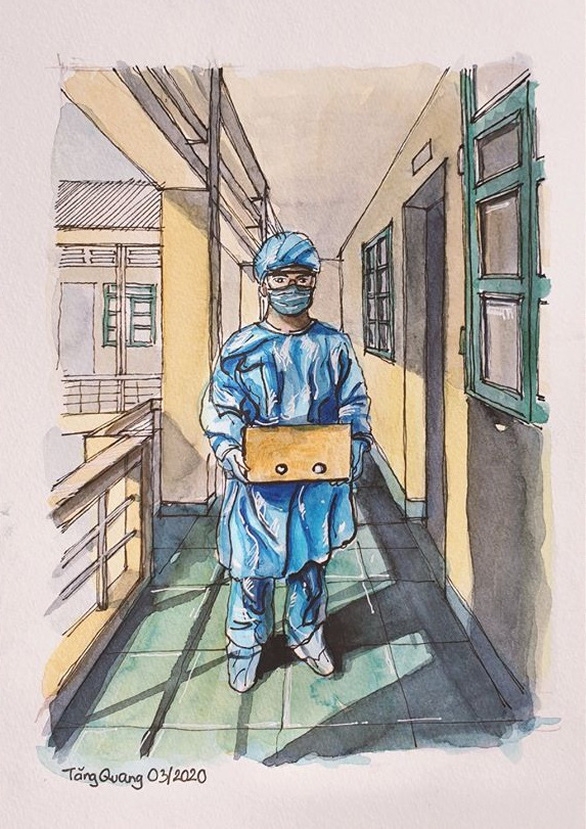 The picture depicts a soldier named Huynh Duong. (Photo: Facebook). With his knack for drawing and meticulous observation, Quang has narrated his daily life during the 14 days at 7th Military Region by sketching out dozens of paintings. (Photo courtesy of Nguyen Tang Quang)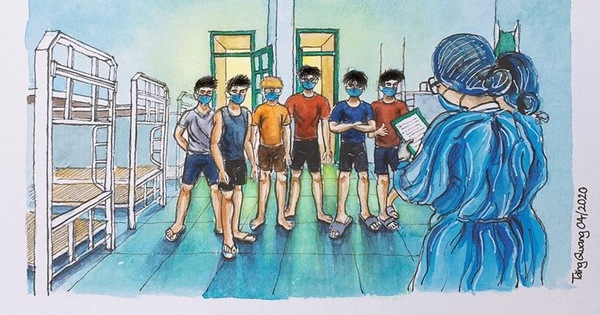 Doctors come to the room and check each inmate's health twice a day, leaving these people with different emotions. "I was 'caught' once as I almost turned into a 'hot boy'. You know, I forgot to drink water and my body temperature rose to 37,5 degree Celsius (99,5 degree (Photo courtesy of Nguyen Tang Quang)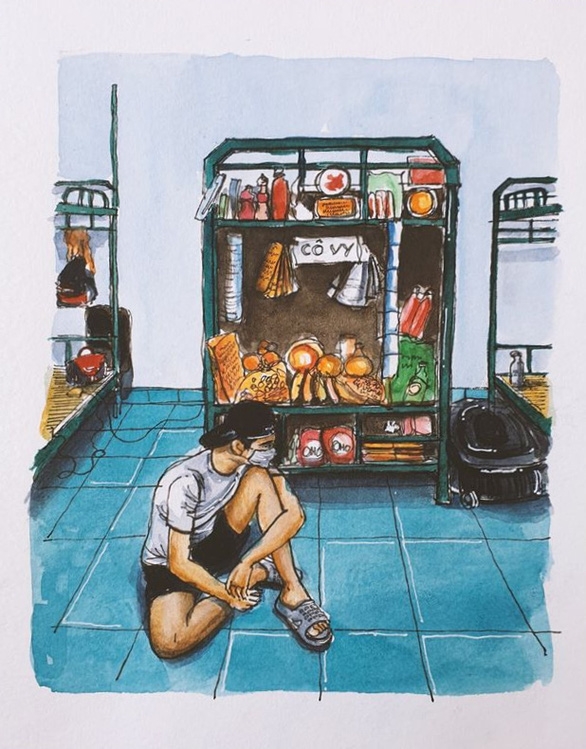 The makeshift "COVID Grocery Store" was also sketched out. "I drew this one as a gift to one of my friends who lived the second floor below mine, on the occasion that his 'store' went bankrupt", Quang told Vietnamtimes. (Photo courtesy of Nguyen Tang Quang).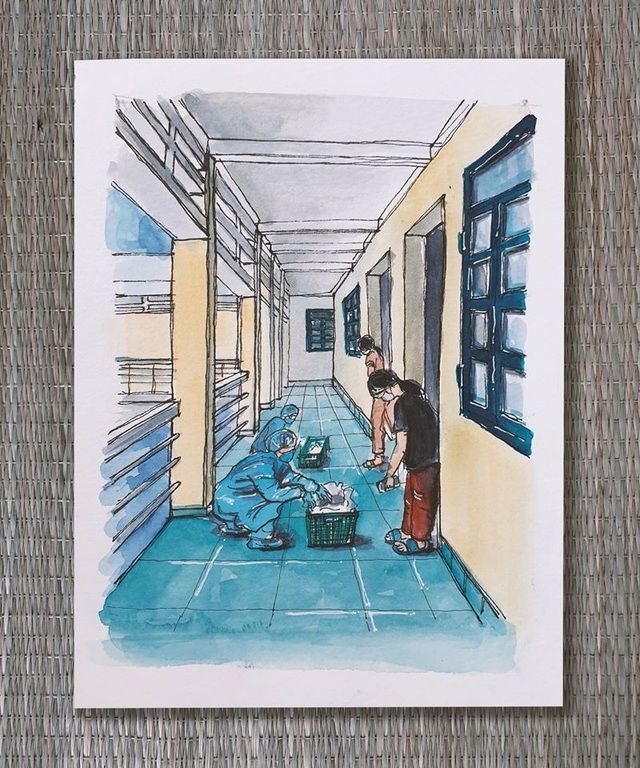 When the lunchtime clocks in, the soldiers come to each of every room offering lunch sets to people. They usually patiently wait for people to choose the preferred sets, and carefully note down if someone is allergic to these foods and take care of them wholeheartedly. (Photo courtesy of Nguyen Tang Quang)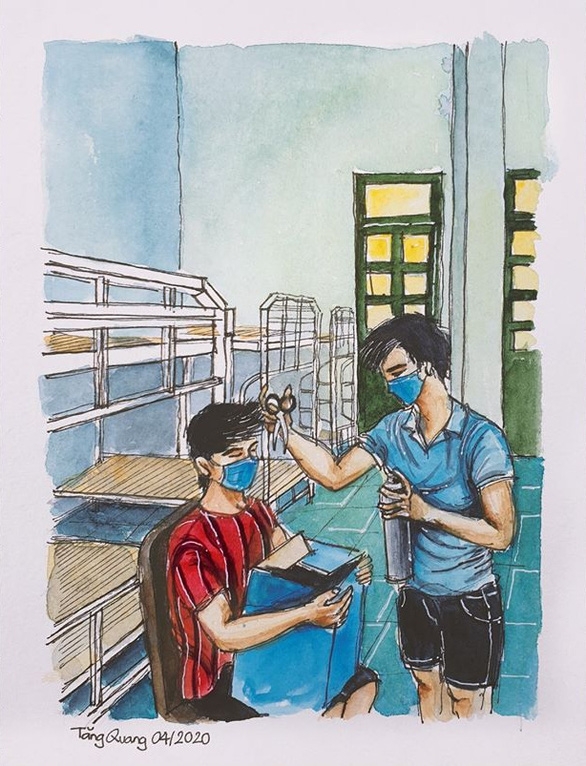 "We often grow our hair long throughout the winter back in Europe, but the burning 35 degree Celsius (95 degree here in Saigon quite took us by surprise. I carried this carton box to catch my fallen hair, lest I'd have to sweep the floor later" (Photo courtesy of Nguyen Tang Quang)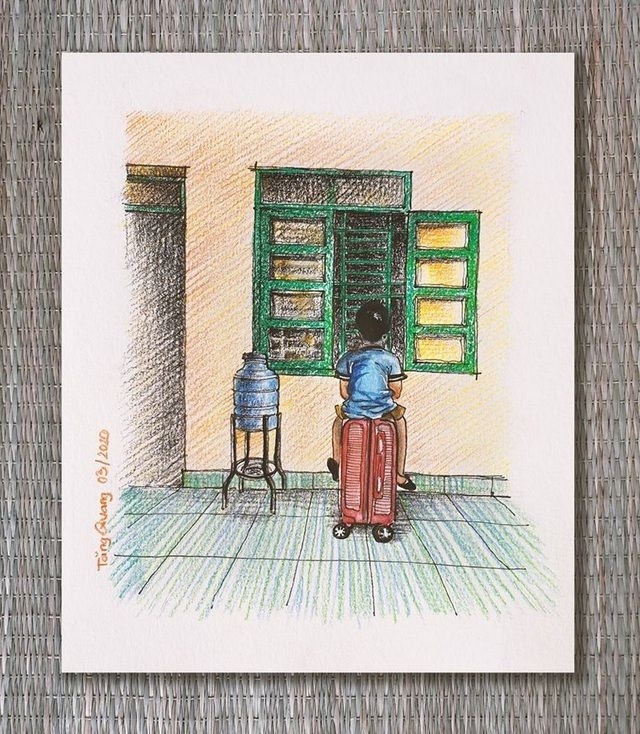 There's one kid who would sit on his suitcase every morning, both to watch the sun and cartoon through the window. (Photo courtesy of Nguyen Tang Quang)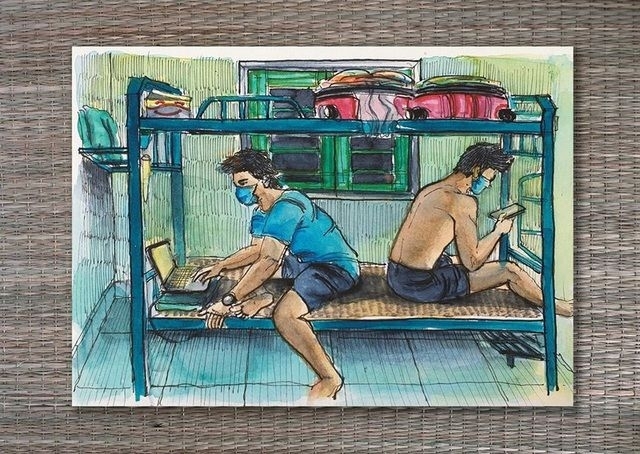 On the left, a smart, handsome oversea student in France is busy with his learning. On the right is a Vietnamese German who's been gaining popularity among Asian netizens with tens of thousands of likes on social media. He can also speak six different languages, with English and German being as fluently as Vietnamese. (Photo courtesy of Nguyen Tang Quang)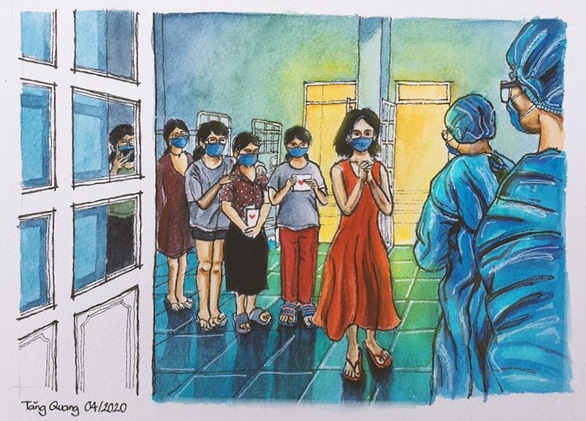 "One afternoon before leaving the quarantine zone, we said thanks and bit farewell to the doctors and soldiers who had taken good care of us. We also gave them some presents", Quang wrote on his Facebook. (Photo courtesy of Nguyen Tang Quang)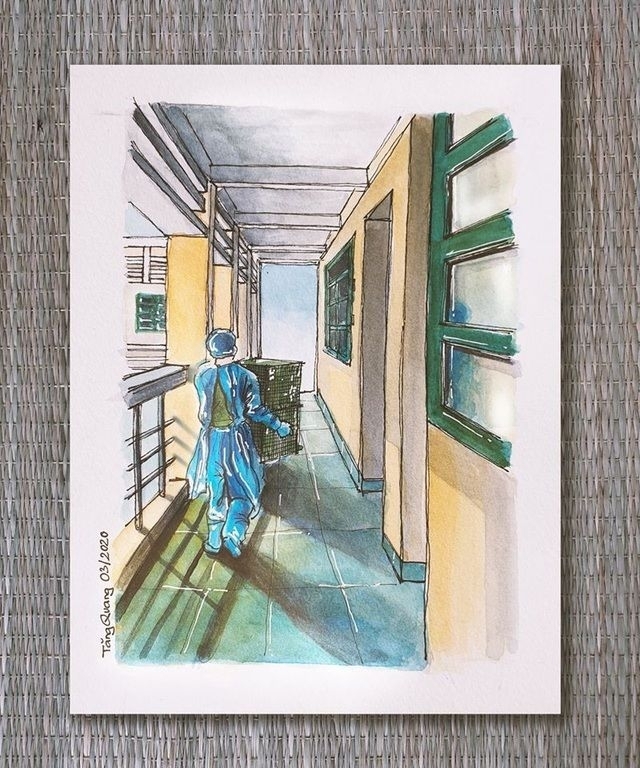 The soldiers kept cleaning up once done with the food distributing thing. I've never seen them complaining even though they work pretty hard, plus it's very hot during this time in Sai Gon. They even give us their phone number in case we need them. Everyone in the quarantine zone loves them. (Photo courtesy of Nguyen Tang Quang)
Quang's sketching album has inspired many oversea students who are about to return Vietnam, at the same time "dispelled" uncertain anxiety about Vietnam's centralized isolation centers, as well as inaccurate information on social media.
"Life is so strange. There are unexpected things that leave us with beautiful memories. We repatriators all wished to finish quarantining soon to reunite with family, but what we had experienced here were so beautiful and memorable. It's hard for all of us to say goodbye. The two-week-long quarantine has given us many good friends, made us appreciate this life and the good people around even more", Quang shared on his Facebook.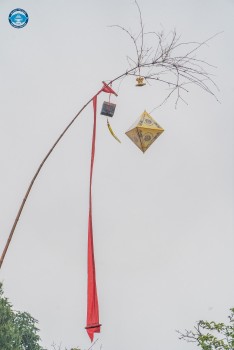 Viet's Home
In the past, the Neu pole (a tall bamboo pole with red garment strips used to ward off evil spirits during the lunar New Year) lowering ceremony at the royal palace of the Nguyen Dynasty was performed to mark the end of the New Year holiday and prepare to enter a new working year.