Vietnam's agricultural product exports witness robust growth
Despite complex Covid-19 developments, Vietnam's agricultural product exports enjoyed robust growth in the first five months of 2021
Vu Ba Phu, director of the Trade Promotion Agency under the Ministry of Industry and Trade, said Vietnamese fresh lychees exported to the Japanese market were priced at nearly VND 450,000 per kg (US$ 19.35) and 18 euros per kg in France (US$ 21.6) while they were only VND 12,000-55,000 in the domestic market. Thus, the value of Vietnamese agricultural products has increased many times in high-end markets, Lao Dong reported.
According to the Ministry of Agriculture and Rural Development, the export turnover of agricultural, forestry and fishery products in the first five months of 2021 reached US$ 22.58 billion, up 30.1% over the same period in 2020.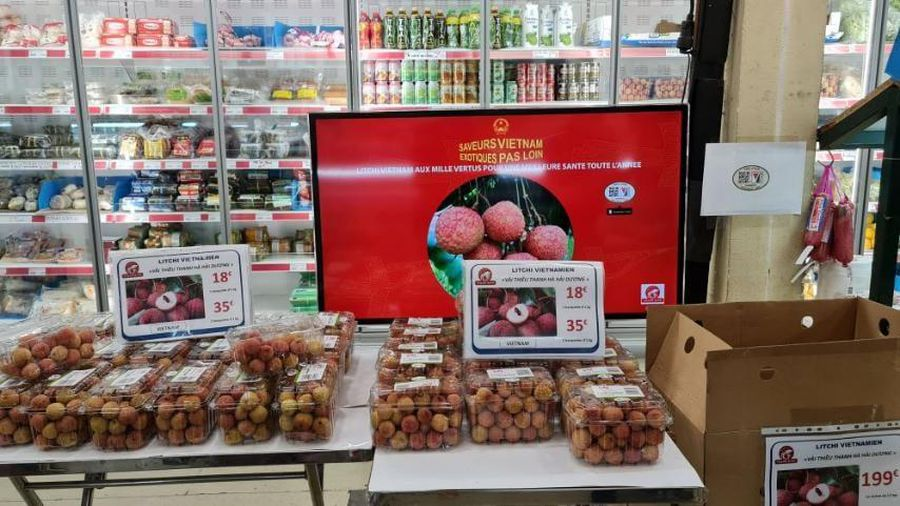 Vietnamese lychees on sale at a supermarket in France. Photo: Nhan Dan
The export value of main agricultural products was estimated at US$ 7.78 billion, up 13%; livestock at US$ 166 million, up 43.9%; seafood at US$ 3.24 billion, up 12%; main forestry products at US$ 7.06 billion, up 61.8%.
Nguyen Quoc Toan, director of the Department of Agricultural Product Processing and Market Development, said that rubber was the fastest-growing commodity since the beginning of the year with an increase of 58.7% in volume and 94% in value over the same period last year, reaching 548,000 tons, worth US$923 million.
"Thanks to the promotion of processing, exports of vegetables and fruits to the United States, EU and Japan have witnessed a vigorous growth, reaching US$1.77 billion, representing an 18% year-on-year increase," he said.
Key agricultural products promote their strength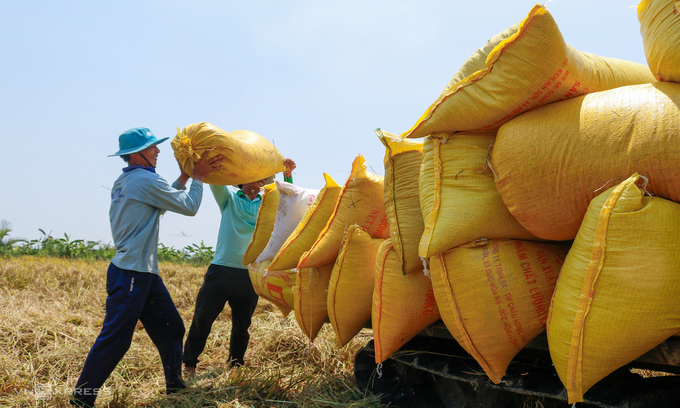 Farmers harvest rice in the Mekong Delta Province of Soc Trang. Photo: VnExpress
Amid the complex Covid-19 situation, exports of agricultural, forestry and fishery products have stood firmly and been a spotlight of the national economy. Vietnam has become the world's largest second rice exporter due to high demand for food reserves in many countries. Vietnam's rice exports have increased in value, though declined in the quantity.
On June 16, the exported Vietnam's 5% broken rice was priced at US$ 483, the highest among rice-exporting countries.
"Despite having the highest price, many countries in the world have ramped up to import rice from Vietnam. It shows that the quality of Vietnamese rice has been enhanced," said Pham Thai Binh, general director of Trung An High-Tech Farming Joint Stock Company.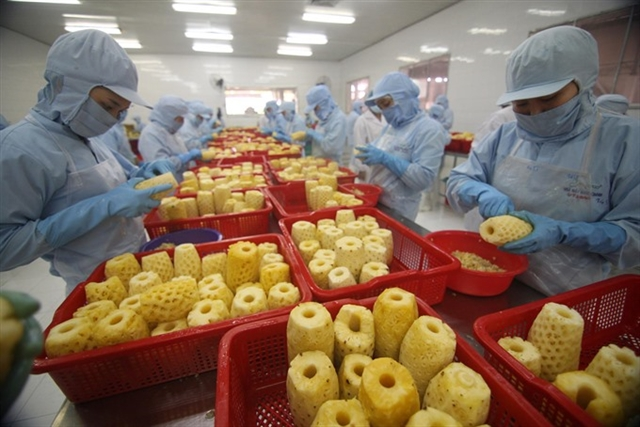 A fruit processing line at An Giang Fruits-Vegetables and Foodstuff Joint Stock Company. Photo: VNA/VNS
Vegetables and fruit exports stood at US$ 1.77 million in the first five months of the year, increasing 18% compared to the corresponding period in 2020. Vegetables and fruit exports to China accounted for the largest share of 63.2%, reaching US$ 866 millon, up 16.3% over the same period in 2020. It was followed by the United States with US$ 57.4 million, up 16.6%, South Korea with US$ 50.4 million; Thailand with US$ 46.8 million and Japan with US$ 46.7 million.
Cashew nut exports in the first five months of 2021 reached 216.000 tons and US$ 1.29 billion, up 18.3% in volume and 4.9% in value over the same period in 2020.
Coffee exports stood at 720.000 tons and US$ 1.3 billion. Rubber exports posted the largest growth with 548.000 tons and US$ 923 million, rising 58.7% in volume and 93.9%.
In addition, exports of other Vietnamese products such as seafood, pepper, tea, cassava and milk also raked in a large turnover.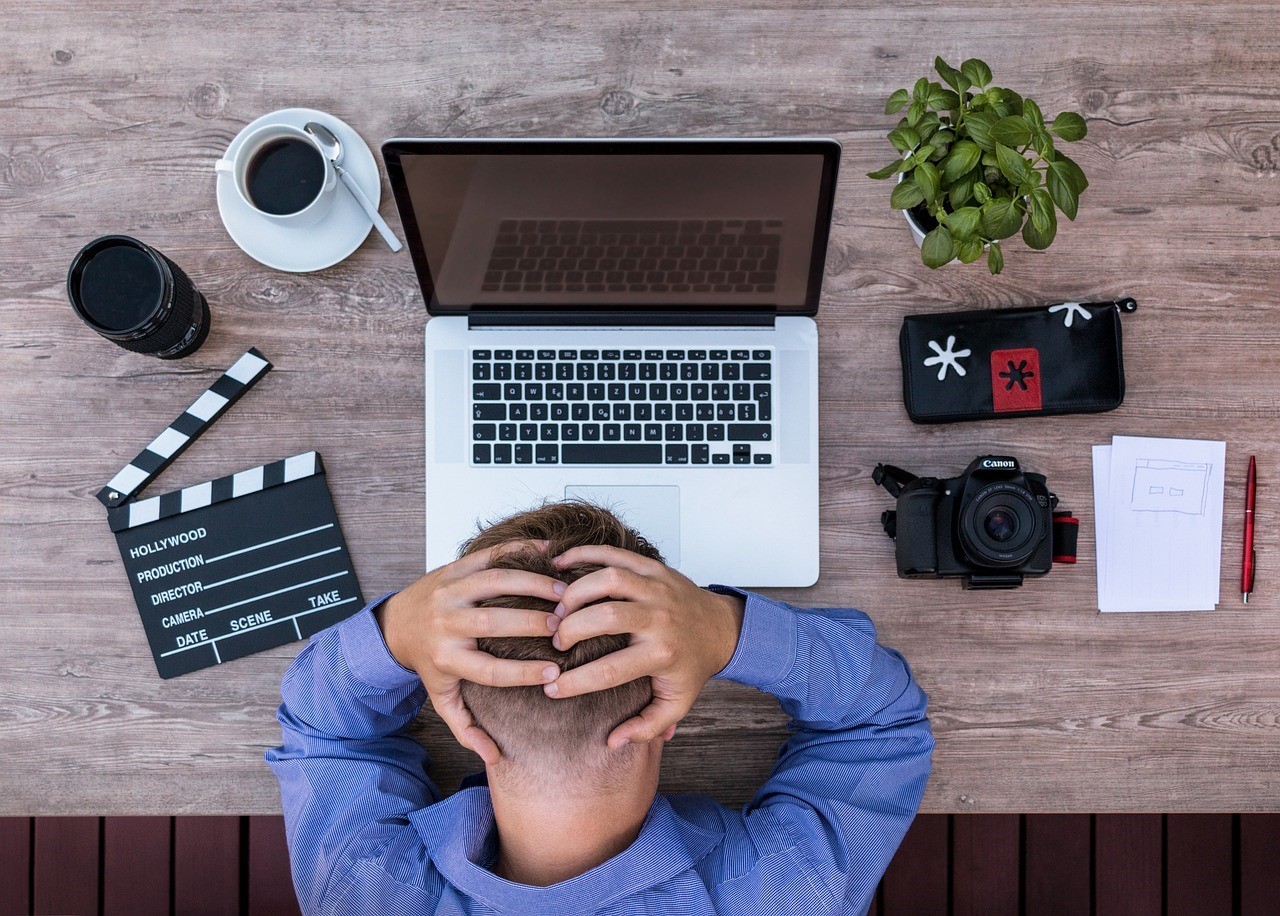 Economy
As the dust begins to settle on the monumental impact of Artificial Intelligence (AI) in the finance and media world, growing skepticism and mountain calls for regulation have got the creators of multiple AI platforms on the backfoot.
September 29, 2023 | 11:04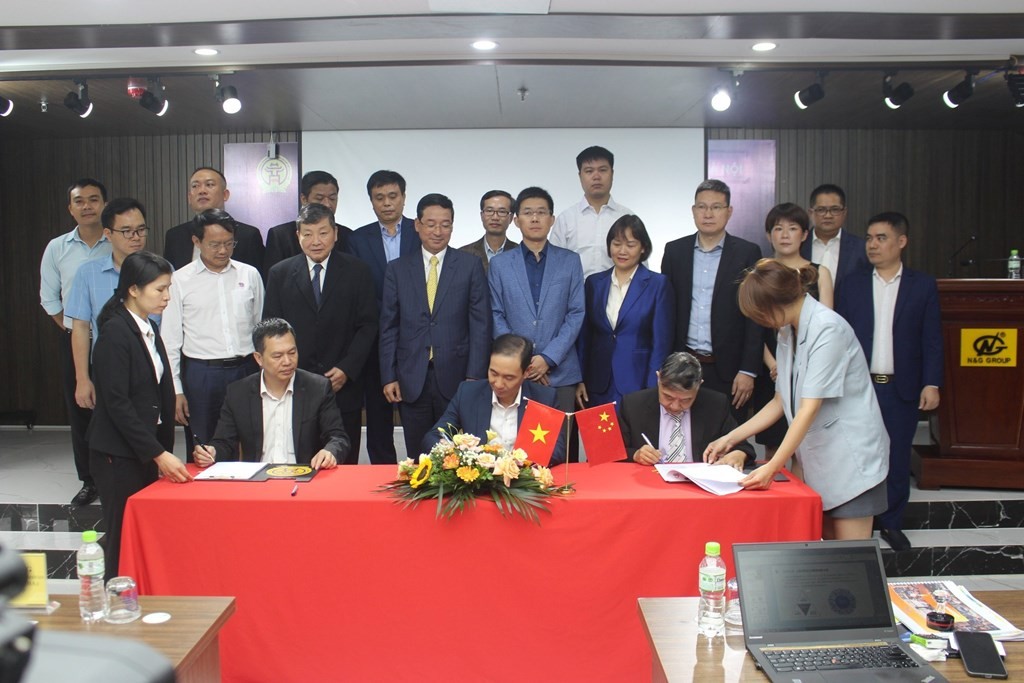 Economy
Enterprises from both Hanoi, Shanghai sides will immediately deploy investment and production preparation procedures in 2024 to soon turn the agreement into practical effect, bringing efficiency to the two sides.
September 28, 2023 | 20:19