Vietnam's airports requested to implement anti-Covid-19 measures at highest-level alert
The Civil Aviation Administration of Vietnam (CAAV) requested all airports across the country to implement Covid-19 preventive measures at the highest level of warning.
On the afternoon of February 7, CAAV Deputy Director Vo Huy Cuong issued a document directing aviation units to seriously carry out anti-pandemic measures. This is the second directive with the highest level of warning that has been issued by CAAV since the third way of the Covid-19 pandemic swept through the country at the end of January, according to VNExpress.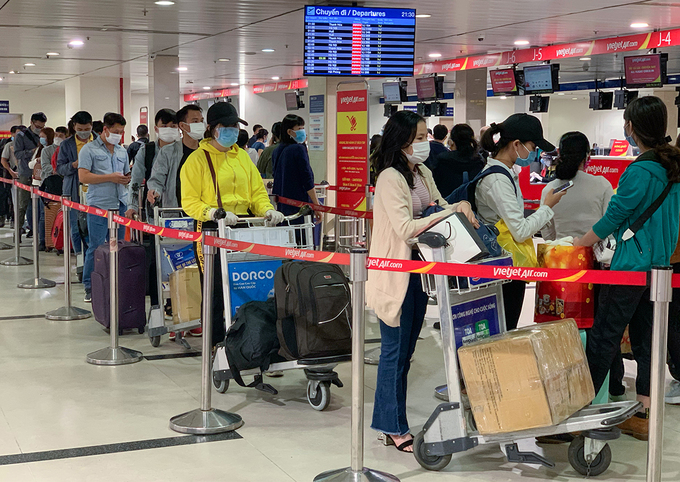 Passengers check-in at the Tan Son Nhat International Airport. Photo: Quynh Tran/ VNExpress
CAAV ordered airports to stay vigilant and take anti-pandemic measures in accordance with the guidance of the Ministry of Health; closely monitor and remind 100% of officers, employees, and passengers to wear face masks as well as wash hands with sanitizers.
Airports need to check passenger's body temperatures to timely detect those with abnormal symptoms; regularly clean and disinfect equipment and infection-prone areas.
Pilots and flight attendants on international flights entering Vietnam have to comply with the quarantine regulations of the National Steering Committee for Covid-19 Prevention and Control. Airlines also need to review the procedures and strictly handle violators of quarantine rules.
At a meeting at Tan Son Nhat International Airport on February 7, the units pointed out the fact that ground service staff at the airport have taken some epidemic preventive measures which are not in line with the regulations; contacts between staff and staff as well as between staff and passengers have had many limitations. In addition, much luggage has not been sterilized.
According to the Civil Aviation Administration of Vietnam, the domestic aviation industry is entering the peak period to serve the travel demand for the Tet holiday. On only February 5, the airlines operated 643 flights, carrying about 85,400 passengers. On February 6, the number of flights was 746 with a total of nearly 104,000 passengers.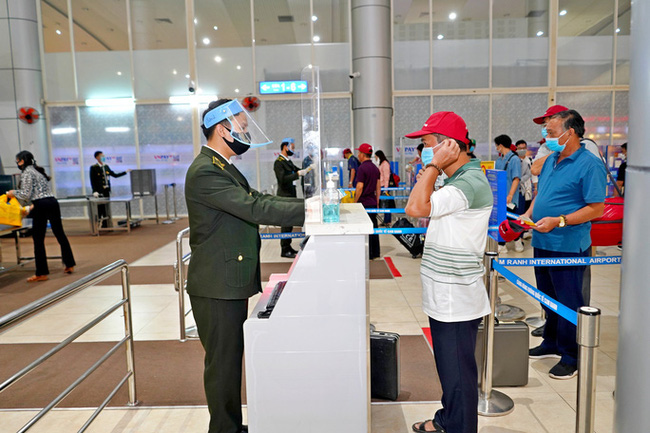 CAAV ordered airports to closely monitor and remind 100% of officers, employees and passengers to wear face masks. Photo: VTC
Currently, the Van Don International Airport in the Northern province of Quang Ninh has to shut down after an employee working here was confirmed to be positive with the novel coronavirus on January 28.
On 7 February evening, a 27-year-old man hailing from the southern province of Binh Duong works as a baggage handler at the Tan Son Nhat International was diagnosed with Covid-19. He is now being treated at the Cu Chi field hospital.
On 8 February morning, the Health Ministry confirmed four more Covid-19 cases linked to the aforementioned patient at Tan Son Nhat Airport.
Aged between 28, 30, 32, and 41, the four new cases all live in HCMC and they have only contacted each other at work and did not meet any passengers.
Until now, it is still not clear the source of infection for 27-year-old airport staff because he lives with his brother in Binh Duong and the brother has also contracted the new coronavirus.
With the four new patients, HCMC has so far reported six locally transmitted cases, counting from January 28 when community transmissions returned to Vietnam after 55 clean days with the first cases detected in northern Hai Duong and Quang Ninh provinces.
In the past 11 days, Vietnam has registered 422 domestic cases in 12 cities and provinces. Hai Duong, Quang Ninh and Hanoi top the list with 309, 47, and 23 cases each.
Binh Duong has got six infections while Gia Lai has 19, Dien Bien three, Bac Ninh two, Hoa Binh two, and Hai Phong, Bac Giang, Ha Giang one each.
The country has recorded 2005 Covid-19 cases so far. A total of 35 have died from the disease, many being elderly patients with underlying conditions like diabetes or kidney failure.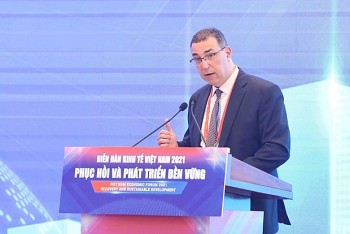 National
Vietnam News Today (December 6): Vietnam records 14,312 new Covid cases; Vietnam-Lao special relations continue to be nurtured; Vietnam's economy showing signs of recovery; Hanoi changes face-to-face learning plan at last minute.