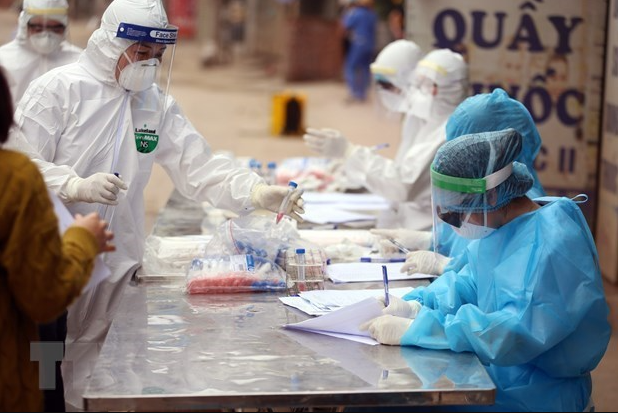 Photo: VNA
22 new cases in the last 24 hours
Vietnam detected 16 cases of COVID-19 in the community over the past 12 hours to 18:00 on February 7, bringing the national count to 2,001, according to the National Steering Committee for COVID-19 Prevention and Control. All new cases were recorded in Hai Duong province – the country's largest COVID-19 hotspot. Meanwhile, 6 more cases are found on February 8 morning, 4 in Ho Chi Minh City and 2 in Hanoi.
The Subcommittee for Treatment reported that four patients were given the all-clear on February 7, bringing the total recoveries to 1,472. The number of deaths related to the disease remained at 35. Among patients undergoing treatment at medical establishments, 17 tested negative for the coronavirus SARS-CoV-2 once, six twice and two thrice.
As many as 83,104 people who had close contact with COVID-19 patients or entered Vietnam from pandemic-hit regions are being quarantined, including 759 in hospitals, 24,098 in state-designated establishments, and the remaining 58,247 at their residences.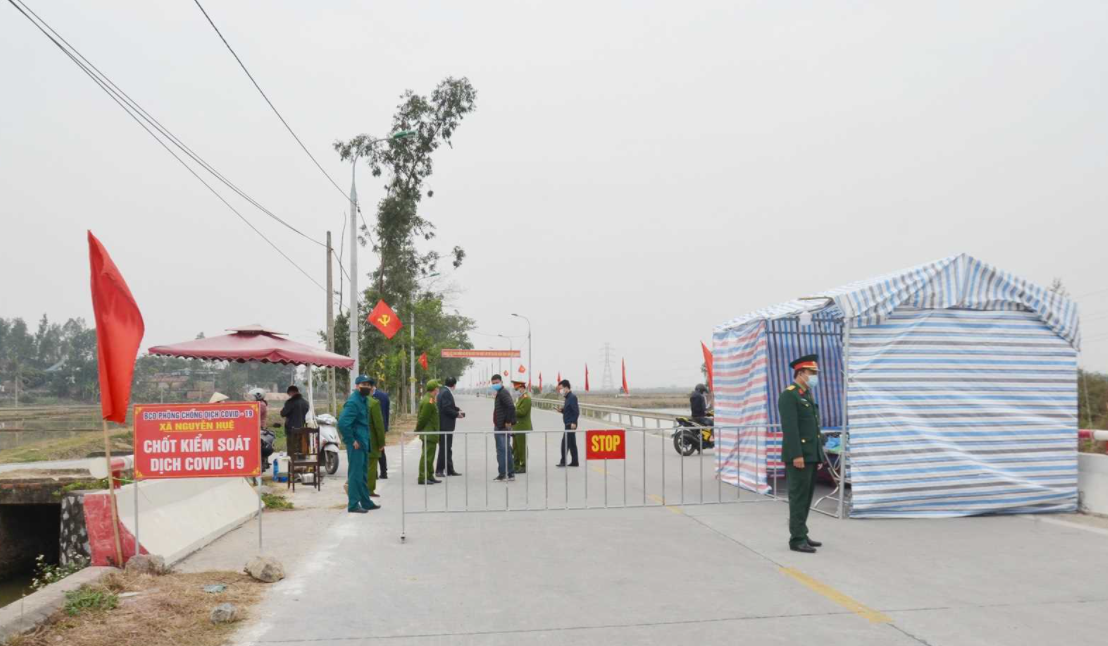 Photo: MOH
Quang Ninh suspends cross-province transport
On February 7, the People's Committee of Quang Ninh province issued an express dispatch on the adjustment of the transport organization plan for COVID-19 epidemic prevention and control in the province. Accordingly, in the process of implementation, intercity passenger transportation has created a number of complicated and difficult-to-control situations in COVID-19 pandemic prevention, with a high potential risk of infection.
In order to ensure COVID-19 preventive regulations in transport activities, the People's Committee of Quang Ninh province directs to suspend interprovincial passenger transport business from 6 am on February 8. Meanwhile, personal vehicles and transport within the province are still allowed in accordance with current regulations.
The province also stated that anyone who wants to leave Quang Ninh is required to make a medical declaration and show a negative test report for SARS-Cov-2 virus of a competent medical facility. After returning to Quang Ninh, he must be checked and certified by the health facilities of Quang Ninh province before allowed to cross the province border.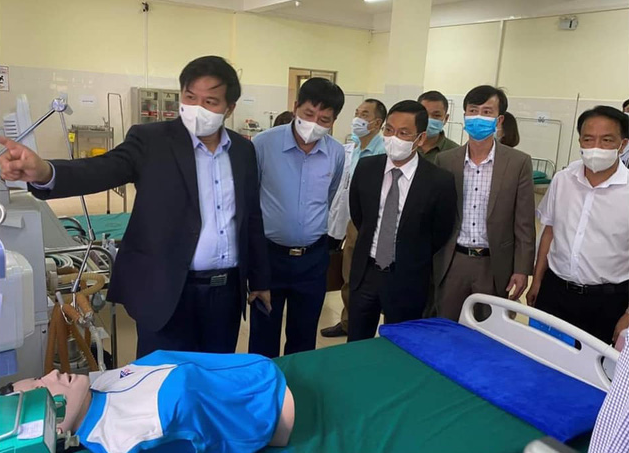 Photo: MOH
Dien Bien Phu Field Hospital for COVID-19 treatment put into operation
Dien Bien Phu Field Hospital was officially handed over to Dien Bien province after more than 15 hours of establishment and installation by Bach Mai Hospital. The handover ceremony took place on the afternoon of February 7.
Mr. Le Thanh Do, Chairman of Dien Bien People's Committee, sincerely thanked for the attention and timely support of the Ministry of Health, the dedication of professors, doctors, experts, technicians, and dozens of other people who worked day and night to complete the field hospital, support Dien Bien province in implementing the COVID-19 pandemic prevention and control.
From the afternoon of February 5 to the afternoon of February 6, there were more than 30 experts, doctors, nurses, engineers ... in the fields of prevention, treatment, testing, field hospitals establishing sent to Dien Bien by the Ministry of Health. Along with that, the delegation of the Ministry of Health organized training sessions on treatment expertise, testing, zoning, and isolating for all medical staff of the province; especially the team serving in Dien Bien Phu Field Hospital.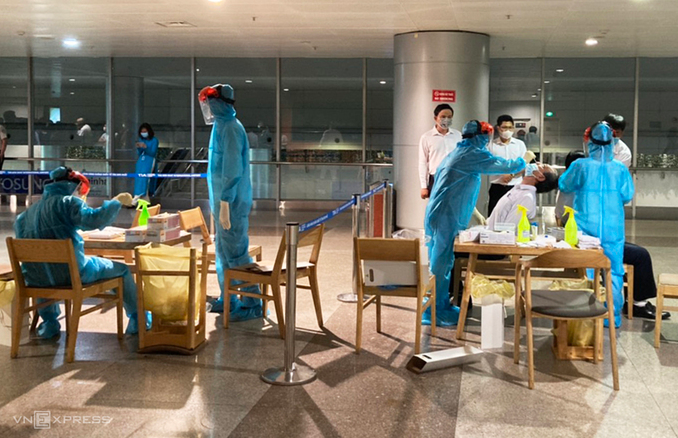 Photo: VN Express
HCMC prepares to test 1000 employees at Tan Son Nhat airport
On the evening of February 7, Mr. Nguyen Tri Dung - Director of the Center for Disease Control in Ho Chi Minh City, said that this sampling is for all employees working at Tan Son Nhat Airport and will take place in the morning of February 8.
Previously, these employees were tested and had negative results. This sampling is considered the second screening for employees working at Tan Son Nhat airport before entering passenger service this morning (February 8). This sampling starts at 20:00 pm and has completed at midnight on February 7. On the morning of February 8, these employees will get the results before they go to work.
Valerie Mai