Vietnam's "Divine Fish:" A Special, Expensive Treat
Besides Vietnam, this fish is only available in two other countries.
Spinibarbus denticulatus is a rare freshwater fish found in Asia. This fish only lives in 3 countries, including Vietnam (in the basin of the Red River, Gam River, Ma River, freshwater areas from Nghe An to Quang Tri), Laos (in the Nam Ma River), and China (in the basin of the Yangtze River), Hainan Island and some parts of Southeast China).
This species of fish lives in medium to large-sized rivers, deep streams, ponds, and reservoirs. They have good heat resistance and can live in water from 9 degrees to 30 degrees Celsius depending on the season.
In general, this species is highly viable, but some local populations have declined due to overfishing, habitat loss, and pollution. They are a highly valuable source of food, they are either raised as a source of food or as pets.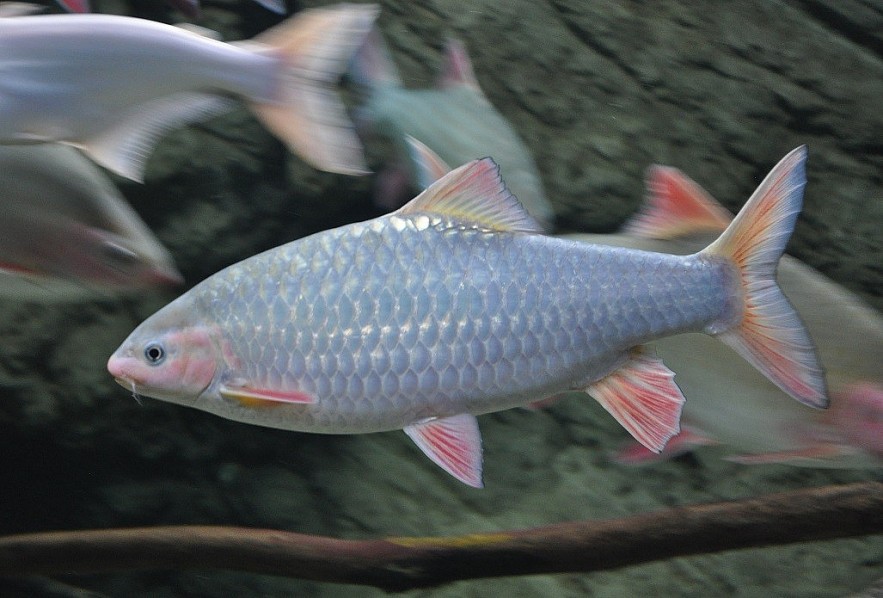 Photo: zootographiando
This species grows very slowly, their main food is moss, and leaves, so the meat of this fish is tough, fragrant, sweet, and especially does not have a fishy taste like other fish, so it is very popular with people. Legend has it that sharks are also in the same group of fish species called: the "Five Precious Ha Thuy", that is, the five most precious aquatic products that were often offered to the kings and nobles of the monarchy of Vietnam, those species were Anh Vu, blue girdle, trout, fried fish and Spinibarbus denticulatus.
In Cam Luong commune (Cam Thuy district, Thanh Hoa), Spinibarbus denticulatus is considered a "Divine fish", and the villagers have set up a temple for this fish just 10m from the stream. Many stories related to the divine fish have been passed down orally and are the subjects that attract many visitors from all over the world.
The locals believe that the abundance of fish is a symbol of peace and prosperity, and the fish stream is very sacred, anyone who dares to catch and eat fish in this stream is insulting to the gods. That is disastrous not only for that individual but for the community as a whole.
Local specialty
However, Dr. Nguyen Kiem Son - Institute of Ecology and Biological Resources - said that the fish in Thanh Hoa's "divine fish" stream is completely edible and non-toxic. The fact that people here do not eat fish is purely for spiritual reasons. Thanks to that, the fish can live comfortably and increase in number. Cam Luong stream has so far split into two parallel fish streams, forming a landscape that attracts many tourists.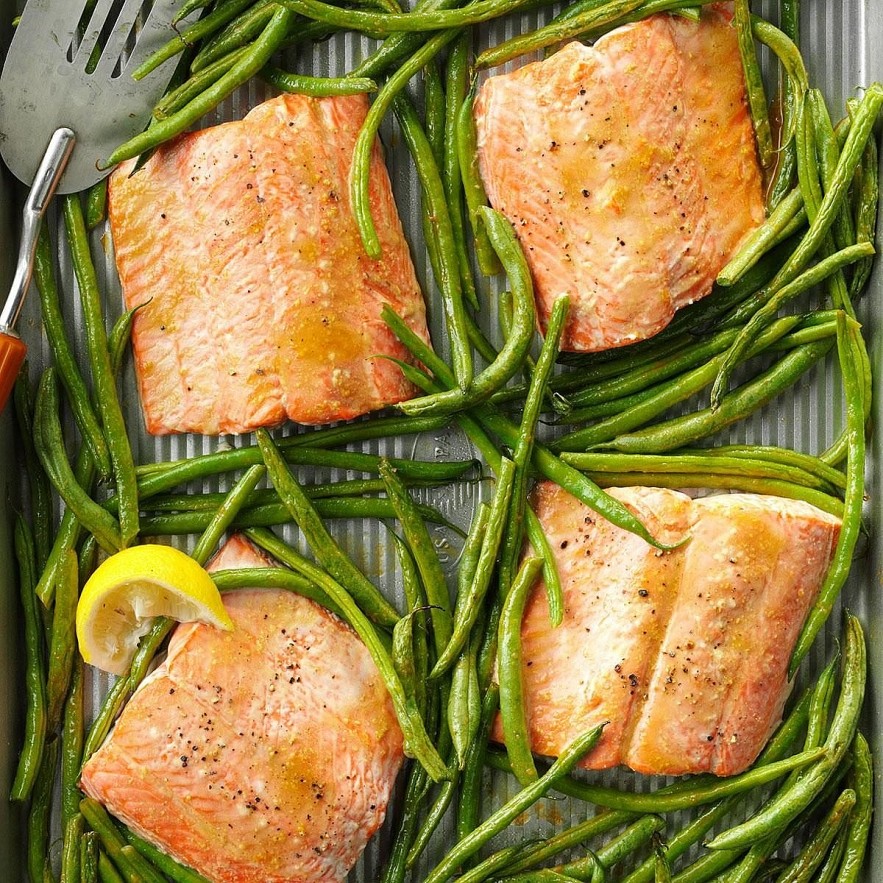 Photo: tasteofhome
This fish can be processed into many nutritious dishes. They can be processed into many attractive dishes such as salad, grilled, fried, mannequins, steamed with lemon leaves, sour soup, and porridge. Particularly, fish scales can be deep-fried to make a very strange drink.
In other areas such as Ha Giang, Yen Bai, Hoa Binh, and Tuyen Quang, this fish is quite plentiful, the small ones are often eaten by the farmers, while the big ones are sold at very high prices. In the Northwest region, this species is very precious and special, people here only slaughter fish when there are important events such as weddings and anniversaries.
This species is bringing great economic value to the people of Vietnam. They need to be raised for a minimum of 2 years, reaching a weight of at least 2kg before they can be sold. The market price fluctuates around USD 10.69 - 12.83 /kg. A normal farming household can earn USD 8552.40 per year, larger households can earn even more.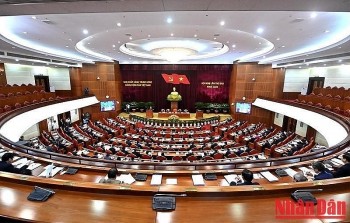 National
The 13th Party Central Committee discussed two important projects on October 4, the second working day of its 6th plenum.